Northbrook Island's Cape Flora
Cape Flora lies in one of the few areas of Franz Josef Land's Northbrook Island that is not glaciated, and its historical significance is firmly established. In 1881 Benjamin Leigh Smith, a British explorer and yachtsman, was shipwrecked there. And in 1896, explorers Frederick George Jackson and Fridtjof Nansen encountered each other at Cape Flora while leading separate expeditions.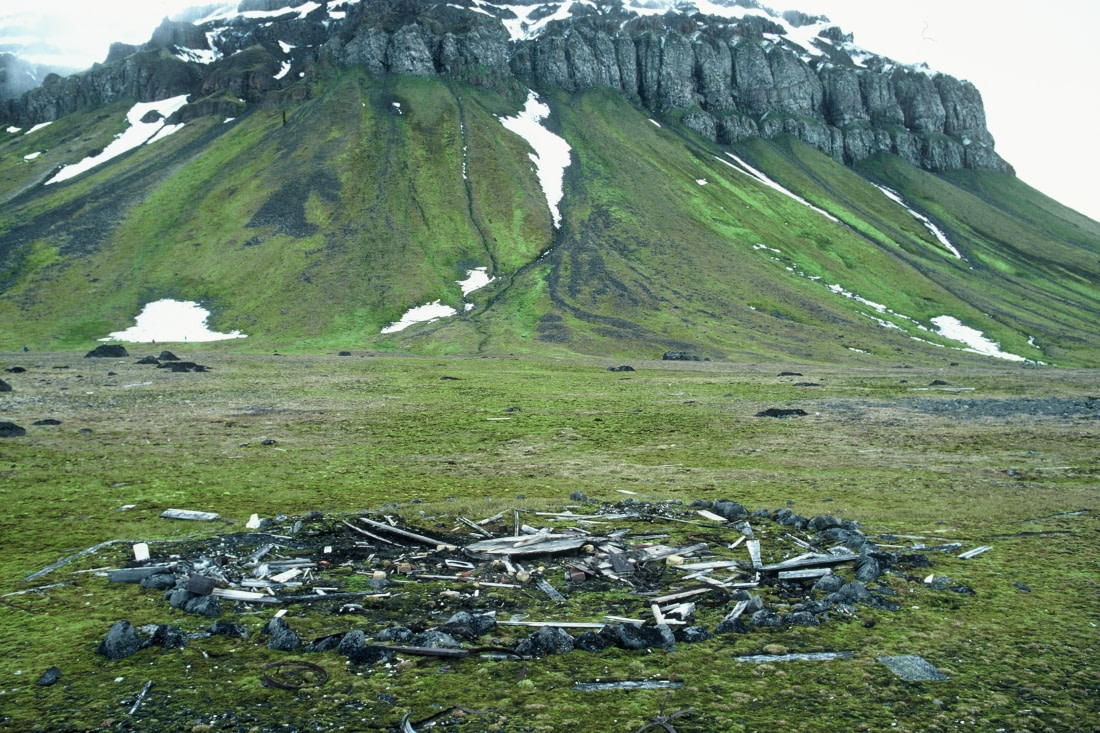 A note on Benjamin Leigh Smith
Benjamin Leigh Smith is acknowledged as one of the most important Arctic explorers in history, yet he remains largely unknown. The survival of Smith and his crew after their ship was crushed by ice is likened to Sir Ernest Shackleton's ordeal during his Trans-Antarctic Expedition. With Smith's leadership, all of his crew as well as his beloved dog, Bob, escaped to Novaya Zemlya after many months of being stranded.