The archipelago consists of 11 major islands and numerous smaller ones. They are mainly mountainous and more than 80% glaciated. The islands are of volcanic origin. Although the islands might have been sighted before, the first recorded sighting is that of William Smith, a British sailor whose ship was blown off course while rounding Cape Horn in 1819. Soon after, seal hunters frequented the islands in search of Fur Seals.
Read more…
Cruises to the South Shetland Islands
Fan(tastic) photo
Customer story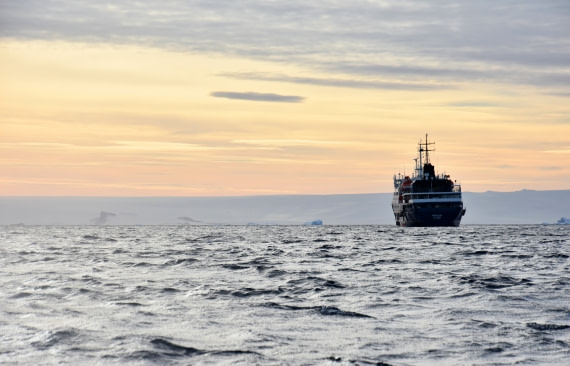 I was on the recent Antarctic trip on Ortelius, 16 Feb - 7 March. This has been my third expedition with Oceanwide, and
Blog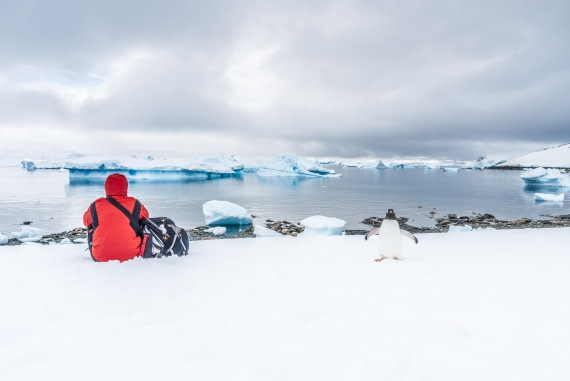 It's a common pursuit among serious travelers to visit all seven continents. And indeed, the term "bucket list," which b
Highlights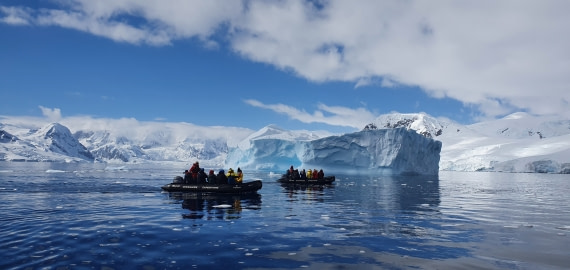 See the highlights you may experience:
Wildlife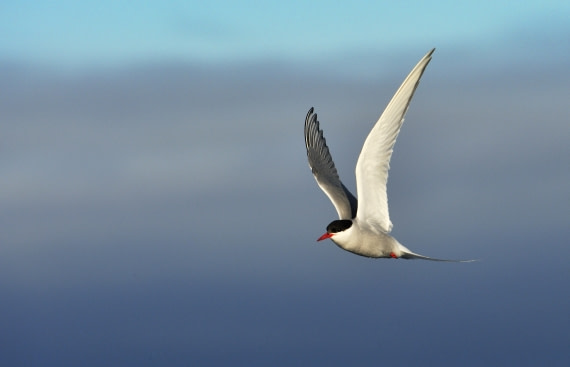 See the highlights you may experience:
South Shetland Islands cruise reviews
South Shetland Islands FAQ
About
South Shetland Islands Weather
Be prepared for some chilly weather on your South Shetland Islands cruise. The summer months' average temperature only ever gets up to around 1 or 2°C, and that's without factoring in the wind which can carry away your body heat.
Scroll one third of the way down this linked page to get all sorts of info about what clothes you should bring.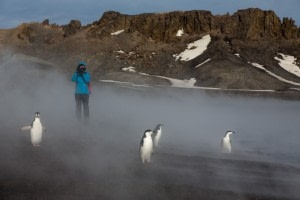 Facts about the South Shetland Islands
If the Antarctic region has any sort of bustling cosmopolitan centre, it's the South Shetland Islands. There are 10 bases on the Islands populated the year round and another 8 that see activity in the summer months.
The South Shetland Islands are made up of many tiny islands and rocks and 11 main islands – Clarence, Deception, Elephant, Greenwich, King George, Livingston, Low, Nelson, Robert, Smith, and Snow.
Deception Island is considered an active and ongoing "significant volcanic risk."
Only about 3% of the Islands are ice-free, along the coasts. That's where your South Shetland Islands holiday will find all of the Islands' life – including the humans.
Famous explorer Shackleton and his crew survived more than four harsh months on Elephant Island.
12 different countries have bases on King George Island – Argentina, Brazil, Chile, China, Ecuador, Germany, Poland, Russia, South Korea, Uruguay, and the U.S.
The Islands were initially discovered on February 19, 1819 when the British ship Williams was blown of course while trying to make its way around Cape Horn.
Travel to the South Shetland Islands
A cruise including South Shetland Islands takes you to the gateway of the Antarctic. The South Shetland Islands, just a half a day's cruise away from the Antarctic Peninsula, is home to stunning scenery and astounding amounts of wildlife.
Get ready to bird watch as the islands are the home breeding grounds of terns, skuas, shags, gulls, and thousands of penguins of different kinds.
Your South Shetland Islands trip gives you the chance to explore the Islands through a wide range of activities including snowshoeing & hiking, kayaking and diving.