"Spitsbergen" is Dutch - spits meaning "pointed" and bergen meaning "mountains." It was so named in 1596 by Dutch Arctic explorer Willem Barentsz. It took some time for the name to catch on – English whalers would refer to the archipelago as Greenland until the late 1780s. The Norwegian name is Svalbard.

Touched by three seas – The Norwegian Sea, the Greenland Sea, and the Arctic Ocean – Spitsbergen is the largest and only permanently populated island of the Svalbard archipelago of northern Norway.

Its rugged mountains and rolling tundra offer plenty of opportunities for hiking and snowshoeing. Spitsbergen is by far the largest wilderness area of Europe and offers some of the finest scenery and wildlife experiences in the world.
Read more…
Cruises to Svalbard
Svalbard photo
Svalbard story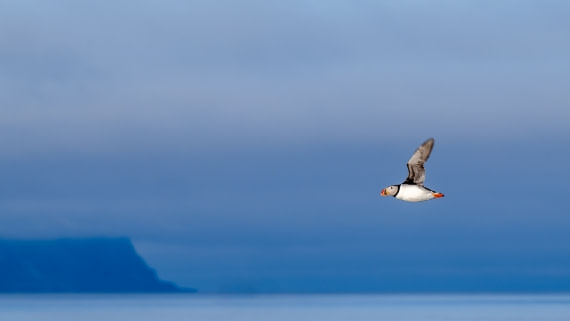 There are journeys and there are journeys. This trip is one that falls in the latter category. I look back on a fantasti
Svalbard blog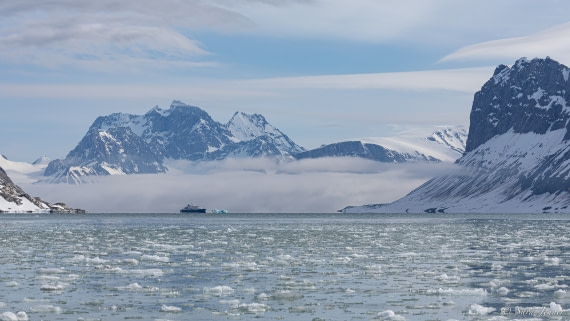 Svalbard and the Canadian Arctic vary in terms of what they offer expedition travelers. They offer similar scenery, but
Svalbard experiences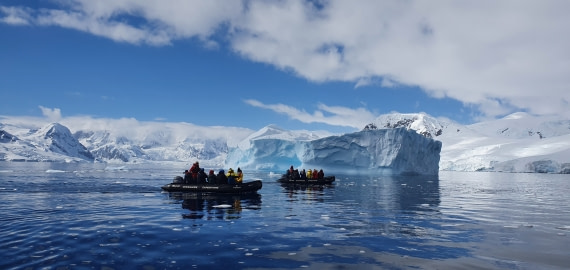 See the highlights you may experience:
Svalbard wildlife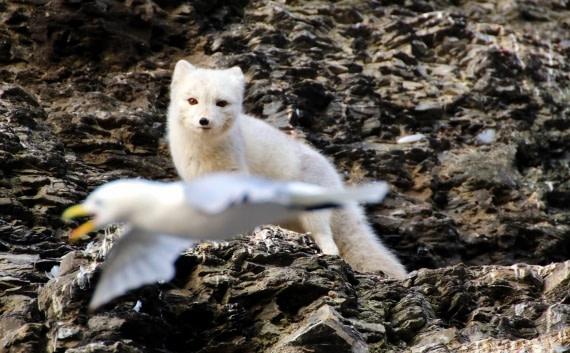 See the highlights you may experience:
About
Svalbard weather
Svalbard is located in the high Arctic and shares the Arctic's designation as a technical desert when it comes to annual precipitation (or lack thereof). Particularly the eastern part of Svalbard sees relatively little precipitation annually. The west coast sees more precipitation in the form of rain and snow. Depending on when you take your Svalbard cruise you can expect temperatures to average anywhere from -14°C in the winter to 6°C in the summer.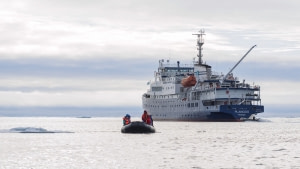 Facts about Svalbard
The name "Svalbard" is an old name (going back to at least the 1100s) meaning "cold coasts."
Longyearbyen, Svalbard's only true town, was founded by an American in 1906. It has a little over 2000 inhabitants.
Almost 65% of Svalbard is a protected nature reserve or a national park.
Svalbard is the archipelago (chain of islands) off the north coast of Norway.
Svalbard has the world's third biggest ice sheet, coming behind only Antarctica and Greenland.
Svalbard is made up of 4 main islands, and almost 150 smaller islands.
Nobody gets buried on Svalbard. Because of the cold in the ground bodies generally fail to decompose, meaning that the graveyards would quickly get overrun. Therefore bodies are shipped to mainland Norway and buried there.
Travel to Svalbard
Travel to Svalbard and experience one of the Earth's northernmost human inhabitations. Your Svalbard expedition cruise will take you to a beautifully stark landscape of glaciers and rugged snow-capped mountains. During your Svalbard holiday you'll explore the preserved and protected history of the region, watch high Arctic wildlife on both land and at sea. Come during the late autumn/early winter months and your Svalbard cruise will be capped off by the great wonder of the Polar skies, the Northern Lights. For the polar bear enthusiasts special polar bear itineraries are arranged to offer the best polar bear experiences.
Polar bear video by Vedat Mihmat