Spitsbergen's ideal Arctic environment
Snow-covered mountains, berg-studded bays, and rugged tracts of rolling tundra make Spitsbergen the ideal Arctic spot to employ humanity's oldest method of transportation. This island, the largest in the Norwegian archipelago of Svalbard, is also among the best places to view Arctic wildlife, including Arctic foxes, reindeer, a multitude of seabirds, and the beloved polar bear.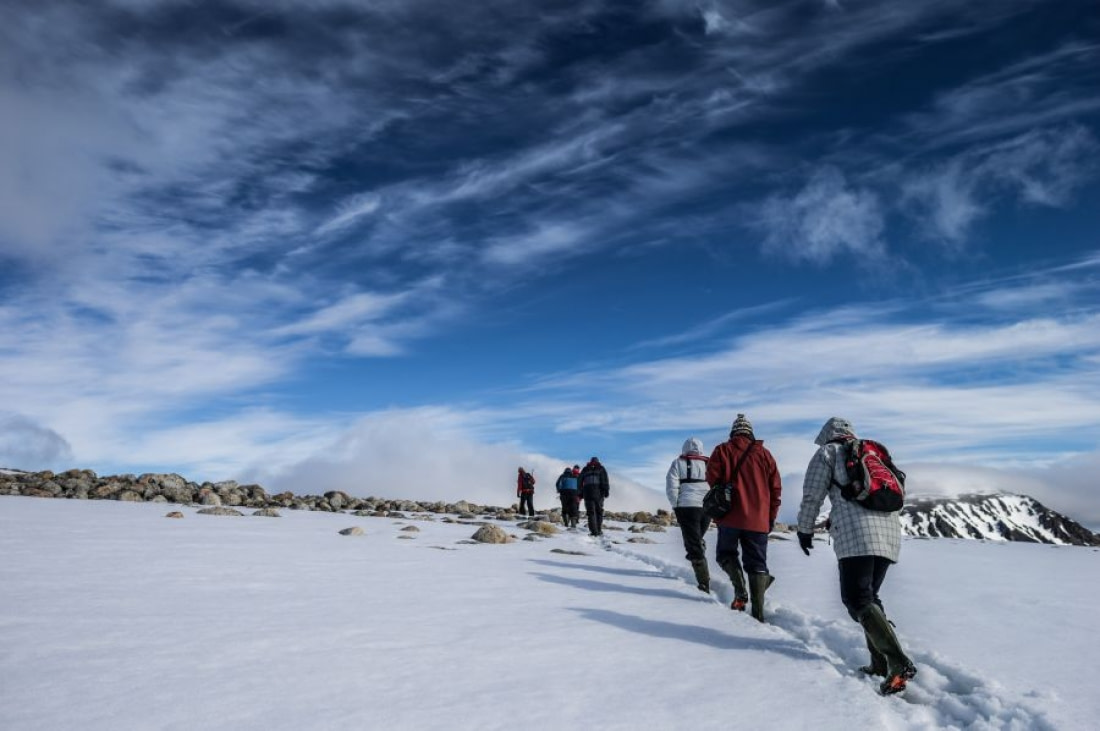 Special Spitsbergen warning: polar bears
Naturally, Svalbard's much-lauded abundance of polar bears demands appropriate caution. None of our hikes in the area occur without the supervision of rifle-wielding expedition guides. There is also no turning back once the hike has started, so please be aware of your abilities before signing up.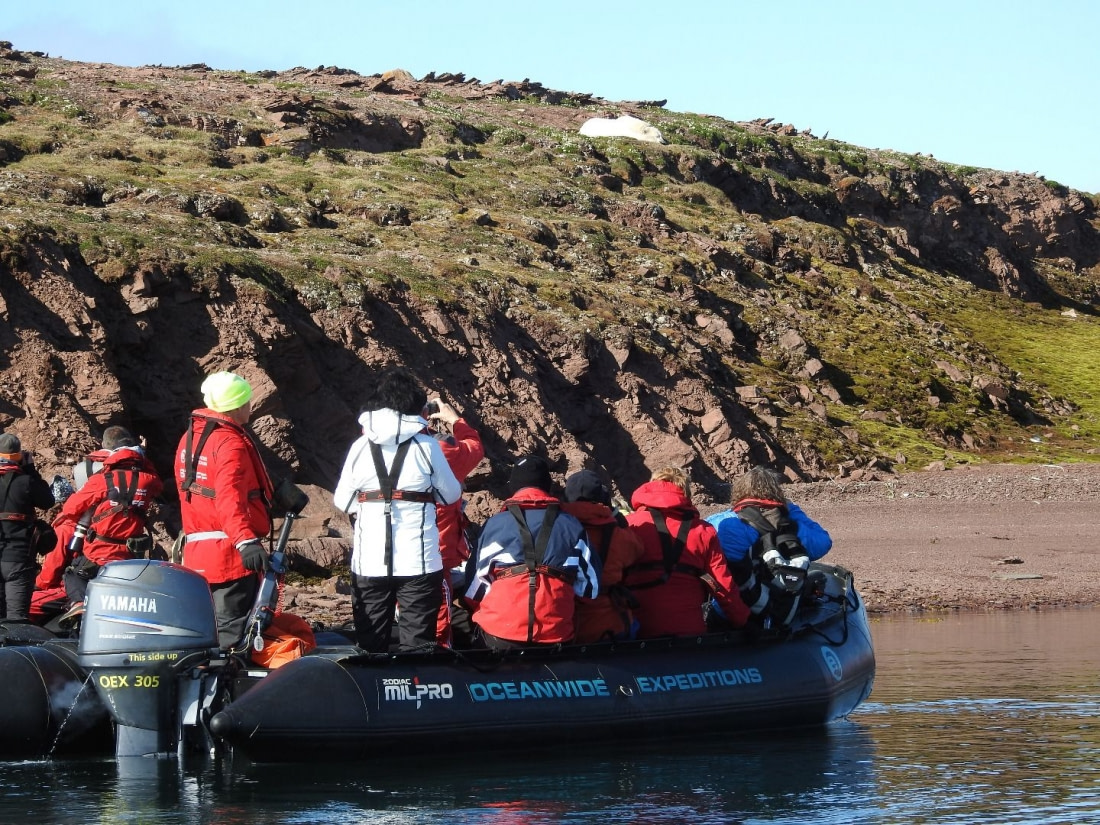 Noorderlicht hikes around Spitsbergen
The expeditions we make aboard our historic schooner, Noorderlicht, generally attract passengers who are highly active and familiar with hiking. However, on these Spitsbergen voyages there is no possibility to split up the passengers into smaller hiking groups, as only one guide is present and the vessel itself only holds 20 passengers.