Explore the last true wildernesses of our planet on foot
Walking is the best way to absorb a new environment literally at your own pace. We want to share the beauty of the Polar Regions with you; that's why we offer a variety of walks that allow you to spend as much time ashore as possible.
Walking excursions
Our guides are selected for their knowledge and experience in the field. They will lead the shore excursions and will decide where to go and what to do. The Polar Regions can be hostile with specific dangers such as Polar Bears, glaciers and difficult weather conditions. Therefore passengers are never allowed to go on individual walks or excursions.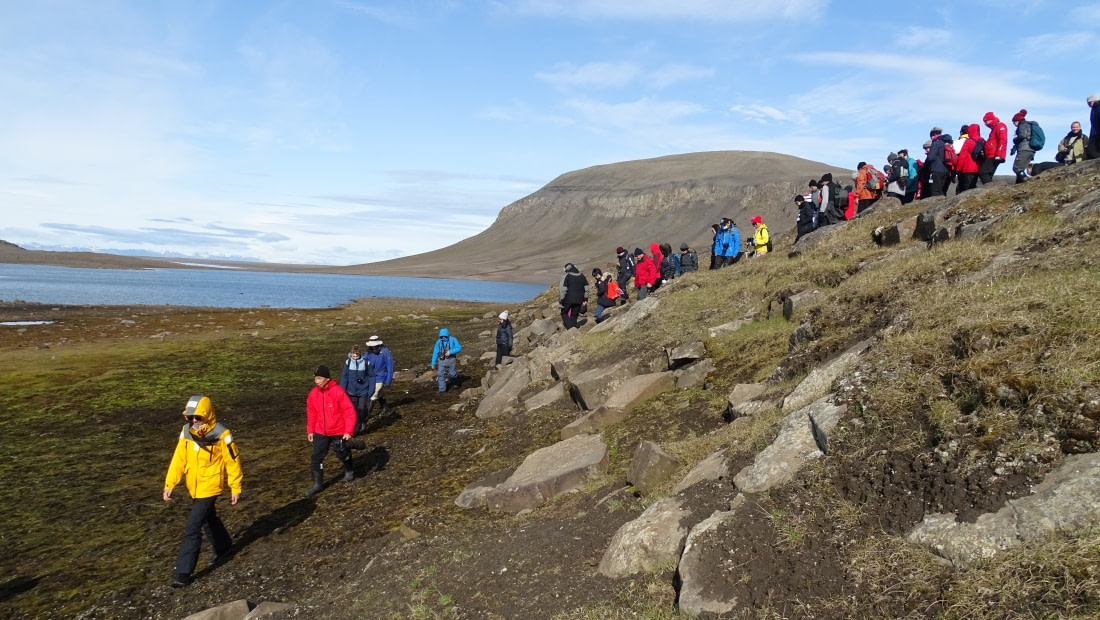 How do we get on shore?
We zip ashore from the main ship via Zodiacs which are rubber motorised boats. Our motor-vessels are equipped with a stairs-like gangway for boarding these zodiacs. The sailing-vessel s/v Rembrandt van Rijn is not equipped with such a gangway but instead you board the zodiacs via a small ladder on the side of ship. This is not very demanding but you should be aware that in order to join the landings you have to be able to do this.
Walks & hikes, from leisurely to more strenuous
On most of our ships we can split up into smaller landing groups of about 10 to 20 passengers. So there is the possibility for a leisurely walk or a more strenuous option and sometimes a special interest group for instance a birding group. We carry several guides on board of most of our ships so every group will have at least one guide.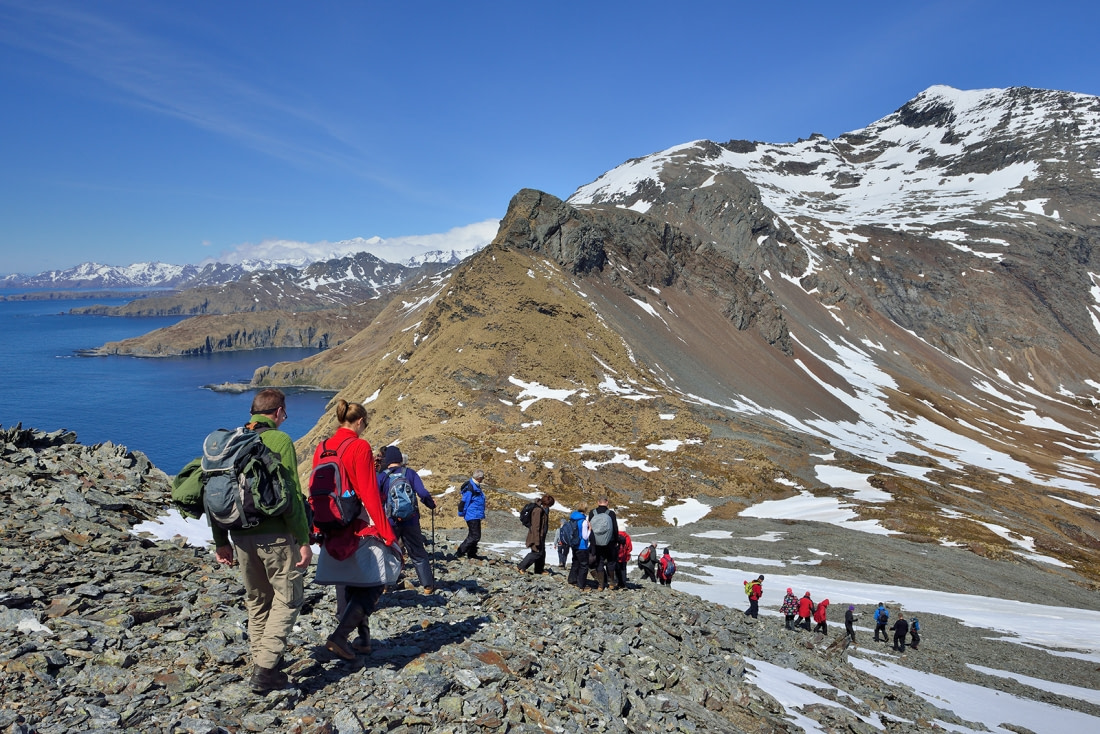 Proper rubber boots are necessary
Sturdy rubber-boots are necessary, are available on m/v Plancius, m/v Ortelius and m/v Hondius and can be used for free. On all other ships you are requested to bring a pair of sturdy knee-high rubber boots. These boots will be used on virtually all of our shore landings with Zodiacs. Stepping out of the Zodiacs to shore almost always involves stepping into water and therefore boots such as Sorrels, snow boots, hiking boots or low rubber boots are not satisfactory (you'll get your feet wet!). Sailing boots have no real profile sole and lack traction on snow, ice or mud and are therefore not recommended.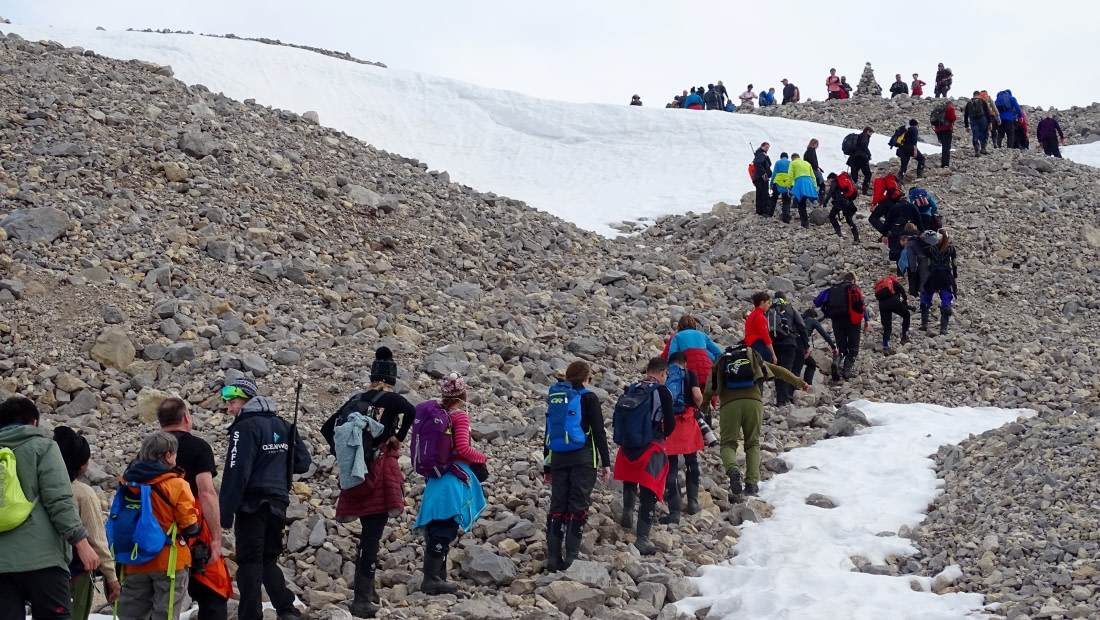 Avoid imitation rubber boots made from PVC. These are unyielding and more prone to slipping. Good boot brands are, amongst others, "Viking", "Muck", "Aigle" or "Hunter" boots. Your boots are probably the most important item you need to bring, so if you have questions or just need some further advice please don't hesitate to contact us.
If you don't bring the correct footwear you may be refused a landing spot. This is for your safety and that of your fellow passengers.