Alkhornet
Located on the west coast of Spitsbergen, Arctic cruises to Alkhornet sail past the mountainous sentry standing guard at the entry to the Isfjorden inlet.

Standing 428 metres tall, the rugged beauty is also a guard post of another sort – Alkhornet is an Important Bird Area, an official designation given by Birdlife International. 10,000 breeding pairs of a variety of seabirds seek shelter in the mountain's cliffs.

Below the cliffs the mossy tundra provides lush grazing grounds for a variety of wildlife and their related predators. Visitors have the chance to spot out reindeer and Arctic foxes.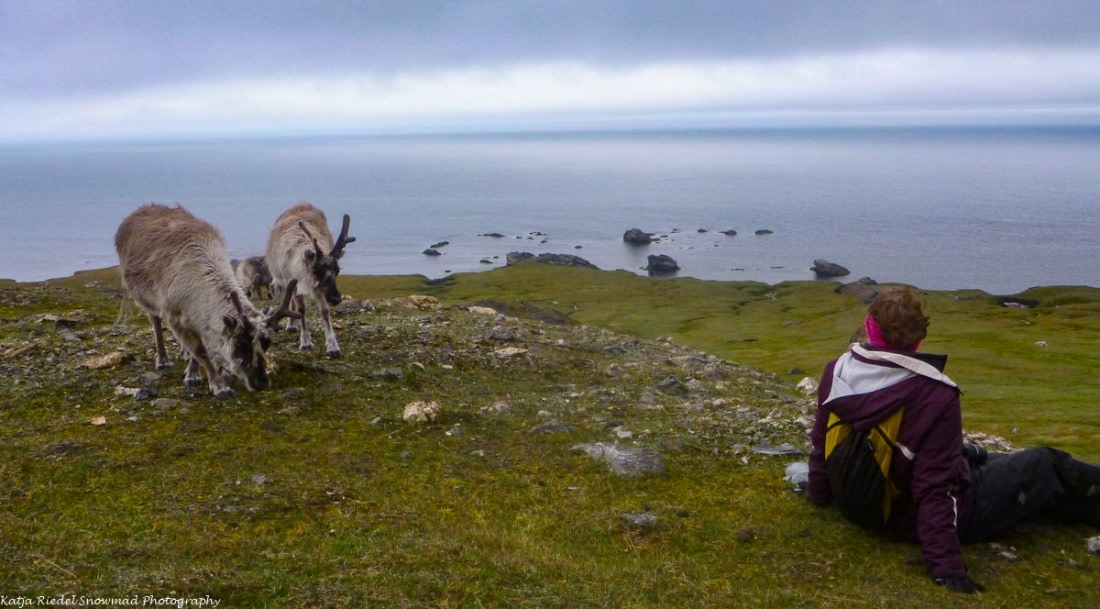 4 Quick Alkhornet Facts
The Isfjorden inlet leads to Trygghamna Bay. Trygghamna translates into "safe harbour" and is a reference to the bay's sheltered placement that protects it from most winds.
However the bay wasn't quite a safe harbour for whales, the area has multiple historic relics from the whaling era.
The base of Alkhornet is so lush and green thanks to all those thousands of birds further up the slope providing an amazing amount of fertilizer.
Some time after the whalers left the area the Russian Pomors moved into the area, eager for the abundant hunting. Some of their cabins still stand to this day.
Take in the beauty of Alkhornet
The below Spitsbergen cruises carry you into the beautiful calm of Alkhornet.