Arctic and Antarctic cruises for all to enjoy
Polar expedition cruises are commonly taken by couples and a growing number of solo travelers, but that doesn't mean the buck stops there. And if you have bucks enough for the whole family, there's a variety of polar trips that'll get your loved ones equally ice-happy.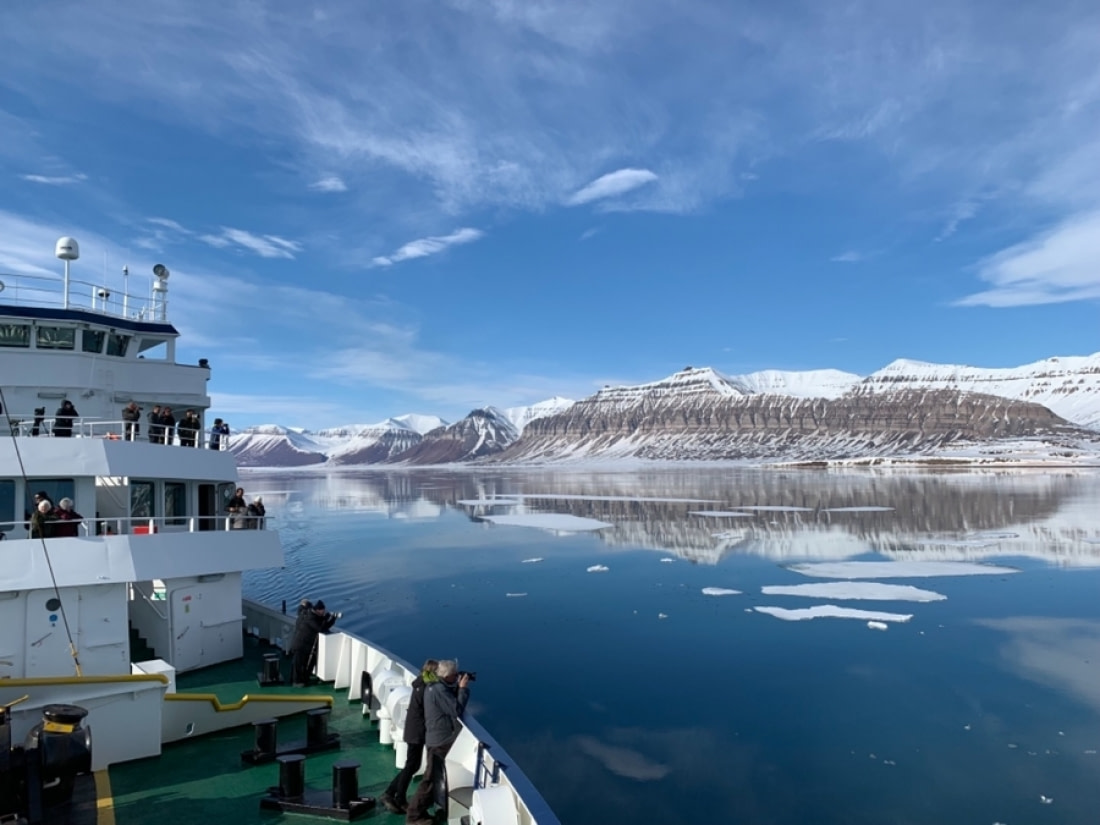 Image by Sophie Richterova
That said, polar expedition cruises are rarely interesting to children younger than 10, and in fact we don't recommend booking for anyone below their teens. But if you've got twentysomethings, teenagers, or very mature (and nature-loving) kids, do read on.
Below are a few family-friendly voyages divided by Arctic and Antarctic regions. All are fairly short, taking into account the shorter attention spans of some younger folk. And when issues of seasickness or polar bears are relevant, we include some info that'll set your mind at ease. But as with all our expeditions, these are safe, comfortable, and most of all, fun.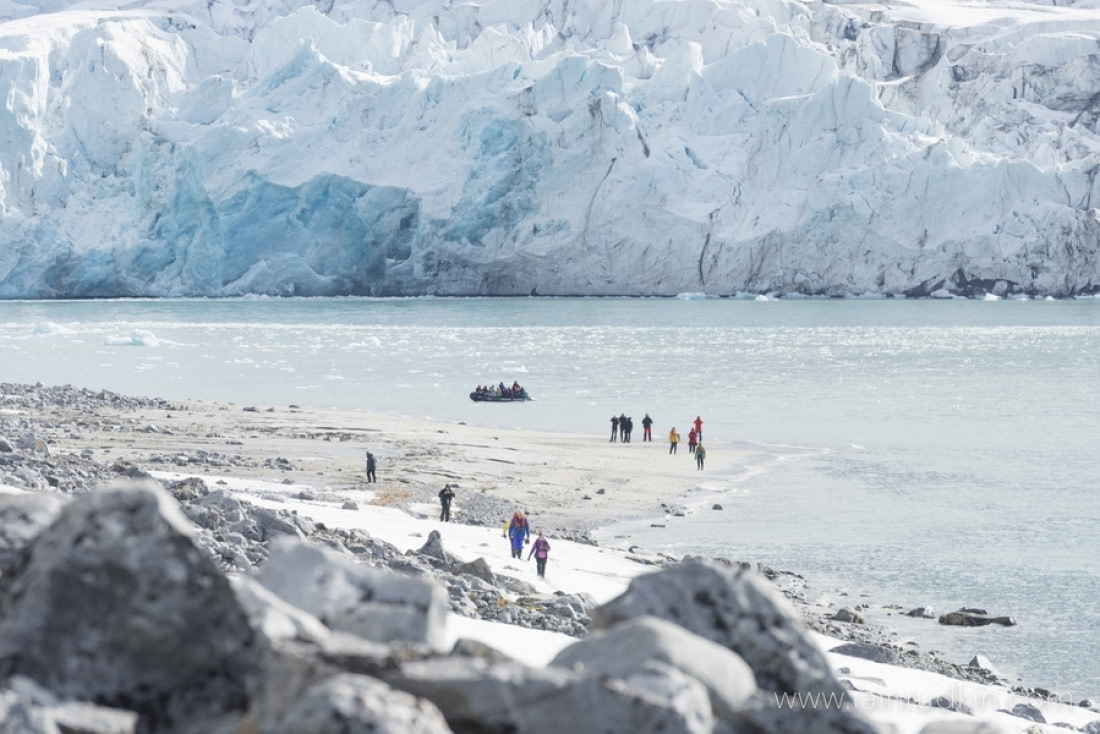 Image by Iain Rudkin
Arctic cruises for families
Polar bears, walruses, seals, and skies dotted with seabirds – who can argue? Certainly not the outdoorspeople among you, especially if you're lucky enough to spot a polar bear.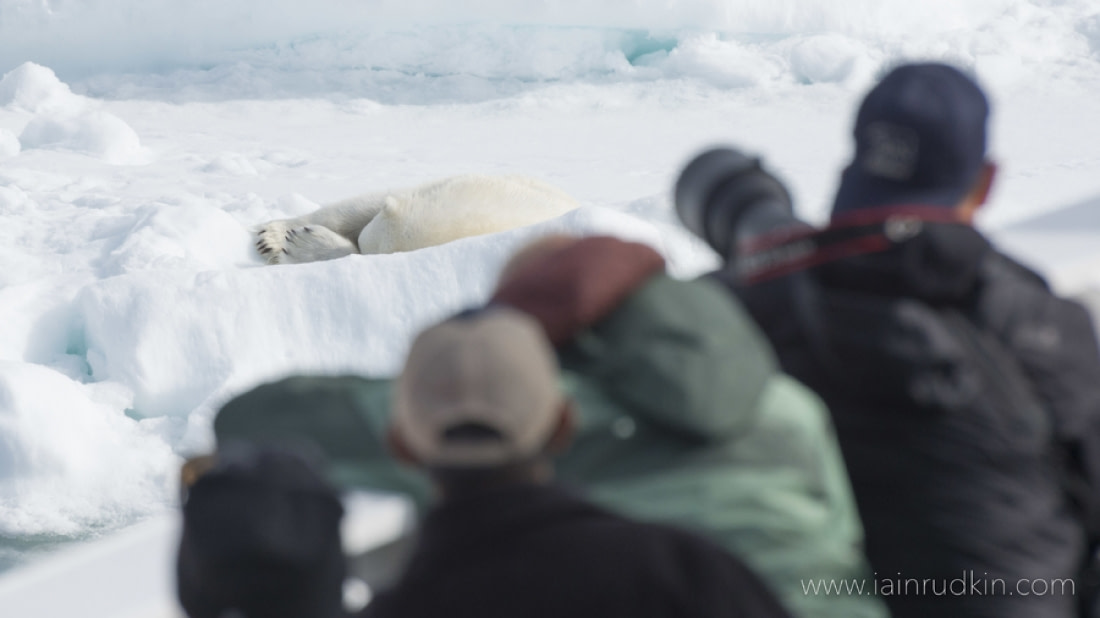 Image by Iain Rudkin
Don't fear for your family's safety among these apex predators, though. Landing sites are pre-scanned by our crew well in advance of each shuttle to shore, and all of our guides carry bear rifles in which they've received training.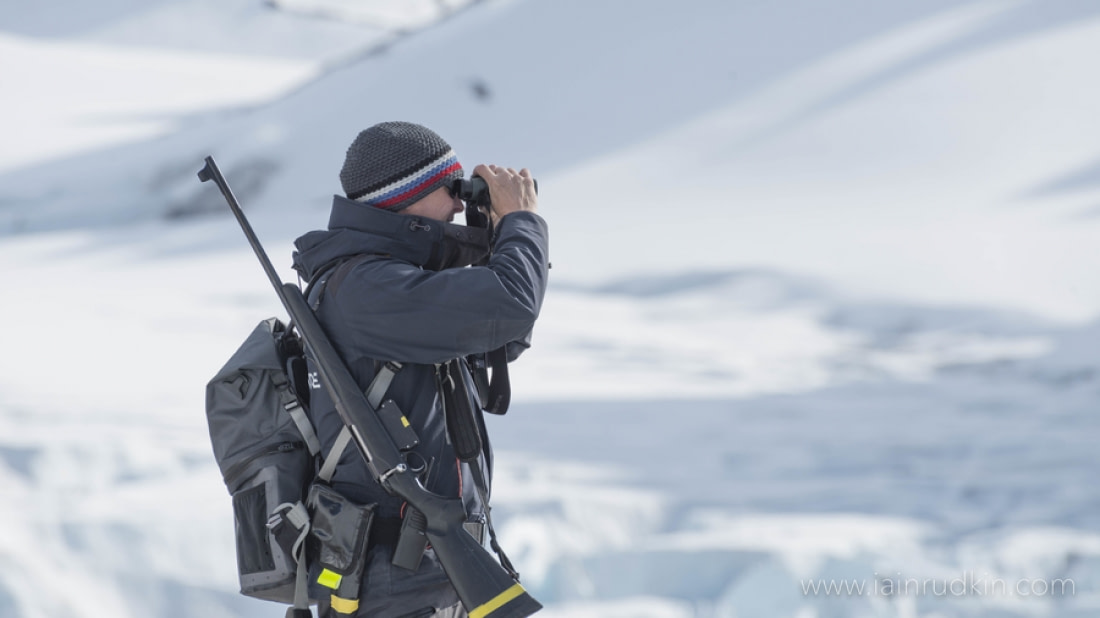 Image by Iain Rudkin
Two popular Arctic expeditions are as follows:
North Spitsbergen, in search of the polar bear and pack ice
Visiting the Arctic archipelago of Svalbard, this cruise stays around the largest island of Spitsbergen (with a few stops at Nordaustlandet) and is focused on spotting polar bears.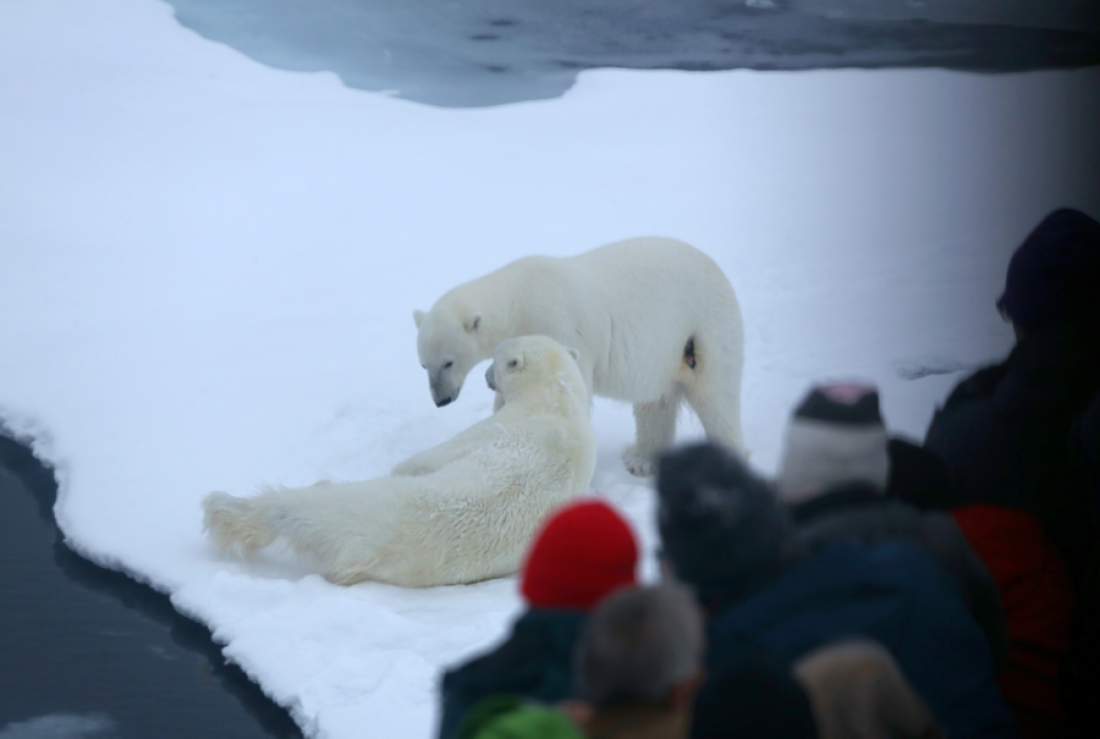 Image by Capt. Ernesto Barria
The voyage lasts seven nights and hits the principal spots around these islands, including scenic fjords and bays that offer prime walking opportunities. Not only might you see polar bears, but also other Arctic animals like reindeer, Arctic foxes, walruses, seals (ringed and bearded), whales (minke, fin, blue, bowhead), and seabirds (kittiwake, little auk, guillemot, and many more).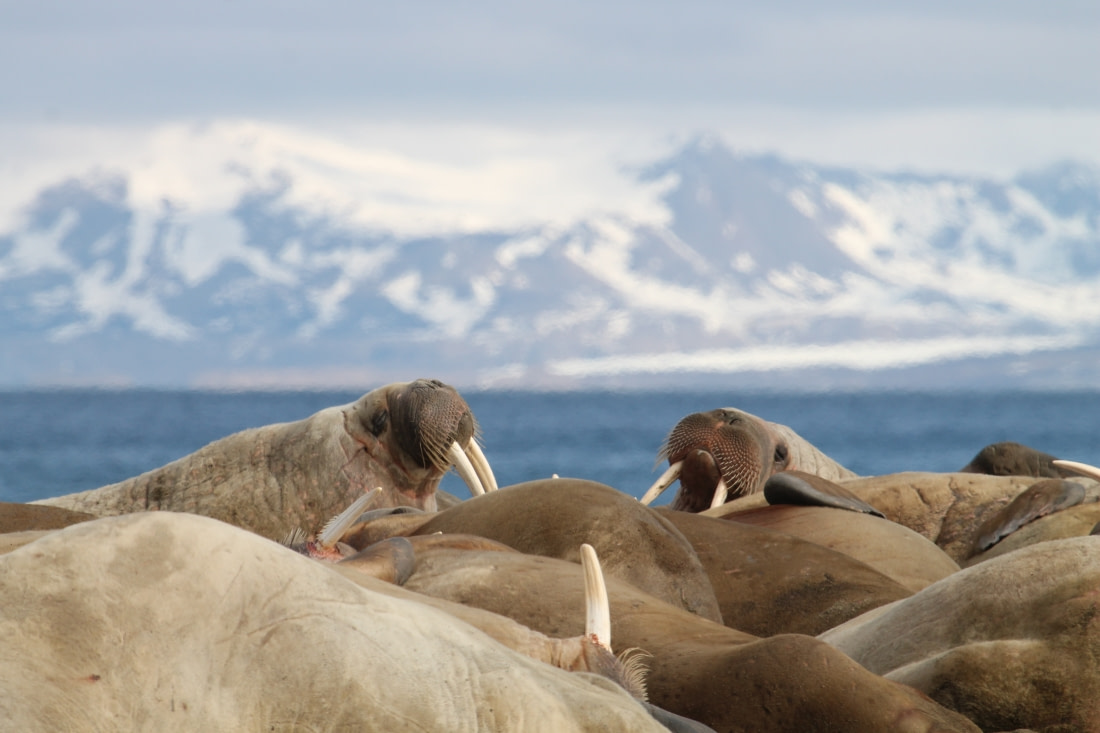 Around Spitsbergen, in the realm of the polar bear and ice
While the previously mentioned trip devotes most of its energy to finding bears, if you have a few days more to spare, our nine-night Around Spitsbergen voyage also surveys more of the fantastic landscapes this island chain has to offer.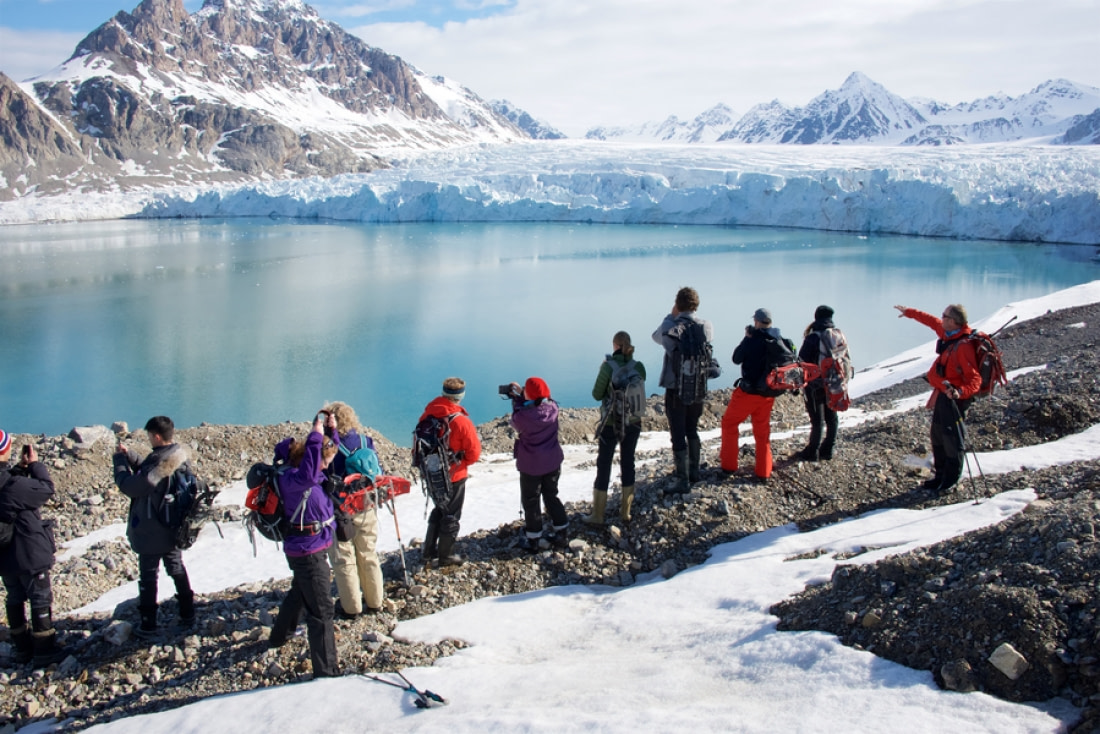 Image by Roderick van Hasselt
Additional landings are made around southern Spitsbergen and the southeastern islands of Barentsøya and Edgeøya, both of which offer great wildlife and hiking opportunities: a kittiwake colony, walrus haul-out, trapper's hut, and tundra walk are all possible. You might also sail along the 5-km long (3 miles) Monaco Glacier and Bell Sund, where you might see beluga whales.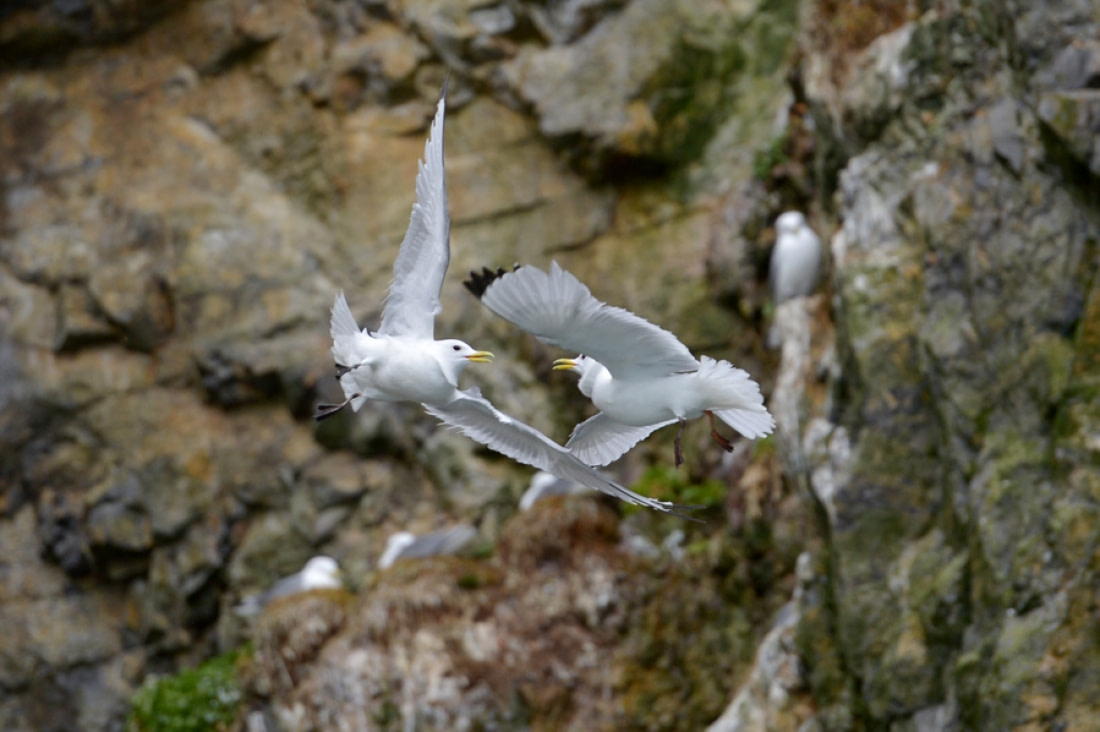 Image by Olga Lartseva
Antarctica cruises for families
The one caveat to keep in mind for Antarctica is that it requires crossing the Drake Passage, which on occasion can be rather a jolty ride. If you or anyone in your family is prone to motion sickness, this is something to consider before booking.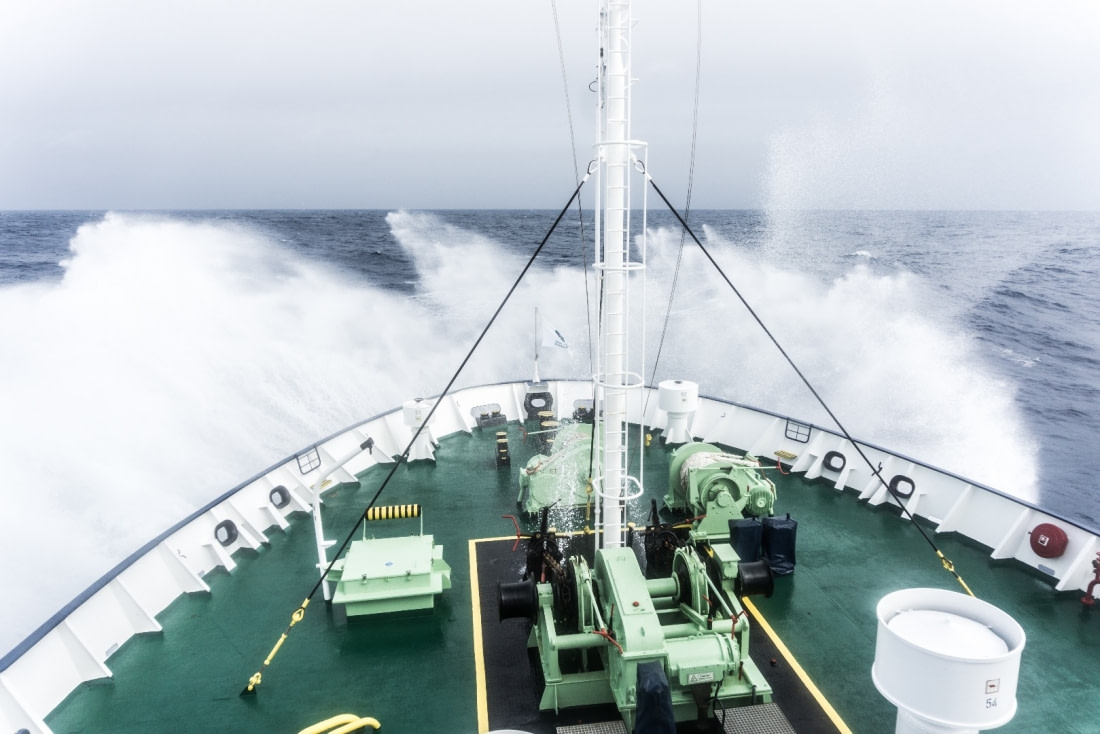 Image by Anne Haraldsted
Still, seasickness medication is usually quite effective. And even if you forget to pack some, we offer onboard medication at a reasonable price. Antarctica is more than worth it, we promise.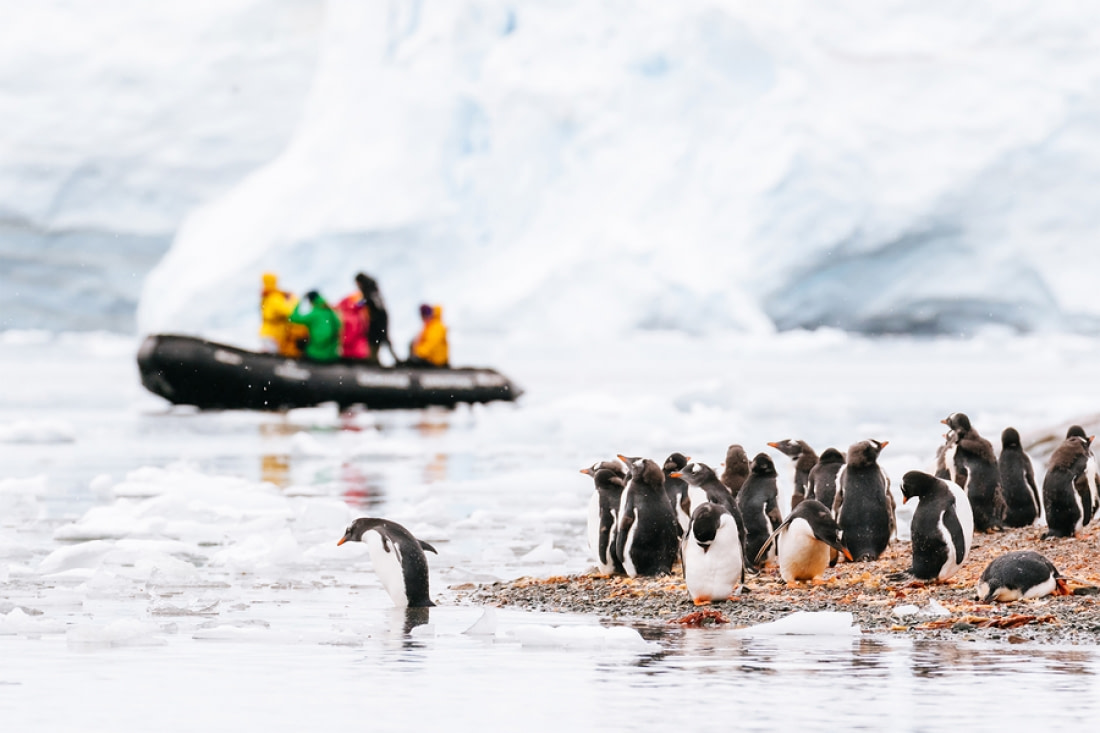 Here are two exceptional voyages your family will love:
Weddell Sea, in search of the emperor penguin (with helicopters)
This voyage emphasizes one of the most beloved seabirds in all Antarctica: the emperor penguin. Only seen in a few key locations, the emperor penguin is probably the most recognizable penguin species in the world.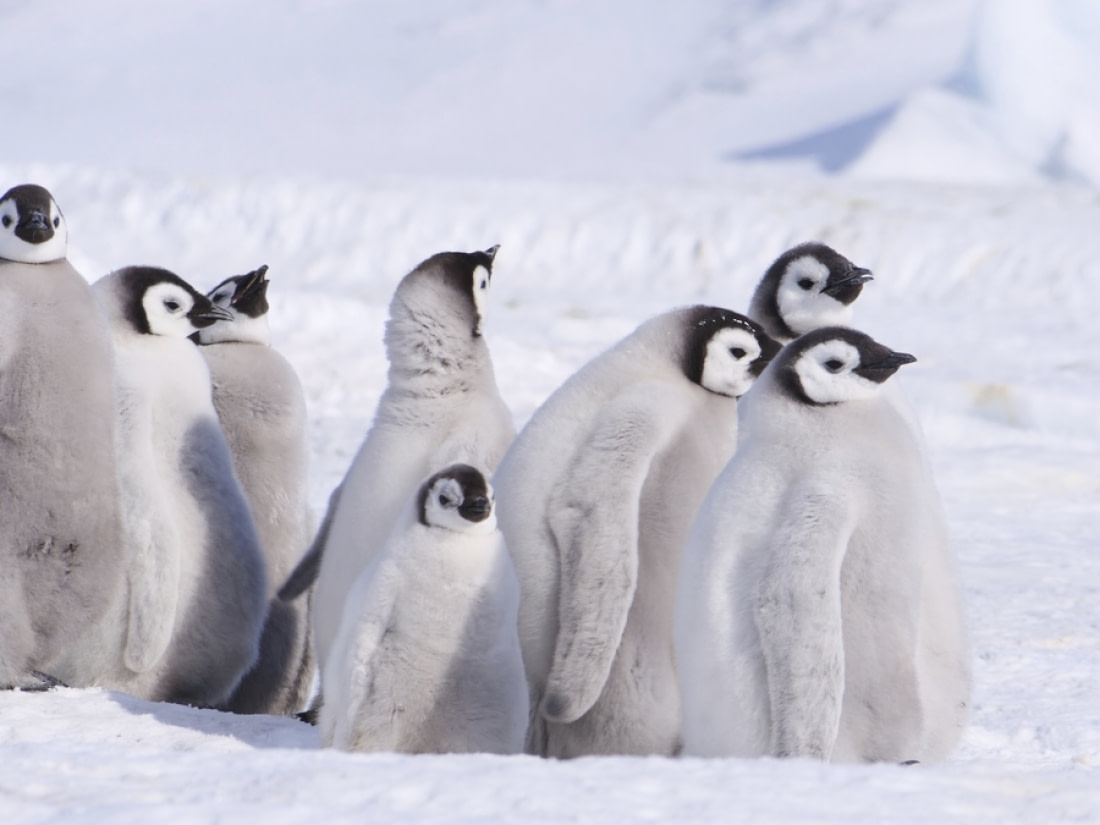 Image by Tanja Bayer
But the Weddell Sea itself its particular abundant with Antarctic species, which you stand a good chance to see on this 10-night voyage. Visits are planned (though not guaranteed, if conditions are unsafe) for the western Antarctic Sound, Devil Island, Brown Bluff, and Deception Island. Mountain hiking, a research base, and penguin rookeries are all possibilities in this trip.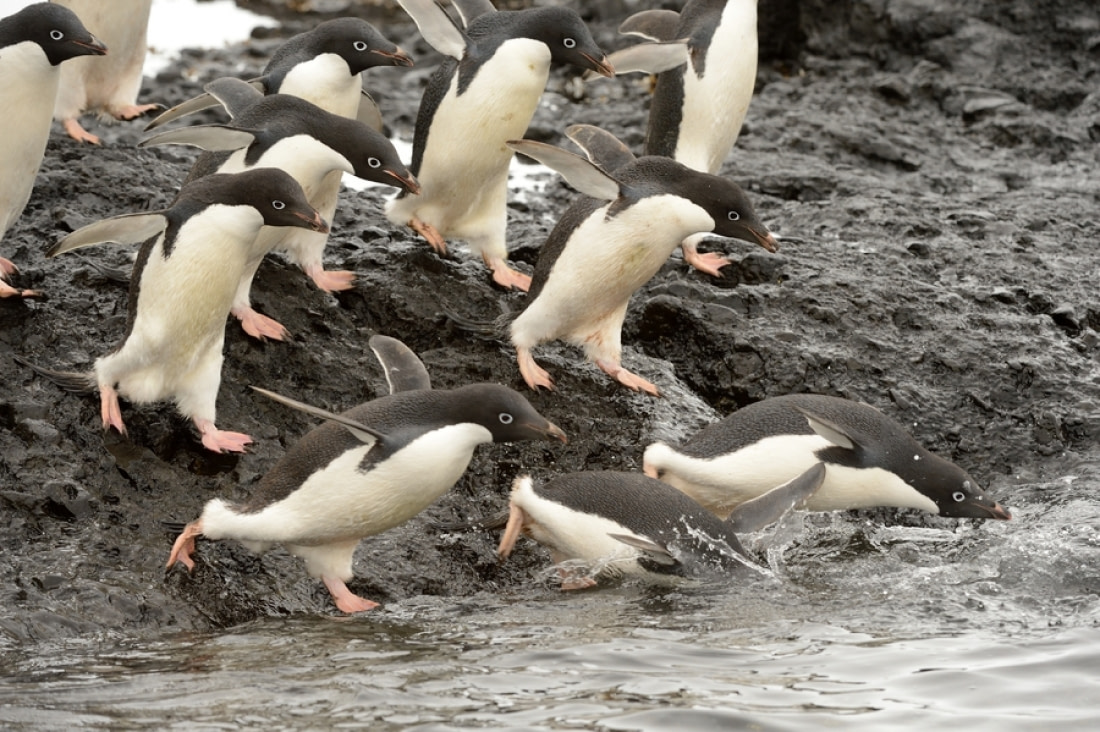 Image by Paul Tuttle
But most thrilling will perhaps be the helicopter flights that can take you locations inaccessible by any other means. One such landing you might make is Snow Hill Island, which for the past two years we've successfully done, bringing guests to the rarely seen emperor penguin rookery there.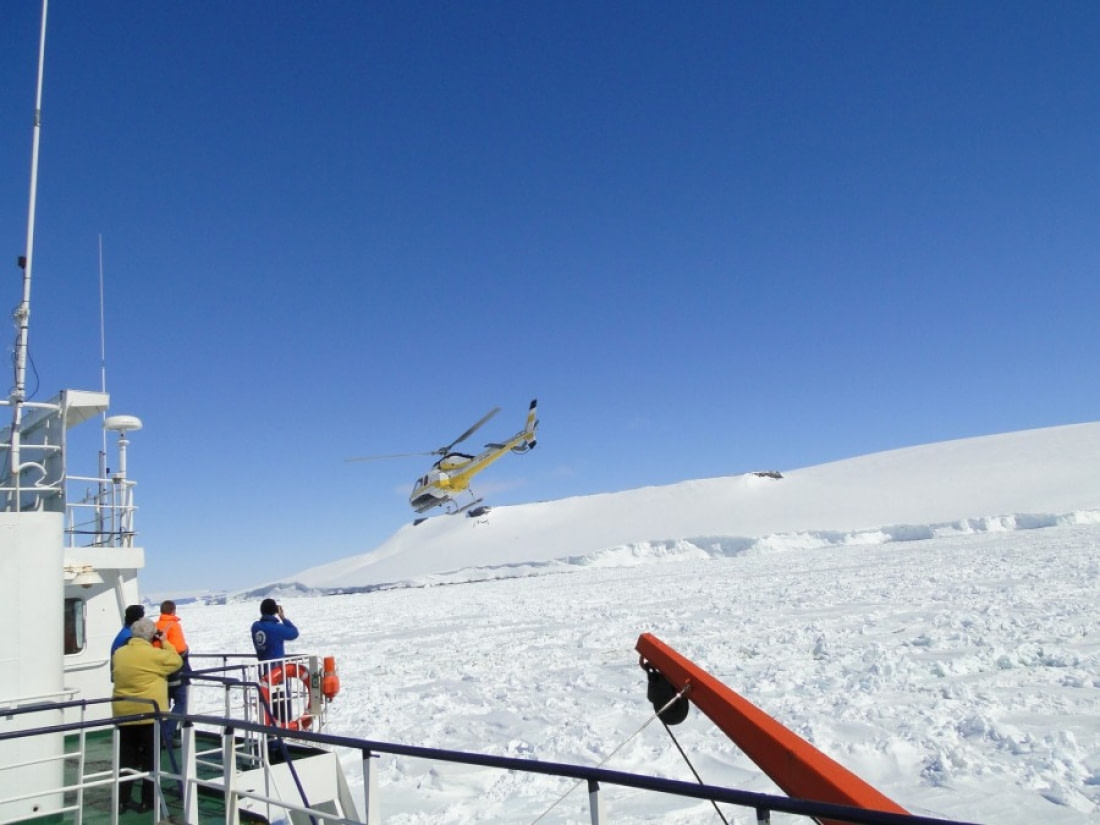 Image by Hans Murre
We also offer a voyage that includes helicopters in the Ross Sea, though this is a 31-night extravaganza exploring this seldom-visited region's most wildlife-rich, history-steeped sites. (This cruise in particular is better suited for older family members.)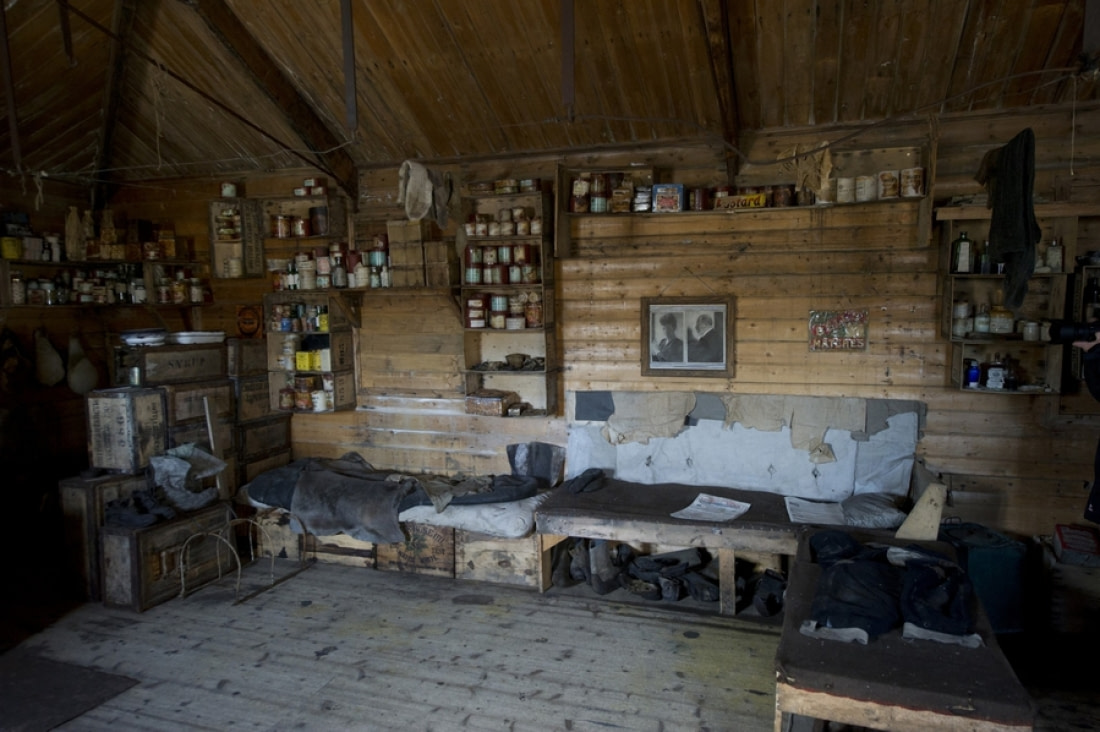 Image by Fred van Olphen
HDS32-20 - Antarctica - Whale watching discovery and learning voyage
The Antarctic Peninsula is among Antarctica's most biodiverse areas, representing a highly comprehensive survey of the continent's prime landscapes and wildlife.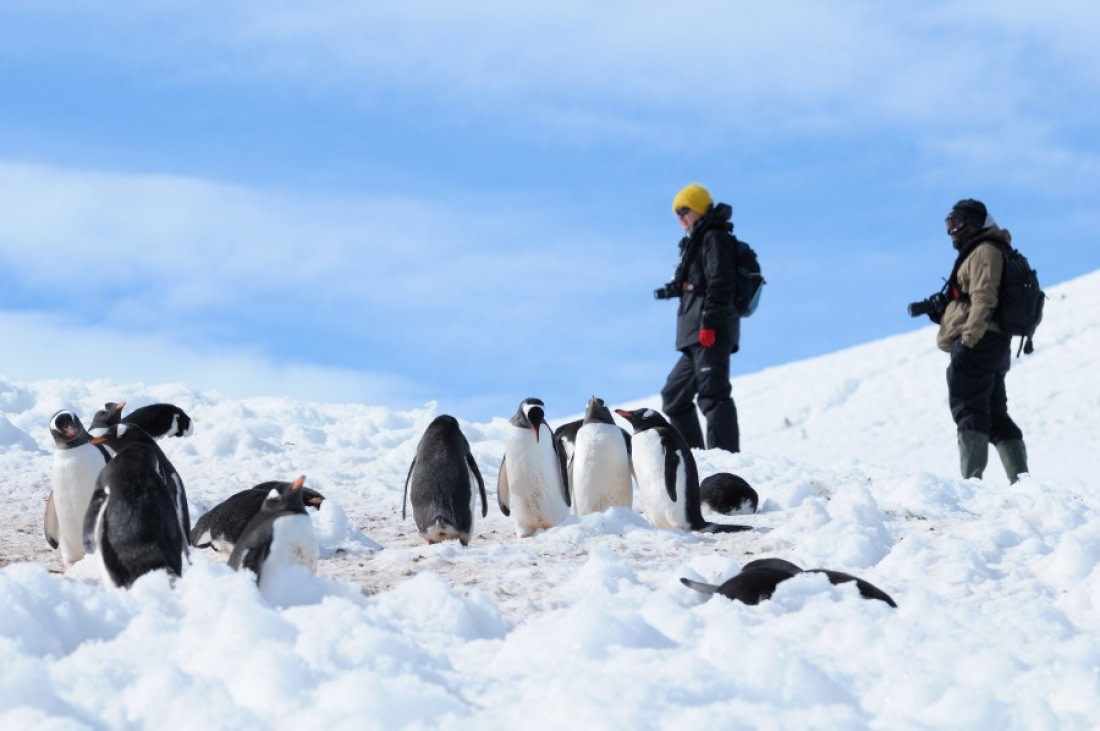 Image by Sandra Petrowitz
Spanning 13 nights, this expedition cruise takes in as much of these features as possible. In this trip we try to visit many iconic spots along the western Antarctic Peninsula, including Neko Harbour, Paradise Bay, Crystal Sound, and the islands of Petermann and Pléneau, all great locations to see seabirds (gentoo and Adélie penguins) and whales (minkes, fins, and humpbacks).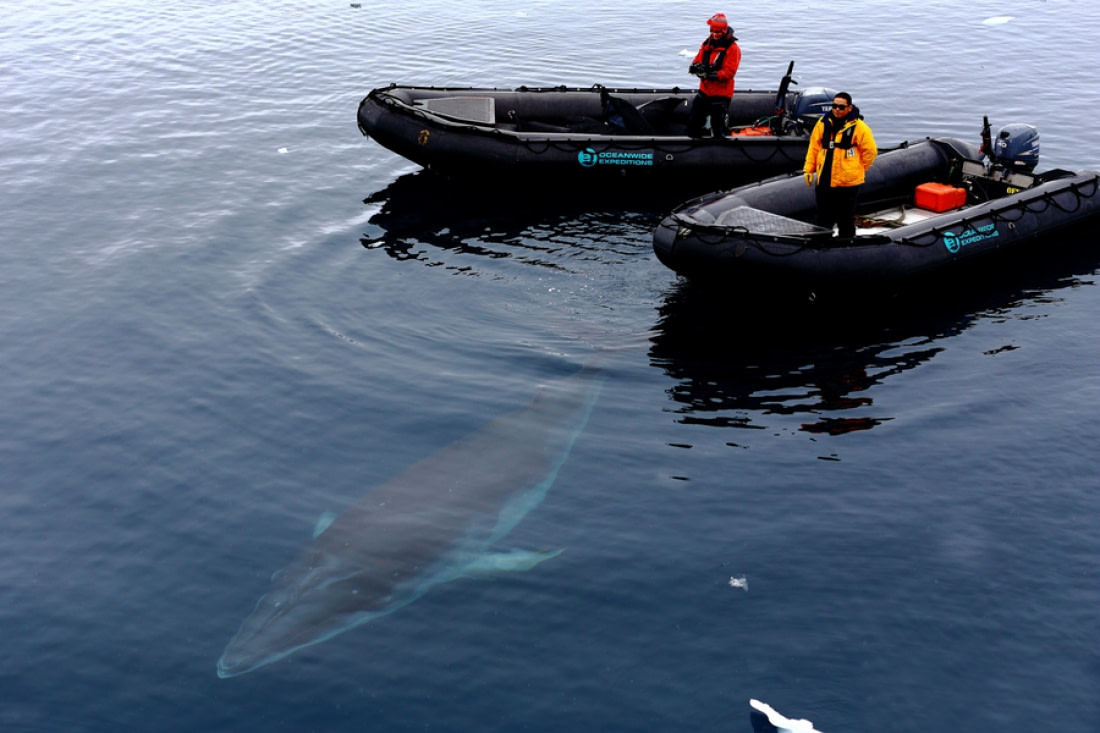 Image by Kai Chu Li