Name: Ringed Seal, Jar Seal (Pusa hispida, Phoca hispida)
Length: 1.5 metres.
Weight: 50 to 75 kg.
Location: The Arctic down as far south as northern Japan.
Conservation status: Least Concern.
Diet: Fish, invertebrates.
Appearance: Dark backs with white spots, surrounded by light grey rings.
How do Ringed Seals feed?
Ringed Seals fish and forage solo, diving as deep as 45 metres.
Are Ringed Seals social?
Ringed Seals are generally solo by nature. They hunt alone and when they haul up onto ice to rest they will separate themselves. The only time they come together is during mating season when they may set up their lairs in closer proximity to each other.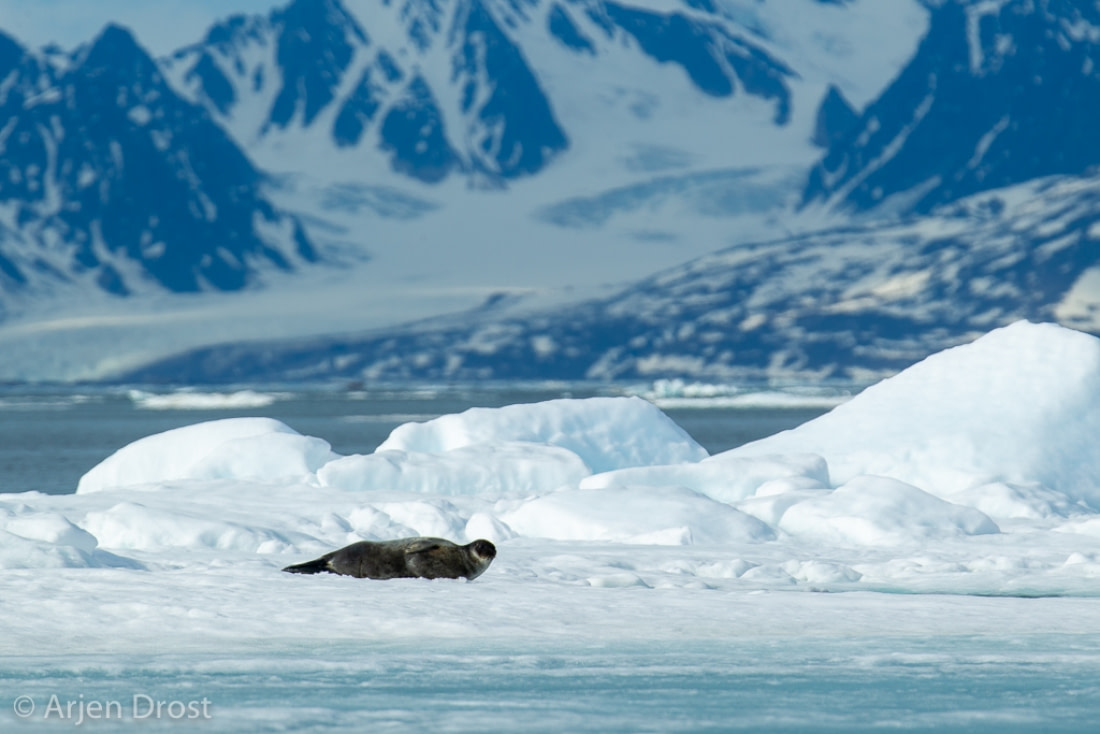 How fast do Ringed Seals move?
Ringed Seals swim about 10 km per hour on average, but can burst to speeds of up to almost 30 km per hour.
What are Ringed Seal birthing rituals like?
Female Ringed Seals reach sexual maturity around 4 years of age while males reach maturity around 7 years of age. The female will construct a little cave or den in thick ice found either on floes or on shore. Birthing occurs somewhere in March or April after a 9 month pregnancy. One pup is born. Weaning takes a little over 1 month. During that time they will increase their mass to 20 kg. After only a few weeks they are able to remain underwater for up to 10 minutes. After the birth the females will mate again, usually in late April. After mating the males will move on, looking for another female to mate with.
How long do Ringed Seals live?
Ringed Seals live about 25 to 30 years in the wild.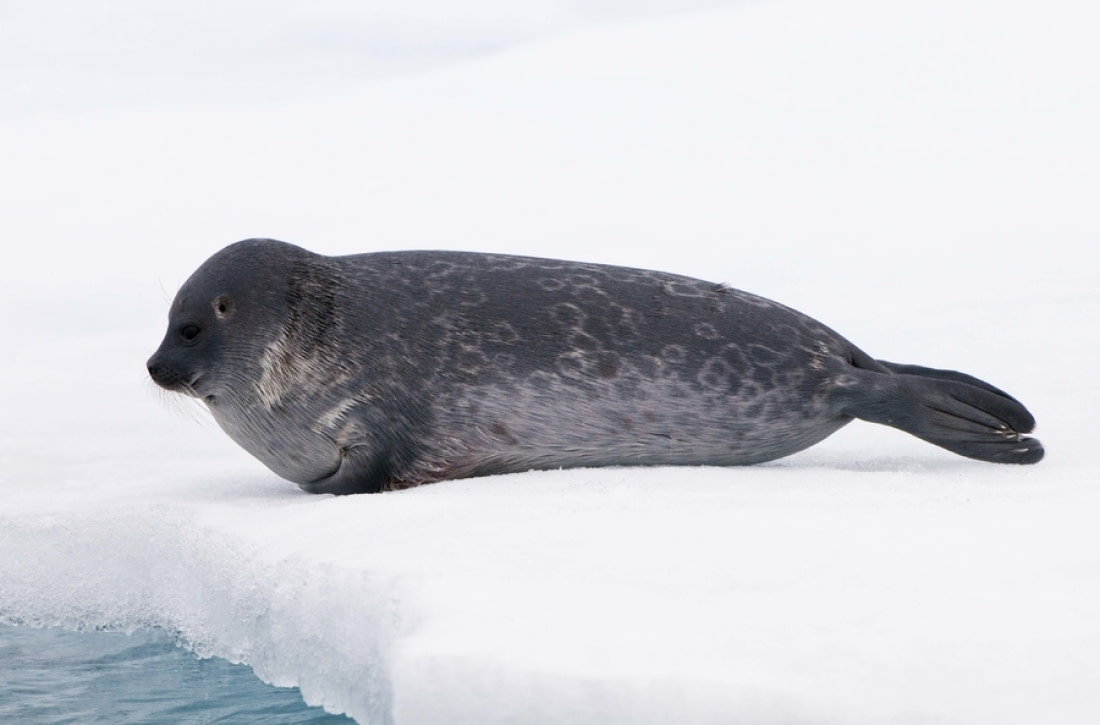 Photo by Rinie van Meurs
How many Ringed Seals are there today?
There aren't any definitive numbers but estimates put the worldwide Ringed Seal population somewhere around 2,000,000.
Do Ringed Seals have any natural predators?
Ringed Seal are the main prey of Polar Bears. Adults can also be taken by Orcas, Greenland Sharks, and the occasional Walrus. Pups are also prey to Arctic Foxes and Glaucous Gulls.
7 Rigorous Ringed Seal Facts
Ringed Seals have the highest population of seals species in the world.
There are 2 freshwater subspecies of Ringed Seals found in northern Europe.
Ringed Seals are the smallest seals found in the Arctic.
Ringed Seals have claws more than 2.5 centimetres thick that they use to claw out breathing holes in the ice sheets. They have been known to dig these holes through ice as thick as 2 metres. Polar Bears most often find them at these holes.
The Ringed Seal family is constantly being adjusted. Depending on whom you ask, they have 5 to 10 subspecies.
Ringed Seals are the only kind of Arctic seal that can maintain breathing holes in ice. This sometimes results in them getting pushed away from their breathing holes by other seals or whales.
Males have darker faces than females in the spring due to an oil gland secretion.