Name: Glaucous Gull (Larus hyperboreus)
Length: 70 centimetres.
Weight: 1 to 1,5 kg.
Location: Summer – North American and Northwest European Arctic coastlands. Winter – As far south as Mexico.
Conservation status: Least Concern.
Diet: Invertebrates, fish, eggs, chicks of other species, small birds and mammals, carrion, garbage.
Appearance: White head, belly, and wingtips. Grey back. Yellow bill with red spot.
How do Glaucous Gulls feed?
Glaucous Gulls are predatory and will raid the nesting colonies of other birds to pick off eggs and chicks. They are known to fly above foxes or even humans hoping that they will disturb the nesting colony, allowing the Gull to swoop down during the distractions to grab prey.

When foraging in water they are not divers, preferring to usually snatch food from just below the surface. They will also attack other birds in an effort to steal their catches.
Are Glaucous Gulls social?
Glaucous Gulls are known to both create colonies during mating season or nest alone. Outside of mating season they will sometimes associate with flocks of other birds like the Glaucous-winged Gull and Herring Gulls.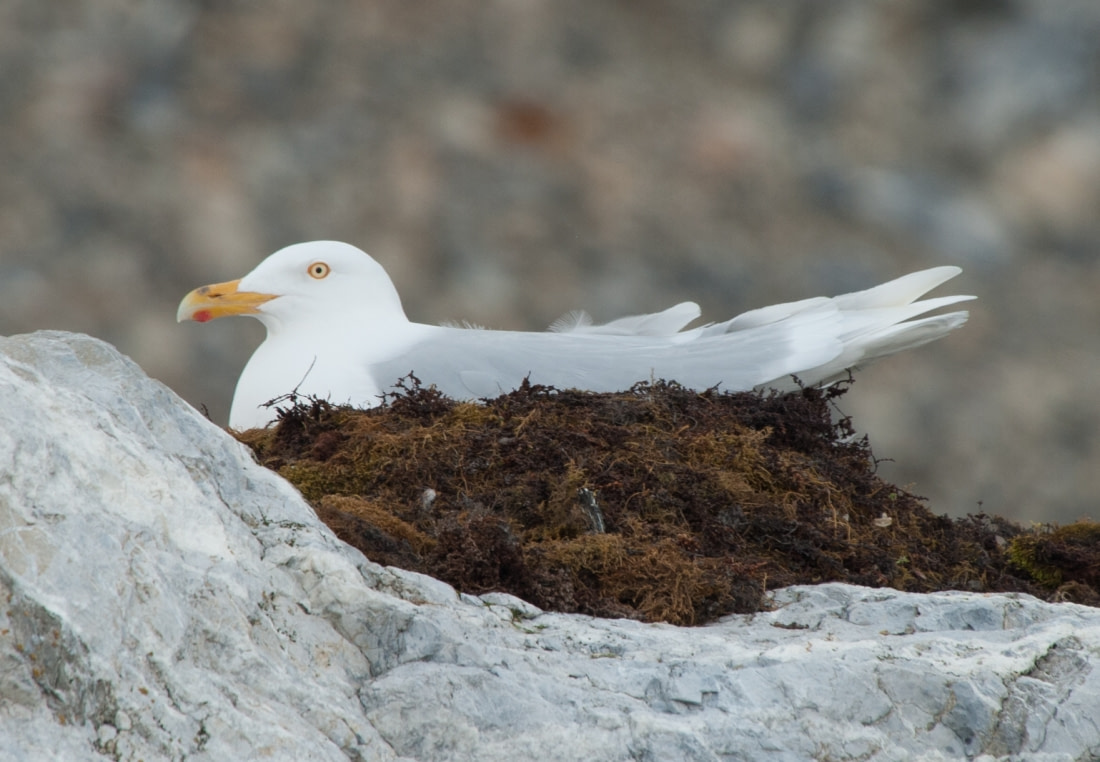 How fast do Glaucous Gulls move?
Glaucous Gulls can burst up to speeds reaching as high as 65 km per hour.
What are Glaucous Gull birthing rituals like?
Glaucous Gulls reach sexual maturity at around 4 years of age.

Glaucous Gulls colonies can be found throughout Arctic coastland areas, or along cliffs and cliff edges. Both adults of a pair will help create a nest in small depressions, lining the nest with grass, moss, twigs, and feathers.

They will lay 1 to 3 eggs per clutch, the eggs being light greyish-green or brown with darker brown spots. Both adults will take turns incubating the eggs for the span of about a month.

Once the egg hatches the adults will both help feed the chick for the following 2 months. Chicks are able to walk about outside the nest a few days after hatching; they will fledge (take their first flight) at about a month and a half.
How long do Glaucous Gulls live?
Glaucous Gulls generally live about 15 years in the wild, although there have been examples of individuals in North America living a little over 20 years.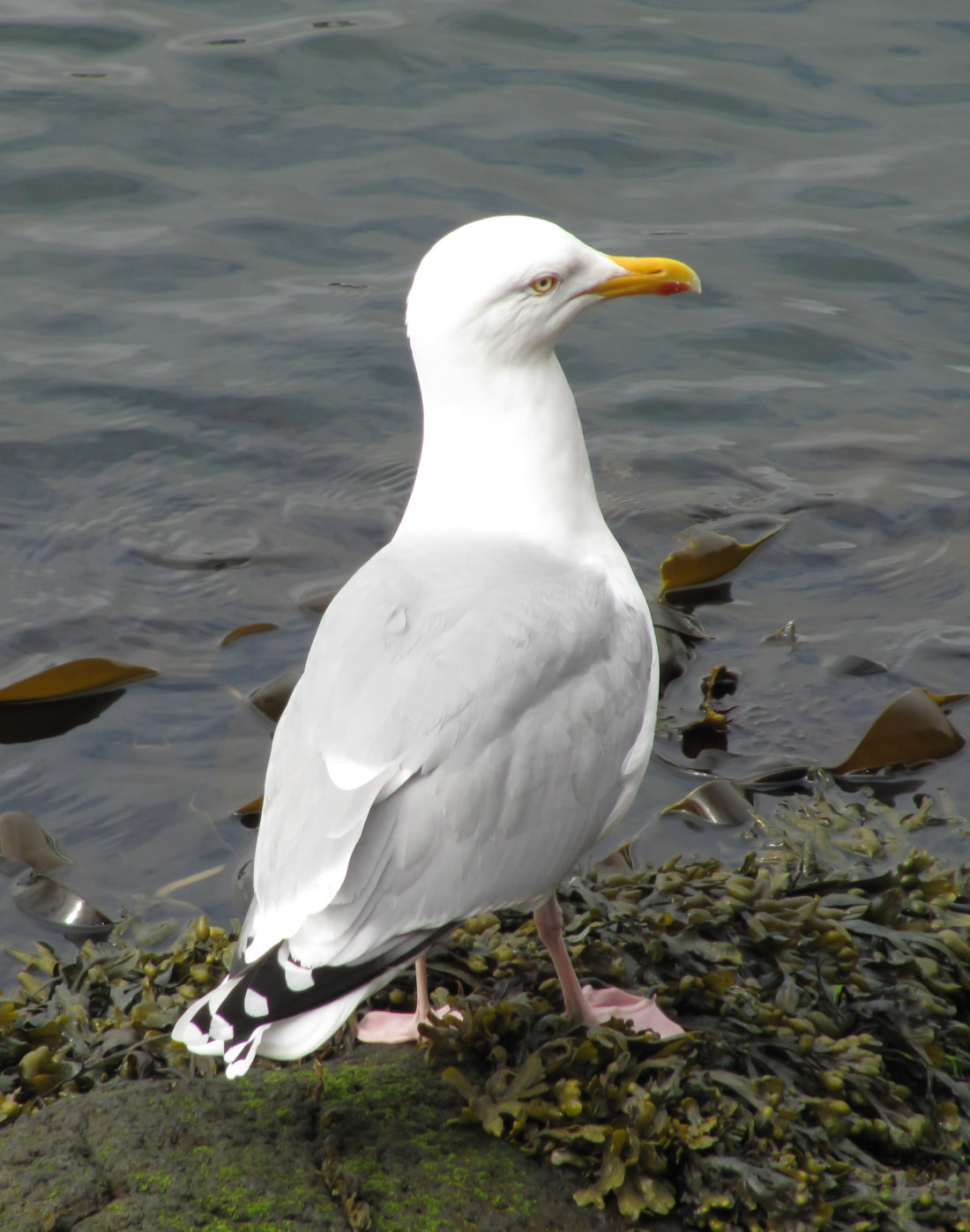 How many Glaucous Gulls are there today?
Estimates place the worldwide Glaucous Gull population at over 2,000,000.
Do Glaucous Gulls have any natural predators?
Because of their size the only real predator Glaucous Gulls face is the occasional Bald Eagle. Glaucous Gull chicks and eggs are vulnerable to other birds (Crows, Ravens, Skuas) and mammals like Foxes.
7 Grand Glaucous Gull Facts
Groups of gulls are known by a variety of names including a "screech", "scavenging", "squabble", and "gullery".
Glaucous Gulls are the only kind of large gull found in the highest reaches of the Arctic.
The population of Glaucous Gulls found on Coats Island in Canada are on average 15% heavier than the rest of the populations.
The largest examples of Glaucous Gulls can rival examples of the overall largest gull species, the Great Black-backed Gull.
"Glaucous" comes from the Latin word glaucus which means "blue-grey or green."
There are four subspecies of the Glaucous Gull:
1. L. h. leucretes (found from the centre of northern Canada through to Iceland and Greenland).
2. L. h. pallidissimus (north-west Siberia through to the Bering Sea).
3. L. h. barrovianus (north-west Canada through to Alaska).
4. L. h. hyperboreus (north-west Europe through to Siberia).
Younger Glaucous Gulls seem to winter further south than adults.