East Greenland's majestic mountains, fantastic fjords, and amazing auroras
There really aren't enough superlatives for East Greenland.
Nothing against the west coast, but many travelers agree it is more touristic and developed (and hence, less wild and adventurous) than Greenland's eastern shores.
Also, East Greenland has Scoresby Sund, the largest fjord system on the planet. And when it comes to the Arctic, fjords are kind of a big deal. But then, so are snow-capped mountains, berg-filled fjords, and the aurora borealis (northern lights) – all of which East Greenland has in spades.
Here are 14 of our personal favorites, listed roughly in the order you'd encounter them on one of our anything-but-standard Greenland cruises.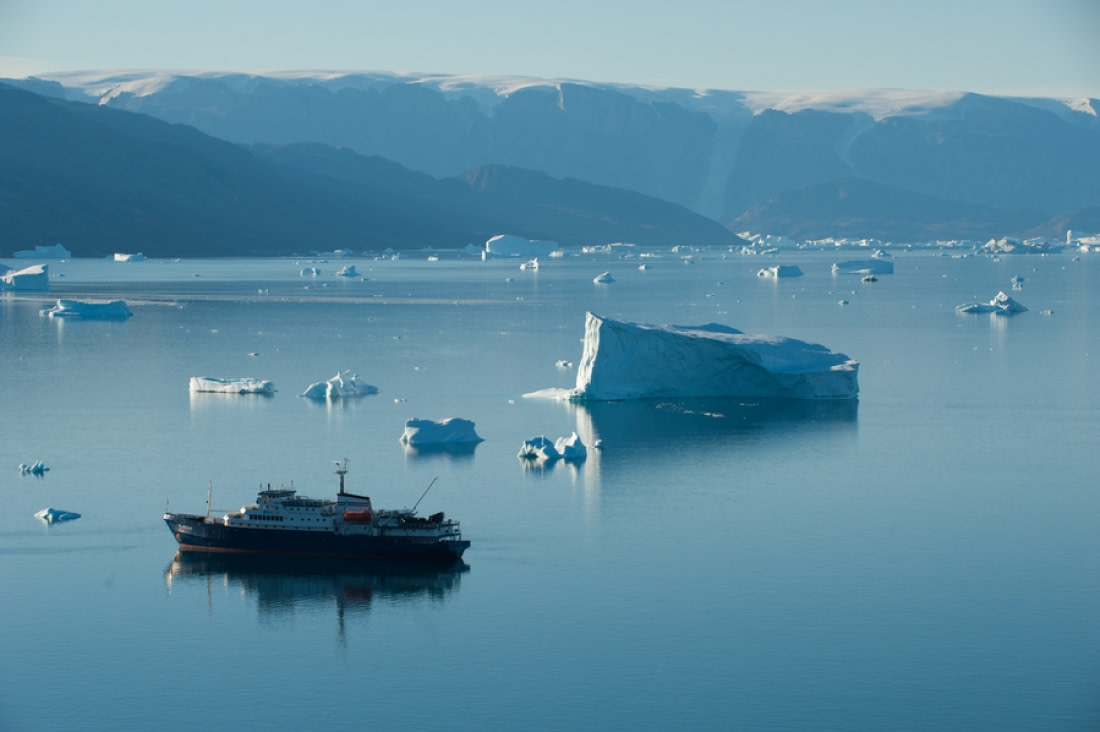 1. Myggbukta (Mosquito Bay)
Among the first stops on an East Greenland cruise is Myggbukta, translated from Norwegian as Mosquito Bay. Here you can see an old hunters' hut from which, in the first half of the 20th century, Norwegian trappers hunted for polar bears and Arctic foxes.
Beyond the hut lies a sprawling tundra populated by musk oxen, along with geese floating contentedly in the region's small lakes.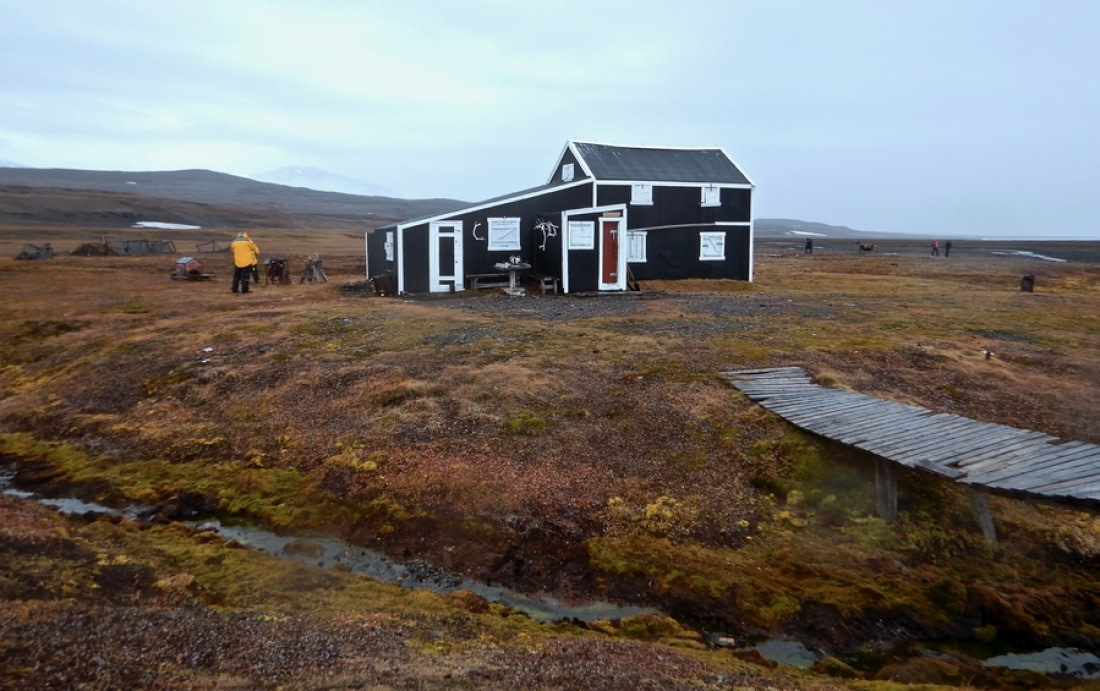 2. The iconic Kaiser Franz Joseph Fjord
A hallmark East Greenland fjord, Kaiser Franz Joseph features lofty mountains and bright interior icebergs. The nearby bay of Renbugten (or Pure Bay) likewise has colossal icebergs and quintessential Arctic scenery.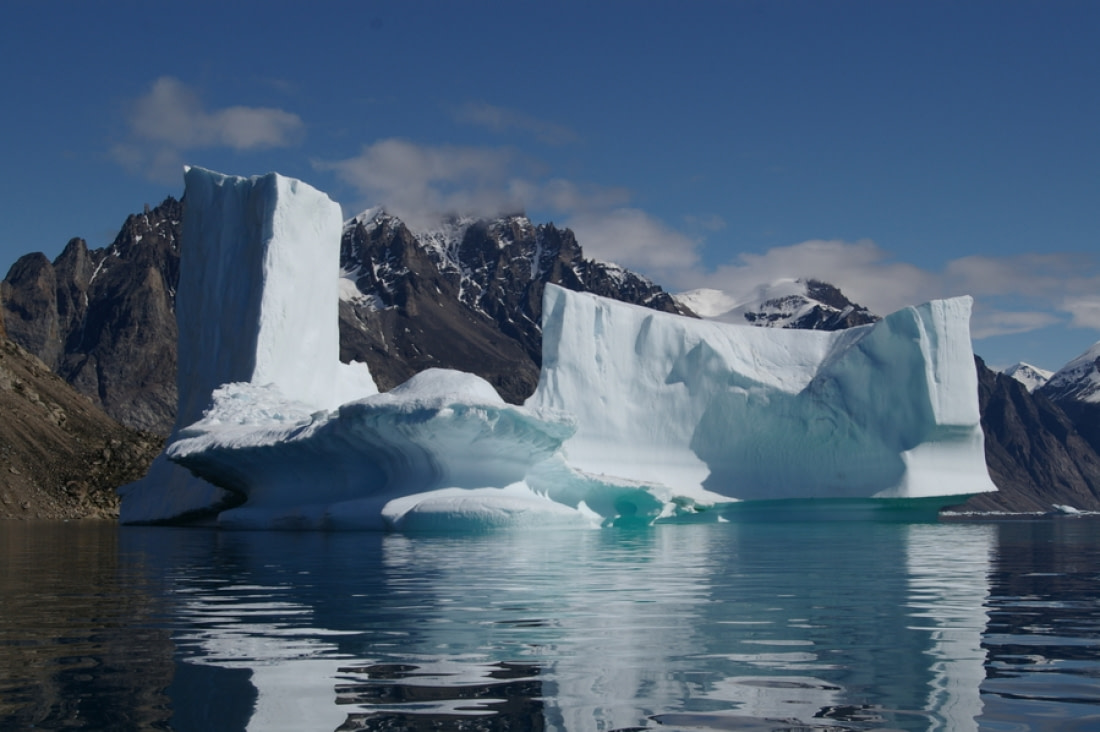 3. Teufelschloss mountain views
This prominent East Greenland mountain in Kaiser Franz Joseph Fjord comprises part of a geological formation known as the Eleonore Bay Supergroup.
Teufelschloss and its supergroup consist of sedimentary rock created between 950 – 610 million years ago to a depth of 16 km (10 miles). Odds are you'll spend a few days sailing within sight of this unique rust-red multi-layered scenery.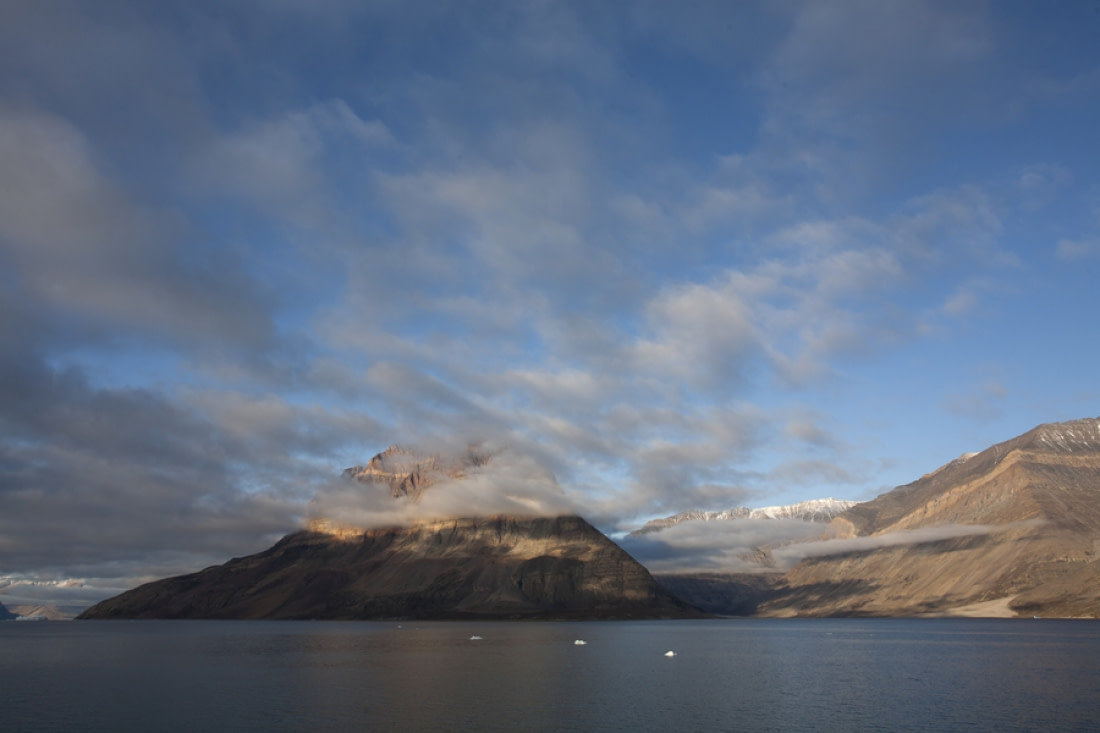 4. Blomsterbugt (Bay of Flowers)
Also known as Blomster Bugt, East Greenland's Bay of Flowers gives you a good chance of spotting Arctic hares and musk oxen.
The abundance of geological formations visible inland is similarly scenic. In fact, many visitors consider the Blomsterbugt plains to be one of the most picturesque areas in Greenland, combining startling blues, glowing golds, blazing reds, and rich mossy greens.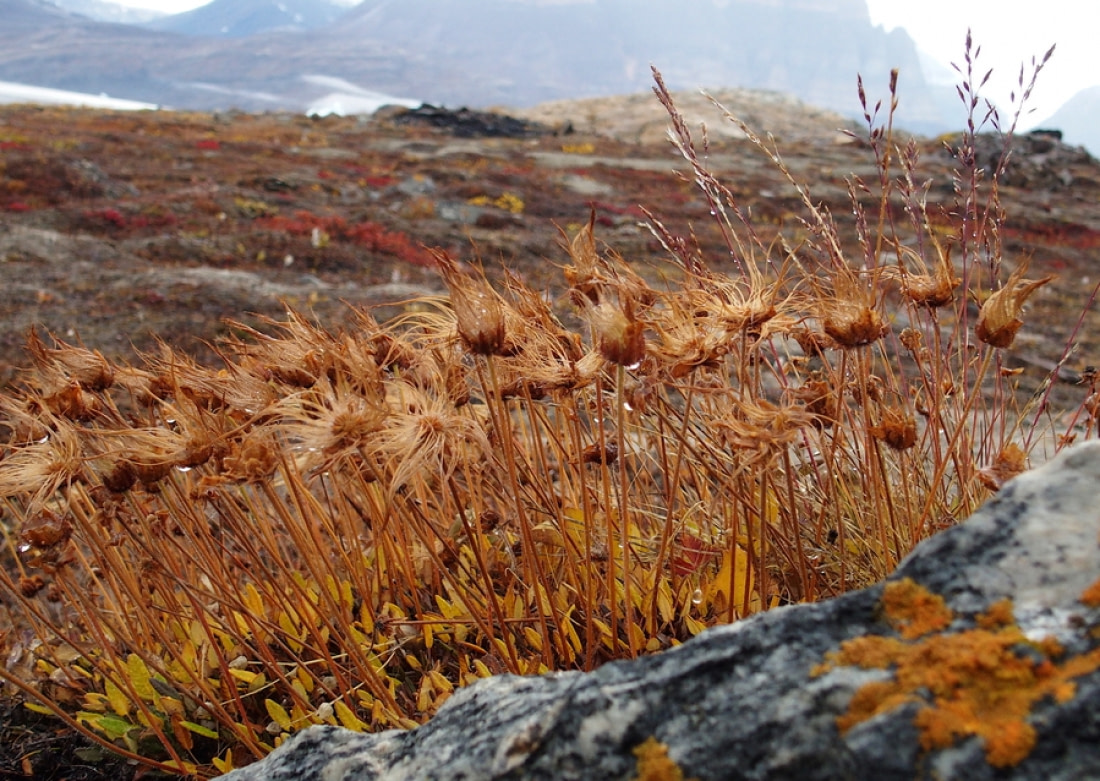 Additionally, nearby Noah Lake is home to great northern divers as well as their young, and the hiking opportunities here are numerous.
5. Antarctic Sound geology and wildlife
Named after the ship Alfred Nathorst used for his Swedish East Greenland Expedition of 1899 and Adolf Nordenskiöld used for his Swedish Antarctic Expedition of 1901 – 03, East Greenland's Antarctic Sound connects Kaiser Franz Joseph Fjord and Kong Oscars Fjord.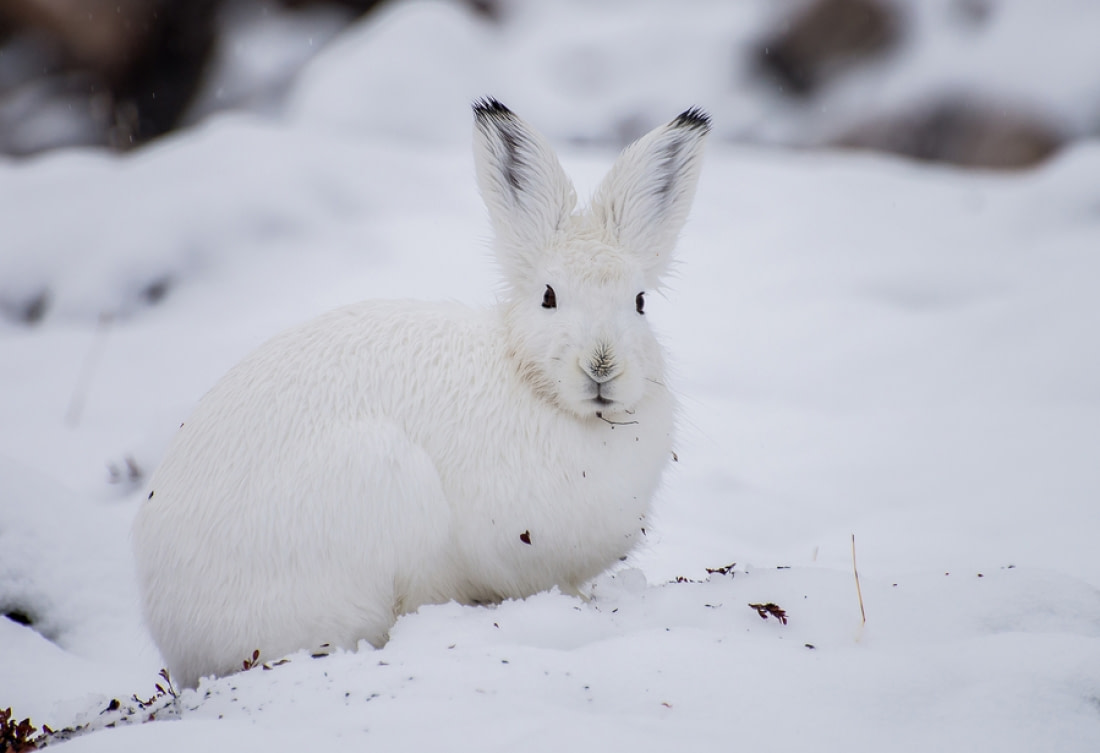 Usually you'll head here around midday, enjoying views of ancient sedimentary rock after landing at the bay of Renbugten in search of musk oxen and Arctic hares.
6. Antarctic Havn musk oxen and flora
You'll likely spend one afternoon of your East Greenland voyage in the expansive valley of Antarctic Havn, where you have the chance to see groups of musk oxen. And as we often visit this area in autumn, the sparse vegetation is likely to be a flaming golden-red.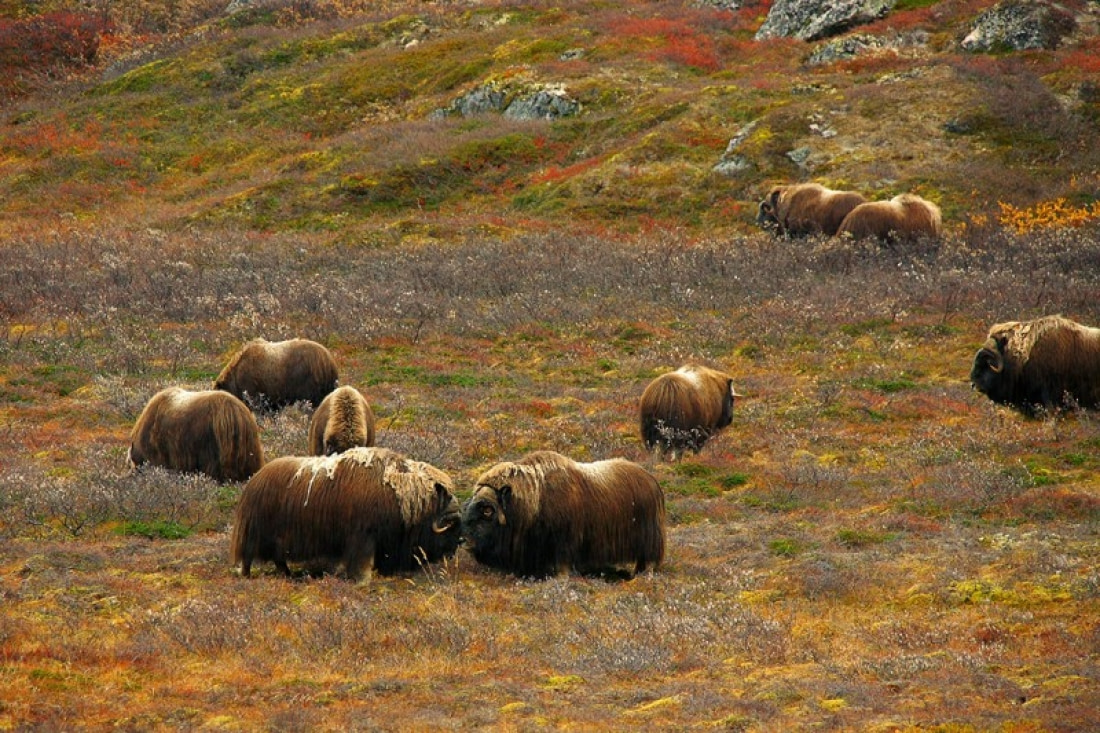 7. Scoresby Sund, Earth's largest fjord system (and aurora-viewing spot)
What else can we say about Scoresby Sund, also called Scoresbysund, other than it's the largest fjord system in the world, one of the best places to see the northern lights (aurora borealis), and absolutely overflowing with jaw-dropping Arctic vistas?
In Scoresby Sund you might enjoy a Zodiac cruise past one of the area's glacier fronts, along with a visit to the basalt columns and ice formations of Vikingebugt.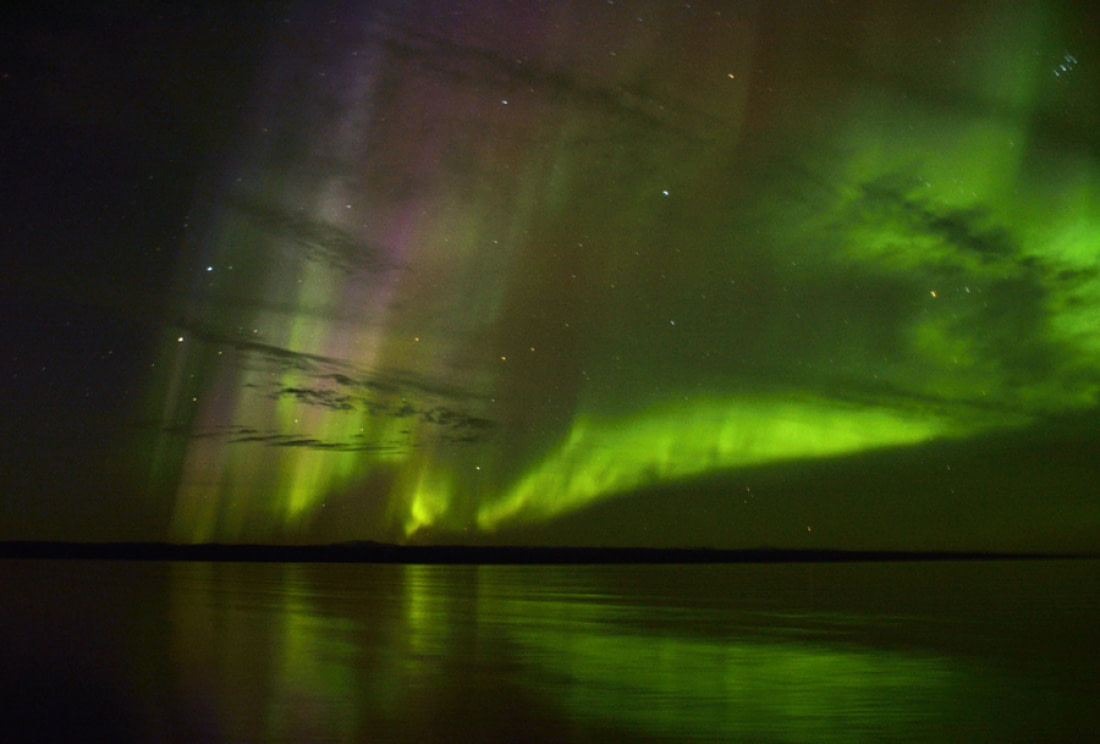 You can also sail along the glaciated Volquart Boons Kyst range, where layers of sometimes eight-km-thick (five miles) flood basalt that erupted in the Paleogene make for surreal, slat-faced slopes marching along the Scoresby Sund shoreline like the walls of Valhalla.
8. Segelsällskapet Fjord
More superb Eleonore Bay geological formations can be viewed at Segelsällskapet Fjord, where Ice Age deposits called tillites sketch mesmerizing patterns in the landscape.
Segelsällskapet's sediments originate in the Vendian, also called the Ediacaran Period, which spanned about 600 – 542 million years ago. Along with its impressive terrain, you also might see musk oxen, rock ptarmigans, and Arctic hares in Segelsällskapet.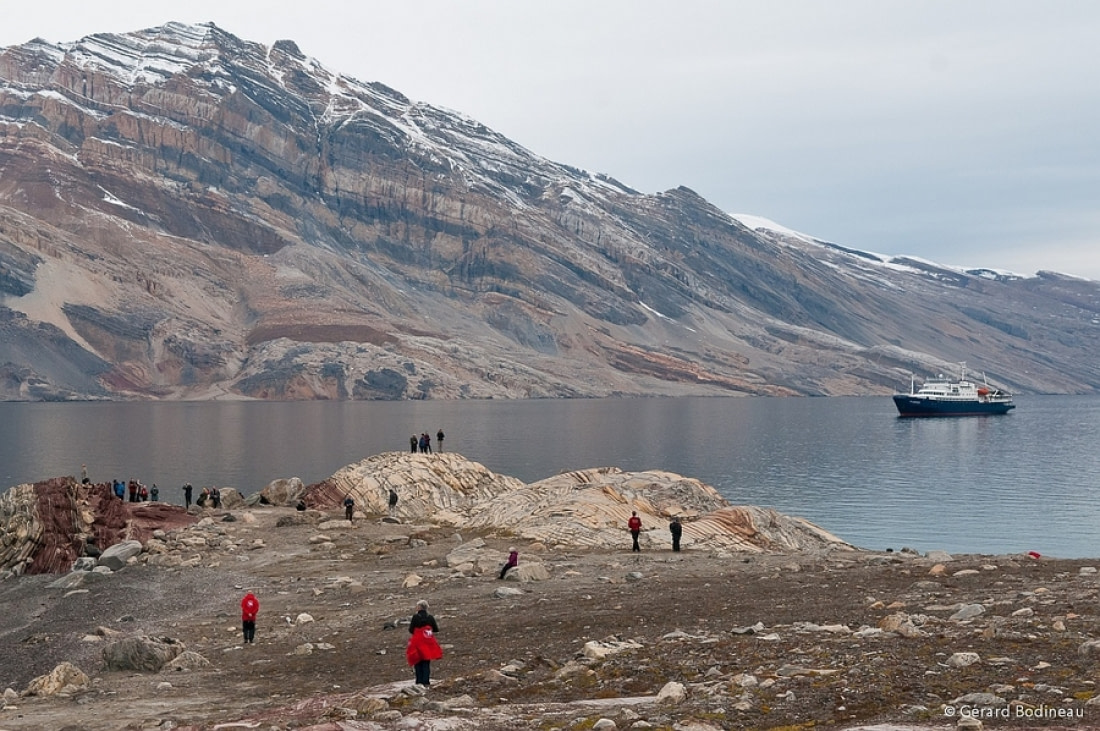 9. Inuit ruins at Danmark Island
On Danmark Island you can visit the remains of an Inuit settlement abandoned roughly 200 years ago, giving you a glimpse into the vast cultural history of East Greenland.
The circular stone tent rings of the settlement indicate summer houses, while the winter houses can be seen closer to a nearby cape. The sites are well preserved, with easy identifiable entrances, bear-proof meat caches, and grave sites.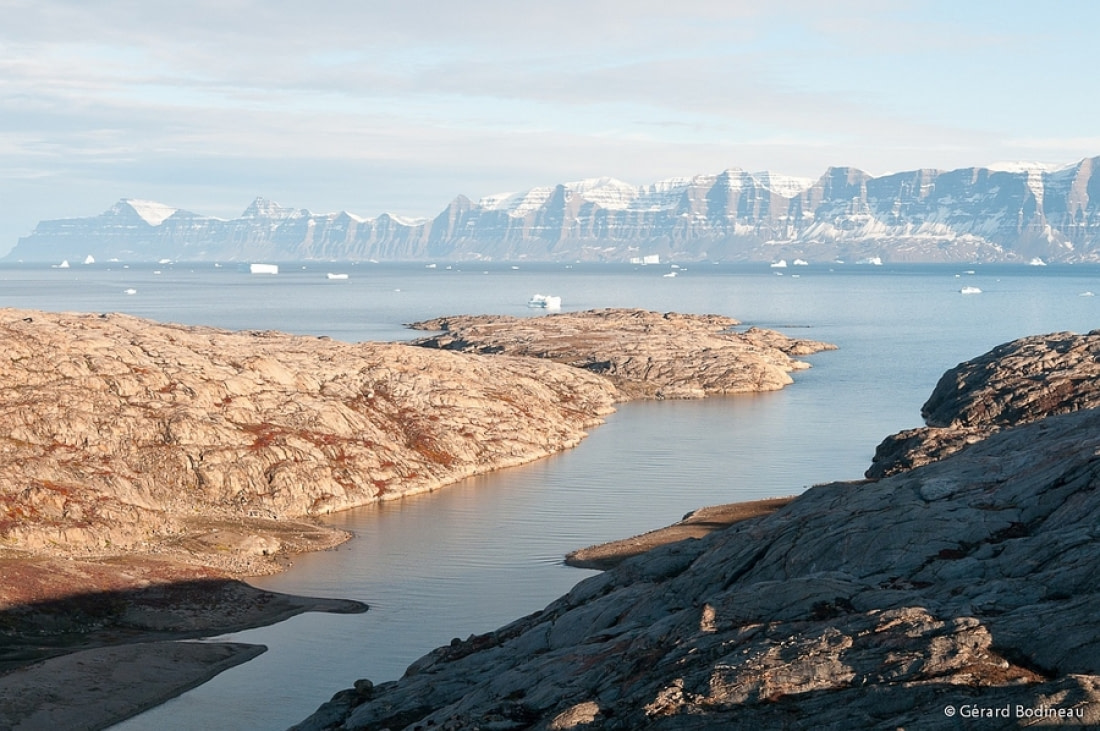 10. The enormous icebergs of Nordvestfjord
After landing near Sydkap, where Arctic hares are often seen, you'll later get a glimpse of the entrance to Nordvestfjord in Scoresby Land.
In this expansive East Greenland fjord, you'll encounter gargantuan icebergs, some of them over 100 meters high (328 feet) and more than one km long (.6 mile). Most of these bergs are grounded, as Nordvestfjord is only about 400 meters deep (1,312 feet).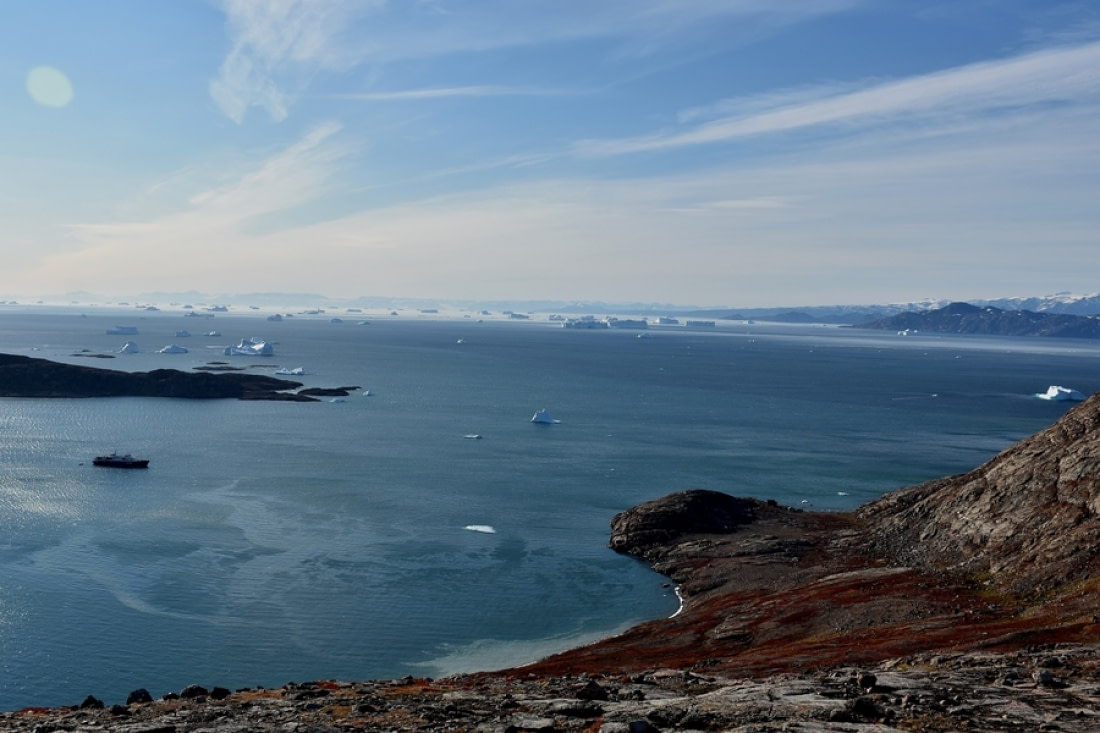 11. Ittoqqortoormiit
After stopping at Liverpool Land, in Hurry Inlet, you'll sail to Ittoqqortoormiit, the largest settlement in Scoresbysund (about five hundred inhabitants).
At the local post office, you can buy stamps for your postcards or just stroll around to see the sled dogs and drying skins of seals and musk oxen. Sailing out of Ittoqqortoormiit, you'll then enjoy the picturesque landscapes of East Greenland's Blosseville Coast.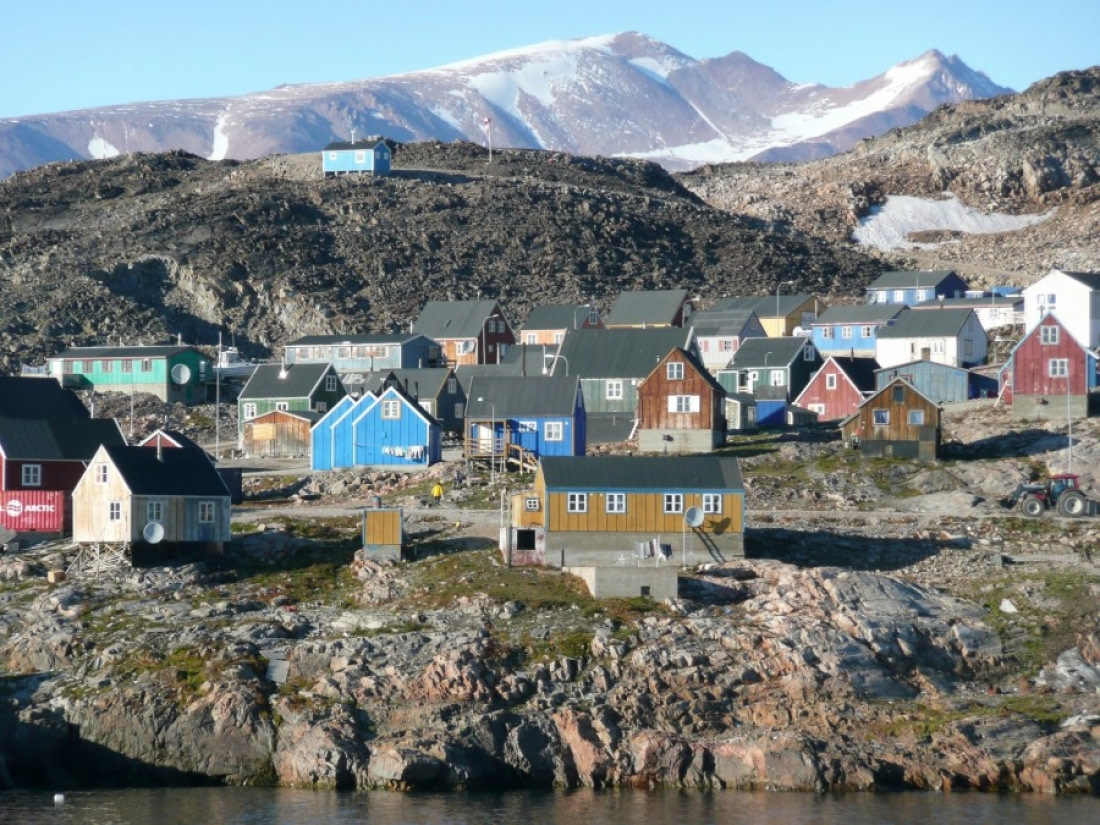 12. Hurry Inlet hikes
Along the south coast of Hurry Inlet's Jameson Land, at a lagoon near Kap Stewart, you can see waders and geese collecting for their autumn migration, along with musk oxen and collared lemmings living on the meager vegetation.
And farther inside Hurry Inlet, you might even take a walk near the head of the fjord as well as one of the rivers that terminate nearby.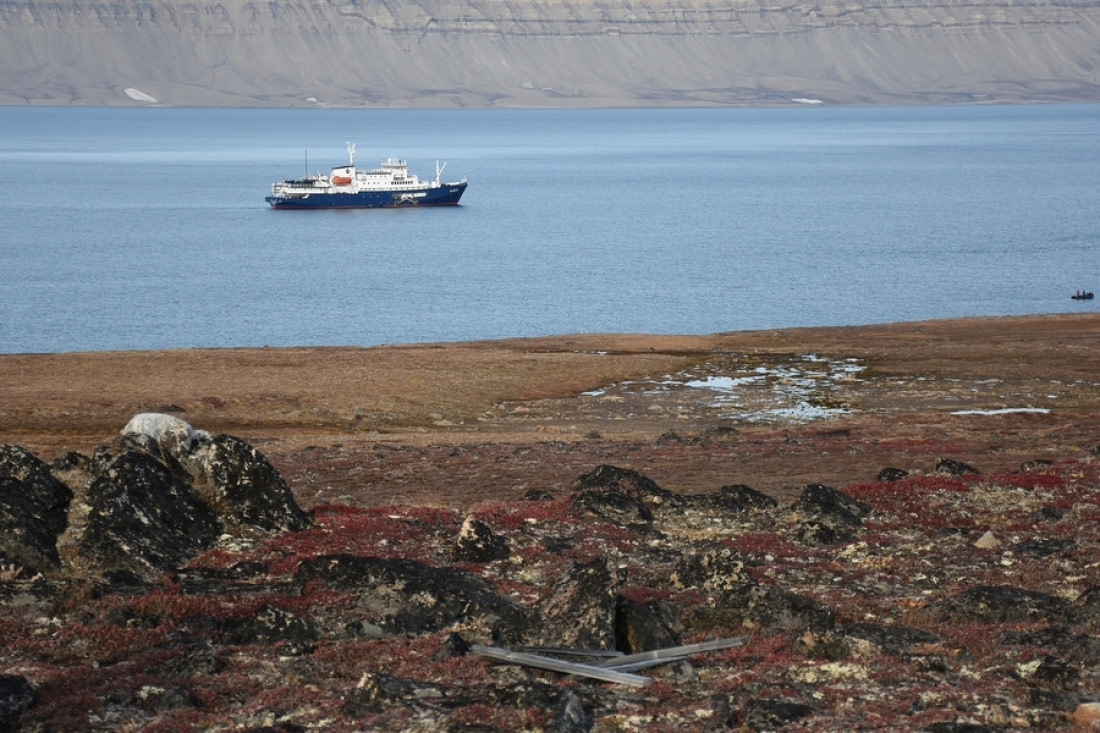 13. J.P. Koch Fjeld Mountain
This remarkable East Greenland spot, located near the Jurassic geological formation of Hareelv, is where scientists found fossils that linked fish and amphibians in the lower Cretaceous period.
Some of our Greenland voyages anchor off Constable Pynt after this site, soon to disembark.
14. Turner Sound polar bears and narwhals
You have your best shot at viewing narwhals and polar bears in the East Greenland waterway of Turner Sound, an easygoing area with no glacier front blocking it.
Turner Sound is also not clogged with ice, as many East Greenland bays can be during the spring and autumn, and we often visit it near the end of our voyages there. This site makes for a fine conclusion to a fantastic East Greenland adventure.