The hares, birds, and geological blossoms of Blomsterbugt
Blomsterbugt, also known as Blomster Bugt or Flowers Bay in Danish, is one of the locations we seek to visit during our voyages of the east Greenland coast.
This deep Arctic destination is known for its Arctic hare population as well as the great northern divers (and their young) that gather around Blomsterbugt's nearby lake.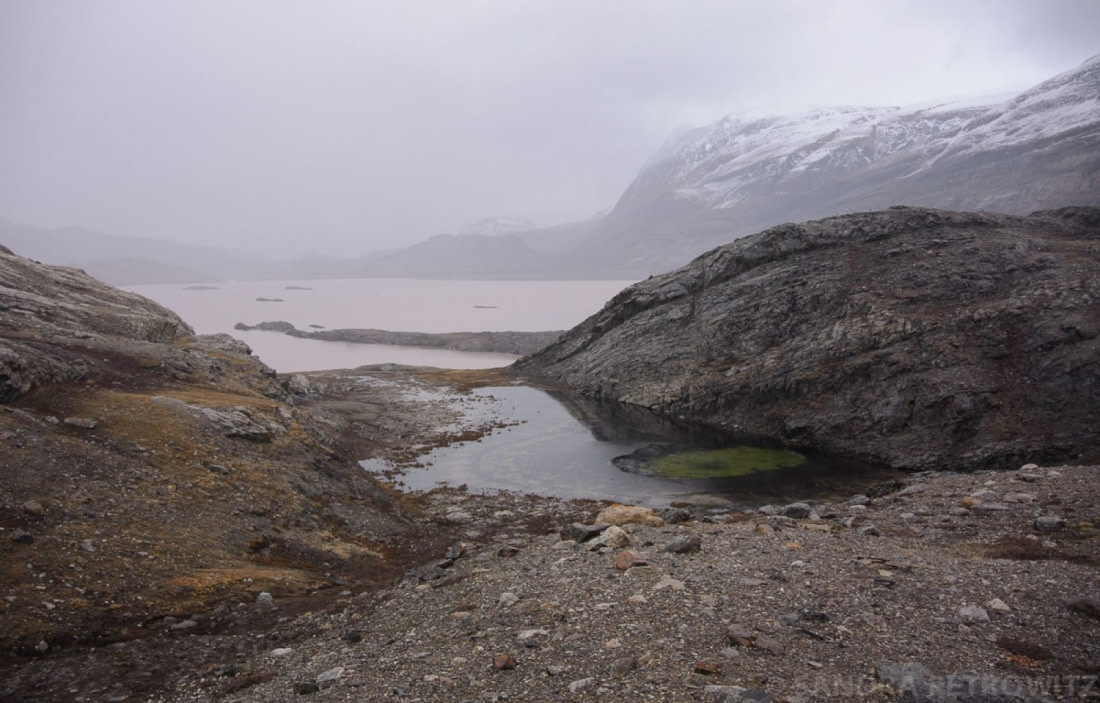 The abundance of geological formations visible inland is also well known.
In fact, many visitors consider the Blomsterbugt plains to be one of the most picturesque areas in all Greenland, combining startling blues, glowing golds, blazing reds, and verdant mossy greens.