Greenland's scenic Sydkap
Sydkap is a ruggedly beautiful landing area in Greenland's impressive Scoresby Sund fjord system. As we walk along the relatively low-laying terrain here, you can see the grounded icebergs of Hall Bredning. We may even stop the ship there so you can get some sense of scale, comparing the size of these icy giants against our vessel.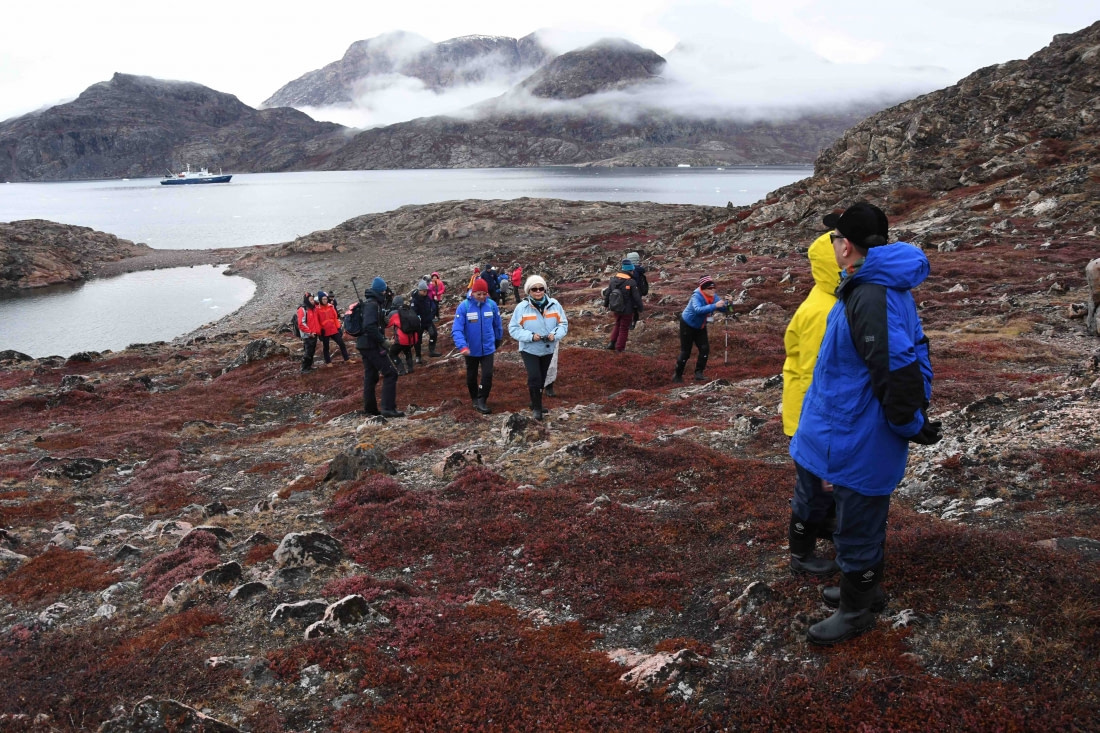 Picture by Baldur Thorvaldsson
Sydkap hikes, animal life, and Thule remains
A range of hiking options is available at Sydkap that will acquaint you with the natural wonders of this Arctic area. During these walks, there's a good chance you will see Arctic hares and Arctic foxes. And near the landing site, our guides will show you the fascinating remains of an ancient Thule settlement.
Main image by Sandra Petrowitz