PLEASE NOTE: We no longer offer expedition cruises in Northern Norway. Please see our numerous other voyages that operate in the Arctic and Antarctica.
Exploring the Arctic by boot and snowshoe
The emphasis of our voyages is always getting you off the ship and into the action as often as possible. Although we travel from site to site on ice-strengthened vessels, our expeditions are specifically designed to give you the maximum firsthand experience of the polar regions and their exotic wildlife.
And it's hard to get a closer firsthand experience than on foot.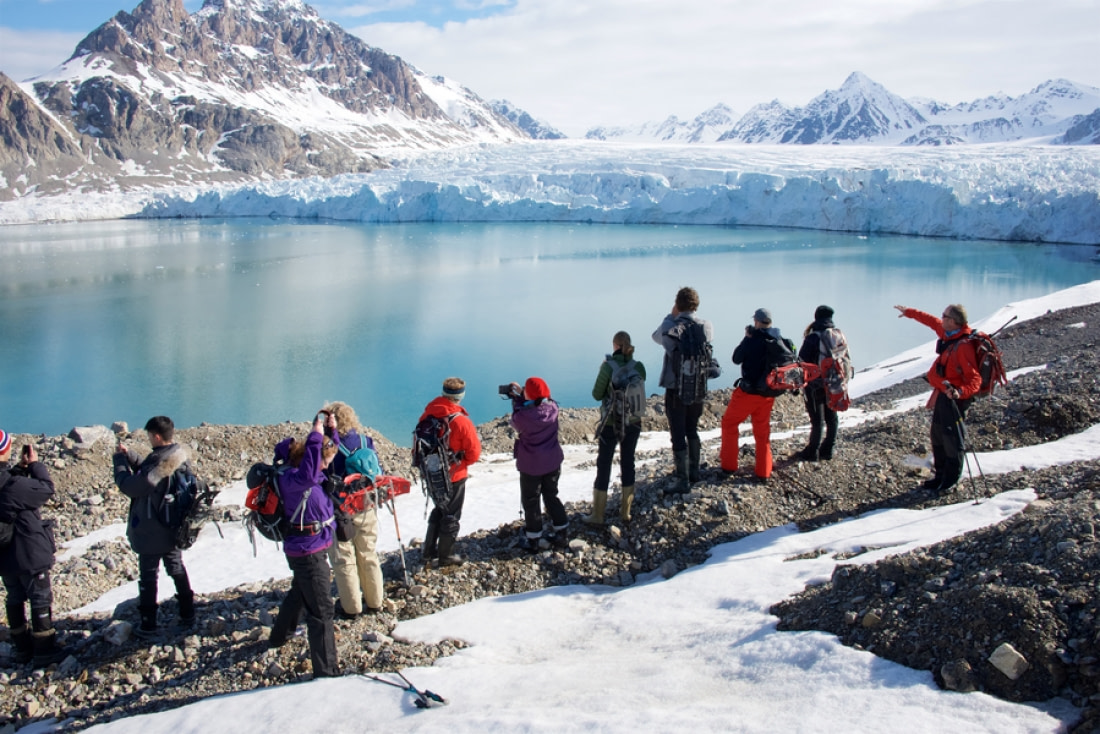 Photo by Roderick van Hasselt
Hiking and snowshoeing are among our most popular Arctic cruise activities, exciting and invigorating outings that fully immerse you in the incomparable Arctic environment.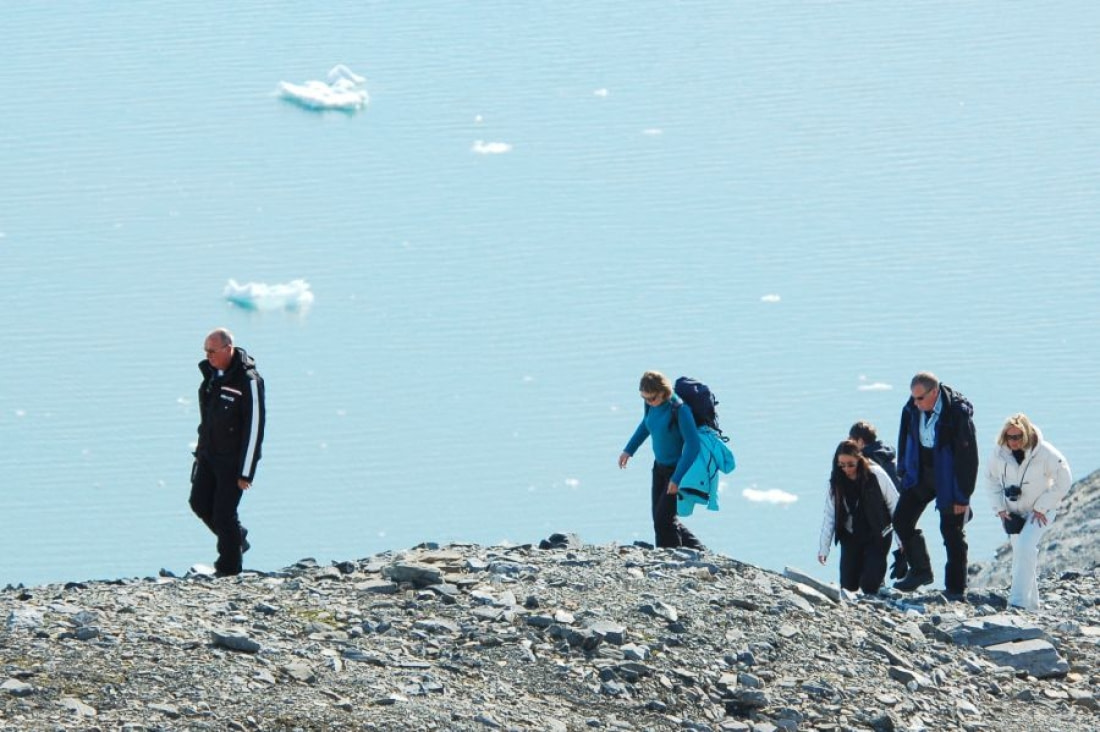 Photo by Elke Lindner
But while we've posted a blog on snowshoeing and even an interview with one of our hiking guides, this is our first entry exclusively covering hiking and snowshoeing in the Arctic – a location that, incidentally, tends to beat out Antarctica in terms of walking options.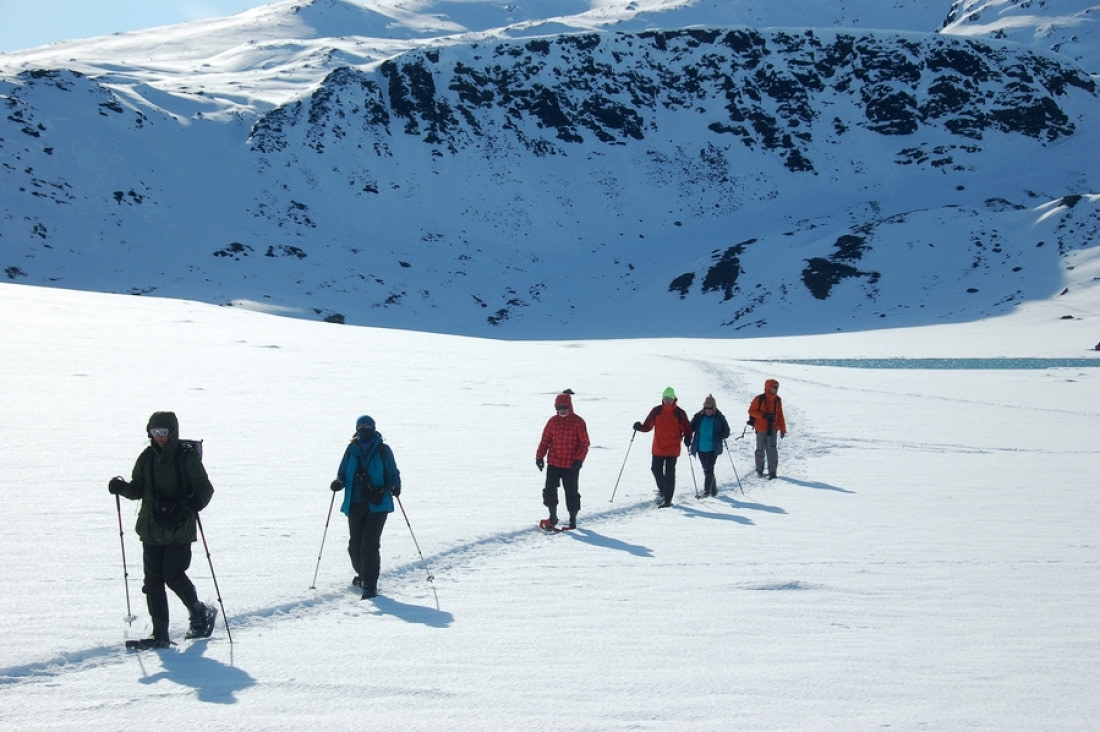 Photo by Philipp Schaudy
Here's why…
Greenland
It may seem odd that the great island of Greenland actually comprises the least of our Arctic hiking and snowshoeing program, but such is the case.
Not that the hikes you'll make during a Greenland trip will be any less than extraordinary, because most of them will take place around the jaw-dropping scenery of Scoresby Sund, Earth's largest fjord system – and one of the best places on the planet to see the northern lights, among other things.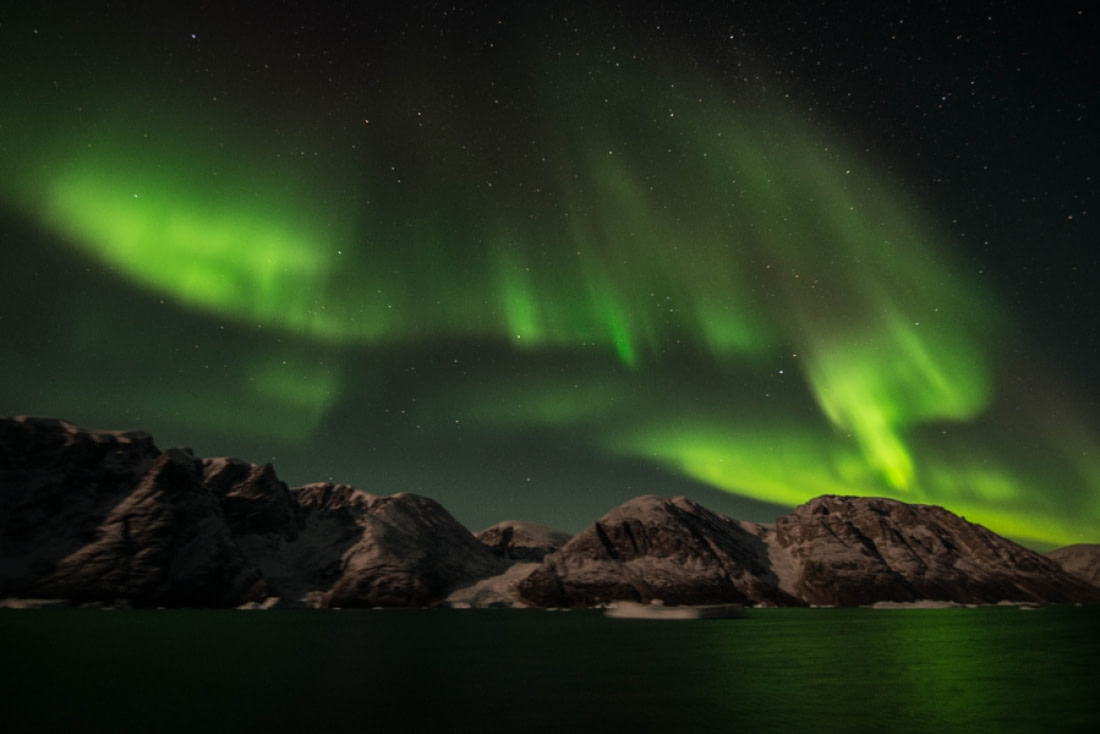 Photo by Dr. Lothar Kurtze
After a visit to the basalt columns and ice formations of Vikingebugt, our Greenland plan is to hike around Danmark Island, where you can find the remains of an Inuit settlement abandoned around 200 years ago. The sites here are very well preserved, with easy identifiable entrances, bear-proof meat caches, and even grave sites.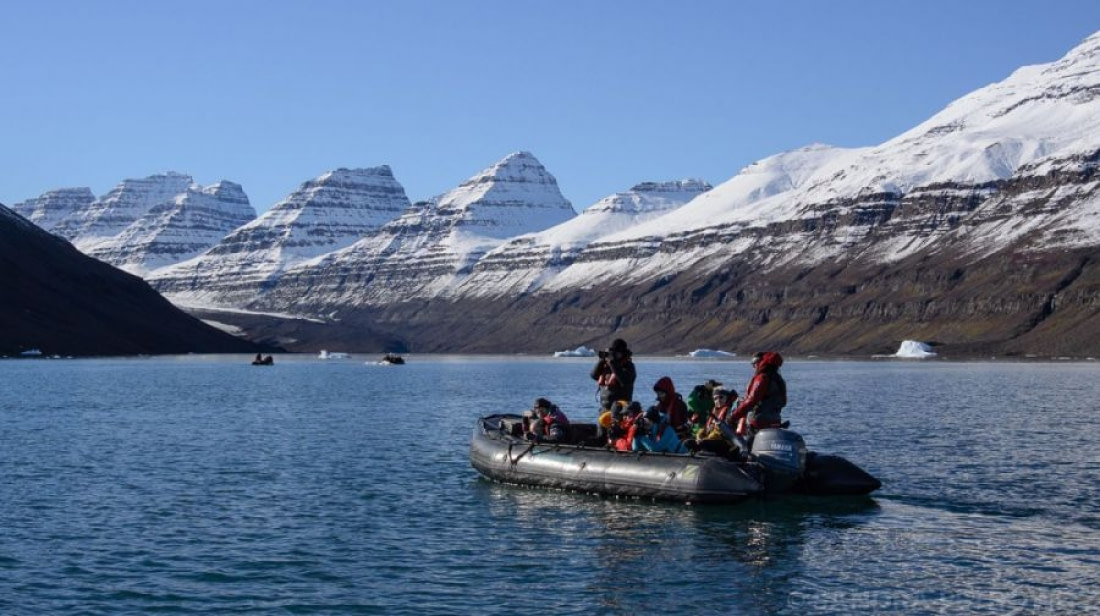 Photo by Sandra Petrowitz
Other fantastic Greenland hikes take place around Sydkap, with fine views of Hall Bredning and a good shot of seeing Arctic hares. You might also make a tundra landing at Liverpool Land, in Hurry Inlet, with more picturesque Arctic hikes ahead of you.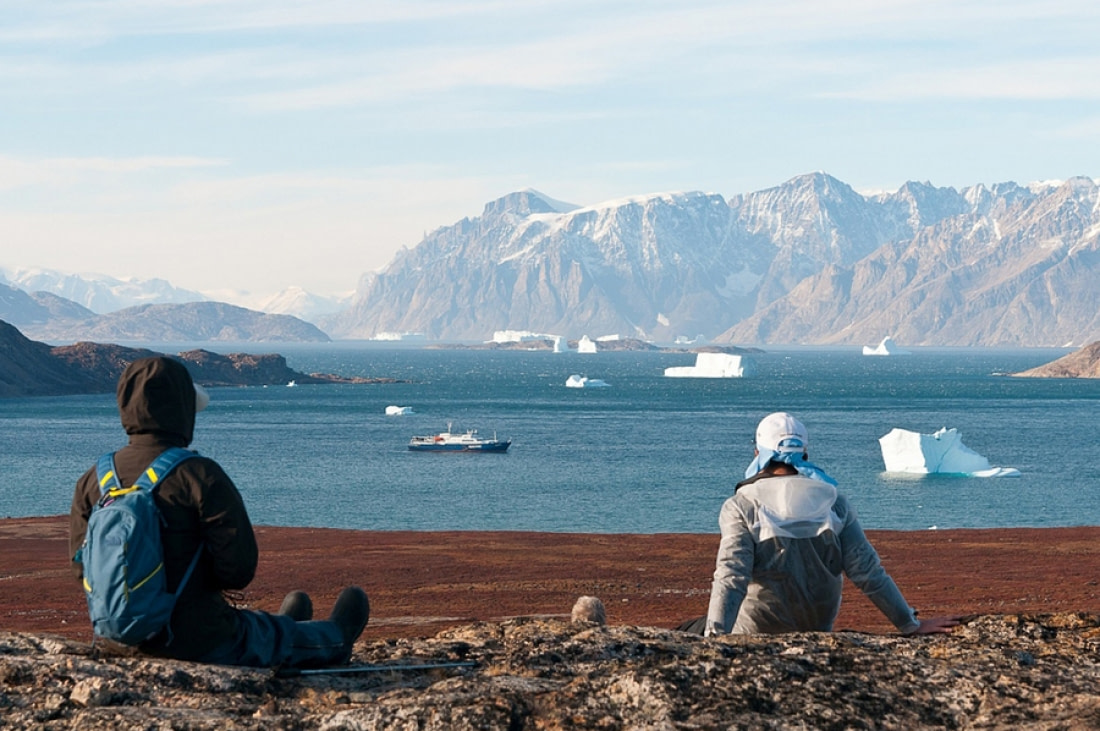 Photo by Gérard Bodineau
Musk oxen, Arctic hares, and seabirds like Arctic terns are the animals we most often encounter in Greenland.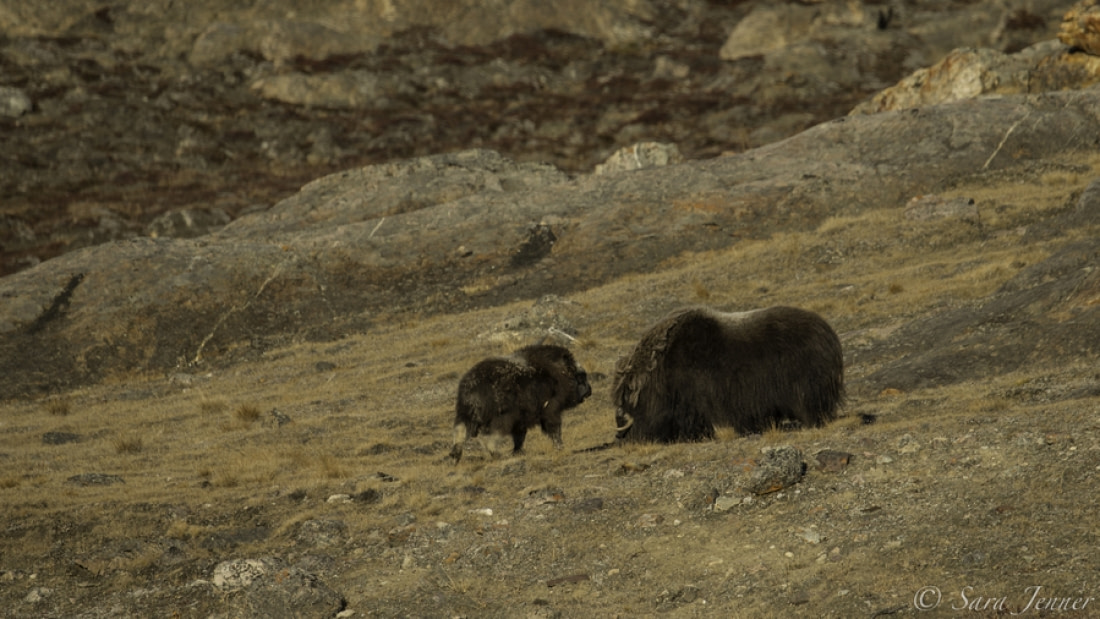 Photo by Sara Jenner
Northern Norway
If North Norway doesn't beat out Svalbard (Spitsbergen) with its stunning array of hiking options, it certainly gives these Arctic islands a run for their money.
The Northern Norwegian coastline is renowned for its beauty, a forested terrain contoured with rugged mountains and vast fjords. The area was twice voted the best travel destination in the world by National Geographic. In the far north, about 500 km (310 miles) northeast of the Arctic Circle, the Lyngen and Kvaenangen fjords offer a wealth of wonderful hiking spots.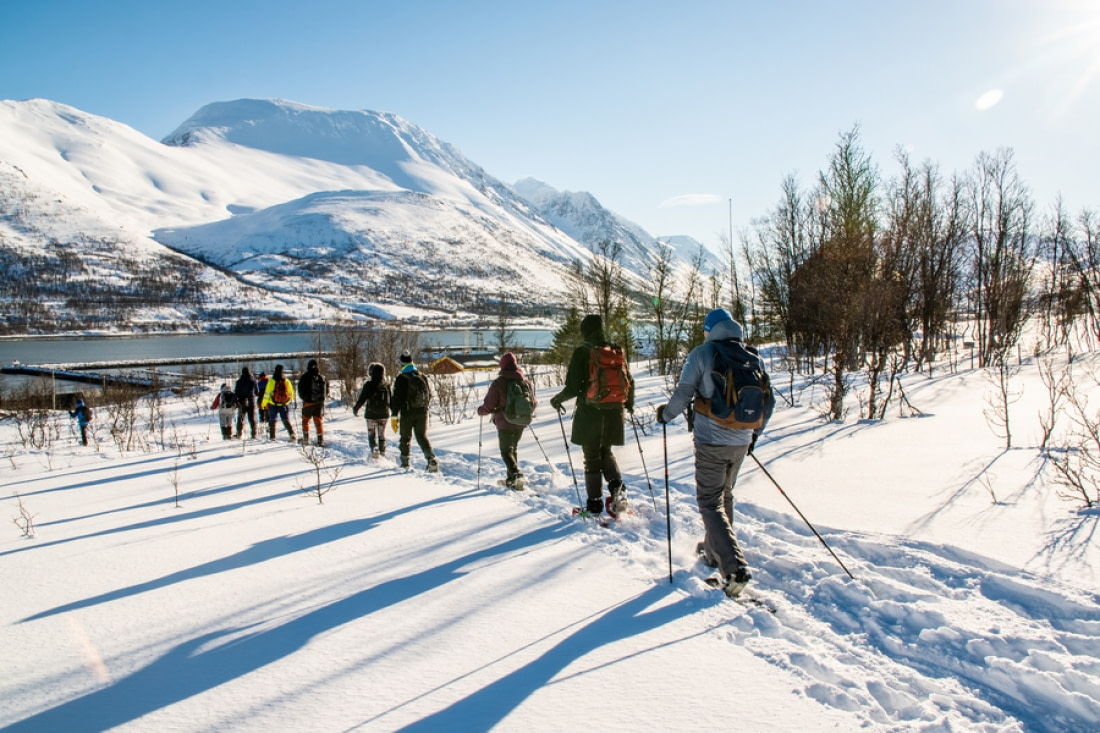 Photo by Jurriaan Hodzelmans
One such spot is Hamnnes, on the island of Uløya, an ancient trade and fishing area dating back to the 17th century, with typical wooden warehouses where residents store dried cod (and still sell it today). Here we get in some splendid hikes, often on snowshoes.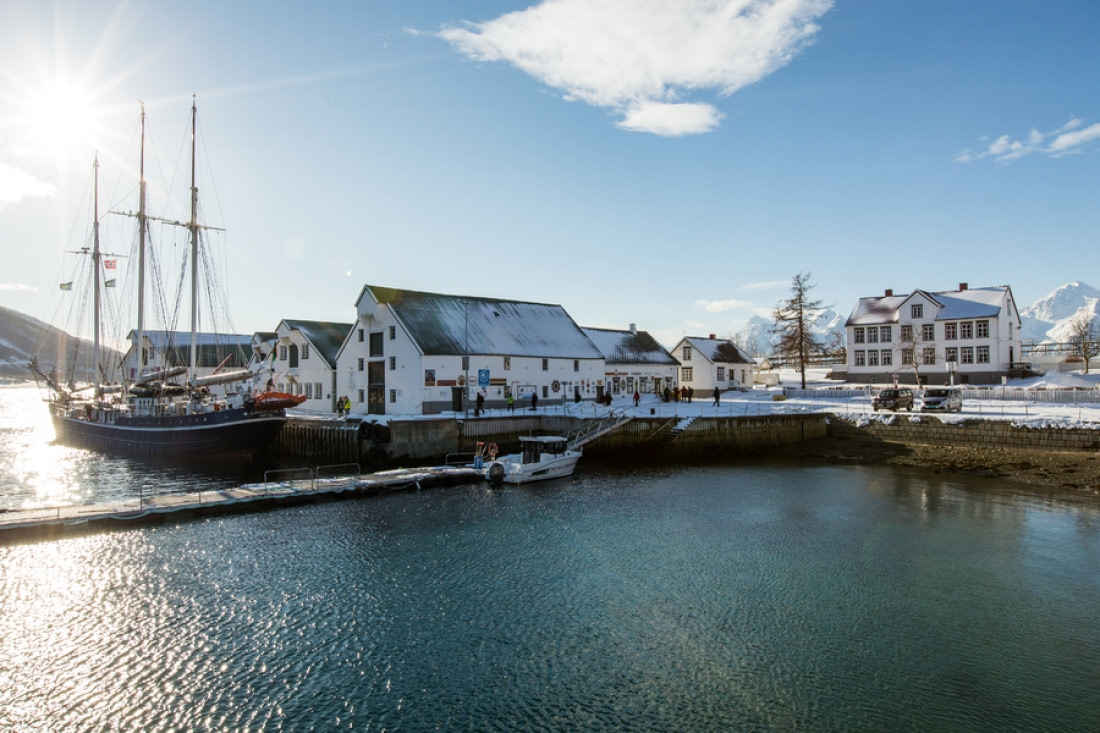 Photo by Jurriaan Hodzelmans
After sailing through Kvaenangen Fjord and spending the night in one of the scenic fishing villages nearby, such as Skjervøy, Seglvik, Reinfjord, or Burfjord, you can enjoy more great hikes on the Island of Spildra. You might even climb the 240-meter-high (788 feet) Staurhammaren, with expansive views over the fjord.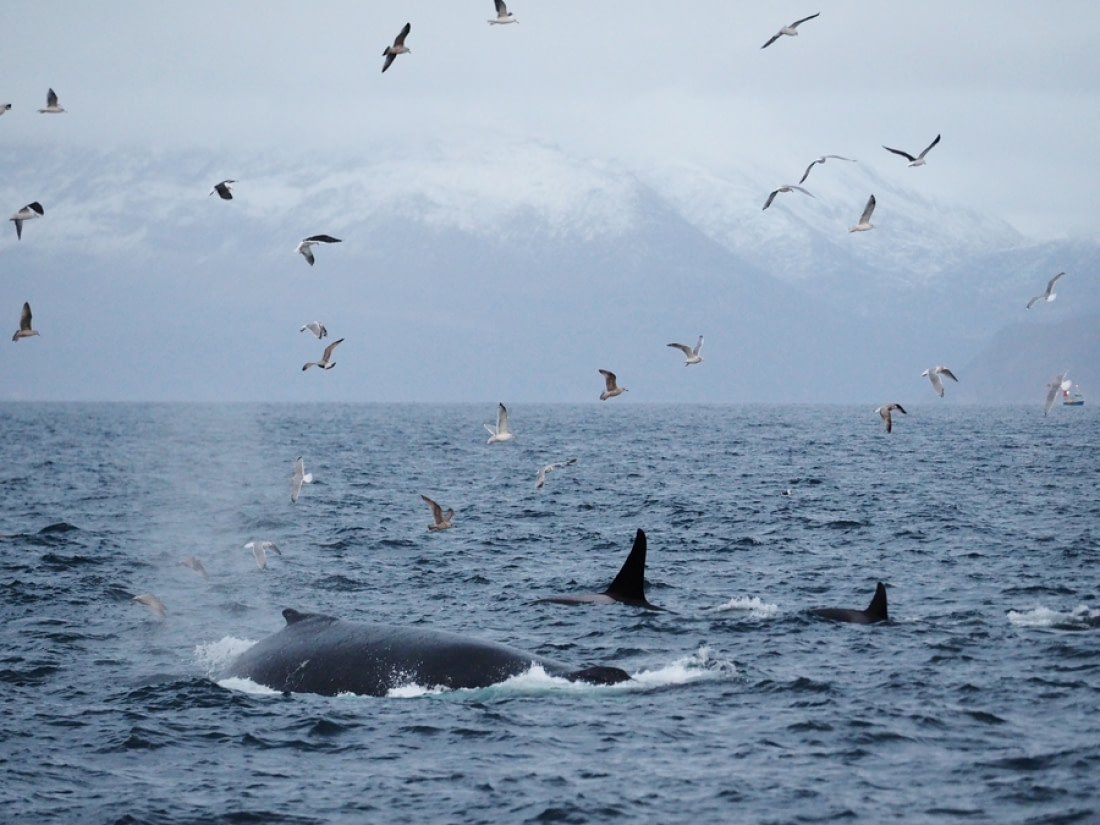 Photo by Christian Engelke
Burfjord is another cool hiking spot, just 50 km (31 miles) from the northerly town of Alta. And during the evenings and nights, there are opportunities to see auroras before we move on to our hikes (usually with snowshoes) on the 315-meter-high (1,033 feet) Småvasshaugen.
White-tailed eagles, one of the largest birds of prey in Europe, and fish otters are species we often see during our North Norway cruises. There are also kayaking and ski mountaineering options in this Arctic area, as well as in Spitsbergen.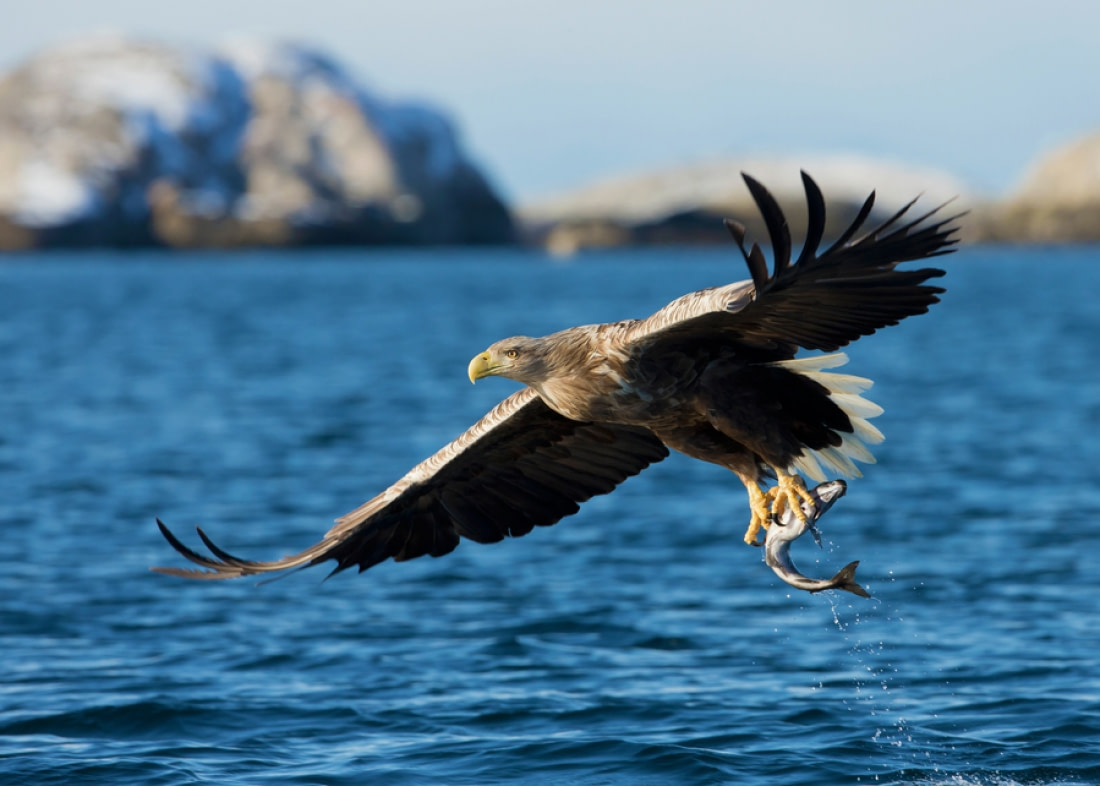 Photo by Giedriius
Svalbard / Spitsbergen
We're not necessarily saving the best for last by placing Spitsbergen at the end of this list, but we're not necessarily not doing that either.
Because as we mentioned, some of the most extensive Arctic hiking and snowshoeing takes place either in Northern Norway or Svalbard. There's no way to accurately compare them, as each location offers different things, and the same can be said of Greenland. But for a truly epic range of shoreline, inland, and mountainside hikes, Spitsbergen has you covered.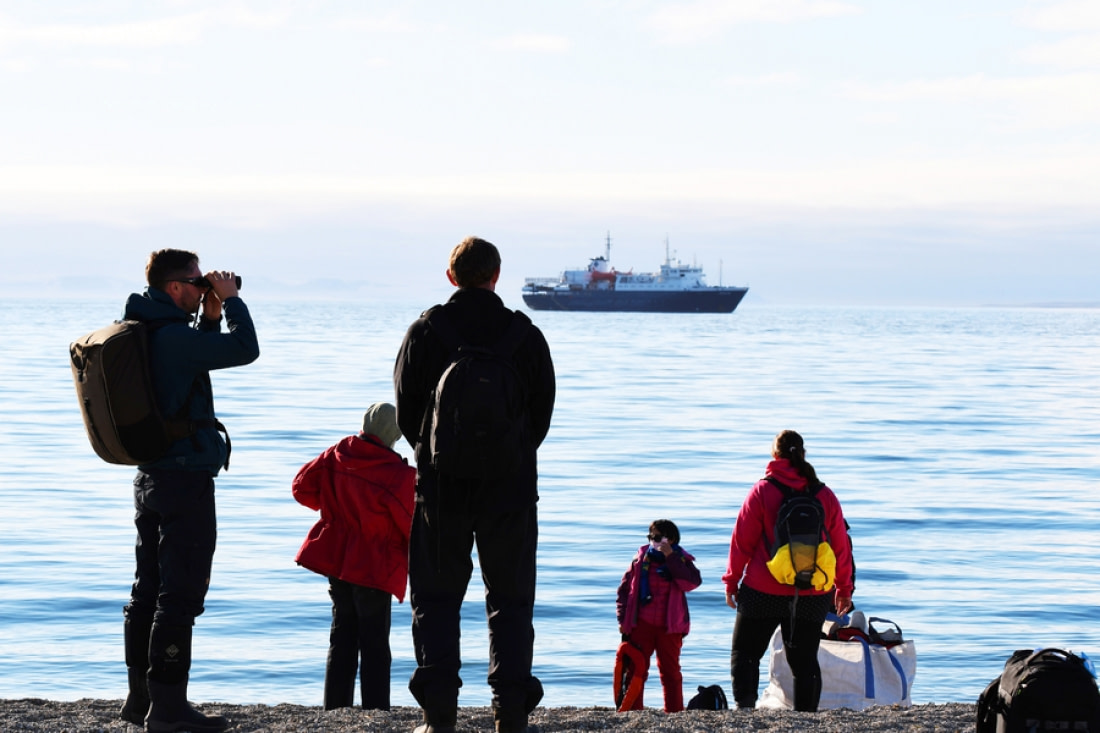 Photo by Geert Kroes
Take for example the bay of Trygghamna, where you walk to Alkhornet, a famous Arctic seabird cliff. Below this large cliff lies a common place to spot Arctic foxes, and you may also see reindeer grazing on the lush vegetation, if there's not too much snow.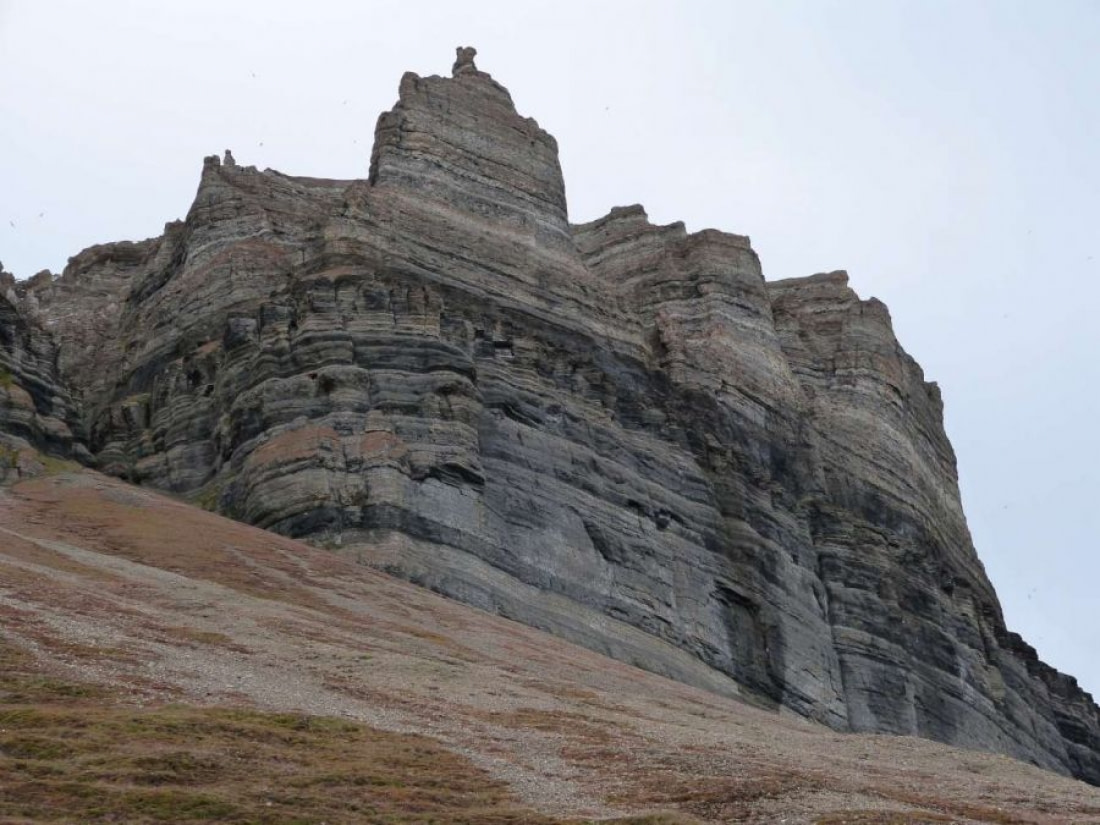 Photo by Victoria Salem
Or consider Kongsfjorden and Krossfjorden. The landscapes here offer rich opportunities for snowshoeing and visiting places of historic interest: Ny London, where you can see the remains of early 20th-century marble mining, and Ny Alesund, the northernmost community in the world. (There are also research stations and the famous anchor mast of the dirigible Norge, which took the first flight across the North Pole to Nome, Alaska in 1926.)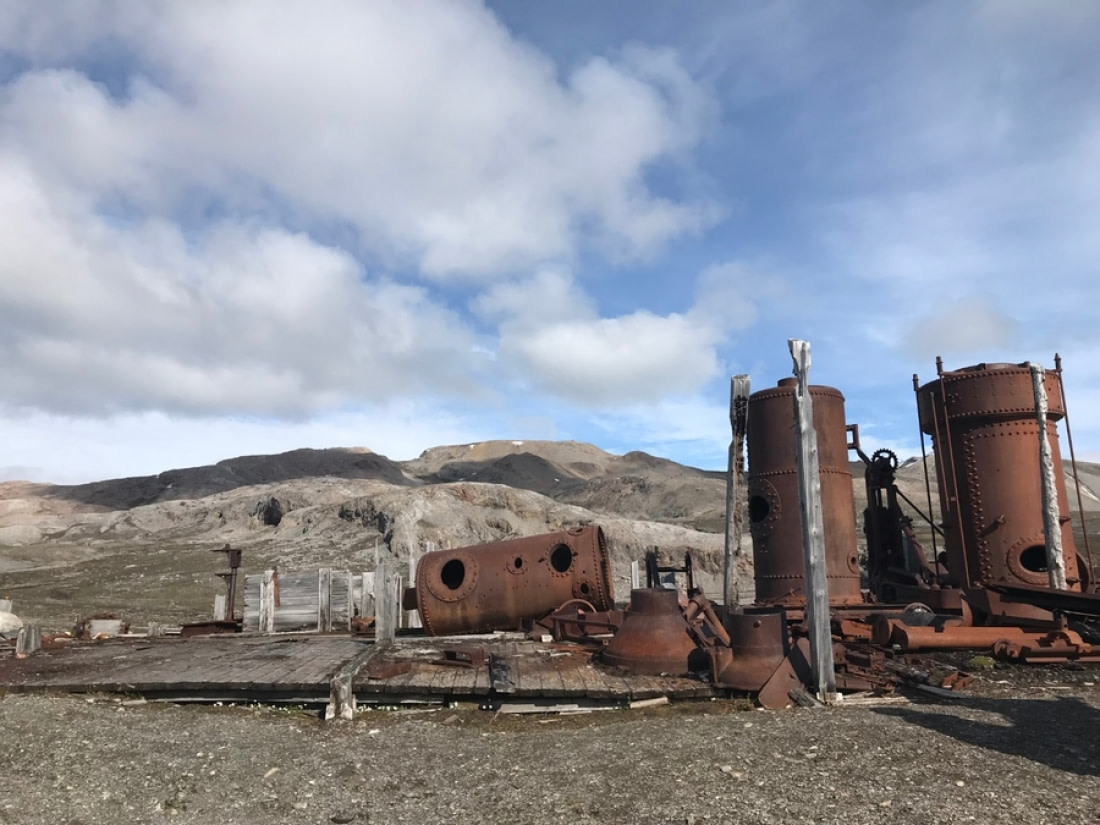 Photo by Cheng Tat Seah
Ymerbukta is another eye-popper, a mountainous area where you may hike across an expansive tundra with its own avifauna, depending on when spring arrives. You can also see extensive geological formations along the coast here.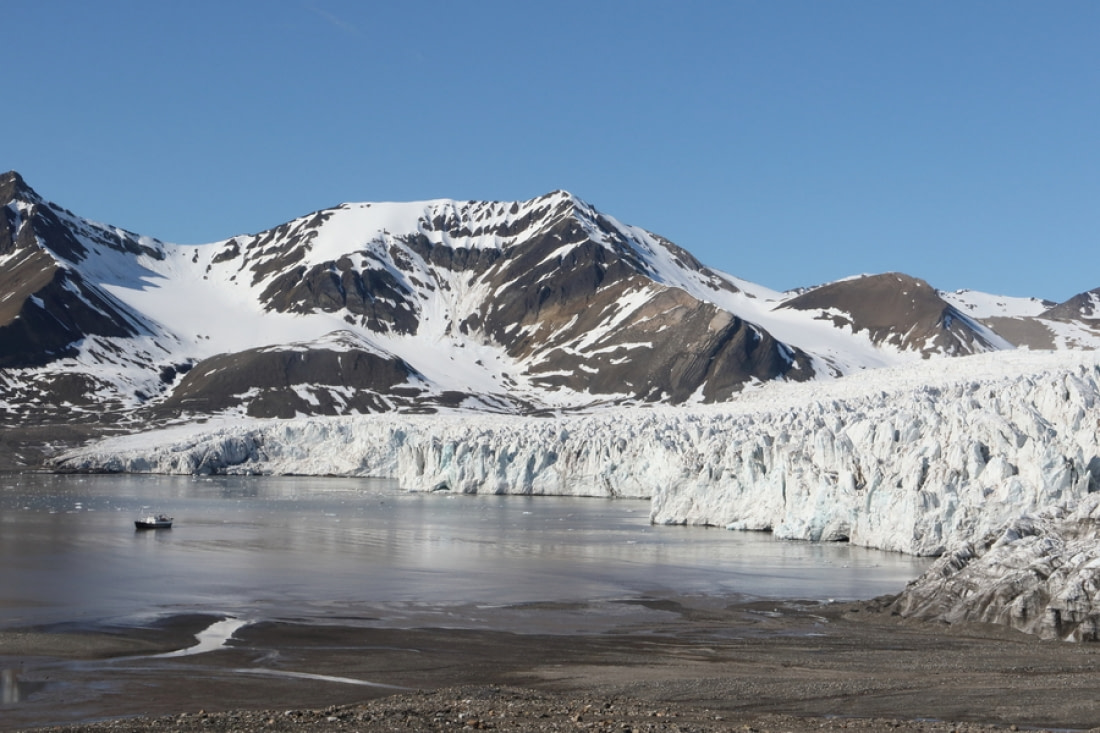 Photo by Roly Pitts
And farther northeast, near Ekmanfjorden, you have the chance for another one-of-a-kind hike. Common to this area are numerous glaciers that terminate near or in the sea. Then there's Gipsvika, where you can go on shore near Templet, a mountainous location of eroded sedimentary rock from the Upper Carboniferous period – around 290 million years ago.
Moving on to the east side of Hinlopen Strait, you may attempt another landing where reindeer, pink-footed geese, and walruses are likely sights. And at nearby Torrelneset you might visit the polar desert of Nordaustlandet next to the world's third-largest ice cap, possibly encountering walruses on a coastline hike over the area's rugged raised beaches.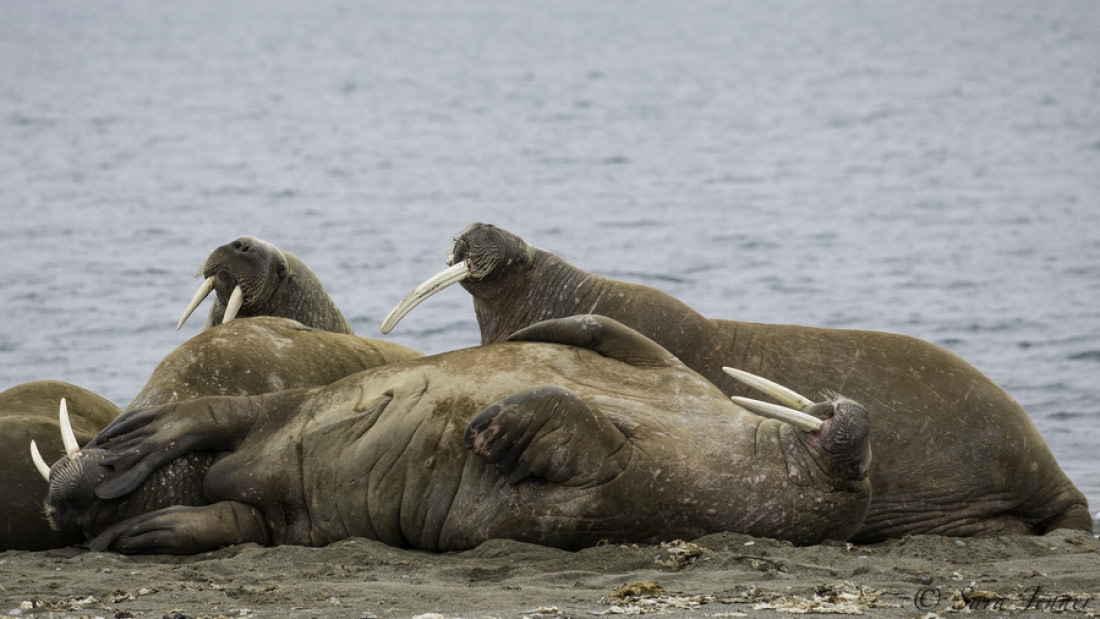 Photo by Sara Jenner
Sometimes we can also land at Freemansundet, though polar bears sometimes make this impossible, so other potential stops on Barentsøya include Sundneset (for an old trapper's hut), Kapp Waldburg (for its kittiwake colony), and Rindedalen (for a hike across the tundra).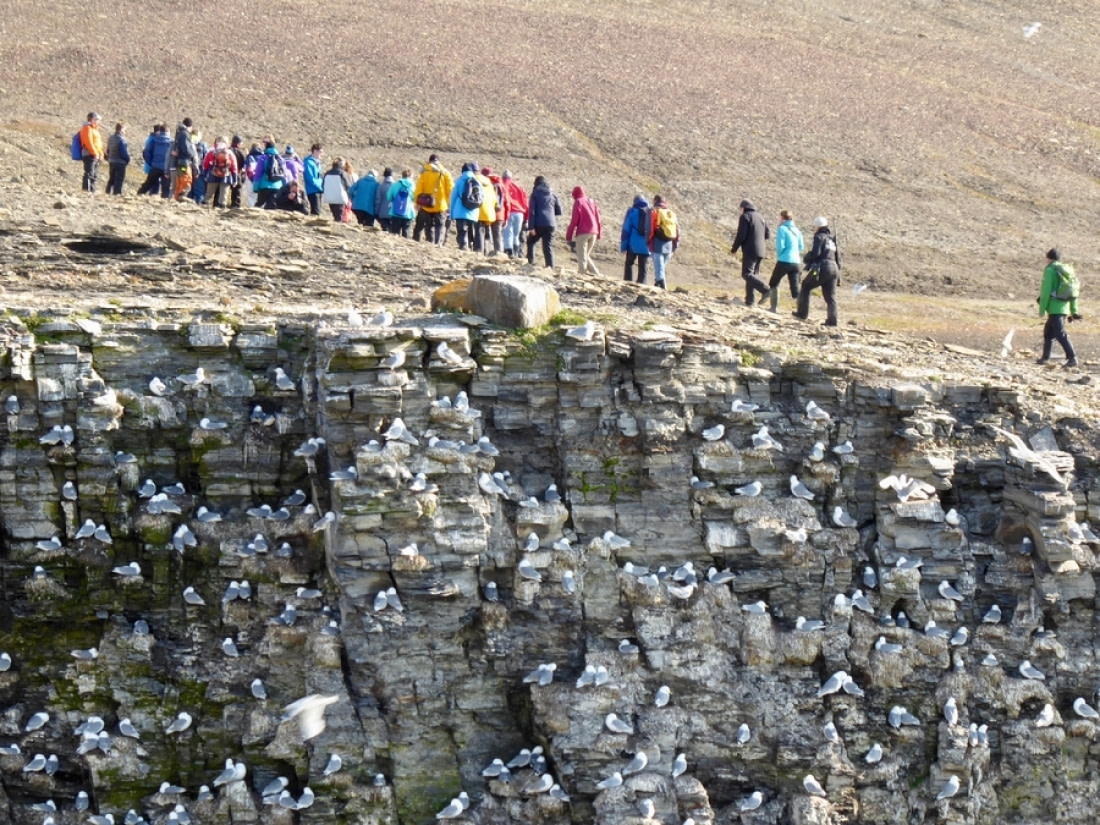 Photographer unknown
You might additionally cruise south to Diskobukta, though Kapp Lee is more likely your destination. Here there's a walrus haul-out, Pomor ruins, and the chance for even more hikes along Edgeøya.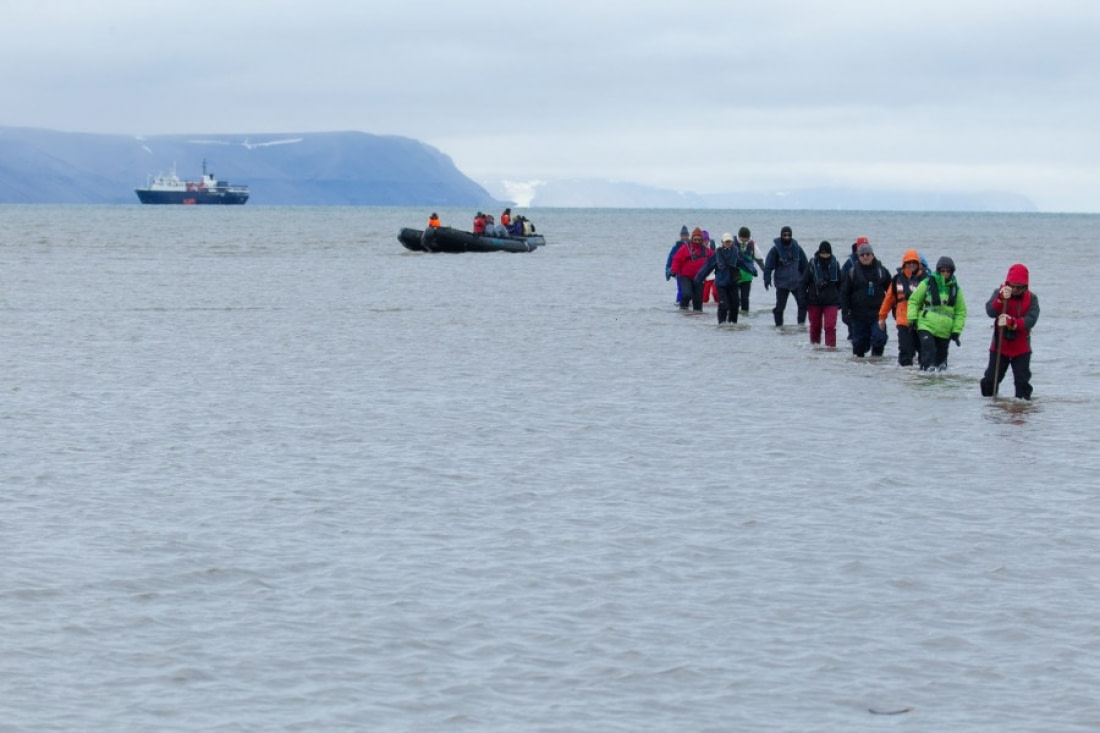 Photo by Arjen Drost
So as you see, the hikes in Svalbard are nearly inexhaustible. And the wildlife is similarly abundant, ranging from polar bears to walruses, Arctic foxes to reindeer, and a spectrum of seabirds that include puffins, kittiwakes, guillemots, auks, and so much more.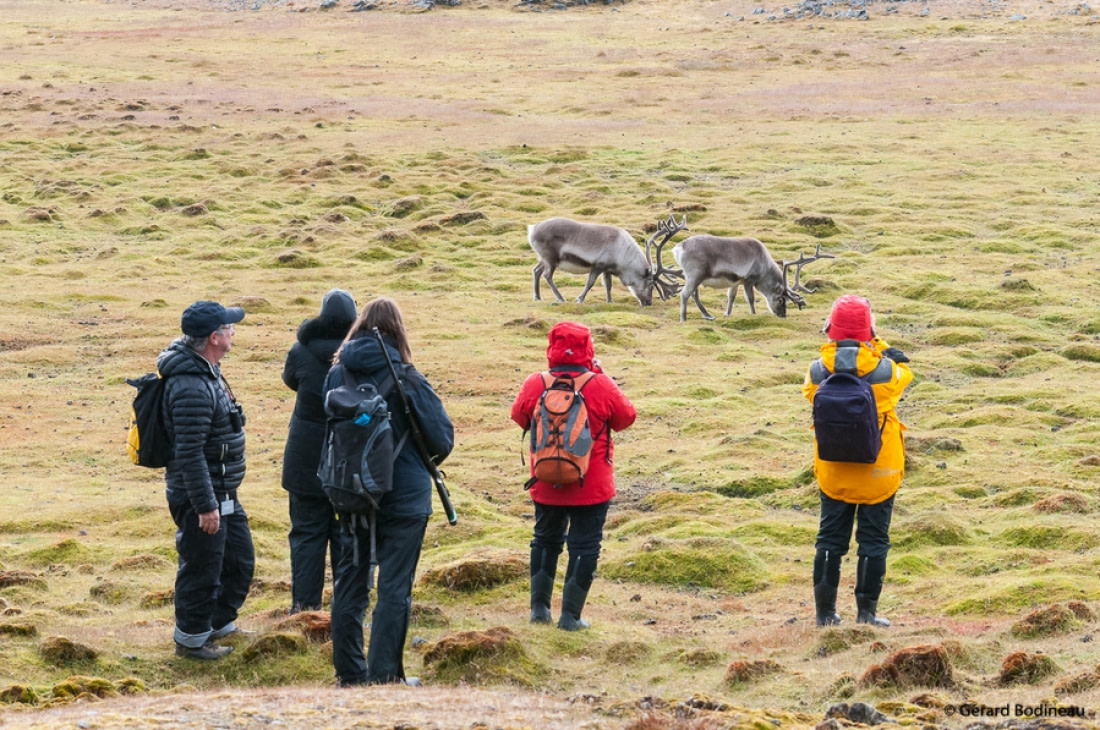 Photo by Gérard Bodineau
A brief word on how our hiking and snowshoeing trips work
We usually divide our Arctic hike and snowshoe activities into three levels of rigor, beginning with relatively easy outings and progressing up to longer and more arduous ones.
Hikes last somewhere between two and six hours, so you'll need to be relatively fit and healthy to participate no matter which option you choose. Also, there are no paths where we hike and snowshoe in the Arctic, so you may cross over occasional streams and a good deal of rocky, uneven terrain.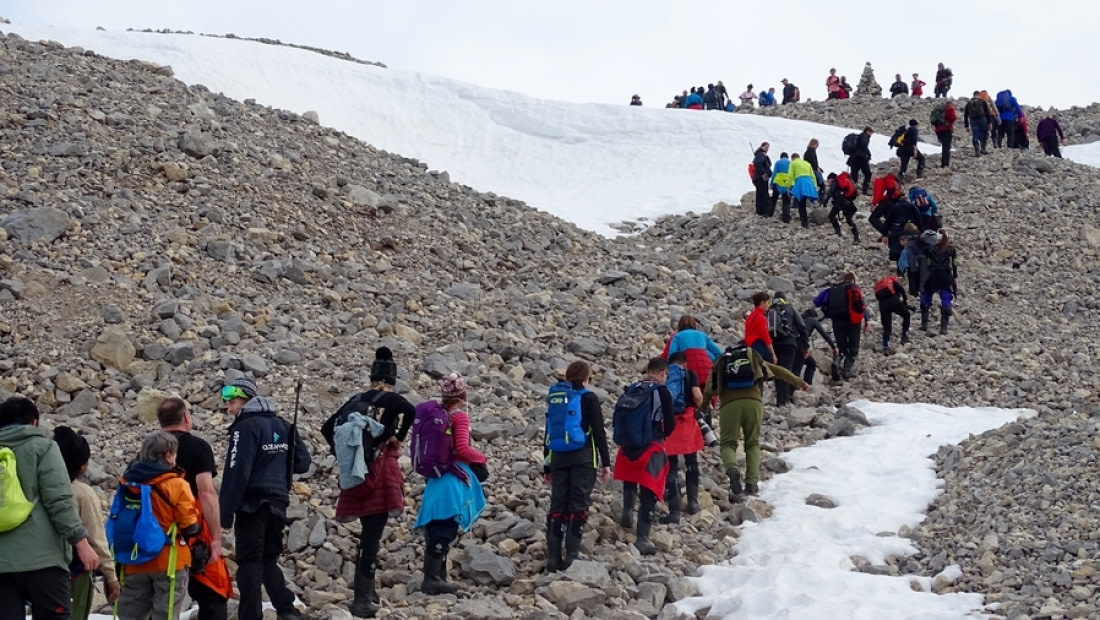 Photo by Meike Sjoer
It's important to dress in layers if you're planning to take part in these activities, as you are likely to start out the walk far cooler than you end up.
For more detailed information, check out the highlight pages of our snowshoeing and hiking activity. Naturally, these details share a lot in common except for the footwear.
From these highlight pages you can also peruse some of our Arctic cruises (and Antarctic cruises, for that matter) that include hiking and snowshoeing. These activities are perfect for exploring the incomparable, otherworldly environment that is the Arctic.
And if you're new to snowshoeing or curious about how our snowshoes work, don't miss the video below in which one of our expedition guides demonstrates the process of putting on and adjusting snowshoes.
Title photo by Philipp Schaudy