Name: Pink-footed Goose (Anser brachyrhynchus)
Length: 60 – 75 cm.
Weight: 1.5 – 3.5 kg.
Location: Greenland, Iceland, Svalbard. Winters in northwest Europe (Great Britain, Netherlands, Denmark).
Conservation status: Least Concern.
Diet: Water plants, beets, potatoes, grains.
Appearance: Pink feet, short pink bill with black base and tip. Brown body, head, and neck with white trim and a white tail.
How do Pink-footed Geese feed?
During the winter months Pink-footed Geese will forage near farmlands. Due to the flock numbers they can do considerable damage to farm fields. However local governments instigated various pro-geese measures to ensure farmers will not lose winter crops to the birds.

These measures mainly involve leaving out harvested beet tops and the like to give the geese an easy target instead of fighting farmers for valuable winter-growing crops or roots.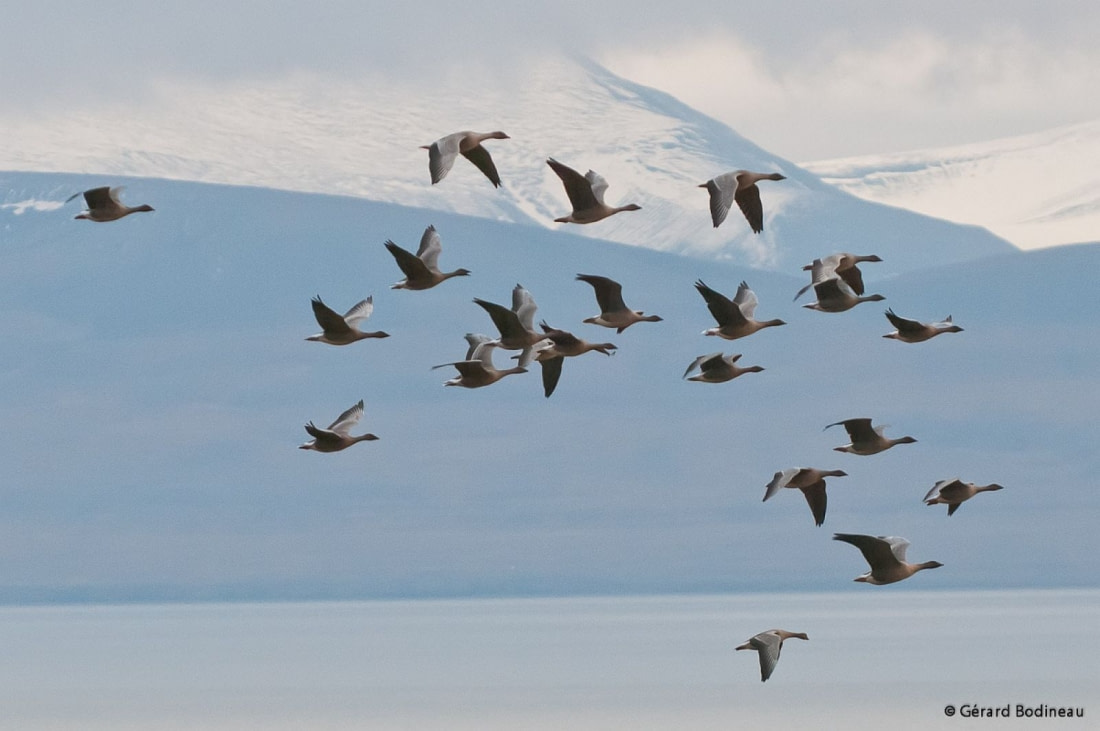 Are Pink-footed Geese social?
Pink-footed Geese migrate in flocks that can number in the thousands.
How fast do Pink-footed Geese fly?
Migration speeds depend on the weather. Average speeds can be anywhere from 40 km to 60 km per hour.
What are Pink-footed Geese birthing rituals like?
Pink-footed Geese create their nests on cliffs and on lake islets, usually in an effort to stay out of the reach of hungry mammals. These sites are often reused from year to year. Depending on the breeding-ground location mating season occurs sometime in the month of May. Nests are generally scrapes in the ground that are lined with plants and down.

Previous to nesting the females will build up fat reserves. 3 to 6 eggs are laid, and the incubation period lasts just shy of a month. The female is the sole incubator while the male will remain nearby acting as a guard. Goslings stick close to their parents until they fledge (are able to make their first flight) about 2 months after hatching. Within this time period the parents will moult in order to grow in new flight feathers to replace older ones.

Later that year the juveniles will accompany their flock in the annual migration south to their wintering grounds sometime in mid-September through early October. The families will remain together until the next year's northward migration.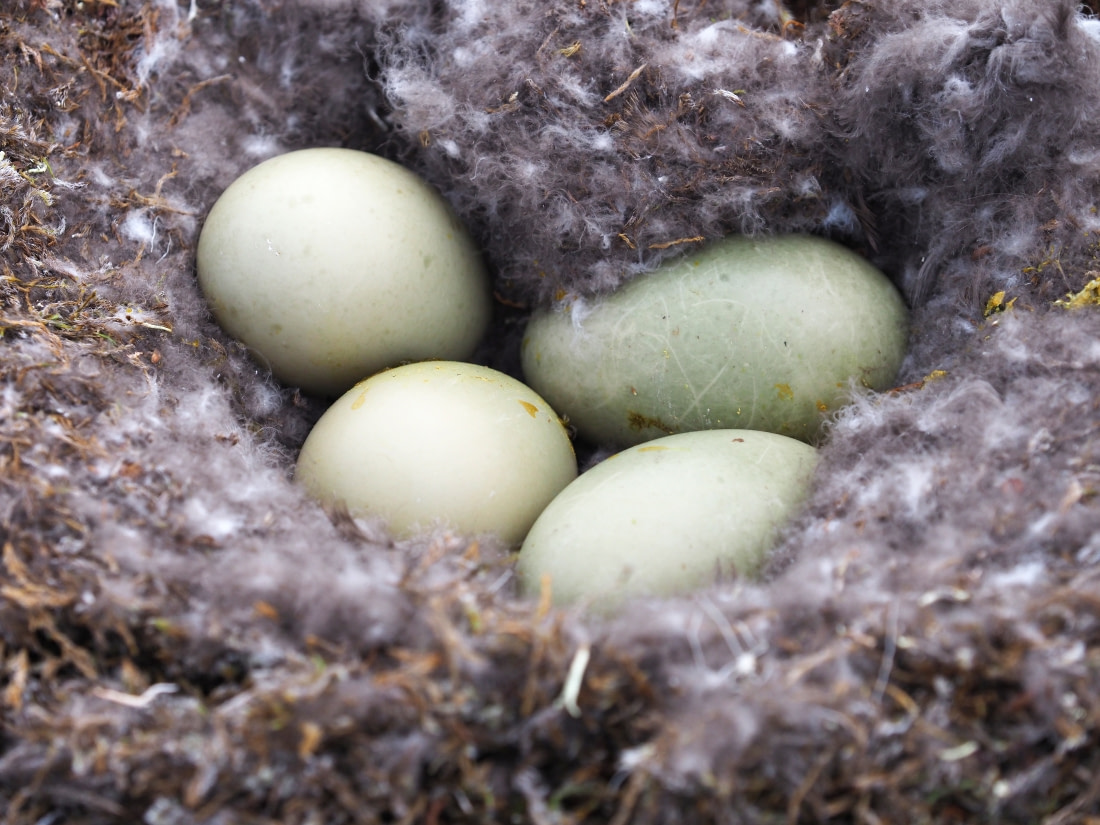 How long do Pink-footed Geese live?
Pink-footed Geese live for about 20 years in the wild.
How many Pink-footed Geese are there today?
Population estimates are:
Great Britain – 292,000
Denmark and Netherlands – 34,000
Do Pink-footed Geese have any natural predators?
Pink-footed Goose eggs and young are prey to foxes and predatory birds like gulls.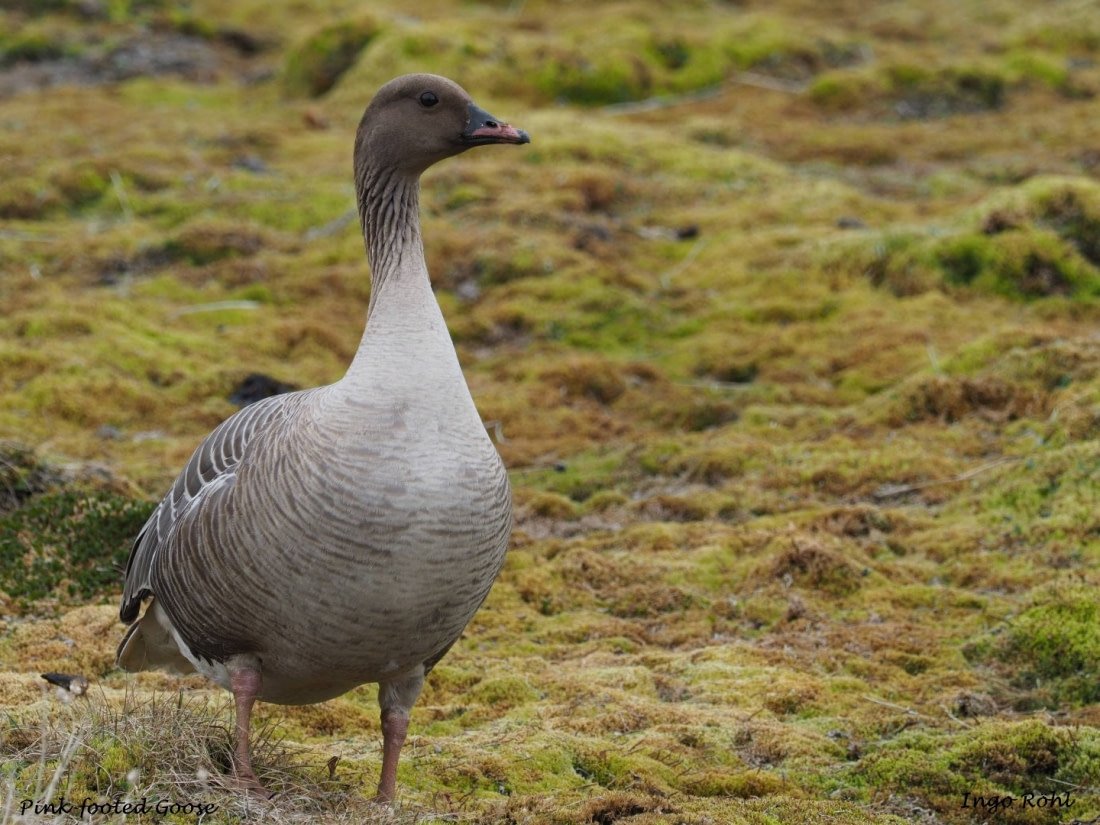 7 Profound Pink-footed Goose Facts
Pink-footed Geese are the most common kind of goose found in Svalbard.
They are also the largest kind of Goose to nest in Svalbard. Because of their size they are able to better protect their young against foxes than other smaller geese, meaning they are free to nest further inland than other the other goose species.
There are 2 distinct populations of Pink-footed Geese. The first breeds in Greenland and Iceland and winters in Britain. The second mates in Svalbard and winters in the Netherlands and Denmark.
Pink-footed Geese have a huge carbon footprint. This is not caused by bodily gas emissions; rather it is caused by their grubbing in Artic soil for food, which releases carbon from the ground.
Other names for Geese flocks include "blizzard", "knot", "plump", "string", and "chevron".
Pink-footed Geese ranges are huge, estimated to be anywhere between 100,000 and 1,000,000 km2.
The scientific name Anser brachyrhynchus breaks down as:

Latin anser – goose
Greek brakhus – short
Greek rhunkhos - bill