During her first Ross Sea voyage, Oceanwide Expeditions has offered successful landings on Cape Evans and Cape Royds . On 6 February, passengers have visited the historic huts of British Polar explorers Robert Falcon Scott and Sir Ernest Shackleton.
The hut of Scott was used during the winter of 1911. From here, Scott and his team made his fatal journey to the South. The inside interior of the hut shows furniture such as tables, chairs and beds. Canned food and seal meat is still present.
The hut of Shackleton was used as a base for an earlier unsuccessful attempt to reach the South Pole (1907-09), led by Ernest Shackleton. The hut is a fantastic place to visit; a museum in itself and fully equipped with authentic food provisions and furniture, including a cooking stove. The jackets of Shackleton and his men are still hanging on hooks, laundry is hanging on lines.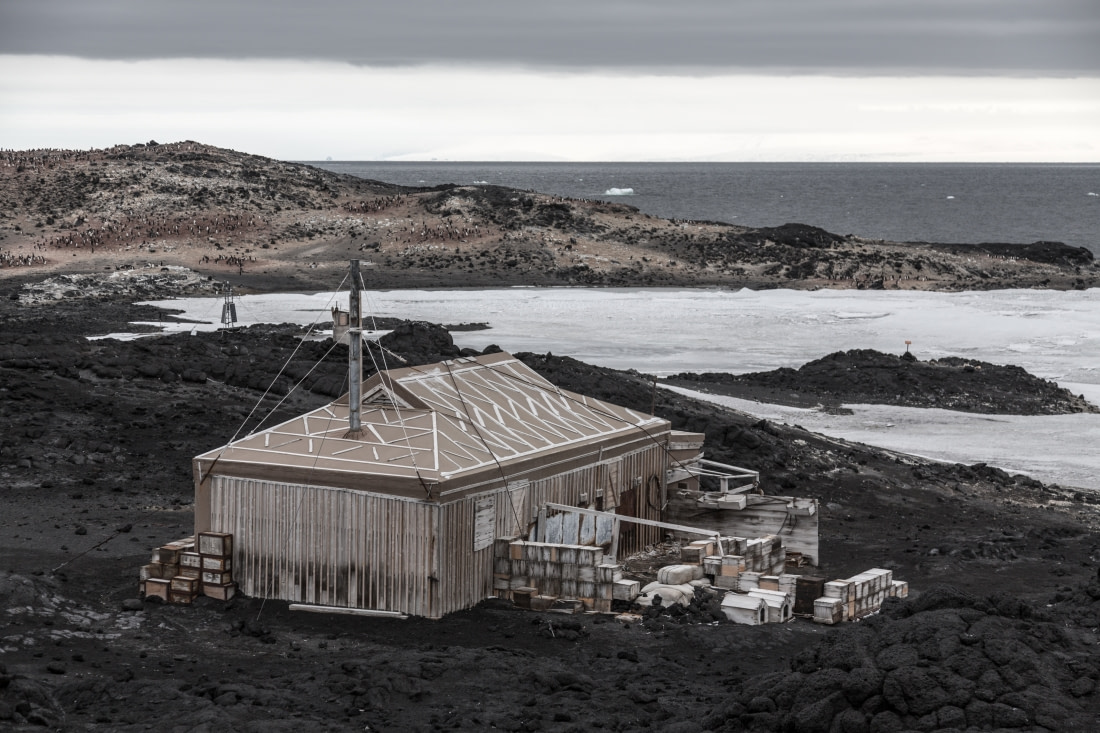 Shackleton's hut © Rolf Stange - Oceanwide Expeditions
Helicopterflight to the Dry Valleys
Oceanwide also used the helicopter to fly into the American McMurdo Base and the McMurdo Dry Valleys, one of the most spectacular places on earth. The Valleys are surrounded by ice, but the valleys itself are completely ice- and snow-free, the uniqueness caused by the katabatic winds. Due to the low humidity it is certainly one of the world's most extreme deserts.
The day before, passengers encountered Emperor penguins and orca's at the ice-edge. The vessel Ortelius is currently enroute to the southern edge of the pack ice at the mouth of the Ross Sea. After having reached open water of the Southern Ocean, Ortelius will proceed to Macquarie Island where she is scheduled to arrive on 14 February.
Oceanwide's first Ross Sea voyage started on 16 January in Ushuaia, Argentina and will end on 17 February in Bluff, New-Zealand. The second Ross Sea voyage, in opposite direction, starts on 18 February and positions the vessel back to the Atlantic Ocean, arriving in Ushuaia, Argentina on 20 March.