Ushuaia
Ushuaia is the main town of the island of Tiera del Fuego in Argentina and serves as embarkation/disembarkation port for our Antarctic passengers. It is located on the island of Tiera del Fuego in Argentina and is the southernmost city of the world. It was originally founded by British missionaries in 1870 as a refuge for the indigenous people of Tiera del Fuego, the Yámana.

In Ushuaia, the southern most city in South America, it is often cool and windy, and rain is possible. Temperatures can range between 40 and 50 F (5 - 10 C).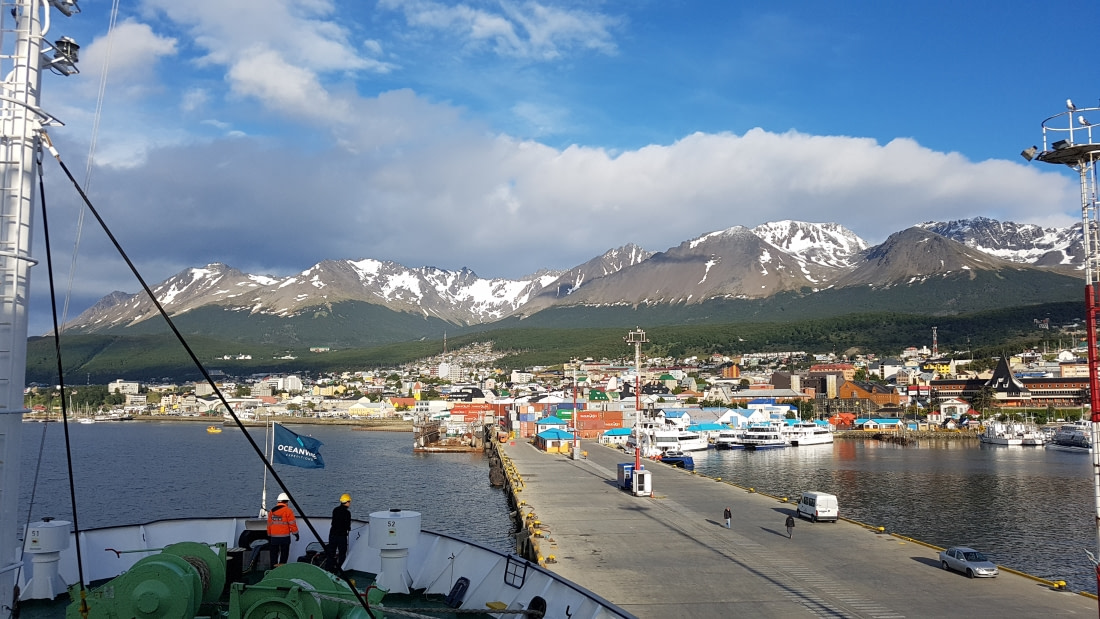 Ushuaia pier information
There is only one pier in Ushuaia located in the main port on Maipu street. The entrance to the pier is opposite of Lasserre street, the Government building and the Hotel Albatros. Passengers must be able to show their Boarding Pass, otherwise access can be denied by port authorities.
It is only a few minutes from the airport. Please proceed on your own to the pier. We do recommend that you arrive a day earlier in Ushuaia to have some additional time in case of flight delays and lost luggage on the day of arrival. The vessel will not be able to wait for missing passengers or luggage.