Ross Island's historic Cape Evans
Cape Evans is a stony cape on the west side of Ross Island that makes up the north side of the entrance to Antarctica's Erebus Bay. Known for its connection with more than one historic expedition, Cape Evans is a great area to learn about Antarctica's past and experience its stark beauty.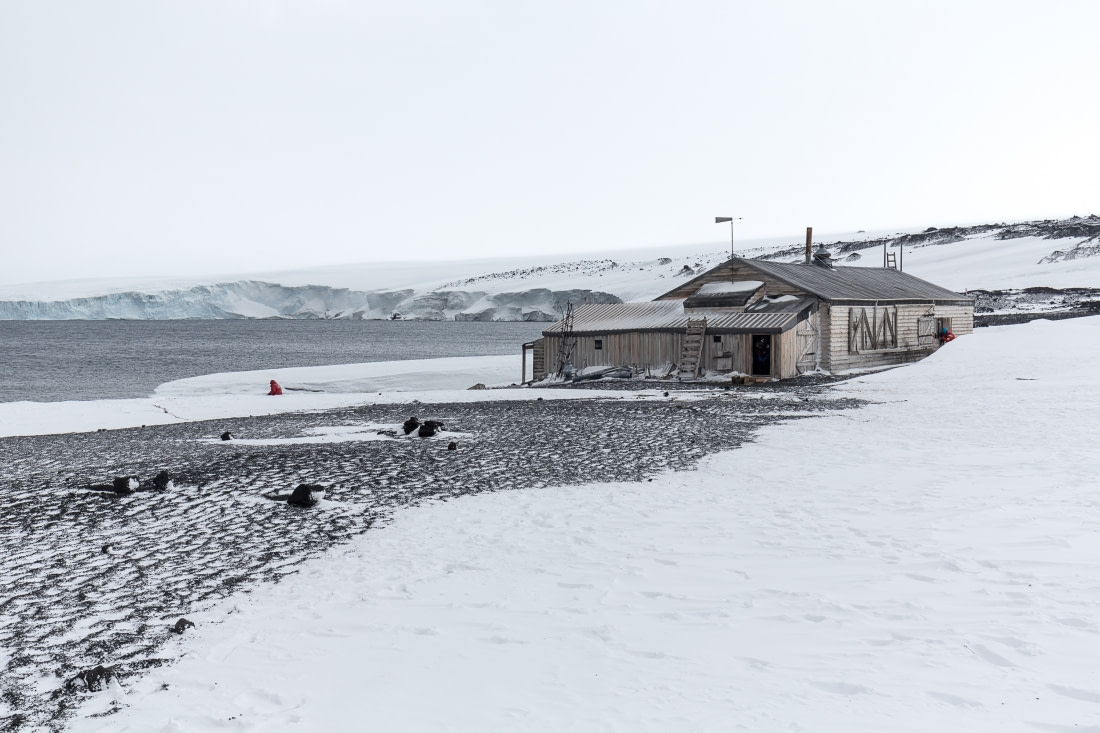 The fascinating artifacts of Cape Evans
Cape Evans was discovered by the British National Antarctic Expedition of 1901 – 1904 under Robert Falcon Scott. During the British Antarctic Expedition (1910 – 1913), Scott's second expedition in the area, his crew built its headquarters there. They renamed Cape Evans after the officer who served under Scott, Lieutenant Edward Evans.
The hut used by the British Antarctic Expedition still stands at Cape Evans and is known as Scott's Hut. Visitors to Cape Evans might also see the cross that was erected as a memorial to the three crewmen who died in this area during Ernest Shackleton's Imperial Trans-Antarctic Expedition of 1914–1917.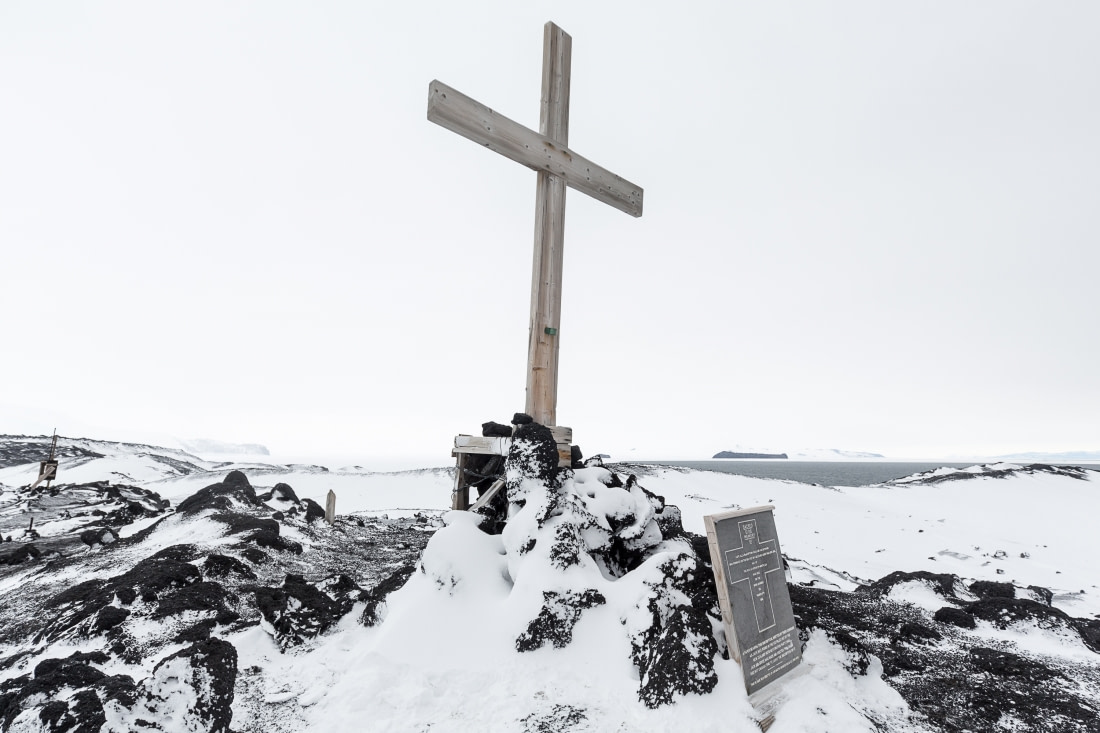 How you can see Cape Evans
When local conditions permit, we aim to visit Cape Evans during our Ross Sea voyages. These adventurous cruises are usually among the most expansive in our program, typically touring many other historical sites (such as Shackleton's Hut) and, when weather allows, using helicopters to visit remote penguin colonies and other majestic sites in the area.