Exploring in and around Ushuaia
We often recommend arriving early to Ushuaia before embarking on an Antarctica cruise, and for good reason: Ushuaia, on top of being the southernmost city in the world, has in recent years developed into a decidedly charming tourist destination.
And for outdoors enthusiasts, the surroundings are rivaled only by Antarctica itself.
Here are seven outdoorsy things you can do to pack your Ushuaia time with some great sights, sounds, and experiences before pushing off to your prime Antarctic adventure.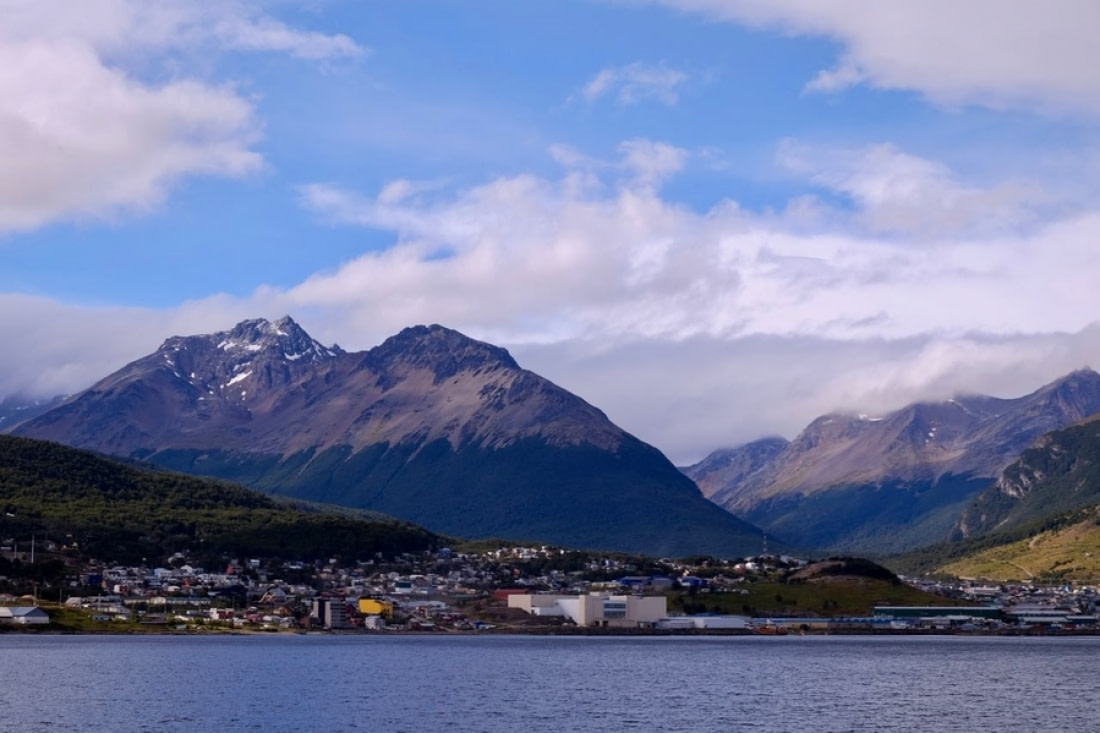 1. Take a boat trip to the Martillo Island penguin colony
If you're worried you might not get enough time with the penguins in Antarctica, never fear: You can see these flightless birds not far from Ushuaia too.
Book one of the four-hour boat tours that begin in Ushuaia and sail the scenic Beagle Channel on your way to Martillo Island, where you can see plenty of Magellanic penguins.
Before reaching the island, you'll pass by the Cinco Hermanos and Olivia Mountains, the sea lions of Isla de los Lobos, Pajaro Island with its Magellanic cormorants, the Les Eclaireurs Lighthouse, and many other sights.
And when you reach Martillo, you'll be able to view (and take ample pictures of) the Magellanic penguins while your guide tells you all about this lovable species.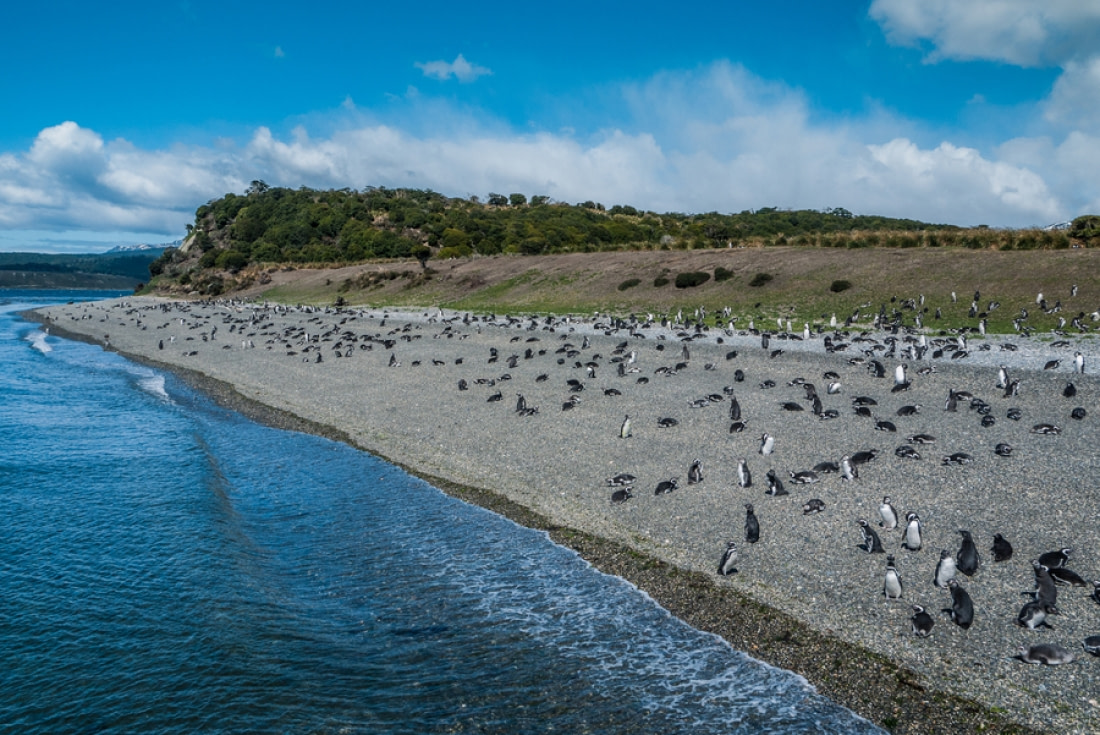 2. See Earth's longest road in Bahia Lapataia (Lapataia Bay)
Here you can marvel at the southern endpoint of the world's longest motorable road, as cited by the Guinness Book of Records.
The Pan-American Highway ends at Lapataia Bay, calling it quits after its roughly 48,000-km journey (29,830 miles) all the way from Prudhoe Bay, Alaska.
Like more than one entry on this list, Lapataia Bay is part of the Tierra del Fuego National Park (also an entry), perhaps the most all-encompassing outdoors attraction Ushuaia visitors can see.
Nonetheless, Lapataia bears mentioning on its own, since in addition to its Pan-American significance, the bay is beautiful in itself: wide, green, and filled with birdlife.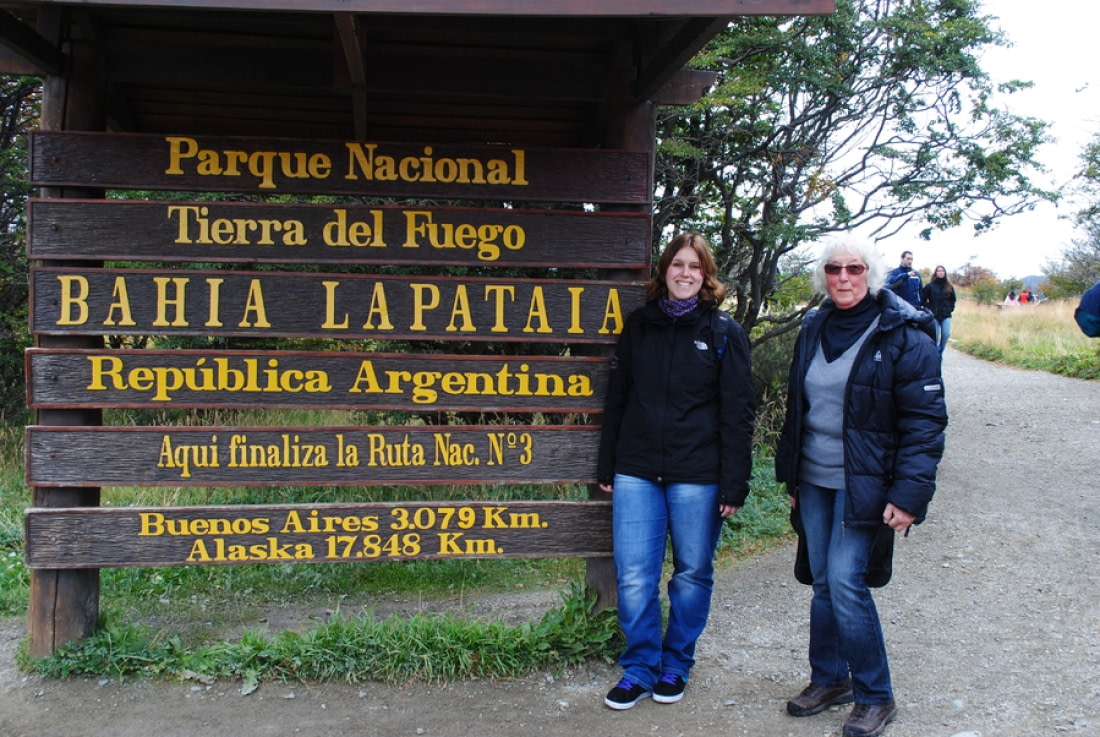 3. Visit the lakes in a 4x4 truck (with Patagonian wine)
The Southern Andes might be part of the reason all-terrain vehicles were invented.
Thankfully, you can set out from Ushuaia in a 4x4 truck that will convey you to some of the best sights in the Lake District of these world-renowned mountains.
On this tour you'll see deep Patagonian woodlands and glittering mountain lakes, splash across rivers and slosh over muddy roads in a vehicle made for just this kind of environment.
Along the way, you'll make a stop at Escondido Lake (which we will explore in more detail soon), taking in extraordinary wilderness views.
Your final destination is Fagnano Lake, also known as Khami Lake, where you'll enjoy a savory lunch accompanied by rich red wine from the region itself, making for a highly civilized end to this high-mountain adventure.
4. Go for an Escondido Lake horseback ride
If 4x4 trucks aren't really your thing, you can see one of Argentina's most amazing lakes from a more historical conveyance: a horse.
In Ushuaia you can arrange half-day horseback excursions that will take you from the city into the surrounding highlands. After being picked up at your place of lodging, you'll be driven to a ranch near Escondido Lake, where your ride will begin.
The ride lasts about an hour, touring the sub-Antarctic forest and pristine views of Lake Escondido, one of the most beautiful bodies of water in the region.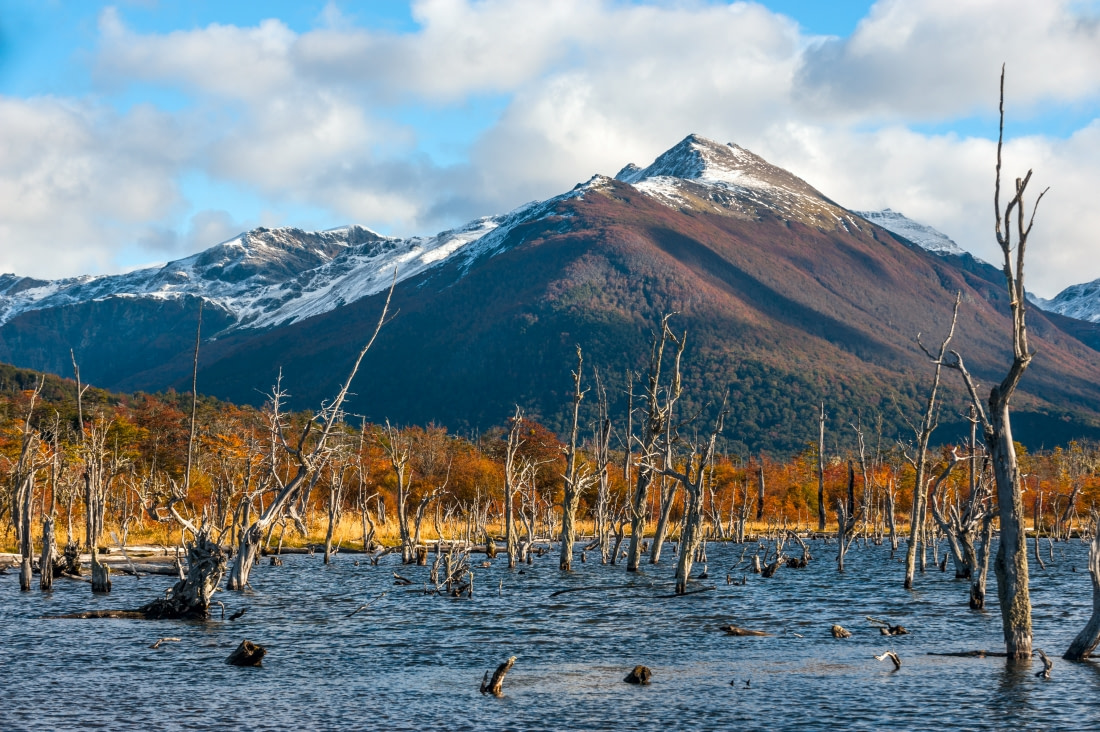 5. Explore the Museo Maritimo (Maritime Museum)
Eye-popping as the surroundings of Ushuaia are, it can also be enjoyable to keep things simple and stay within the city. For those who don't want to wear out their love of the outdoors too quickly, we recommend Ushuaia's Maritime Museum.
The museum used to be a prison but was closed in 1947, now featuring a large collection of maritime models detailing the history of Tierra del Fuego and the arrival of explorers.
Not only that, there's a section of the museum that explores the lives of the criminals who once inhabited this building, giving you a glimpse into the shadowy side of Ushuaia's historical social structure.
Exhibits on famous explorers like Shackleton, Amundsen, Nordenskjöld, and Scott abound in the museum, along with works by leading Argentinean artists.
6: Trek around Laguna Esmerelda (Emerald Lagoon)
Like Lake Escondido, the Emerald Lagoon is one of Ushuaia's most sublime bodies of water.
After taking a bus (arranged by the tour) and arriving at the Nunatak Refuge of the Tierra Mayor Valley, you'll kick into a pair of waterproof Wellington boots and explore the verdant Patagonian countryside.
Your hike will lead you across streams, peat bogs, and the ancient forests of Lengas and Coihues, giving you the chance to spot beavers, condors, and foxes.
The tour also provides lunch once you reach the lagoon, and you'll have plenty of time to take pictures and absorb the idyllic views before continuing your loop back to Ushuaia.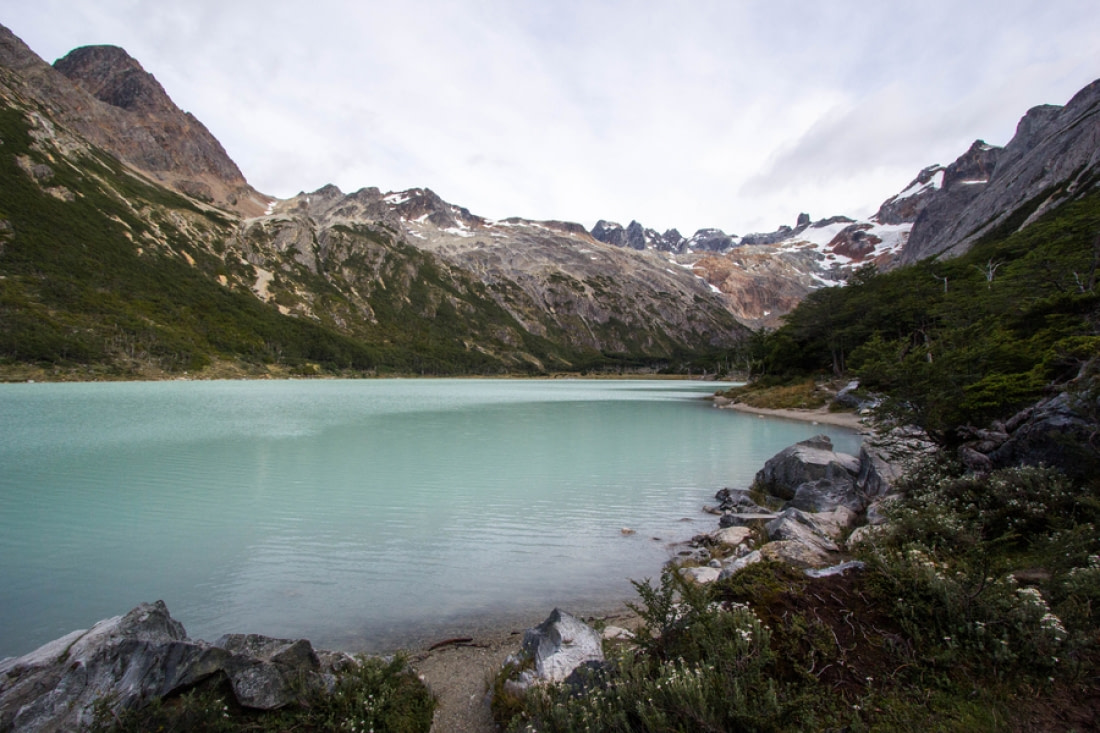 7. Tour the Tierra del Fuego National Park
The fact that Tierra del Fuego National Park appears at the end of this list does not necessarily mean we think it's the best thing about the Ushuaia countryside, but we can say this: If you only have enough time to see this park during your visit, you can rest assured you've seen some of the best Ushuaia has to offer.
The charms of the Tierra del Fuego National Park are nearly endless, whether you're lured by the lush coastline of the Beagle Channel, the lofty march of snow-capped peaks, or the deep green forests of the Patagonian wilderness.
You can tour the park by bus or by the End of the World Train, each granting their own perspective on this enchanting end-of-the-world oasis of flora and fauna.