Meanwhile, in the expedition cruise industry...
Our guides, crews, and captains are patient people. They're used to rolling with the punches, adapting to extraordinary conditions, shifting gears in response to the limitless lottery of unanticipated events the Arctic and Antarctica can produce.
But even the most patient people have been tested by the pandemic.
We spoke with some of our polar-deprived staff to find out how they've experienced this pause in tourism, what they have done to pass the time, and what they're most looking forward to doing when (or if) travel restrictions lighten up.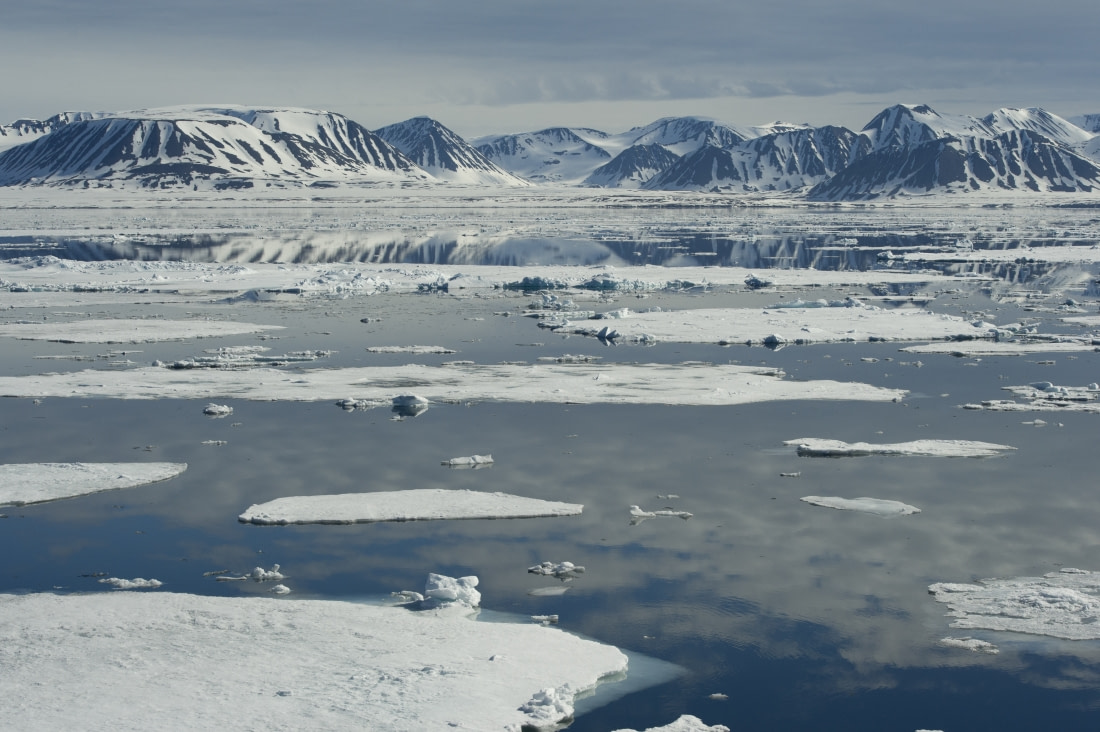 Martin Berg
Expedition Guide
Swedish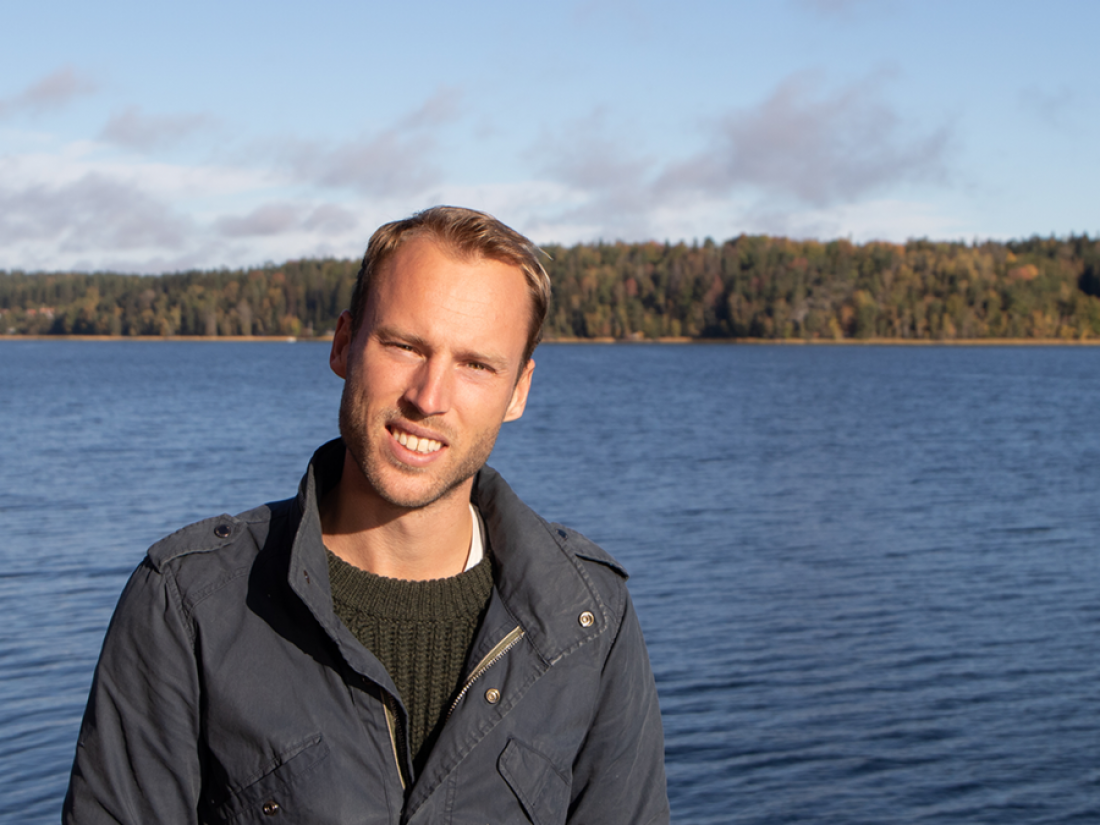 I arrived home to Sweden in late April after a long Antarctic season, and for the first time in 10 years, I didn't have anything planned. It felt a bit scary, but it was also liberating. During all this spare time, I have been able to focus on catching up with family and friends. This has included a lot of sauna time, forest walks, and midsummer celebrations.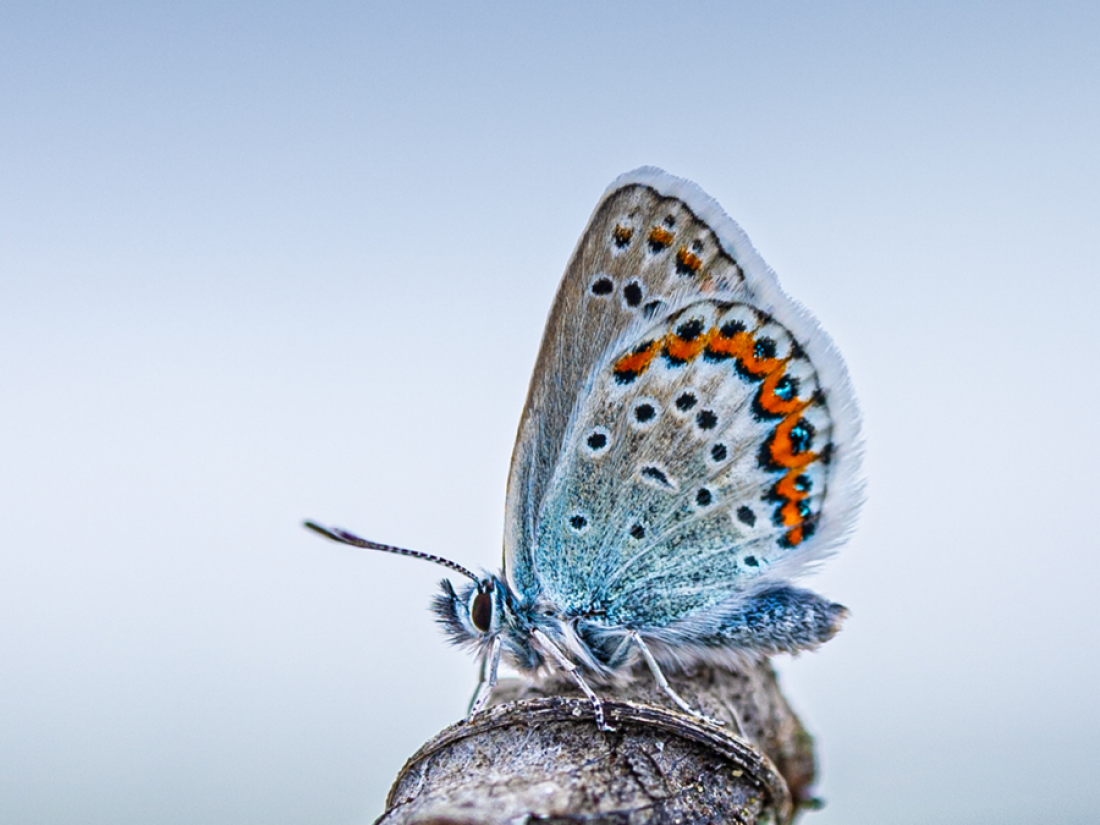 This was also a good time to enjoy some nature here in Sweden, which I often miss out on while I'm away for work. I have seen a lot of plant life (641 species so far) and butterflies, and I have also managed to see some more charismatic animals like wolves and peregrine falcons. The autumn bird migration is happening here, and the forest is full of mushrooms.
But I miss life on the ships and being with the other guides. I even miss the wild polar weather! I can't wait to get back on the remote shores of Svalbard, South Georgia, and Antarctica. Although I never had the slightest doubt, this time away has made me realize more than ever how much I enjoy my job as an expedition guide.
Khabir Moraes
Head Chef
Indian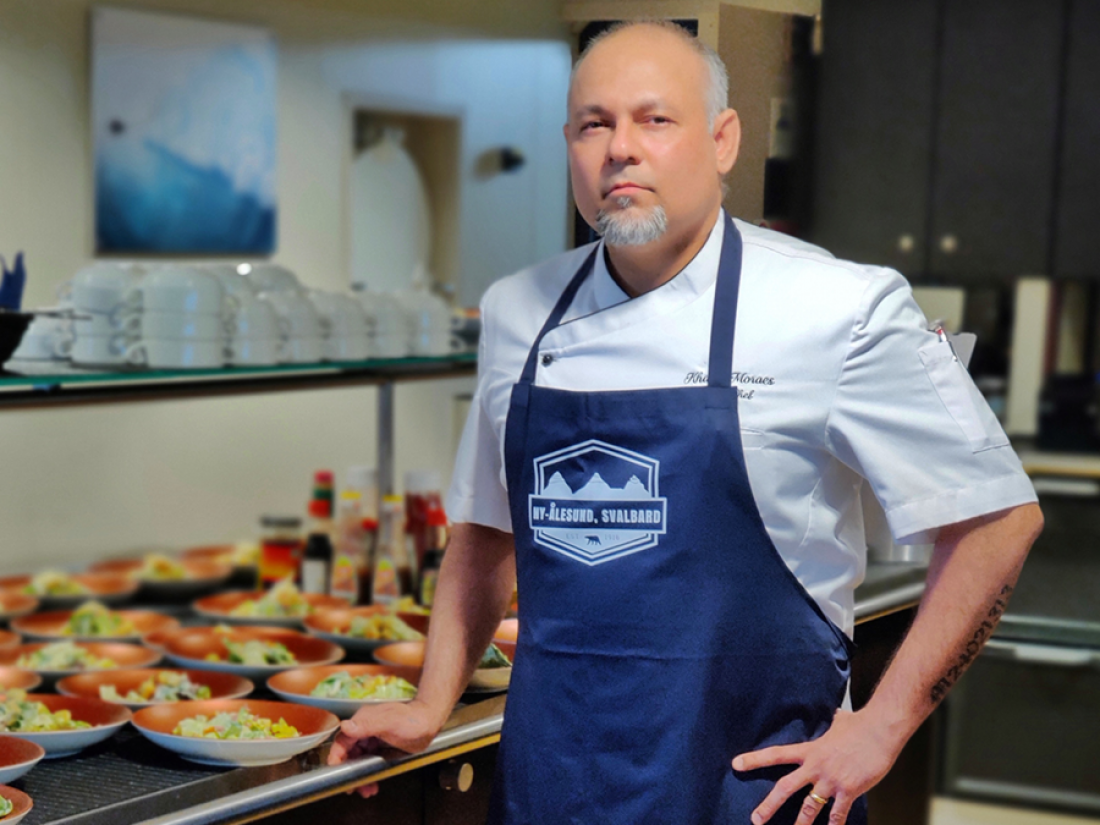 I'm doing a lot of social service in India these days. I help the needy by gathering donations and delivering groceries to their doors, I do motivational and awareness videos, and I regularly help clean my village. This has kept me busy since the Covid-19 travel ban.
But because I'm a chef, food has also helped me pass the time. I have a degree in food production and did industrial training in the Taj Group of Hotels. This led to work as a sous-chef aboard cruise ships, which eventually led to being a head chef for Oceanwide.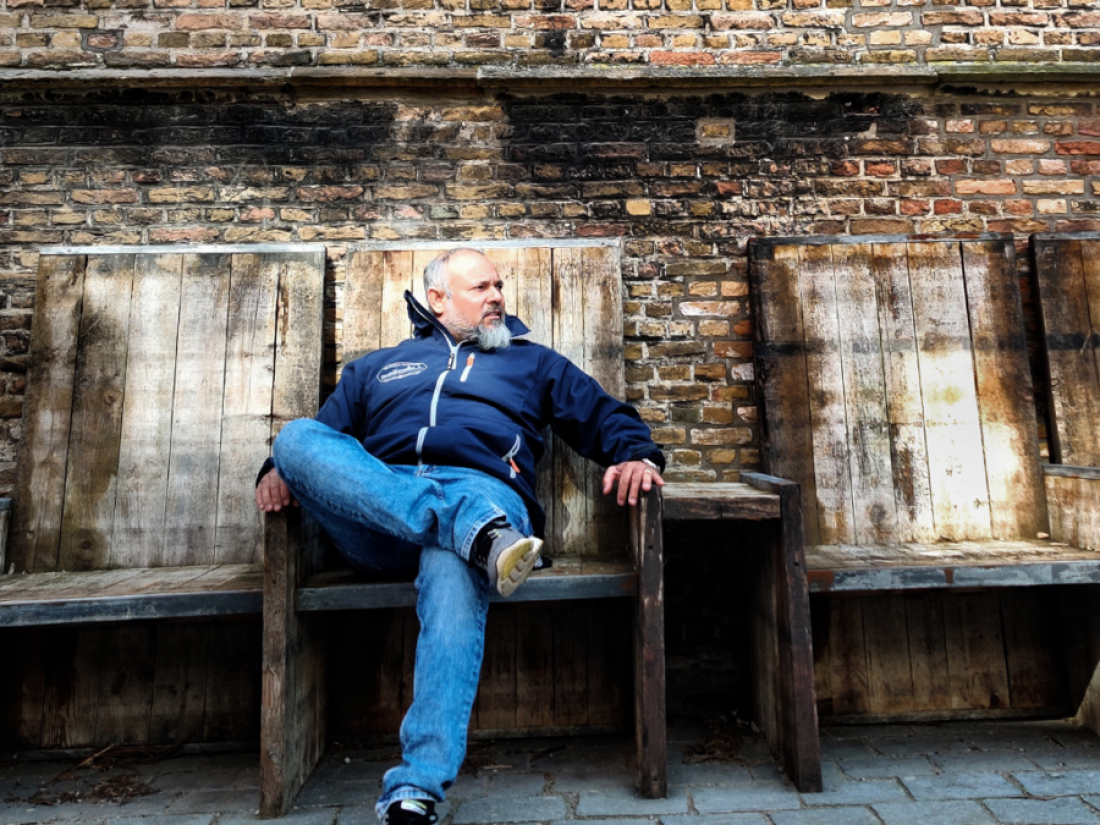 French and Italian cuisine is my favorite. I love cooking the coq au vin and famous osso buco. And of course, an occasional pasta is always on my menu. I love preparing hot soups and healthy salads, and very often I make tandoori chicken, kebabs, foil fish, steaks, and shashlik.
I miss cooking these dishes for our guests, and I also miss seeing some of my favorite expedition cruise spots, like Grytviken in South Georgia. I look forward to seeing the ships again, too. I've worked on Ortelius, Plancius, and Rembrandt, but Ortelius is my favorite.
Tom Van Hoof
Expedition Guide
Dutch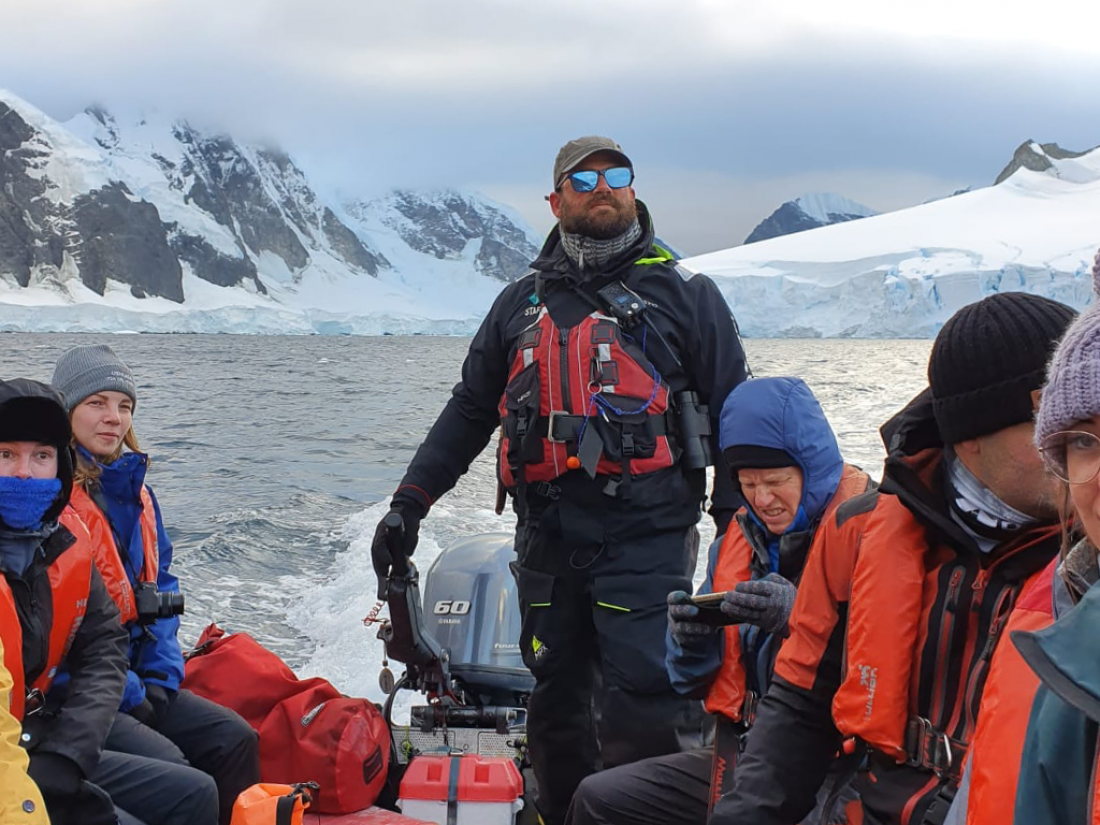 When I'm not working as a polar expedition guide, I also work as a geological consultant for oil and gas industries, but this market is compromised these days as well. Since getting back to the Netherlands from Antarctica in April, I have unfortunately been out of work.
When I arrived back home, after spending most of the lockdown at sea, schools re-opened and normal life slowly started again. But since I have a family with three kids, it hasn't been a big issue keeping myself busy, especially during summer holidays.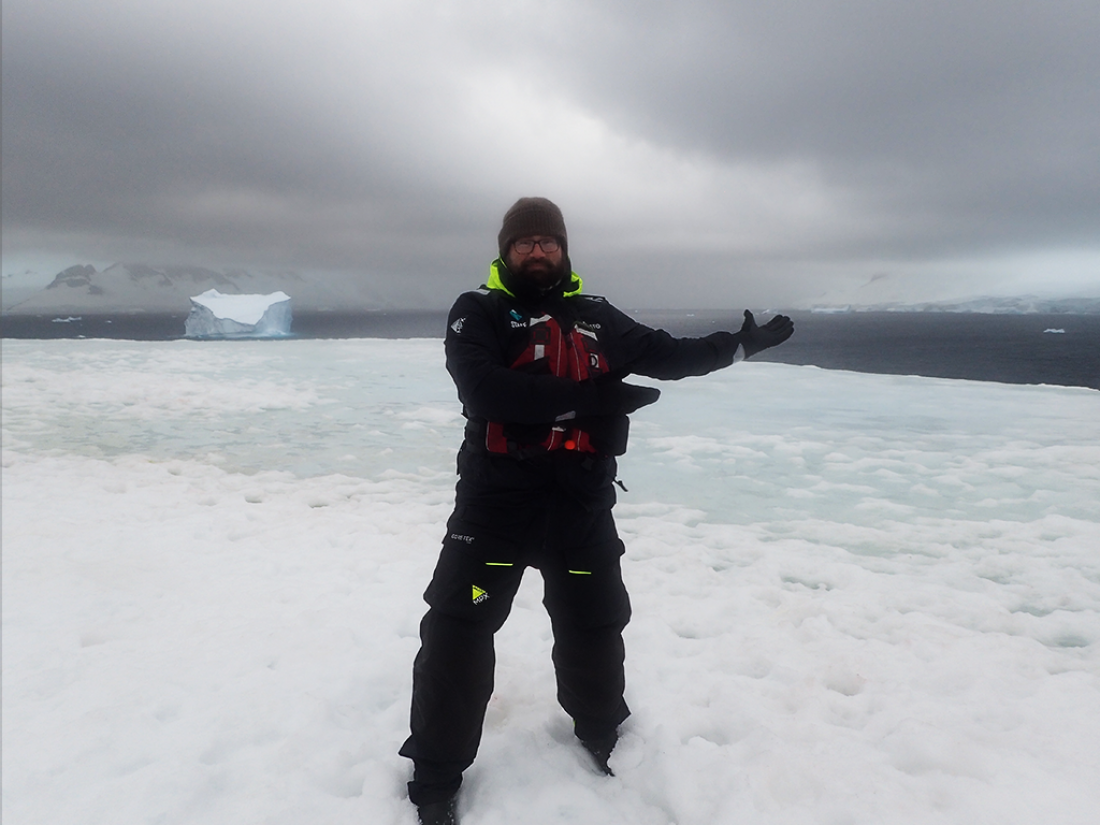 Together with another Oceanwide guide, Rustyn Mesdag, I have also been setting up a company that provides wilderness and nature experiences for businesses. We are currently finishing the website and have been doing some test camps in a Dutch national park where we organize primitive camping with campfire cooking sessions.
Unfortunately, the Netherlands is pretty crowded, so it's hard to get any real wilderness experience here. I am eager for world travel to open up again. I miss the ozone-like smell of glacier ice melting in the sea water, unexpected wildlife encounters, and my colleagues.
Zsuzsanna Varga
Hotel Manager
Hungarian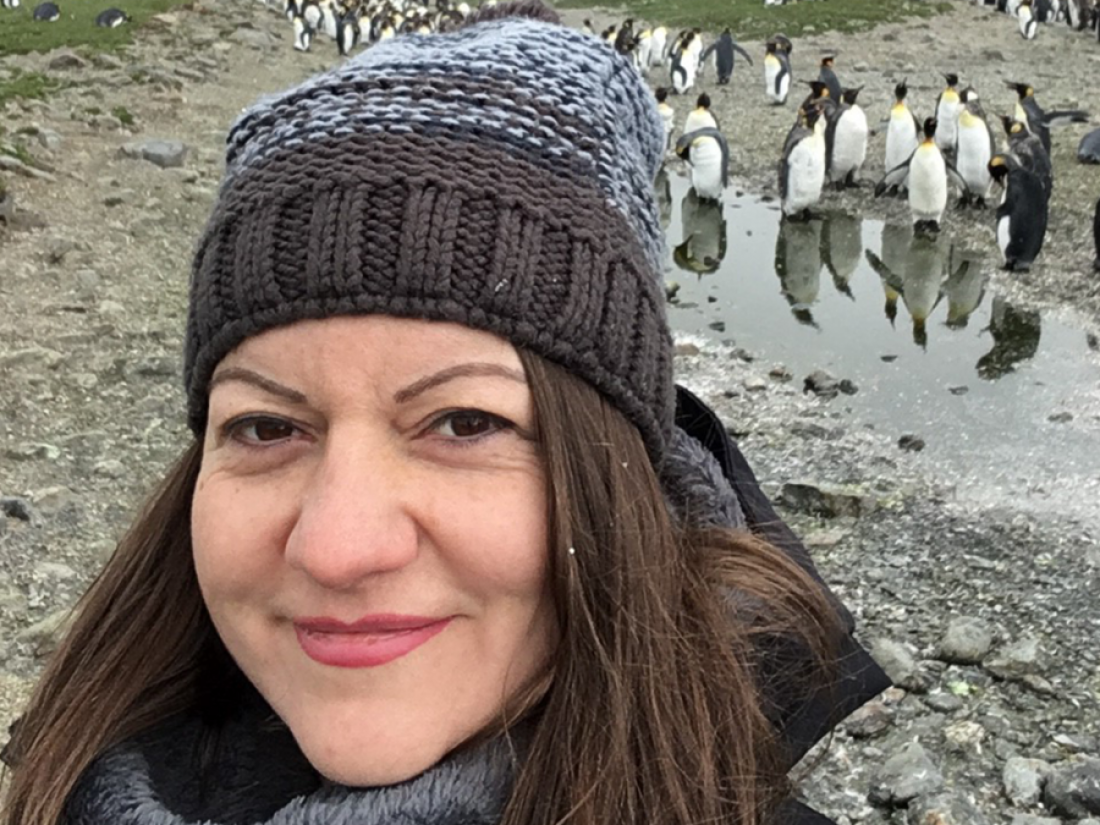 I got back to Hungary on March 16th, just before the borders closed and international flights were cancelled. I had been on vacation in South America with my best friend, and we were supposed to go to Antarctica on March 20th - me for work, him for holiday. But when our return flight was cancelled, I knew something was wrong.
We needed to get back to Europe asap.
The worst part about it was convincing my friend to turn back, but we re-booked our tickets at the last minute and arrived in Budapest four days later. Then I got the e-mail from Oceanwide that all remaining trips were cancelled for the season. We had made it just in time. Can you imagine hanging around South America in the middle of the coronavirus outbreak?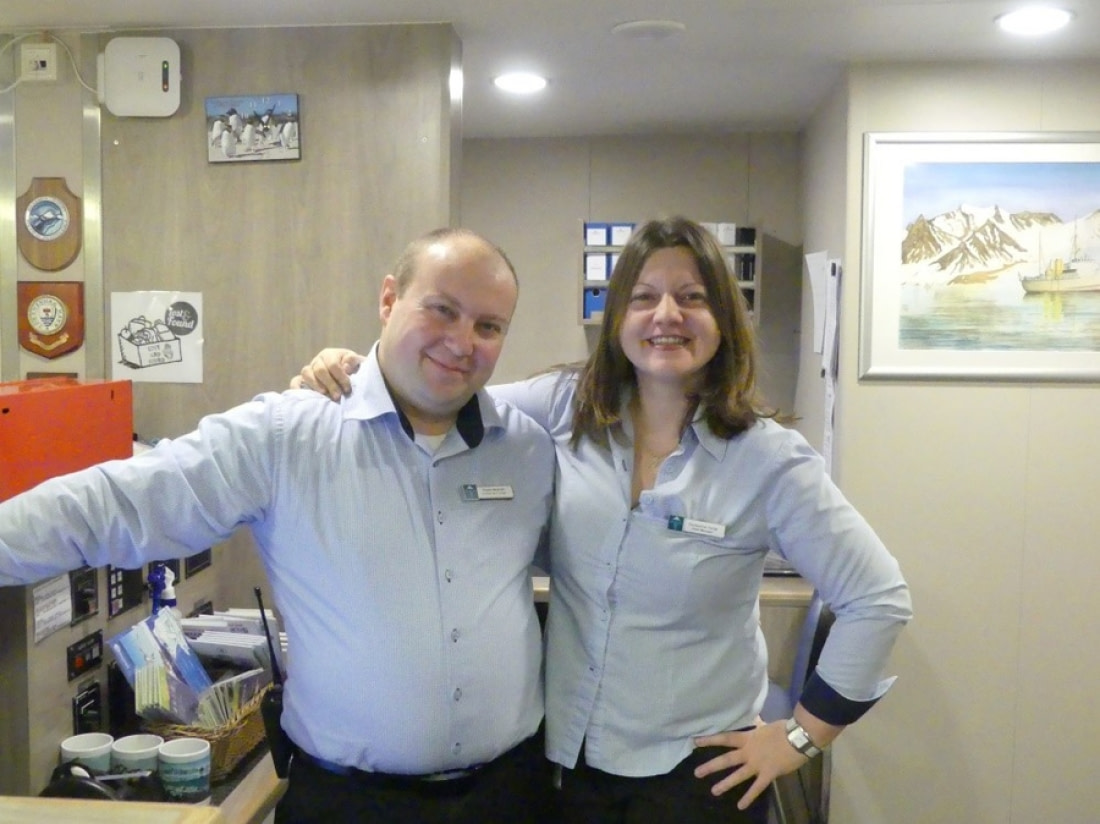 Since then, I have spent two and a half months on an empty expedition ship with a few colleagues doing day-to-day work and loads of cleaning. Now I'm getting some quality time with family and friends in Hungary. I'm also swimming a lot, which relaxes me.
But I miss all the free travel my job gave me. I miss our guests and crew and the times we had. The impact of Covid-19 has been enormous - not only for the polar cruise industry but tourism as a whole. My heart breaks for friends and colleagues who've had to work in a different or lower position just to survive, but there's no other choice. We just have to be grateful for what we have.
Ernesto Barria
Captain of Ortelius
Chilean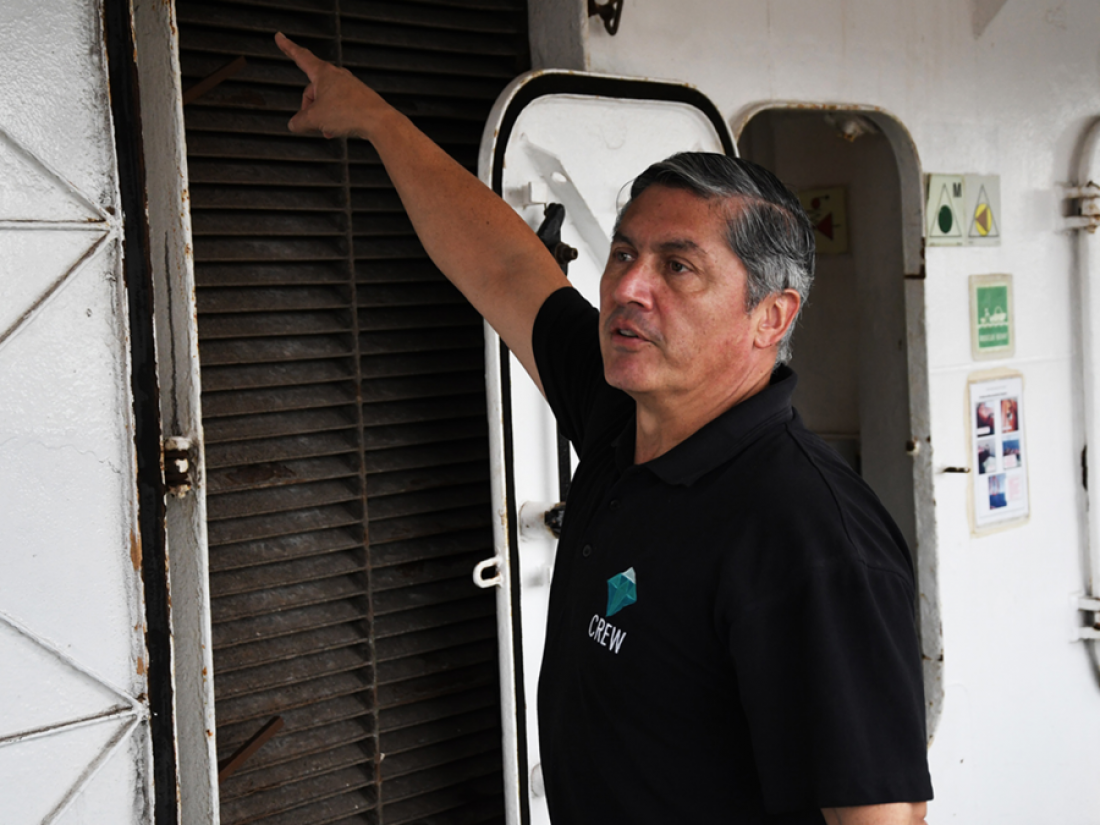 Since January I have been on Ortelius, which was stationed in the Dutch port of Hansweert in April. But my home and family are still down in Santiago, so this travel ban has not always been easy. I have had to keep in touch with my wife and sons through a lot of phone calls and online video chats, which we try to do a few times per week.
In the meantime, my crew and I have been busy with minor maintenance work, things we sometimes don't have time for during our regular schedule. This includes tuning up the Zodiac engines, repairing the vessel doors, and cleaning up various areas of the ship.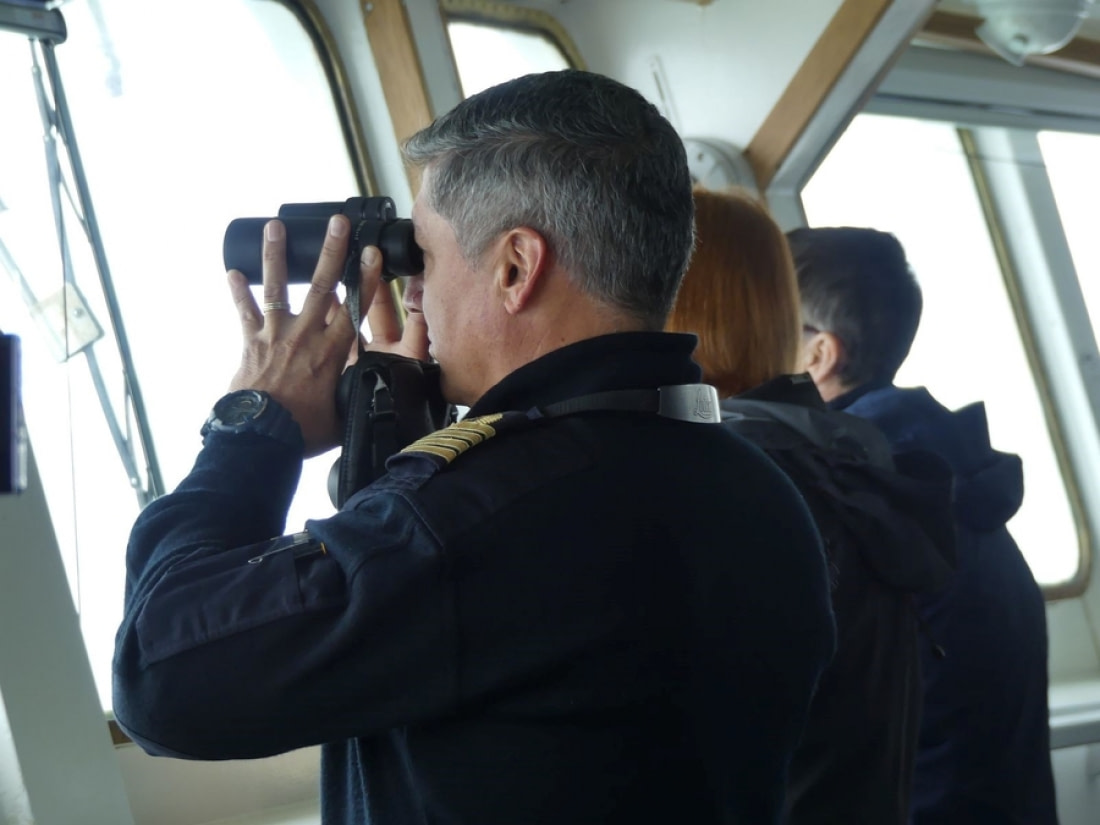 While we're not busy with that, I try to see a bit of the Dutch countryside. I go for bike rides, which is a lot easier in Holland than in Chile, and I like to take nature photography. I have taken a lot of photos of birds along the nearby rivers and canals. I also cook empanada once a week for my crew and visitors, and I have even learned a few Dutch phrases. But it's probably best not to mention those here.
It has been nice having this time to work on the ship, but I miss taking passengers around the polar regions. I'm looking forward to the day we can do that again. Working on an expedition cruise ship in Antarctica and the Arctic, exploring all the amazing surroundings, and discovering a new day with the passengers is extremely enriching. For me, this is what feeds the addiction of being a polar worker.
Miriam Vermeij
Expedition Guide
Dutch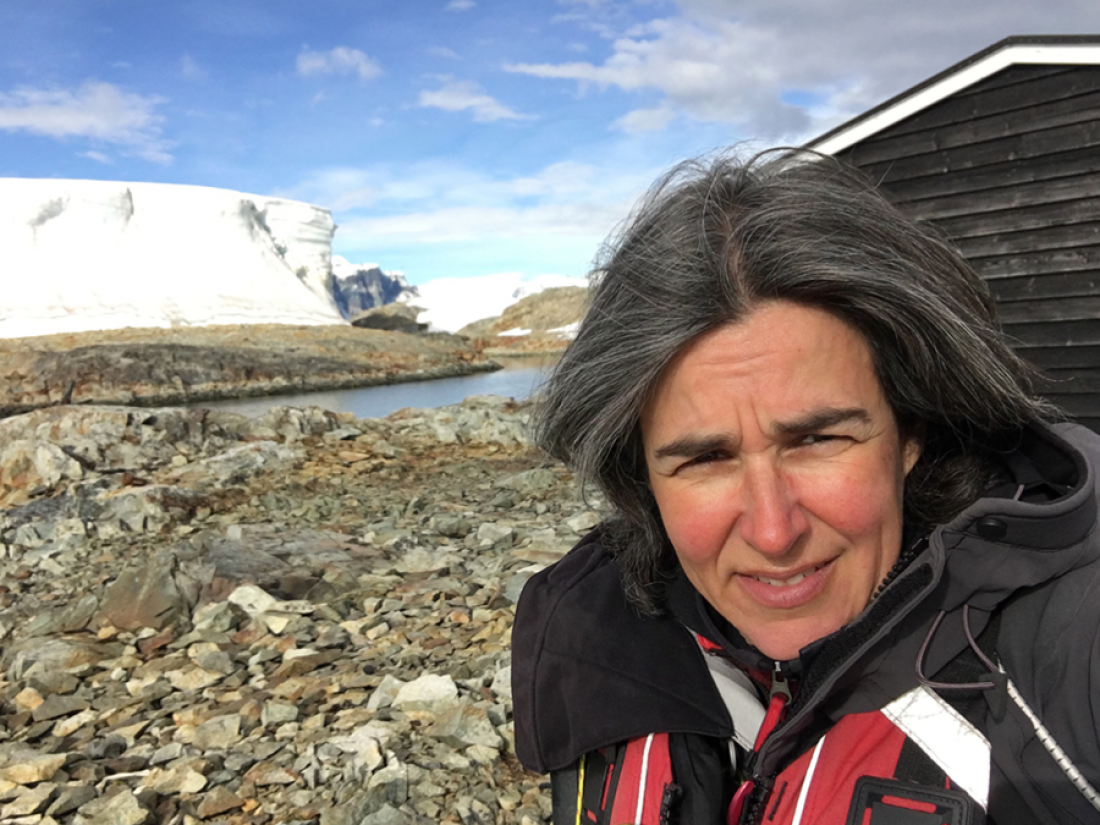 A whole season of work and travel plans fell through after the Covid-19 restrictions went into place, but I have kept as busy as possible with my husband Marcel. He's also an Oceanwide guide, so he's in the same boat as me, so to speak.
I serve as a volunteer tour guide for the Biesbosch National Park in the Netherlands, which has been slowly starting its excursions again. These excursions include walking safaris with small groups so that everyone can keep their distance.
Marcel and I have also had fellow Oceanwide guides over to our house and have done little boat tours with them. This is as close as we can get to expedition voyages these days! And in the spare time, I work on our house and do a lot of gardening.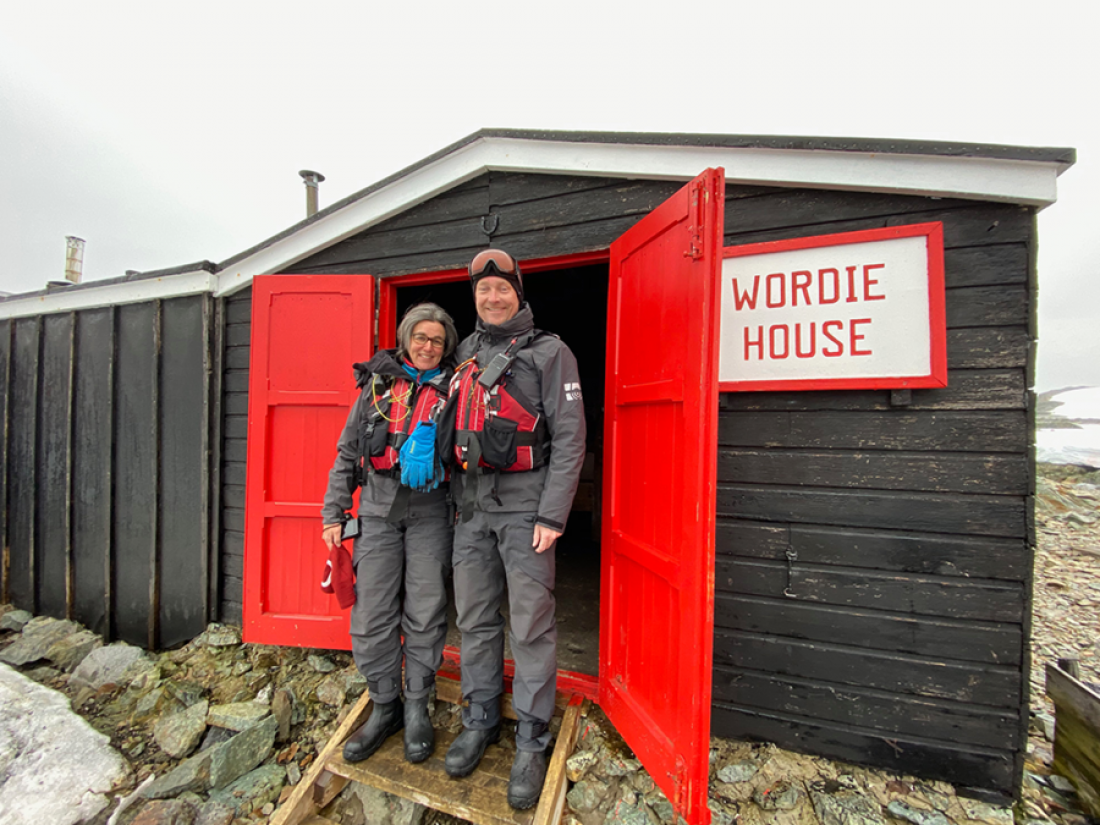 But I miss the quiet of the polar regions and the freedom of being an expedition guide. I look forward to getting back into the gear, loading into the Zodiacs, and going somewhere new. Having a good time with the passengers, talking to them, and hearing their stories from all over the world is a big part of what makes expedition work so rewarding.
Marcel Paul
Expedition Guide
Dutch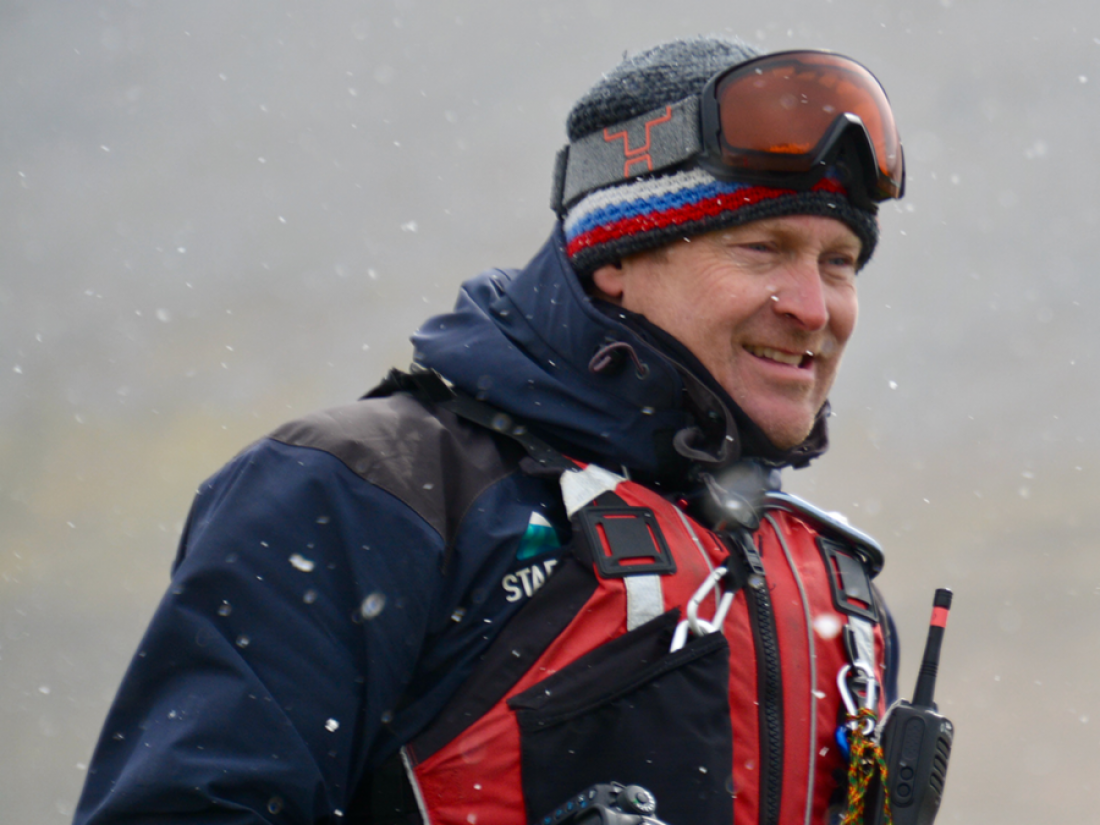 Miriam and I were supposed to do 26 weeks of expedition work this year, and we had planned to go on several trips in between. In fact, we were supposed to be in Greenland today, sailing the fjord system of Scoresby Sund, watching the northern lights. But instead, we ended up spending most of the summer pestering our friends and family.
Both of us had given up our previous jobs in order to become full-time expedition guides, so there wasn't much to fall back on when Covid-19 started. But this did leave plenty of time for taking courses on first-aid, wildlife, and other things to keep our certifications current.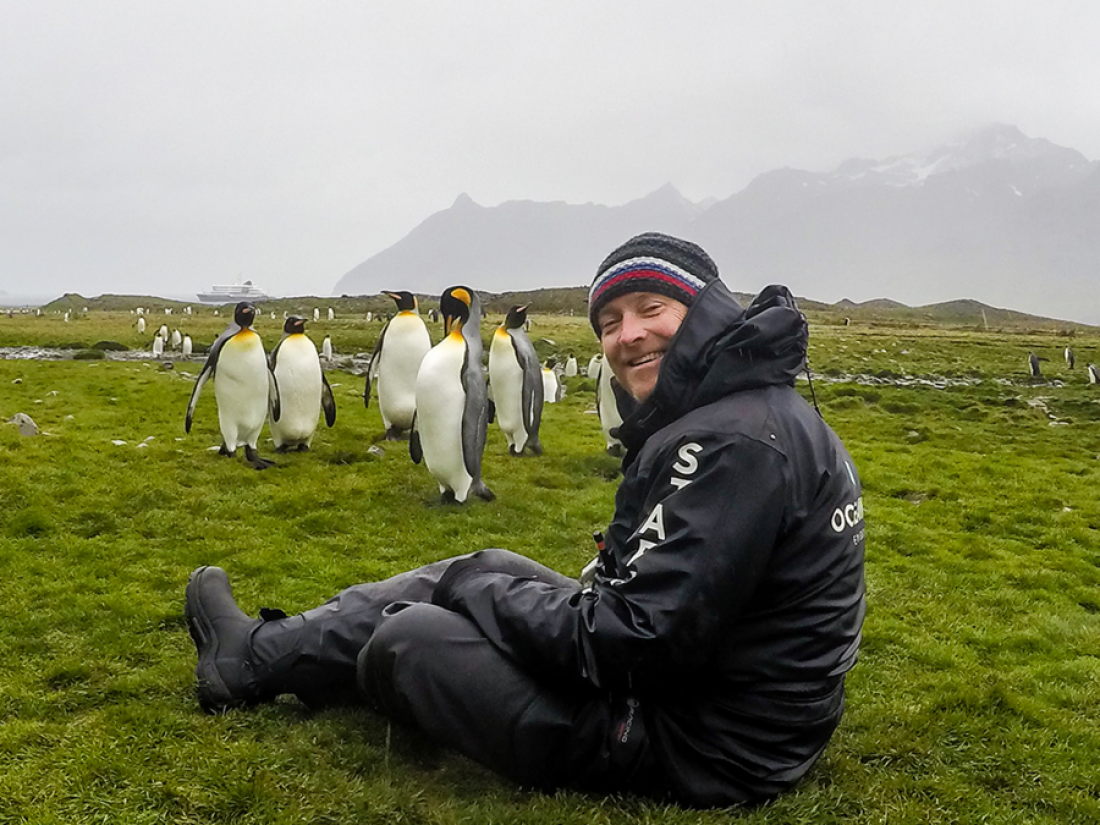 Some of the time left over has gone to cycling and camping and fun activities like that. But it's strange. We live near the water and are used to seeing 10 to 15 river cruises pass our house on a daily basis. Now we see maybe one or two.
I miss the adventure of being in the polar regions and working in a team, getting together with guests who are excited about the place, and giving them a great experience. The whole atmosphere on an Arctic or Antarctica cruise is addictive. It's nice to spend a week camping with your sister and her kids, but I look forward to being on the ice again.
Dejan Nikolic
Hotel Manager
Serbian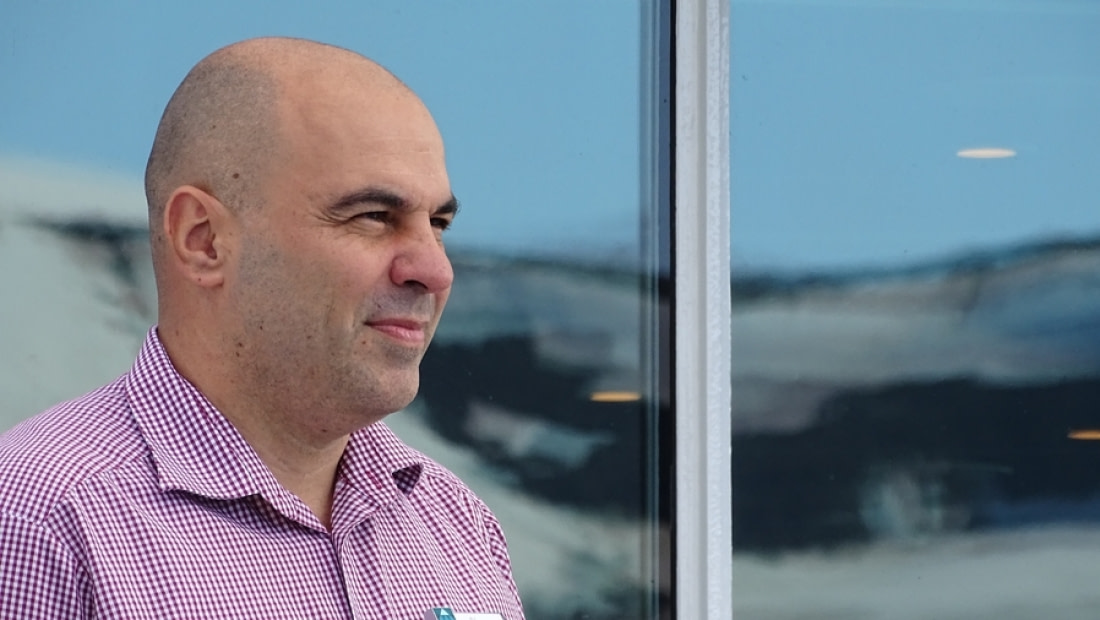 During the coronavirus travel ban, I have really missed the action of my work. I'm not used to being home this much. It is great being able to spend so much time with family and friends, but travel has just become part of my occupation and lifestyle.
I worked at a few fancy restaurants in Serbia and Dubai before becoming a buffet steward with another cruise company, then I worked in river cruises for some time before joining Oceanwide in 2013. This has kept me always on the move. But now things are so slow and uncertain. I look forward to getting back out there again.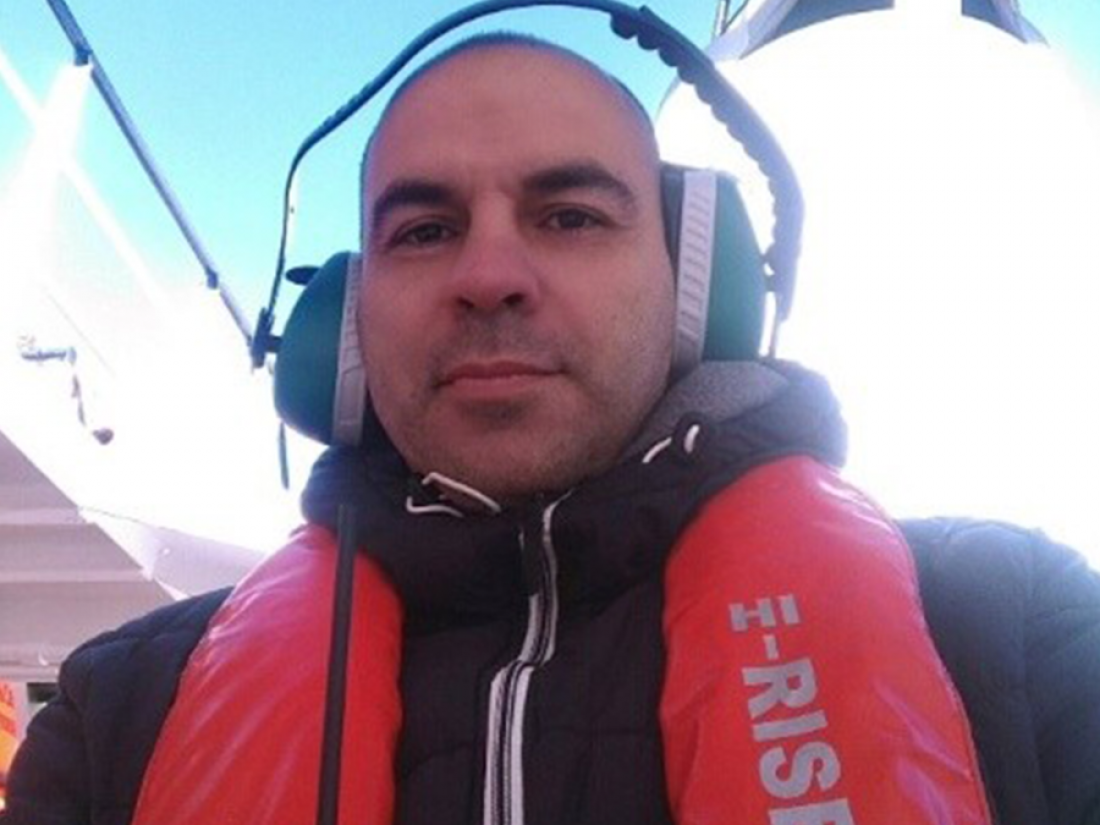 In the meantime, I think about all the great experiences I've had on my voyages - seeing polar bears in Svalbard, orcas in Northern Norway, penguins in South Georgia. I hope to see s/v Rembrandt again soon. I have worked on all Oceanwide's vessels, but Rembrandt van Rijn is my favorite. I miss that ship.
Laurence Dyke
Expedition Guide
United Kingdom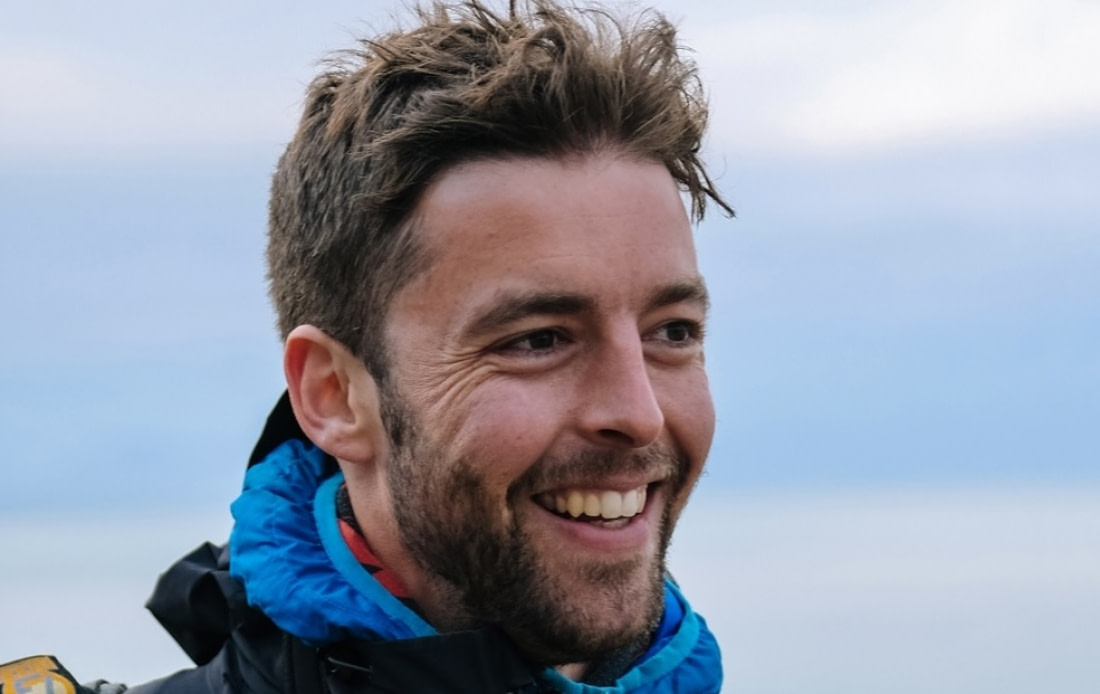 Since arriving back in the UK in May, I succumbed almost immediately to a mysterious virus. I still don't know what it was, as no tests were available to the public here at the time, but fortunately it has not left me with any serious lasting effects.
Virus notwithstanding, it's been nice to be back in the UK. I was able to make the most of summer. This involved a lot of cycling around Cornwall and Dartmoor. But most of all, I've been kitesurfing. Last week alone, I kited more than 100 miles.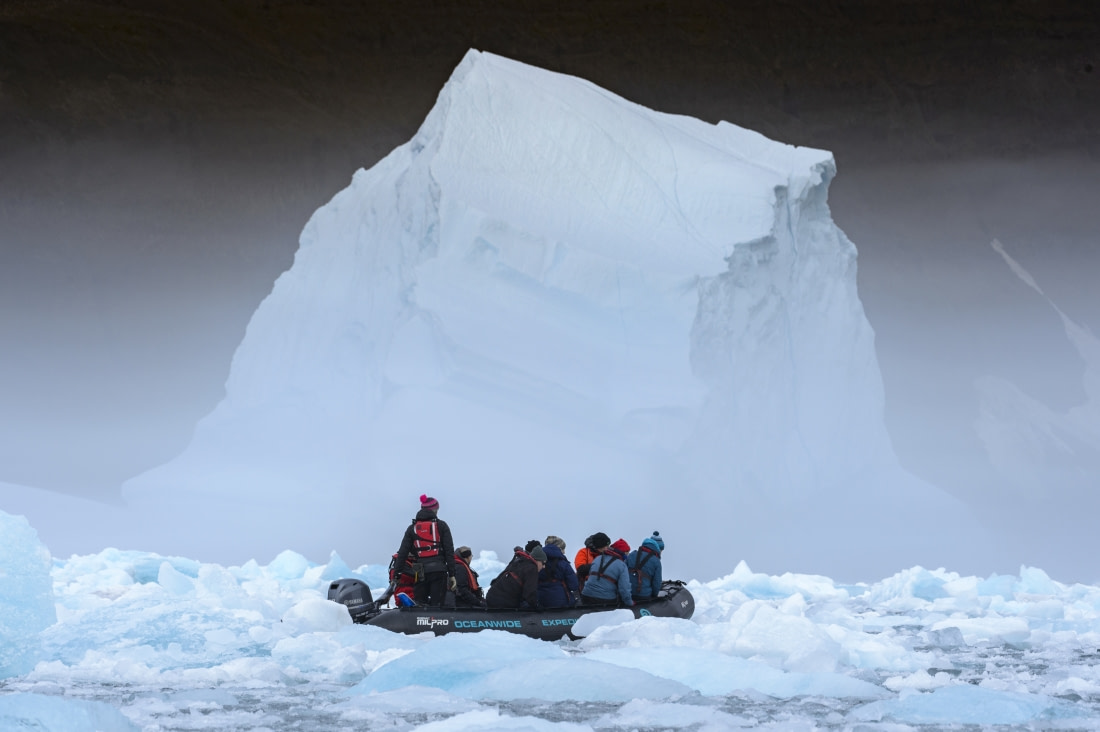 I've also had a few little construction projects to keep me busy, all with friends and neighbors. These included building an office for (and with) my brother-in-law, renovating a 19th-century coach house with my best friend, and building some large wooden raised beds for plants.
Other than that, I've been using this extended break as a chance to catch up with all the latest glaciology science. While interesting, this science makes for some very sobering reading. Put simply, the world of snow and ice is in deep trouble.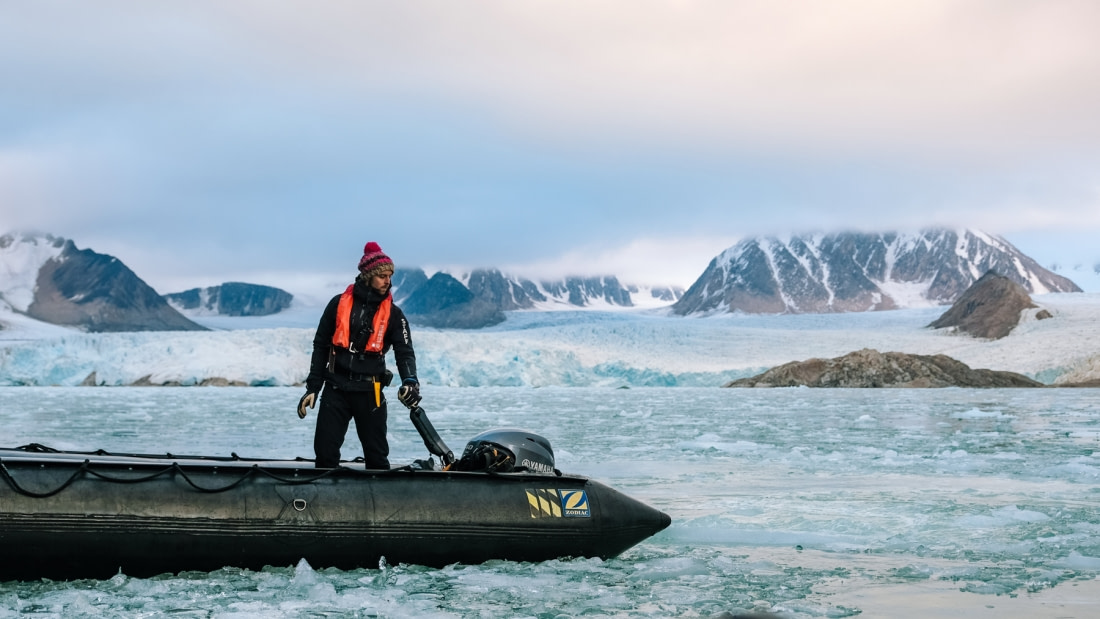 In even the most remote corners of the Earth, it is changing at a rate which is unprecedented in thousands of years (perhaps even millions), and that change shows no sign of abating. In fact, we are only in the opening phases, and far greater changes are already afoot.
Remmert Koster
Captain of Hondius
Dutch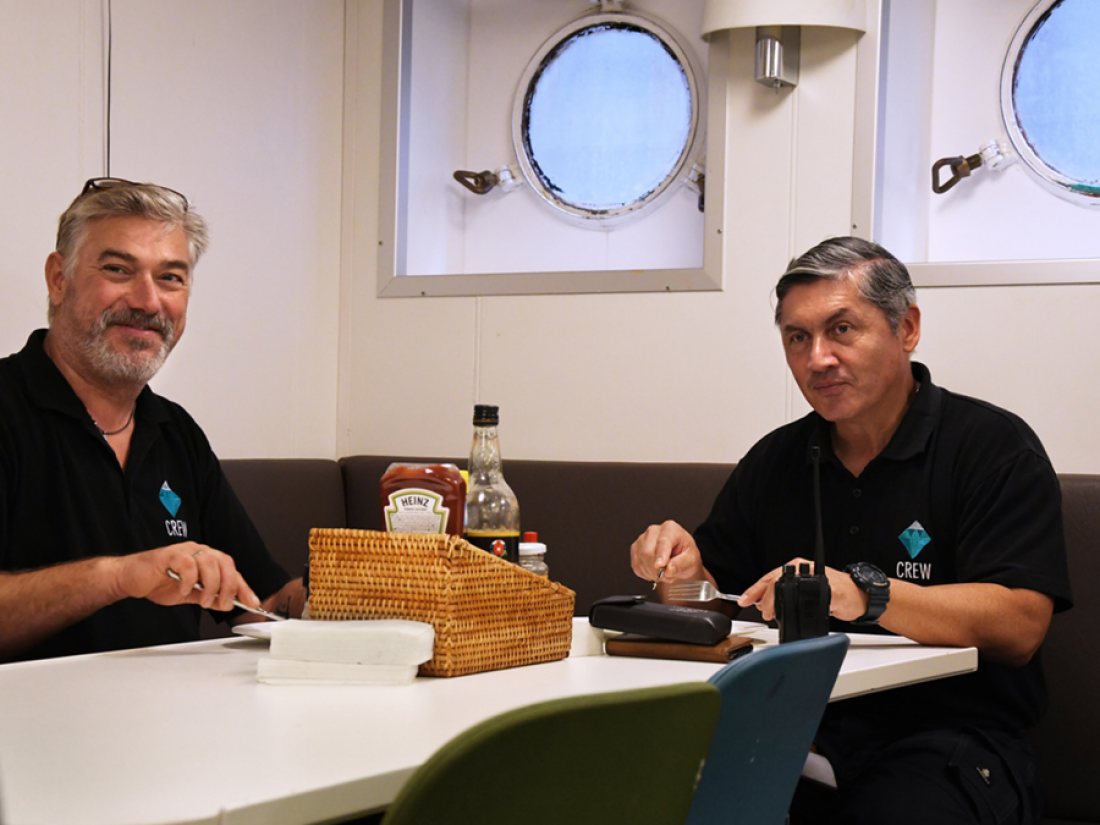 The vessel I'm on right now, Hondius, is almost empty nowadays. It is nothing like the vibrant beehive it is in operation. A full crew and passengers are what make my job exciting. I'm looking forward to seeing how enthusiastic our guests get once we're back to making Antarctic and Arctic trips again.
Seeing wildlife is just part of our job, but it never becomes boring or "another day at the office." The moment I see the excitement on the faces of our passengers experiencing this wildlife for the first time, I am reminded of what we're doing here: selling lifelong memories and once-in-a-lifetime experiences. I look forward to doing that again. We can't start sailing again soon enough for me.
Until then, we're doing everything necessary to keep the ships in good shape and make sure we are ready to go when we resume sailing. But of course, there's a lot of spare time that needs to be filled. Reading, staying in touch with family, small projects, working out, and socializing with the crew helps pass the time. The occasional movie night and dinner with our friends on Ortelius helps, too.
Rolando Garcia
Bartender
Filipino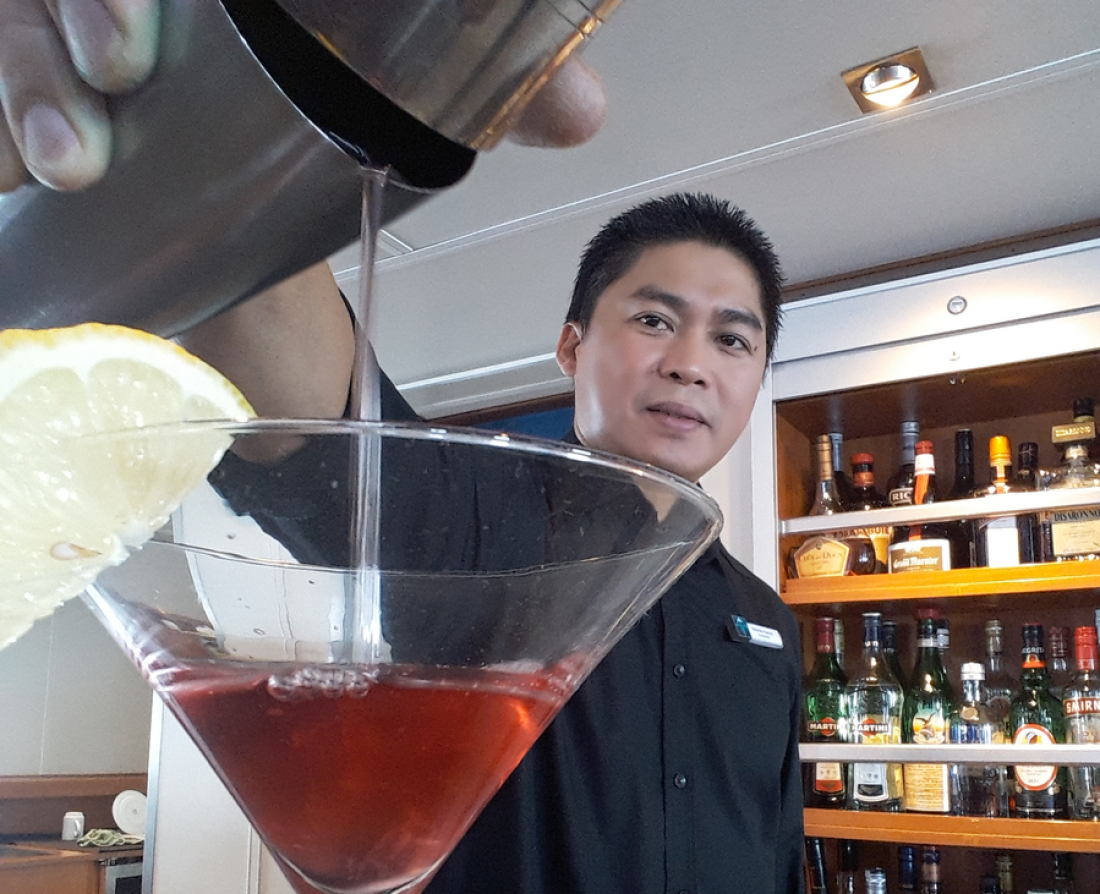 This is the longest time my wife and I have been together since we got married. I have been spending a lot of time with her and my two kids lately, and I'm also doing some small work for extra income, such as baking pastries and supplying frozen meat for sale.
This pandemic has made a big impact globally, and one of the industries that has been most affected is tourism. I really miss my job, being behind the bar, mixing drinks, meeting different guest, and satisfying their expectations for the cruise.
And obviously, I miss the income!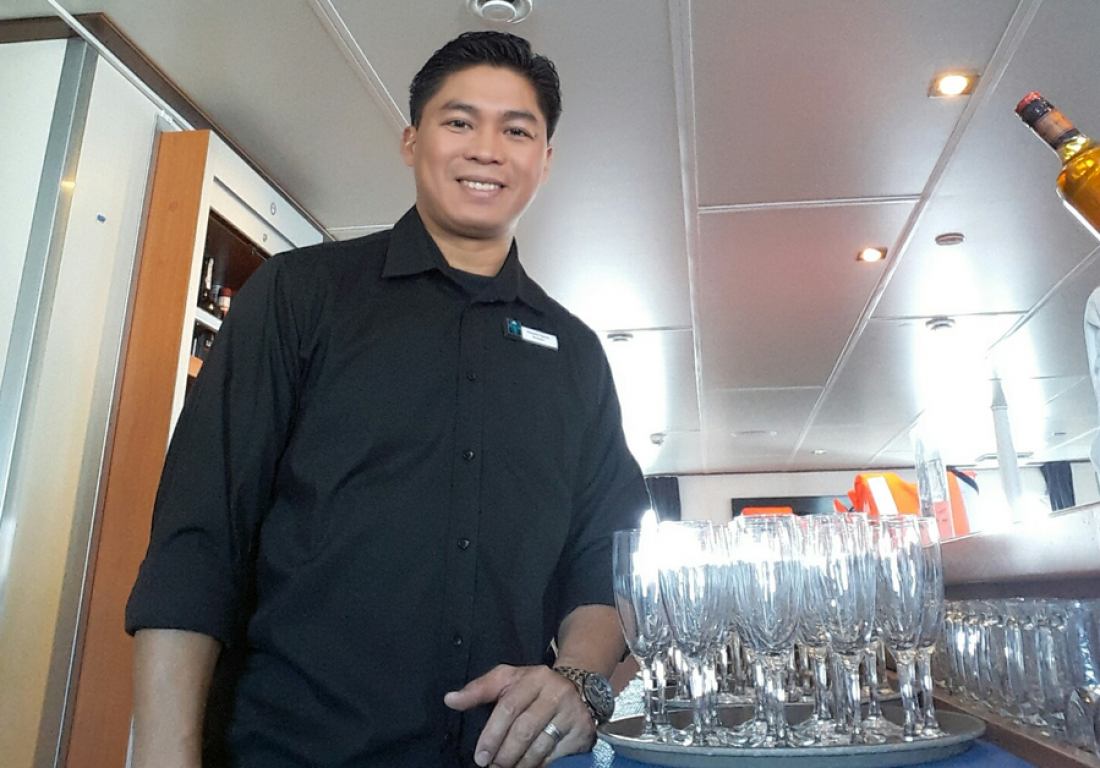 I am looking forward to everything being back to normal, even though we all know it's going to be a different kind of normal than the one we had before. But like Michael Jackson said in his song, I hope we can "heal the world and make it a better place for you and me and the entire human race."
Sara Jenner
Expedition Guide
British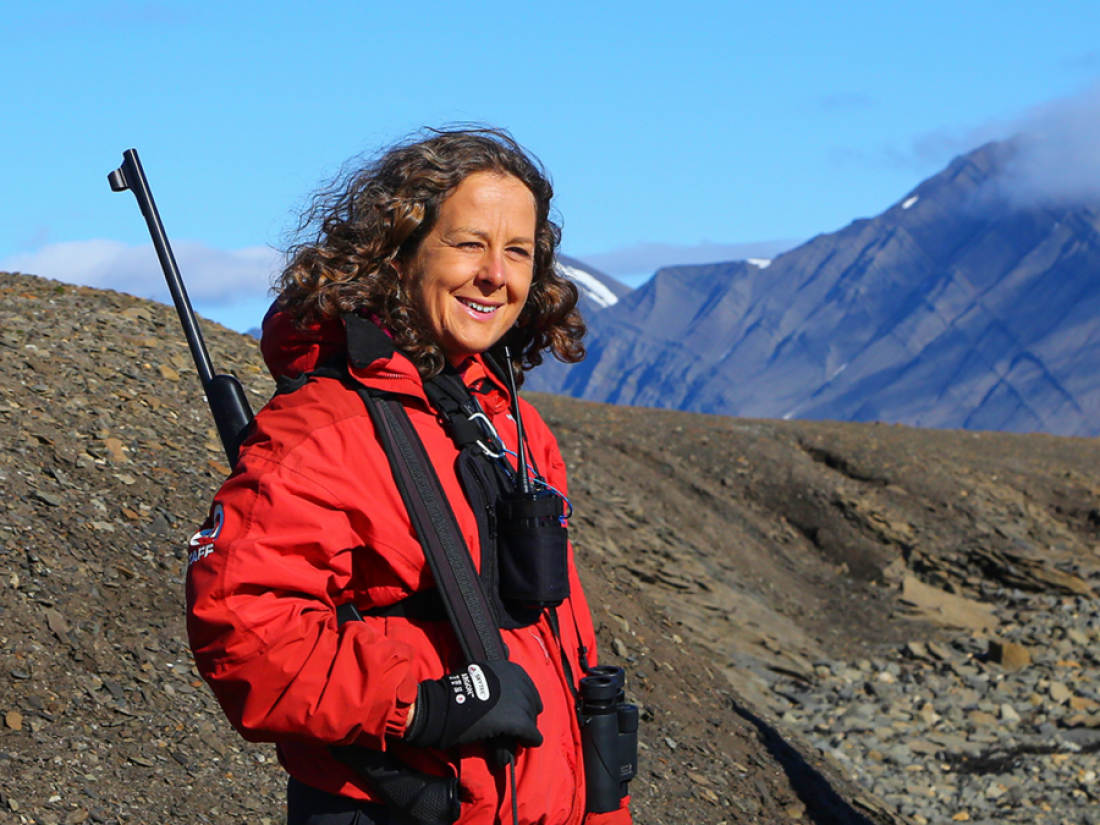 My job is pretty active, so it has been important for me to stay fit in case we continue sailing. And because I also don't want to gain those inevitable "corona kilos," I have taken up running again, a pastime I have enjoyed since school. A good run of 10 to 15 kilometers before breakfast, rain or shine, gives me the kickstart I need each day.
And having lived out of a rucksack for the past four years, I have enjoyed getting back into the kitchen. Cooking has been one of my passions since I was young, when my grandma taught me how to make traditional British dishes like "toad in the hole" and a proper Sunday roast.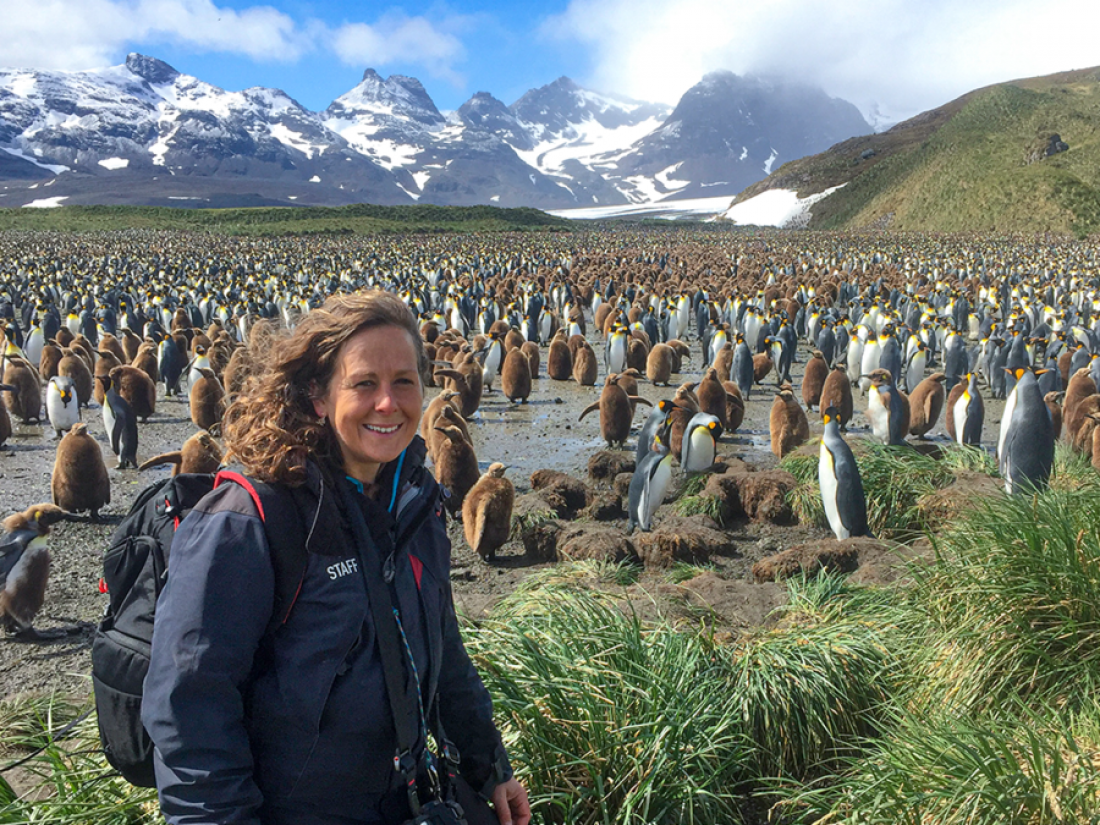 I have also been forced to look closer to home to get my wildlife fix. Luckily, Norfolk has a large gray seal haul-out, and there is amazing birdlife at Norfolk Broads. I was even lucky enough to go to Poland for a few weeks, photographing European bison, elk, beaver, red fox, and thousands of cranes.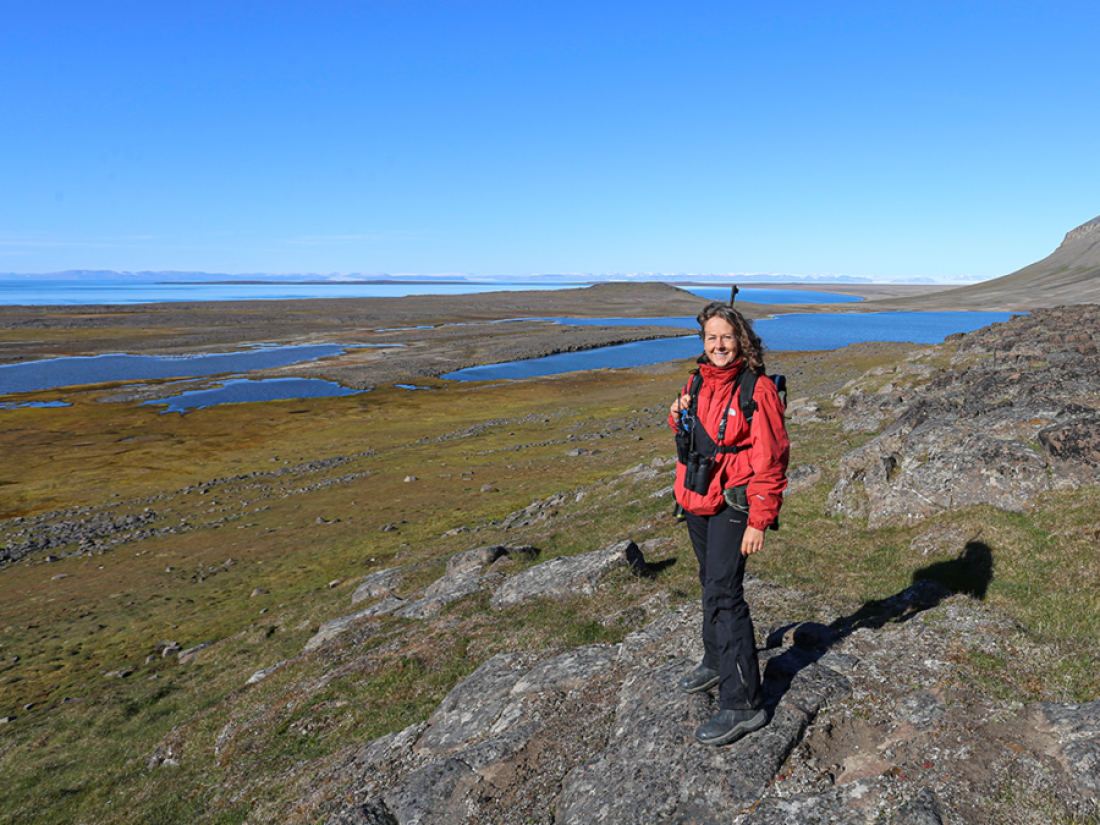 But I miss the polar wildlife. This has been the first time I have been without work since I was 18. What this spare time has made me realize is that my job is not just a job, it's a way of life. There have been moments recently where I have felt an emptiness I have never felt before.
I look forward to getting back into real wilderness. Nothing excites me more than standing on the decks of our ships, binoculars in hand, searching for that dollop of mayonnaise on the ice that might be a polar bear. I miss talking to our guests and sharing travel stories over dinner or a drink.
And it goes without saying, I greatly miss my colleagues. They are like family to me, and I can't wait to sail with them again!