The much-awaited day of a much-anticipated trip
Today we celebrate the maiden Arctic voyage of our new ship, m/v Hondius. After more than two years from conception to construction, this newest member of our nautical family has finally left home.
And we are very, very proud parents.
Having completed its extensive sea trials, achieved the desired speeds, and exceeded the expectations of all of its equipment, Hondius sailed from the Brodosplit shipyard in Split, Croatia. She then ported in the Dutch town of Vlissingen, home of the OEX headquarters, where she awaited the start of the Arctic travel season.
Hondius is the world's first-registered Polar Class 6 expedition cruise vessel. As such, she represents one of the most structurally fortified, technologically advanced, and navigationally nimble tourism ships in the polar regions, capable of reacting to weather and wildlife opportunities with the utmost speed and flexibility.
Here you can see a few pictures of Hondius taken while she was in port...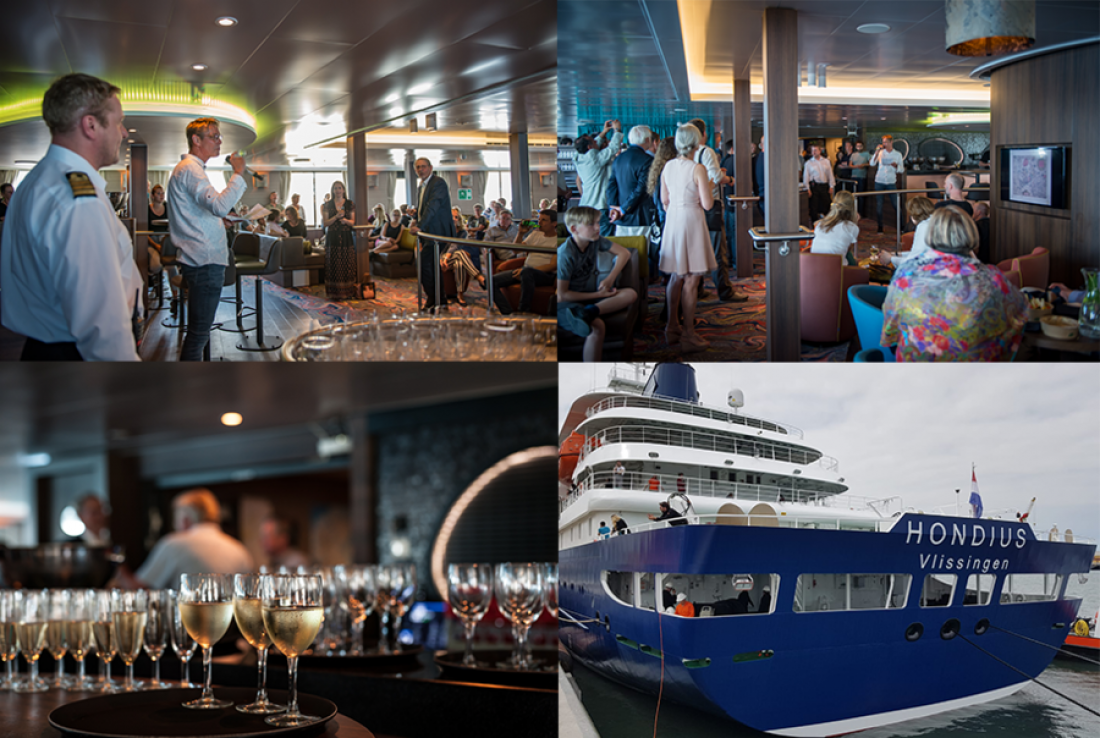 Interior photos by Suzan Fotografie
Hondius will make stops at Aberdeen, Fair Isle, and Jan Mayen before reaching the iconic Arctic island of Spitsbergen, one of the best places in the world to spot polar bears.
Though this initial Arctic voyage will focus on whale watching, offering passengers potential sightings of minkes, fins, blues, and orcas (killer whales), Hondius guests may also see white-beaked dolphins, harbor porpoises, grey seals, reindeer, walruses, Arctic foxes, and multiple species of seabird.
After completing her first expedition cruise, Hondius will continue the summer with some of the most classic routes in the Arctic. She will even sail under the northern lights in the east Greenland fjord of Scoresby Sund, Earth's largest fjord system, later in September.
But though Hondius's first season will be spent in the Arctic, she is just as much an Antarctic expedition vessel as an Arctic one. Beginning in October, Hondius will embark on a full program of cruises throughout Antarctica, visiting such emblematic areas as the Antarctic Peninsula, the South Shetland Islands, South Georgia, and the Falklands.
In these exotic Southern Hemisphere landing sites, passengers have the opportunity to spot a wide variety of whales, seals, multiple penguin species, and many other seabirds – and all while engaging in exciting activities, some of which are only available in Antarctica.