West Point Island's Breeding Birds
West Point Island is known not only for its high cliffs and scenic coastal views but also its bird life. In fact, the island is recognized by Birdlife International as an Important Bird Area. Two species of penguins, Magellanic and rockhopper, breed on the island. At Devil's Nose about 2,000 black-browed albatrosses breed, and there are around 15,000 on the whole island. Other confirmed breeders are Falkland steamer ducks, upland geese, ruddy-headed geese, striated caracaras, turkey vultures, blackish cinclodes, and Cobb's wrens.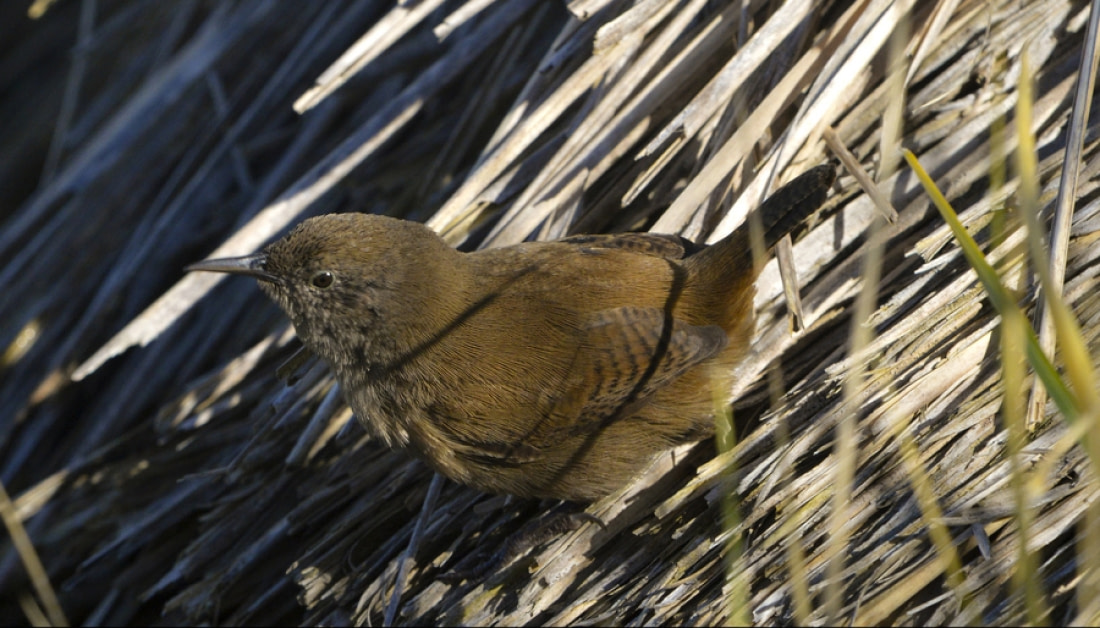 The Ravages of Cattle and Rats on West Point Island
Formerly called Albatross Island by 18th century sealers, West Point Island used to be a major seal hunting base. Fur seals were killed for their fur, elephant seals and penguins for their oil. The hunters also brought cattle and rats that destroyed the island's ecosystem.
West Point Island and its Presiding Family
At the end of the 19th century, the island was leased to Arthur Felton, the great-uncle of the current owners of the island. Felton started a sheep farm on West Point Island, but he also recognized the importance of the original vegetation and wildlife. An extensive tussac replanting program was started in the early 20th century, restoring some of the island's biodiversity. The endemic plant, Felton's flower (Calandrinia feltonii), was named after Arthur Felton.
The Current Caretakers of West Point Island
West Point Island has been inhabited by the same family since 1860. The Napier family still runs a sheep farm on the island, but nature conservation and ecotourism are playing a more important role on the island since tourism started here in 1968.