The birds and blossoms of Steeple Jason
Steeple Jason is part of the Jason Islands group, located in the northwest Falkland Islands. It is 10 km (6.2 miles) long and 1.6 km (one mile) wide and is one of the most ecologically abundant islands in the archipelago.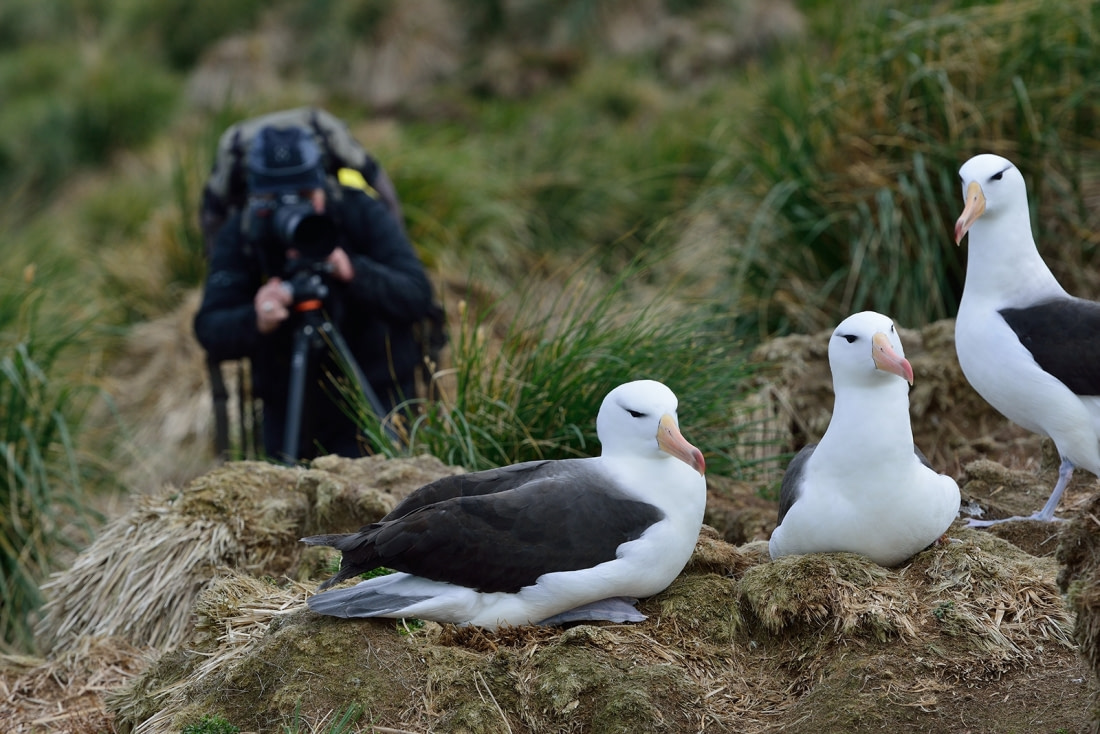 Due to the sometimes-severe local conditions, we cannot stop at Steeple Jason during every Falklands voyage, but this makes landings at the island especially memorable.
Steeple Jason is a haven for many forms of wildlife, birds in particular. In fact, the largest black-browed albatross colony in the world resides at Steeple Jason, boasting more than 110,000 breeding pairs. This massive albatross colony stretches 5 km (three miles) and is around 200 meters (650 feet) wide. Rockhopper penguins also live and breed among their nests.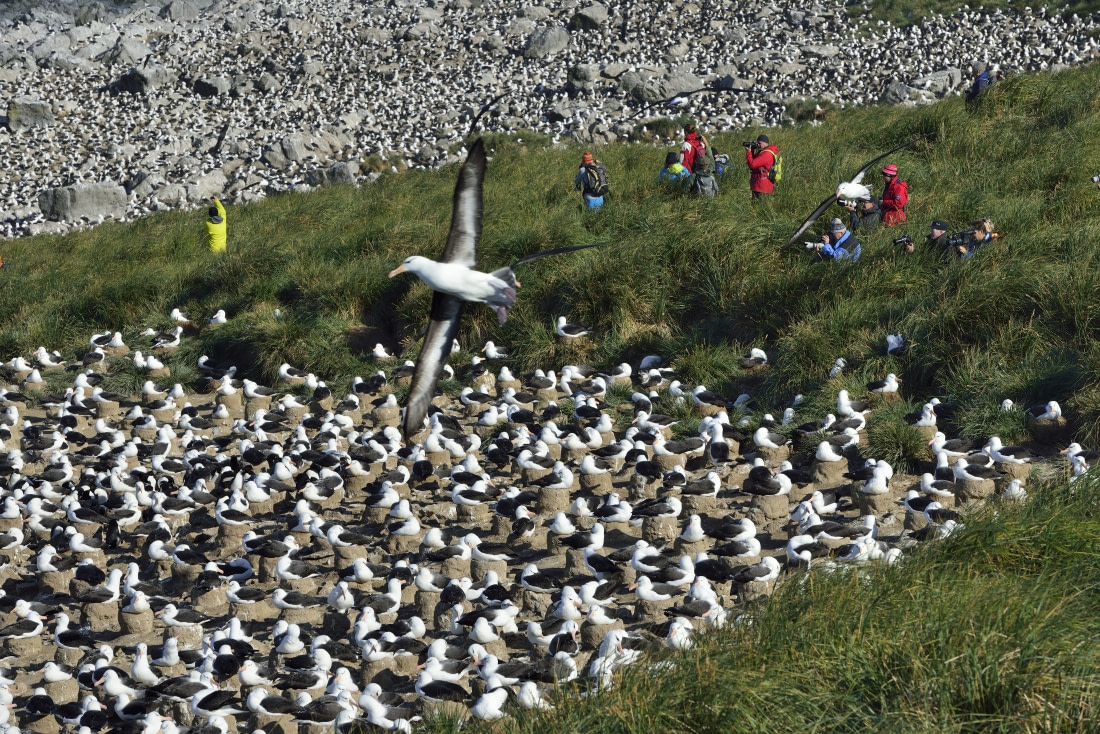 Not only that, Steeple Jason is home to the largest number of striated caracara and Falkland skua in all of the Falklands. Sea lions and gentoo penguins live on the island, too. And the flora of Steeple Jason is equally diverse, featuring over 40 species of flowering plant, including two endemic species.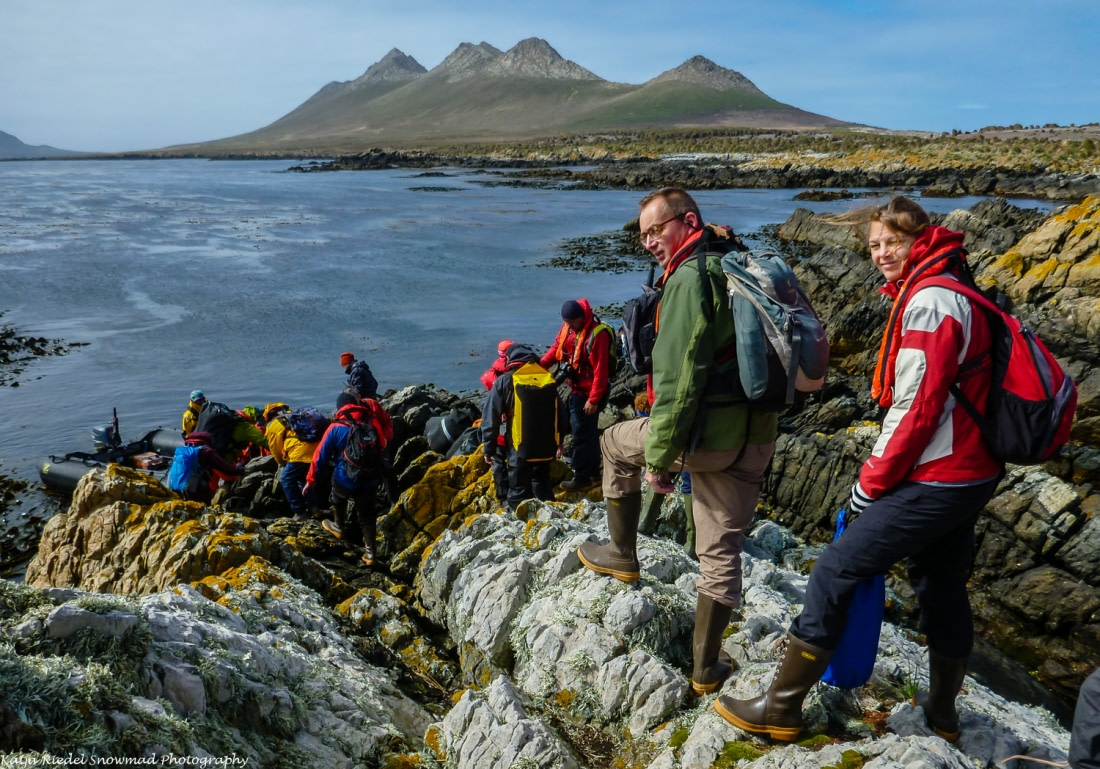 This rich vegetation and mind-blowing wildlife guarantee that if you're ever lucky enough to make a stop at Steeple Jason, you will never forget your time there.