The Top of the Arctic Animal Food Chain – the Polar Bear
Polar bears are apex predators, topping the food chain for their particular ecosystem. Only humans pose a threat to this massive and majestic species. It can be seen as ironic, then, how many people book Arctic trips in the hope of spotting polar bears in their natural habitat.
But incredible as it is to see these animals in person, their position atop the far-north food chain requires us to be very careful when venturing into their territory. This is why we have stringent and inflexible safety policies when embarking on an Arctic cruise, not only for the sake of our staff and passengers but also for the polar bears.
Nonetheless, there's nothing quite like seeing a polar bear in its ruggedly beautiful home. If you decide to join us on an Arctic voyage and are lucky enough to spot a bear yourself, here are five facts that will help you appreciate the experience all the more.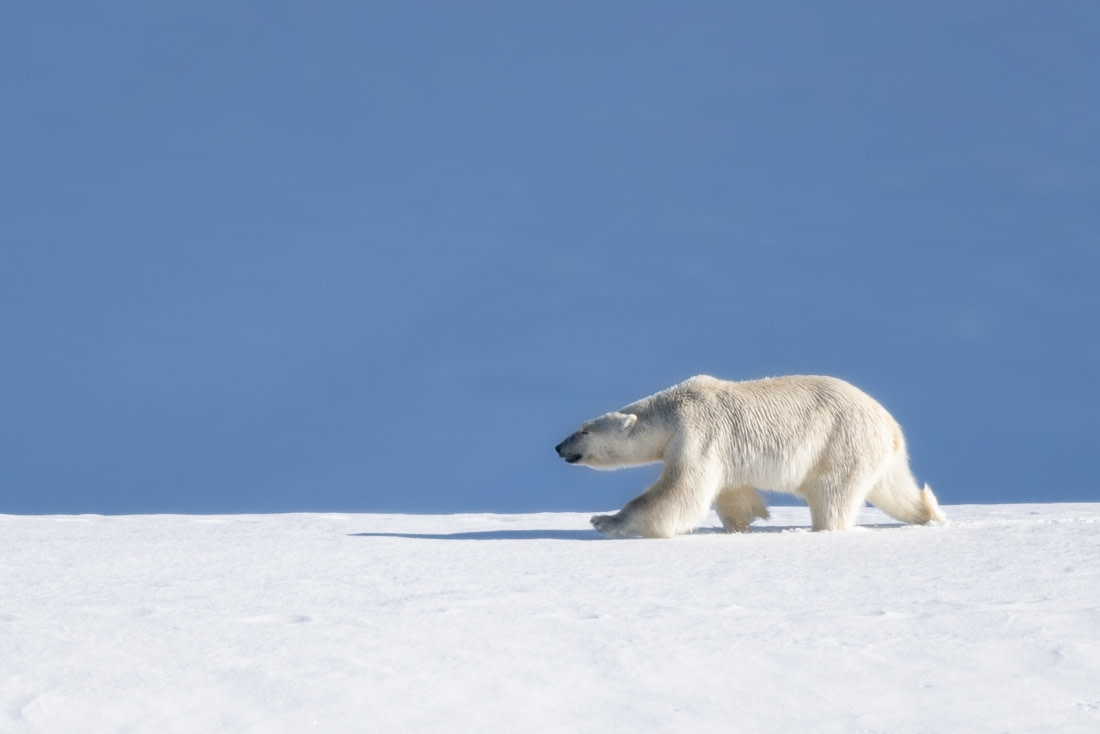 1. What Do Polar Bears Eat?
When you're at the top of the food chain, you can afford to be picky. But polar bears will actually eat most any meat they can catch – musk oxen, crustaceans, reindeer, dead whales, rodents, and even other polar bears. They'll also eat plants during the lean months of the year. The ideal polar bear meal, however, is bearded or ringed seals. Of all the other animals in the food chain, seals provide the largest reward for the least effort.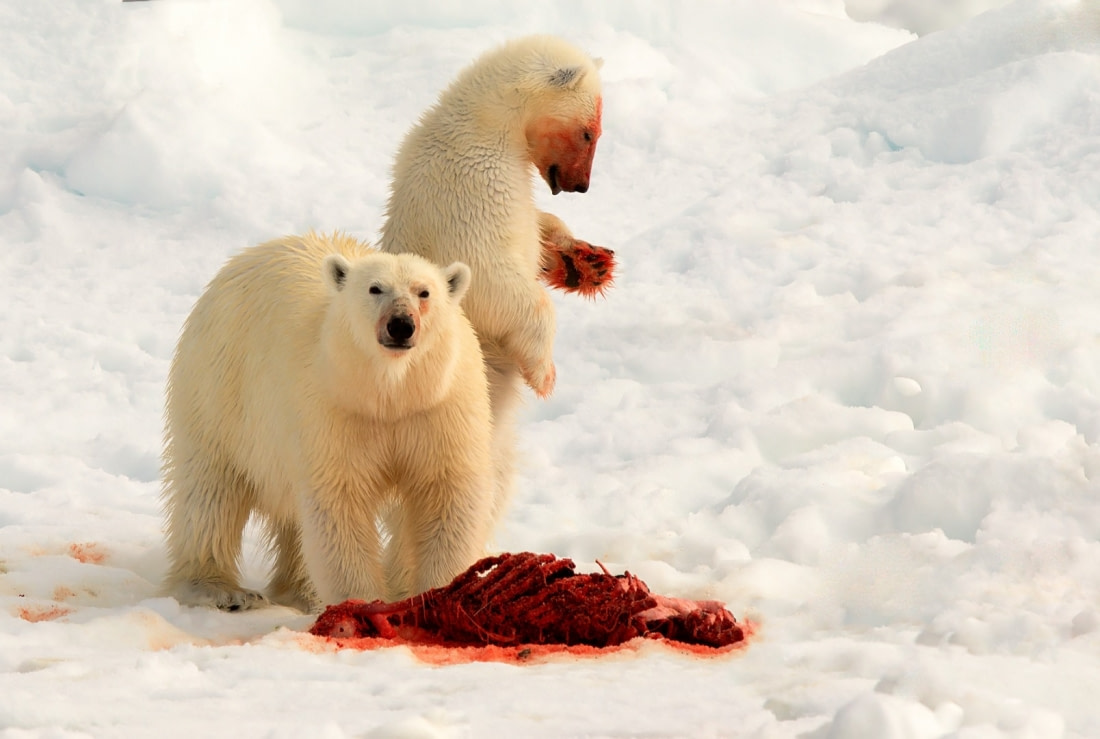 2. How Do Polar Bears Hunt?
Polar bears can run quickly for their size, but they do not generally rely on speed for hunting. This consumes too much energy. Instead, polar bears tend to approach their prey stealthily, using the wind direction to avoid being detected by scent. They often hunt at seal breathing holes, waiting for hours for a seal to appear and then pouncing on it the moment it surfaces. Being at the top of the food chain means hunting smart, not hard.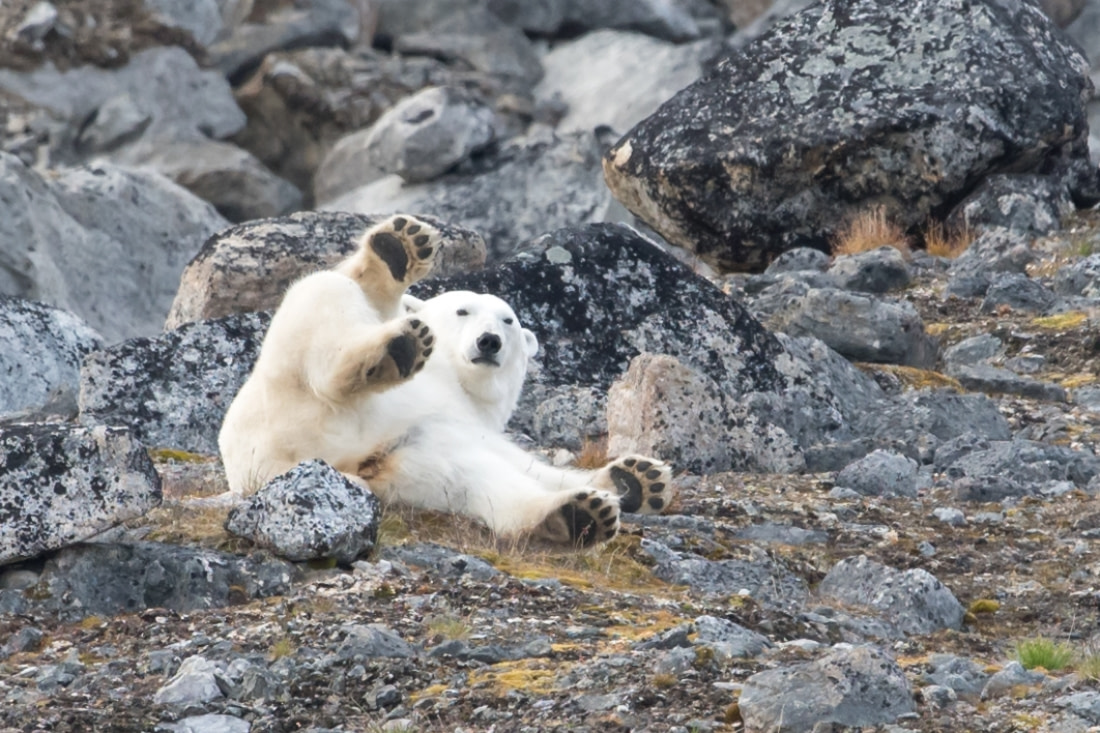 3. Where Do Polar Bears Live?
Polar bears are exclusively Arctic animals, living in the far northern reaches of Canada, Alaska, Greenland, Russia, and Northern Europe. We visit some of the most populated polar bear habitats in Svalbard and Franz Josef Land, where polar bears have vast hunting grounds, called "home ranges." These ranges can extend for several thousand square kilometers / miles, by far outsizing every other bear hunting range.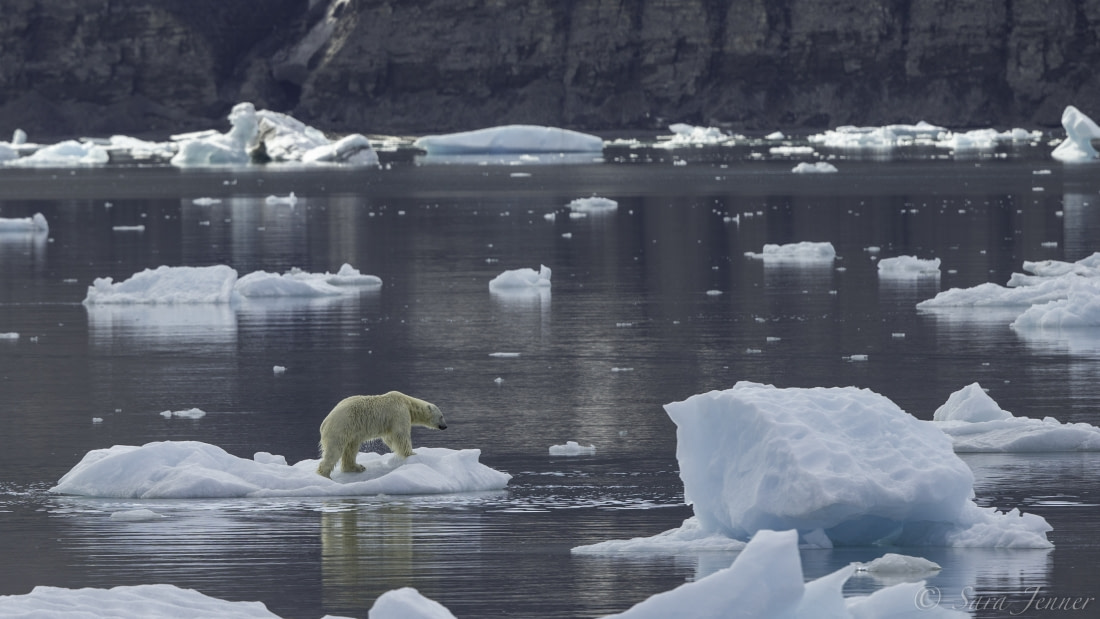 4. How Do Polar Bears Mate?
From April to May, young male polar bears find females based on scent. This usually leads to bloody fights between competing males, after which victors mate with females and, once pregnant, those females leave to eat as much as possible. In late September, females dig dens in the snow to live in, entering a kind of hibernation - though not official hibernation, as polar bears do not hibernate. About six months later, females give birth to one to two cubs who will remain with her for two to three years before taking off on their own.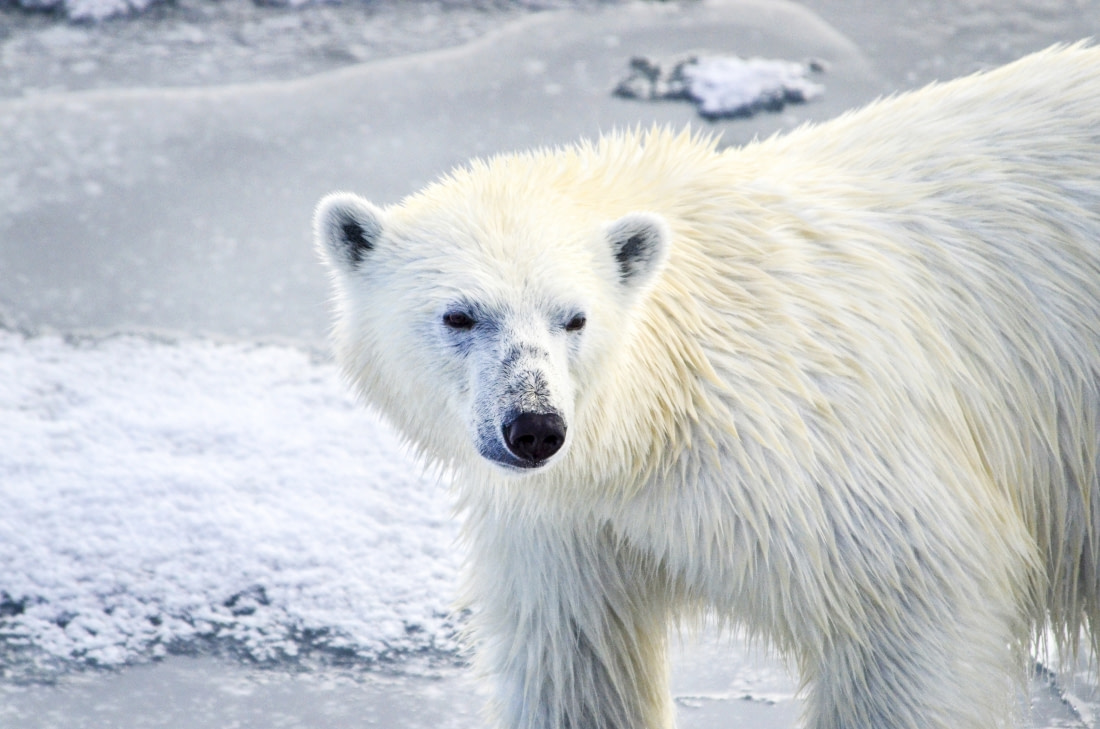 5. How Likely is a Dangerous Polar Bear Encounter?
We thoroughly examine every landing sight from the ship, from the Zodiacs, and then on shore before making any landing with passengers in polar bear country. We never land in an area where a bear has been sighted. For more information about the safety protocol we follow with regard to polar bears, check out our video below.