What you can see, where you can go, and what you can do in Franz Josef Land
The archipelago of Franz Josef Land is to Russia what Svalbard is to Norway: Both island groups offer excellent Arctic scenery, adventurous outdoor activities, and a good chance of seeing iconic species like polar bears and walruses - alongside a wide range of marine mammals and seabirds.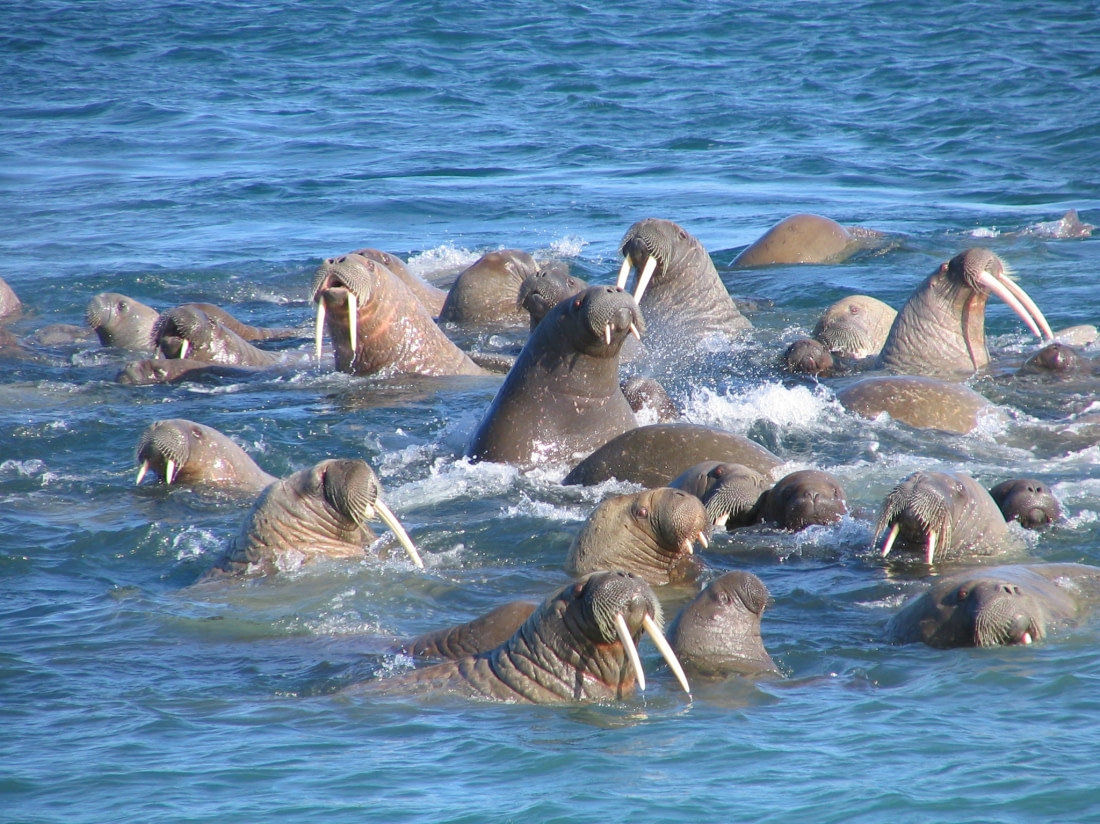 But though the similarities are many, Franz Josef Land is actually quite distinct. Here we'll discuss some of the unique landing sites we intend to visit on our Franz Josef Land cruises.
Arthur Island
One of our intended landing sites in Franz Josef Land is Arthur Island, located north of Zemlya Georga in the Queen Victoria Sea. Arthur Island was named by English explorer Frederick George Jackson after his brother, Arthur Jackson, during the Jackson-Harmsworth Polar Expedition. The island is almost entirely glaciated, and we have a fair chance of spotting polar bears here.
Bell Island
This Franz Josef Land island was named in 1880 by British explorer Benjamin Leigh Smith. Known for its bell-shaped mountain, Bell Island lies in the southwest of the archipelago and is a site we may visit if we cannot land at Cape Flora (details below). Smith built a wooden lodge on Bell Island from which to conduct his Arctic expeditions. This lodge, named Eira Lodge, remains to this day.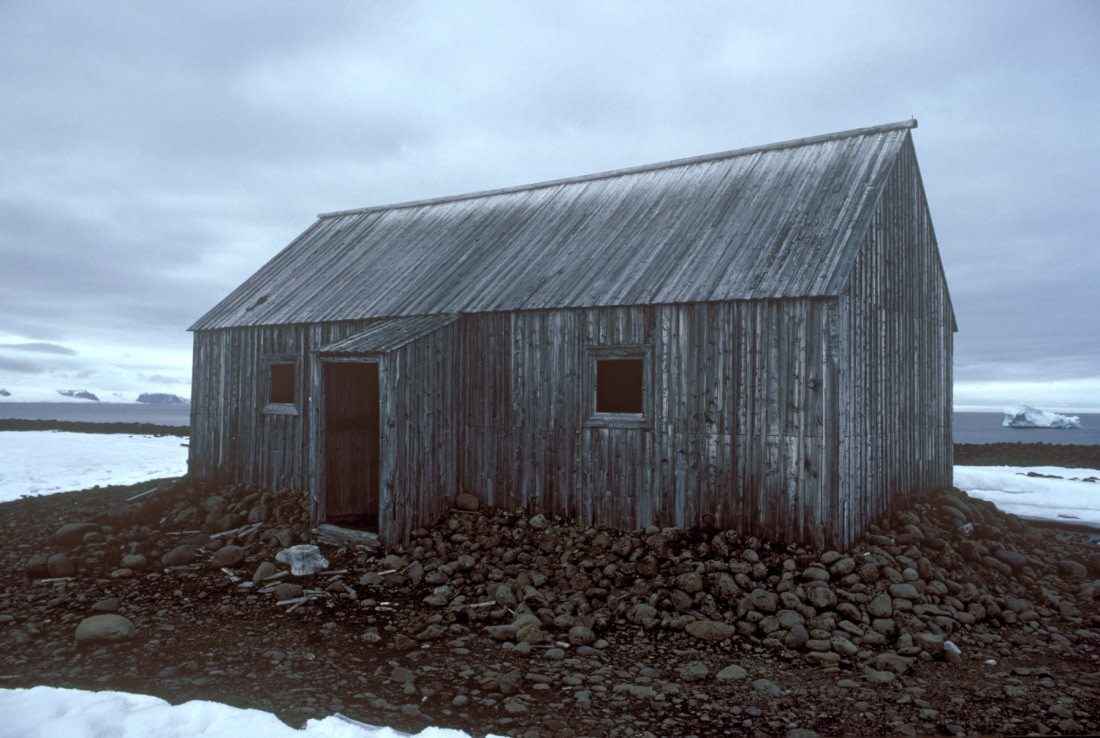 Camp Ziegler
A landing site we intend for the middle of our Frans Josef Land voyages, Camp Ziegler was one of the camps used by the Fiala-Ziegler Polar Expedition of 1903-1905. This expedition, which unfortunately failed in its objective to reach the North Pole, sought refuge at Camp Ziegler after repeated setbacks. You can learn all about the history of this important site on our Franz Josef Land voyage, while also enjoying the area's beautiful mountains and glacier fronts.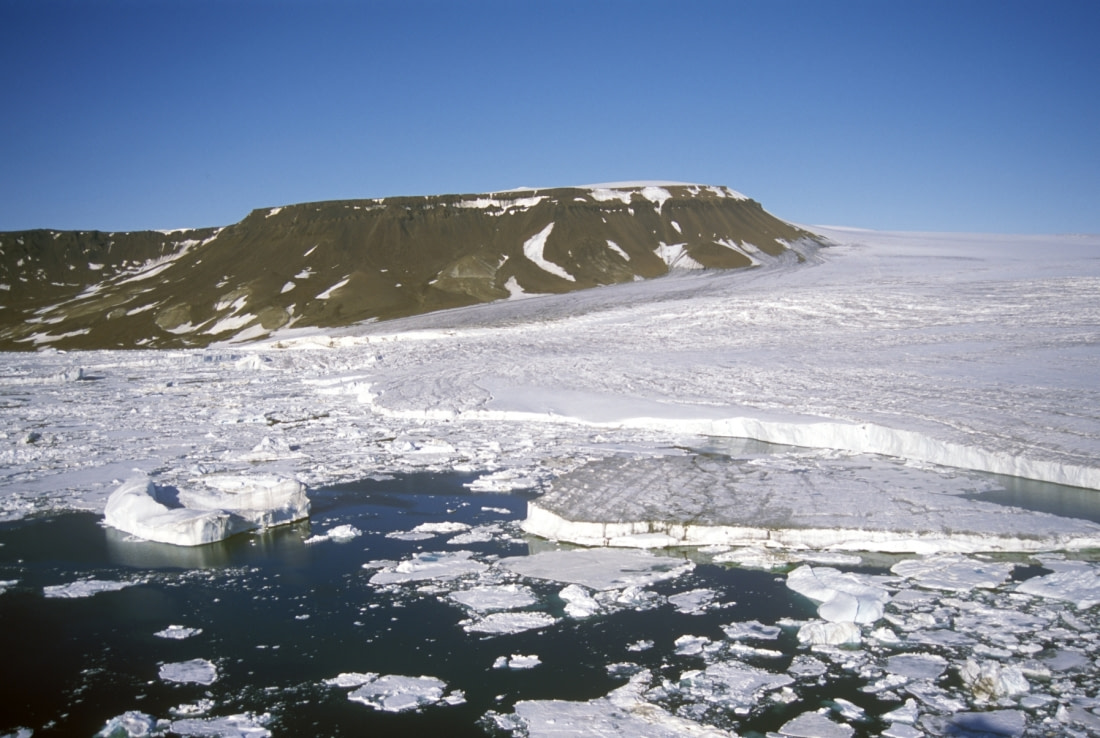 Cape Flora
Located in one of the few areas of Franz Josef Land's Northbrook Island that is not glaciated, Cape Flora's historical significance is assured. In 1881 Benjamin Leigh Smith was shipwrecked here, and in 1896 the explorers Frederick George Jackson and Fridtjof Nansen ran into each other at Cape Flora while on separate expeditions. But as historically rich as this spot is, it is equally rich in wildlife: On the cliffs behind Cape Flora are large colonies of Brünnich's guillemots, and here we can sometimes witness the younger birds trying to glide down to the sea.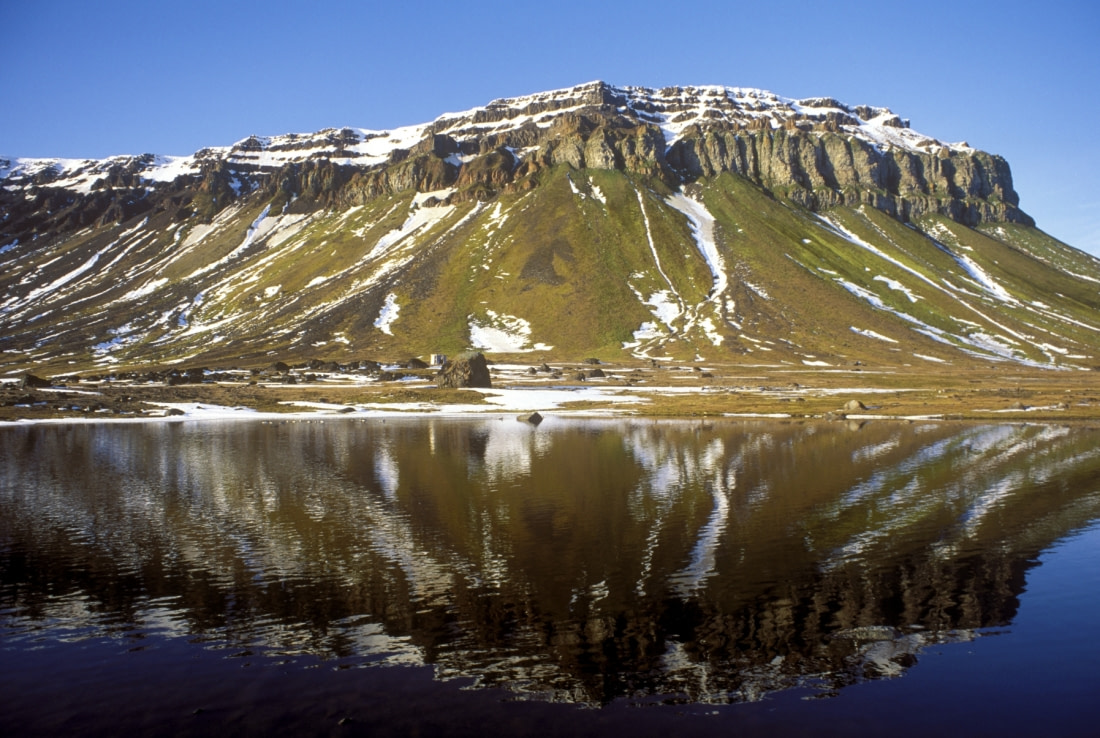 Cape Norway (Cape Norvegia)
This historic Franz Josef Land site, not to be confused with the Cape Norvegia of Antarctica, was the 1895-96 wintering spot of Norwegian explorers Hjalmar Johansen and Fridtjof Nansen. Their hut still stands here on Jackson Island, and our plan is to pay it a visit.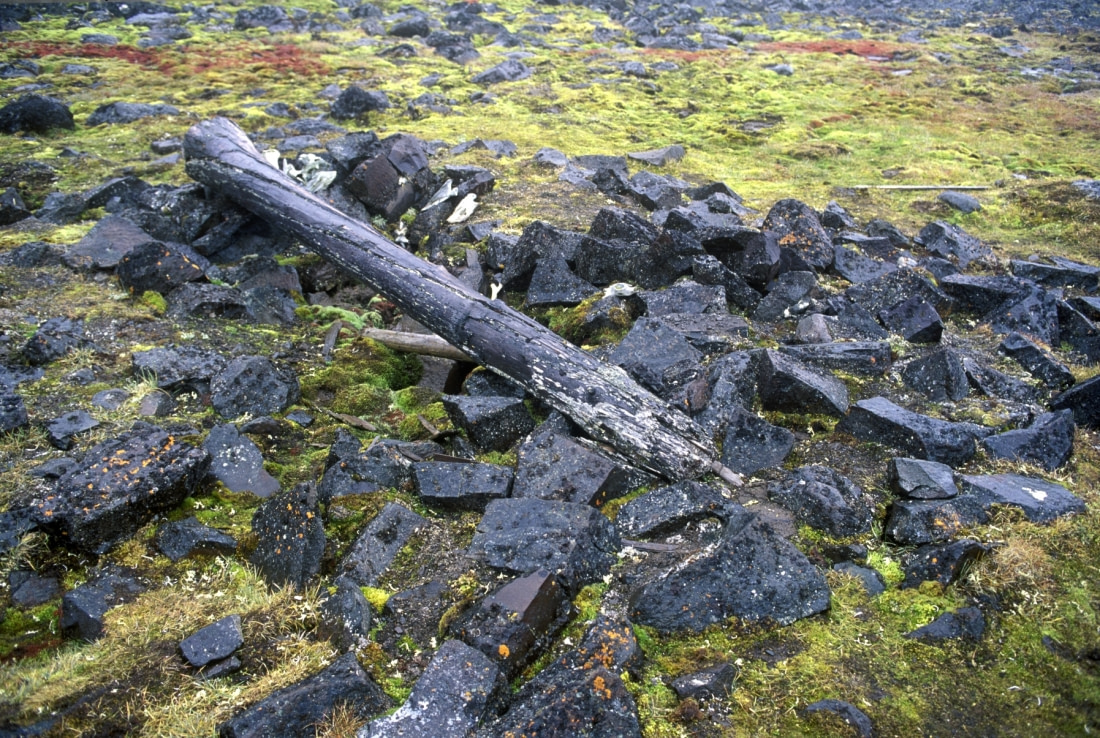 Nagurskoye Air Base
Russia's northernmost base was named after Polish-Russian pilot Jan Nagórski and was built in the 1950s as a staging area for US-bound Soviet Long Range Aviation bombers. Though we can see the base from our ship, we are not permitted to land here. Even so, this is a fascinating area for anyone interested in the many remote research bases that populate the high Arctic.
Rubini Rock
Home to healthy colonies of seabirds, Rubini Rock is also a major Arctic geological site. This columnar basalt formation is located on Hooker Island and was another discovery of Benjamin Leigh Smith. Here you can see little auks, Brünnich's guillemots, black guillemots, kittiwakes, and fulmars. You might also spot harp seals, bearded seals, or Greenland whales.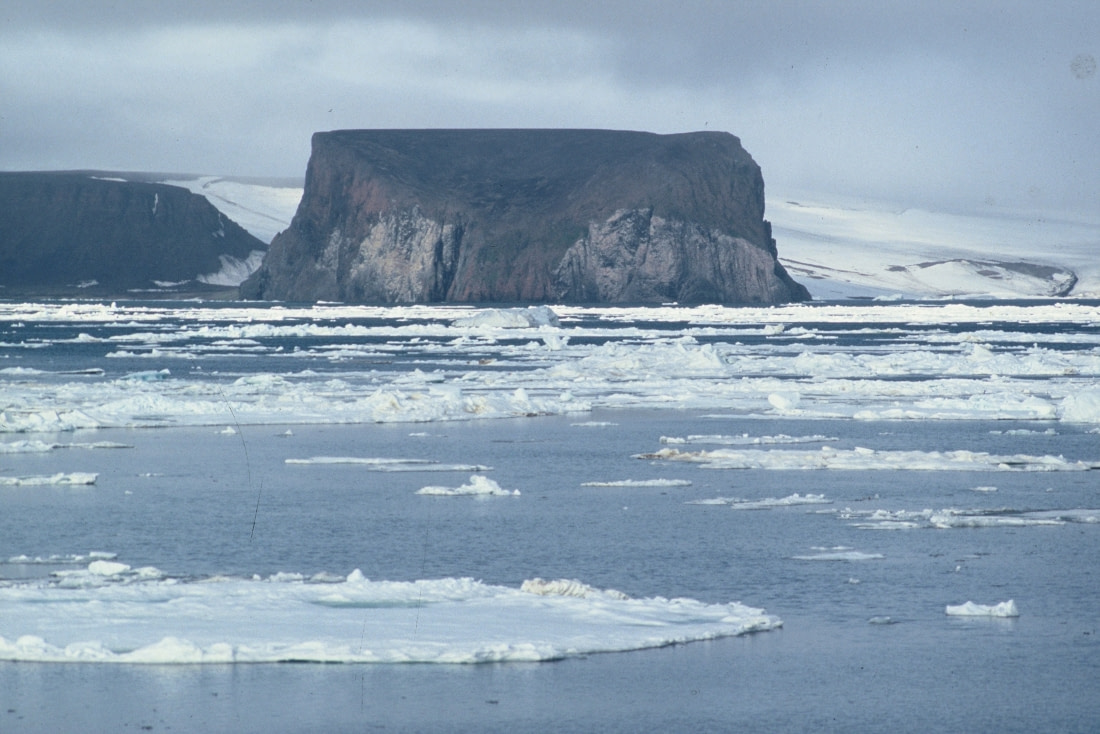 Rudolf Island
Franz Josef Land has been the setting of numerous historic expeditions, and few of its 192 islands can claim this honor more than Rudolf Island. Named after the Crown Prince of Austria by the Austro-Hungarian North Pole Expedition, Rudolf Island is also home to the northernmost scientific station in the world. Here we hope to see the remains of historic 19th-century Italian and American expeditions. We may even land at Cape Fligely, the northernmost landmass in Eurasia, just one of many "high points" offered on our Franz Josef Land voyage.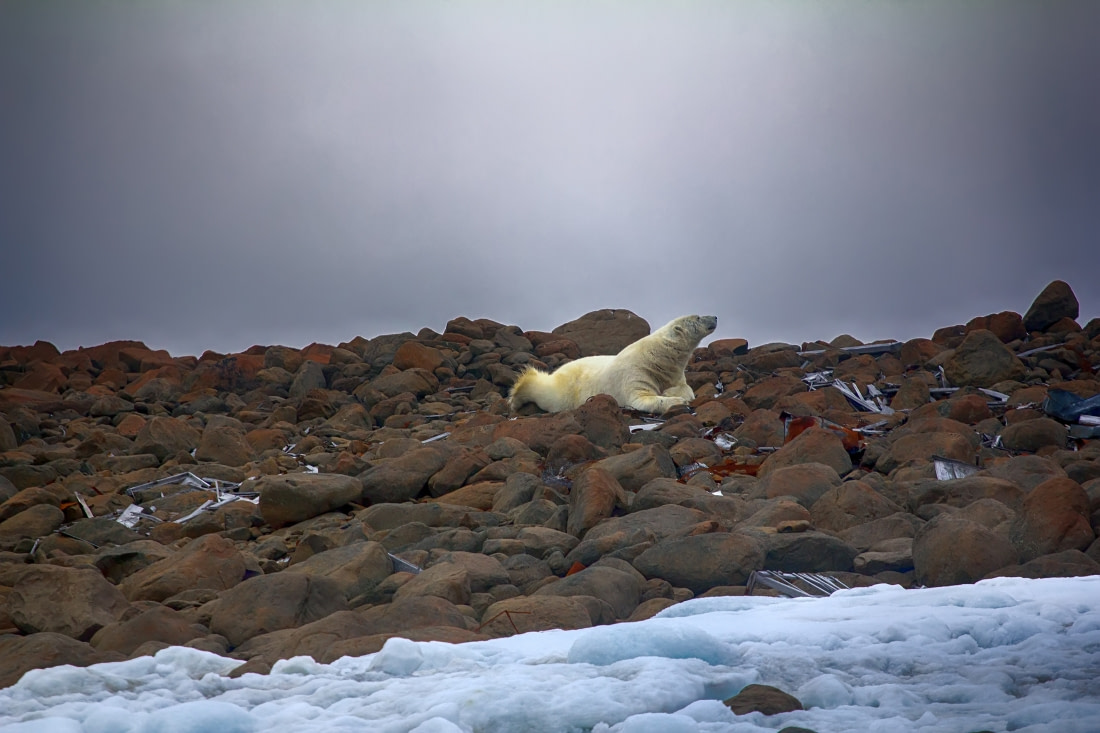 Photo by Maximillian Cabinet, via Shutterstock