Name: Southern Right Whale (Eubalaena australis)
Length: 15 metres.
Weight: 47 tonnes.
Location: Southern sub-topical to sub-Antarctic waters.
Conservation status: Least Concern.
Diet: Copepads and Krill.
Appearance: Dark grey or black, sometimes with white patches on the underside.
How do Southern Right Whales feed?
Southern Right Whales are a member of the baleen whale family. Many baleen whales will take in large amounts of water then strain it back out through specialized plates in their mouths known as "baleens." The krill are trapped inside by the baleen and then are swallowed.

However Southern Right Whales are different in that they are skimmers – they swim through clouds of krill with their mouths open, removing the krill from the water as they pass.
Are Southern Right Whales social?
Southern Right Whales are quite curious and playful when it comes to being around humans. They have been known to try to give boaters and kayak rides on their backs. They're also known to happily interact with Dolphins and Humpback Whales.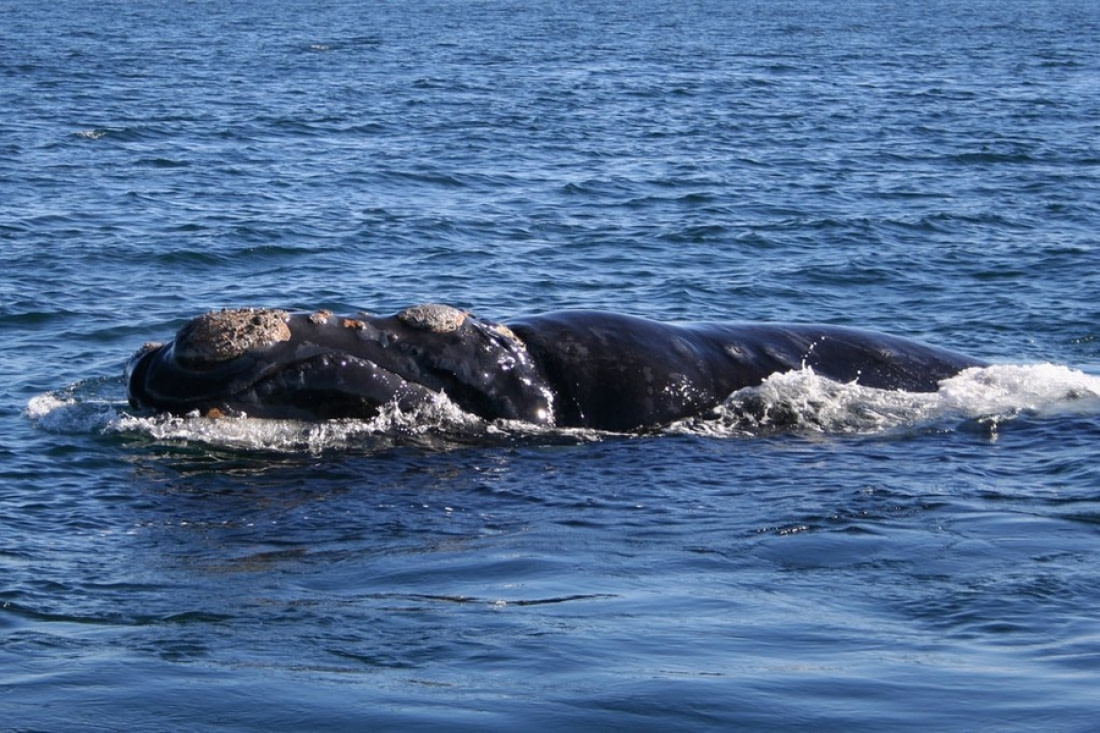 By Michaël Catanzariti [Public domain], via Wikimedia Commons
How fast do Southern Right Whales swim?
Southern Right Whales are slow movers, swimming around 5km per hour on average.
What are Southern Right Whales mating rituals like?
Southern Right Whale females become sexually mature around the age of 9 years old. They will give birth every 3 to 4 years. The breeding season lasts from the middle of July through August.

The female will become surrounded by amorous males. She will roll onto her back to keep her genitals up out of the water and out of the reach of the males until she is ready. This is not always so successful since the male's penis is 12 feet long and maneuverable.

The males, while not outright fighting, will push and shove each other around to gain access to the female. When she is ready the female will give multiple males access. The males produce a gallon of sperm – enough to wash out that of the preceding males.

The pregnancy can last for over a full year. The calf weighs 1,500kg at birth.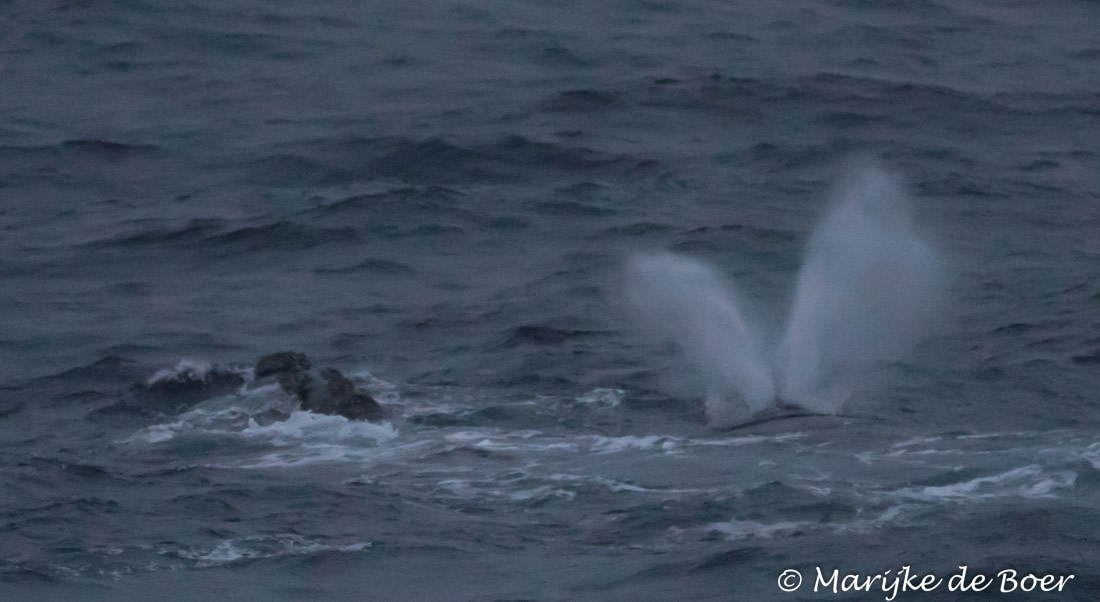 How long do Southern Right Whales live?
Southern Right Whales are thought to live an average of 50 years in the wild, but data is scarce and there are examples of similar species of Whale living closer to 100 years.
How many Southern Right Whales are there today?
There are about 10,000 Southern Right Whales worldwide.
Do Southern Right Whales have any natural predators?
Southern Right Whales have been known to be attacked by Kelp Gulls off the coast of Patagonia. The Gulls do surprising amounts of damage with their beaks, leaving large wounds in the Whales' skin. In addition to the injuries the Whales spend more time evading the Gulls meaning they have less time to feed their young. Southern Right Whale calves are also vulnerable to Killer Whales and Great White Sharks.
7 Surprising Southern Right Whale Facts
Like other Right Whales, Southern Right Whales don't have a dorsal (back) fin.
Southern Right Whales' testicles are the largest in the world, weighing up to 500kg each.
Because of their thick layers of blubber Southern Right Whales are unable to enter tropical waters – they can't dissipate heat fast enough.
Southern Right Whales will sometimes stick their flukes (tail flippers) up into the air and leave them there, letting the wind push them along. This is known as "sailing," and seems to be done for fun.
Southern Right Whales, along with other Right Whales, are the rarest kind of large Whales in the world. Their numbers were severely depleted by whaling.
The whitish crusts on Southern Right Whales are calluses. The pattern of the calluses are individually recognizable and is used in photo identification by scientists.
Right Whales were given that name during the whaling boom because they were the "right whales" to hunt.