Crossing the Drake Passage to Antarctica
Crossing the Drake Passage rewards thousands of tourists every year with one of the most incredible paradises on planet Earth!
Why is the Drake Passage the most powerful sea convergence in the world?
This stretch of around 800 km (500 miles) of sea between the Cape Horn of South America and the Shetland Islands of Antarctica is a biological boundary where warmer subpolar water meets colder Antarctic water, creating a massive current and high swells. The Drake Passage is known as being the roughest sea in the world.
Drake has only two settings: one we call "Drake Shake" and other we call "Drake Lake." These describe whether the passage is turbulent or calm, respectively. The chances of having Drake Lake is very rare, and to be honest, there is no fun in Drake Lake. The real adventure is the Drake Shake, and it should not be an excuse for not going to Antarctica.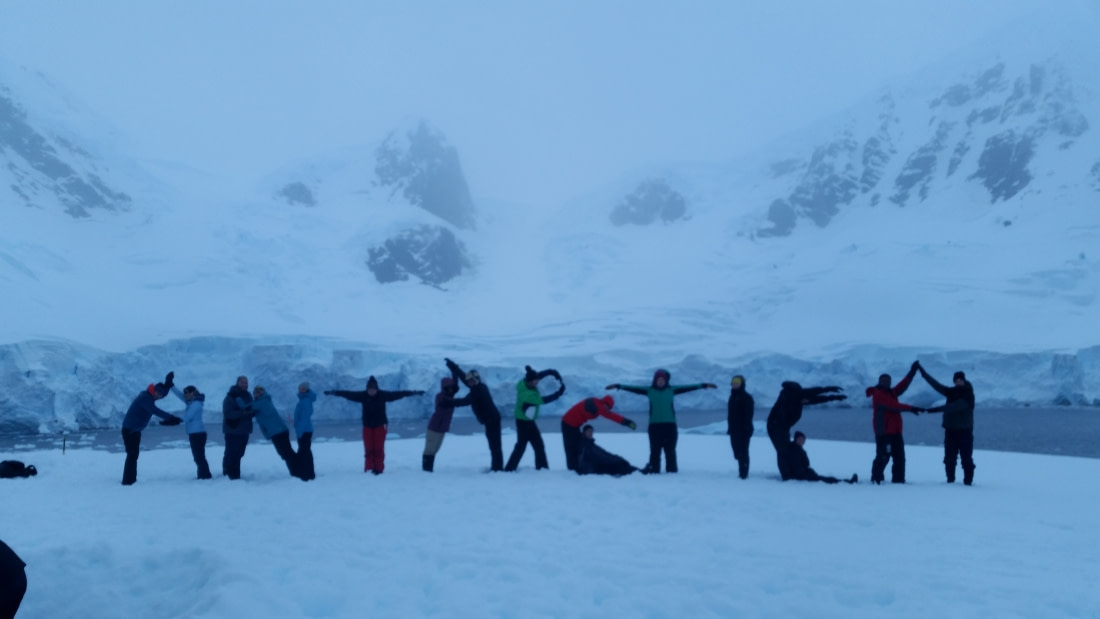 How safe it is crossing the world's roughest sea?
Currently, many advanced expedition vessels with the latest weather forecasting systems are operating there, which makes an Antarctica cruise relatively easy in comparison to early times. Also, there are many nausea medications and natural seasickness remedies available.
I made this crossing with polar expedition cruise operator Oceanwide Expeditions with the help of travel agency Antarctica Travels.
Antarctica is a once-in-a-lifetime journey for many travelers. It requires lots of mental as well as financial planning. Many people take years to plan and finalize their trip to the White Continent, while some just keep thinking.
Here was my experience!
One beautiful, sunny afternoon in Ushuaia, my journey to Antarctica began. I made my way to the pier to drop off my luggage and proceeded for the boarding formalities. I was ready to board in my new floating home for the next 12 days.
Around 120 beautiful souls were greeted by the staff of Oceanwide Expedition, who sorted our luggage and redirected us to the reception area of the ship to meet our hotel manager, Ms. Zsuzsanna.
After finishing our boarding formalities, the team showed us our cabins. My luggage was already there waiting for me in my cabin, and without wasting a single second, I started exploring my new floating home.
Around 17:00, everyone assembled at the lobby, where our expedition leader Ms. Lynn welcomed all passengers on board, and Chief Officer Mr. Jaanus briefed us on the safety features of the vessel and essentials do's and don'ts.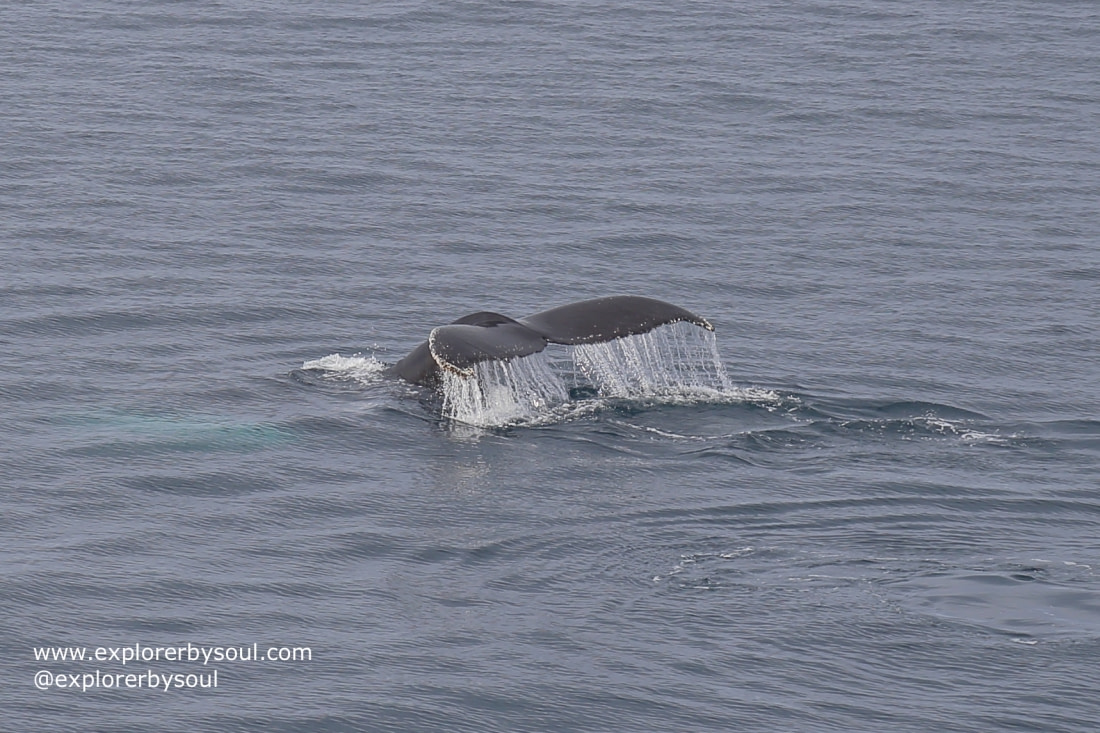 After all the briefing and the mandatory safety drill, we were invited to the dining room to enjoy our first delicious meal prepared by head chef Mr. Ralf and his team.
During our dinner, all fellow passengers mingling with each other, talking about hopes and aspirations for our voyage. Our first evening was occupied by exploring the ship, mingling with fellow passengers, and acclimatizing with the new surroundings.
By the time we reached the end of Beagle Channel and headed out into the open waters of the Drake Passage, our Antarctica adventure was fully underway!
It is highly advisable to sleep before entering into the Drake Passage, and those who have symptoms of seasickness must take pills to avoid nausea. I was very relaxed and comfortable to face the upcoming challenge.
With my previous sailing experience, "Calling myself an avid traveler and an extreme adventurer," I took the situation very casually and didn't even bother to take any kind of seasickness pills. Also, due to the long, tiring day (plus a delicious meal at dinner), I slept immediately.
In the middle of the night, my body hit the wall, and I knew we were in the Drake Passage already. For the initial 10-15 minutes, I enjoyed that roller coaster ride, but as we went further, my fun turned to panic. Slowly and gradually, the waves were getting bigger and stronger. That time I felt that someone kept me in a washing machine with an endless spin mode on.
It was a real Drake Shake.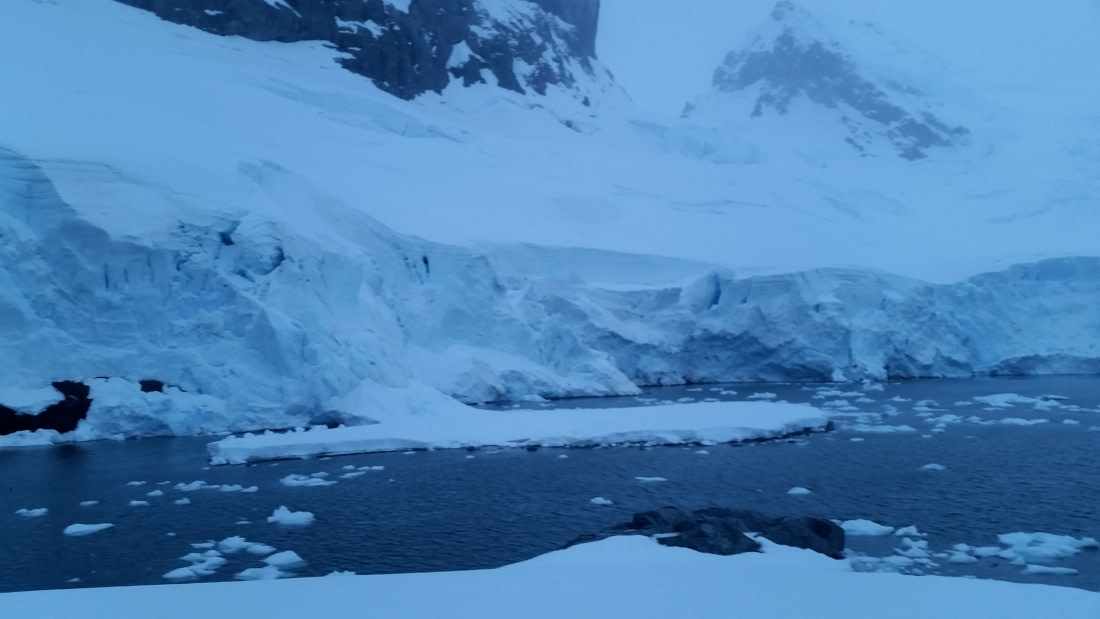 Suddenly, I recalled that our ship doctor, Ms. Annemarie, told us in her briefing that those who have symptoms of seasickness had better take medicine or buy a patch from reception before entering into the Drake Passage to avoid the seasickness.
Me being so confident and calling myself an adventurer, I completely ignored her instructions. Not only that, while crossing Beagle Channel, our captain himself announced that the forecast was a bit rough and we'd better take seasickness pills to avoid nausea and get to the bed as soon as possible.
I guess it was a polite warning instead of just an announcement. I ignored him again completely!
That night I understood the real difference of being confident and being overconfident. As my cabin was on the lower deck, I could hear the sound of waves hitting my window loud and clear. It was really scary.
Oh, God! I will never forget that 36 hours of a continuous roller coaster ride in my whole life. I wish I had listened to the doctor.
I woke up in the morning with a serious headache and vomited twice. I was totally exhausted and felt unconscious. My stomach and head were hurting like hell, and I didn't want to spoil my lifetime journey due to my carelessness, so I quickly rushed to the doctor for help.
And guess what I saw?
Many of my fellow travelers surrounded our doctor and waited for their own medication. Believe me, many of us (even those who took pills) had a terrible experience on the very first day in the Drake Passage.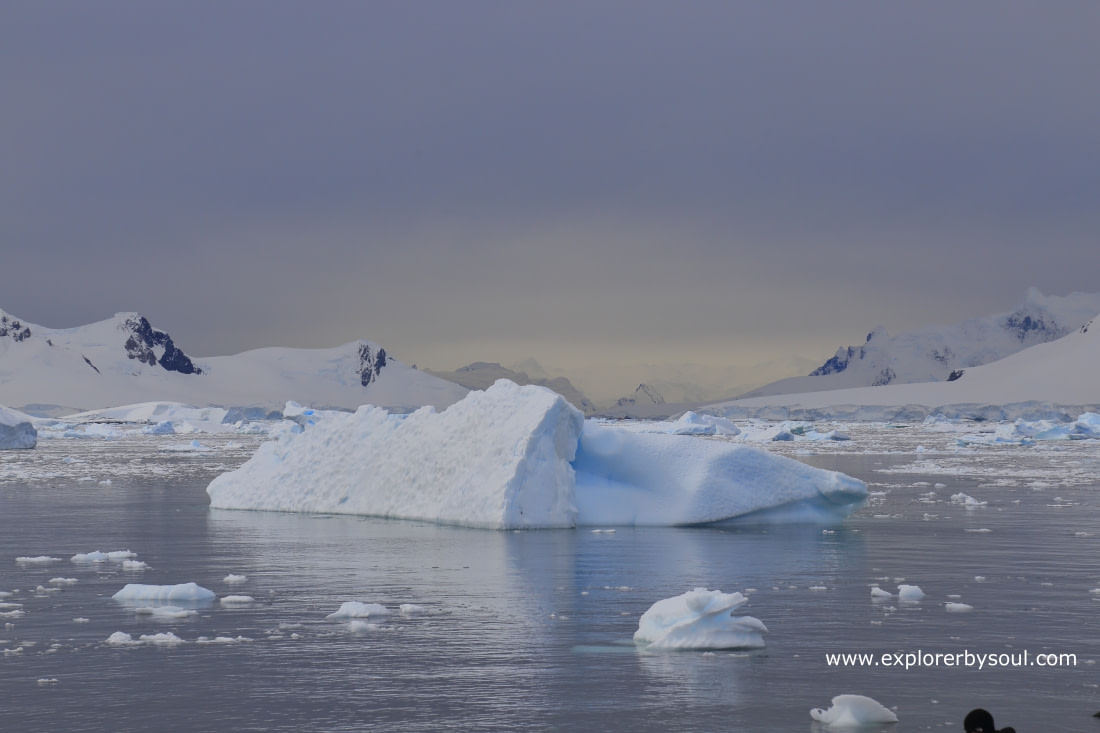 I still remember one lady opposite to our cabin was critically ill and took three days to recover from seasickness. Thanks to our doctor, who really took very good care of us.
After taking medication, our doctor suggested we go to the bridge and get some fresh air. After taking the fresh air, I felt better.
Then our expedition lead photographer, Ms. Esther, grabbed our attention and showed us an albatross. That was the first time I had seen an albatross, nicknamed the "bird of God," in my life. After spending a few hours on the deck admiring nature and talking with fellow travelers, we all started feeling better. I must say, medicine and fresh air worked well for us.
Next, it was time for the second meal of the day. I was hungry, as I'd already skipped my breakfast, and also my stomach was empty due to puking. But we were still in the Drake Shake, so I decided just to drink hot chocolate and eat some energy bars to keep my body active for the rest of the day.
Luckily, I manage to sleep for a few hours. Around 19:00, our team leader made a dinner call and we all gathered in the dining area for our final meal of the day. Most of us were looking sick. While having our meal, everyone started sharing their own Drake Passage experience.
Almost all of us had had the same experience!
Hats off to all the crew members of Oceanwide Expeditions, including the manager, who did a remarkable job of serving us delicious food even in the most challenging condition.
After having a bowl of salad and some fruit, I quickly took the seasickness pill and went to the bed, put my earplugs in, and with my music I slept well. I was determined not to repeat the same mistake as the day before.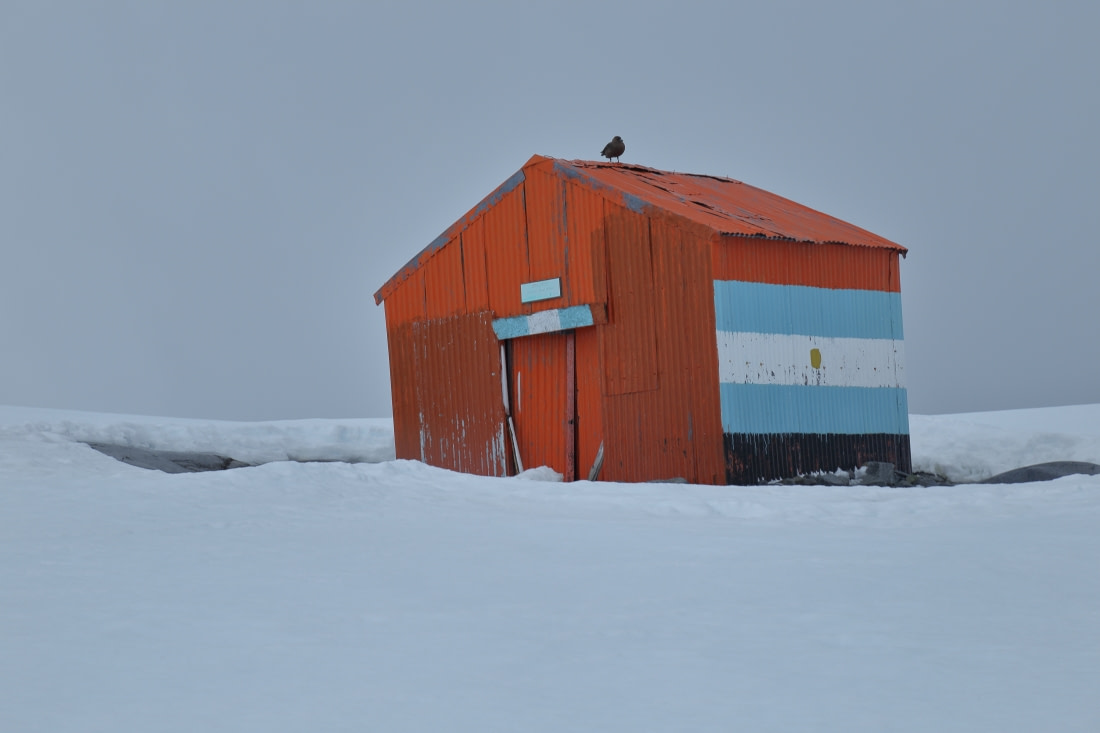 With our experienced ship captain and his team, we were now approaching the Antarctic paradise on schedule. Our expedition leader, Ms. Lynn, made a wakeup call by 07:45, and we caught our first glimpse of a glacier. Now we were officially in Antarctica.
I spent the eight most amazing days of my life in Antarctica experiencing glimpses of life in this remote continent.
There is no other place like Antarctica, where you feel so connected with nature, a place where you feel the true sense of your existence, a place where you feel the sense of belonging.
Antarctica is truly a paradise on Earth, and saying this is an understatement. It is very hard to describe the beauty of Antarctica in words.
We had many adventures during our stay in Antarctica: snowshoeing, mountaineering, camping, kayaking, and many more. Kayaking was one of my favorites.
Kayaking the crystalline Antarctic waters
This sport is one of the best ways to experience Antarctica. While paddling its seas, you get closer to icebergs, get a chance to touch the water, feel the wildlife closely, and if you are lucky enough, you might see penguins following your kayak.
Trust me, you will witness the best of nature while kayaking Antarctica!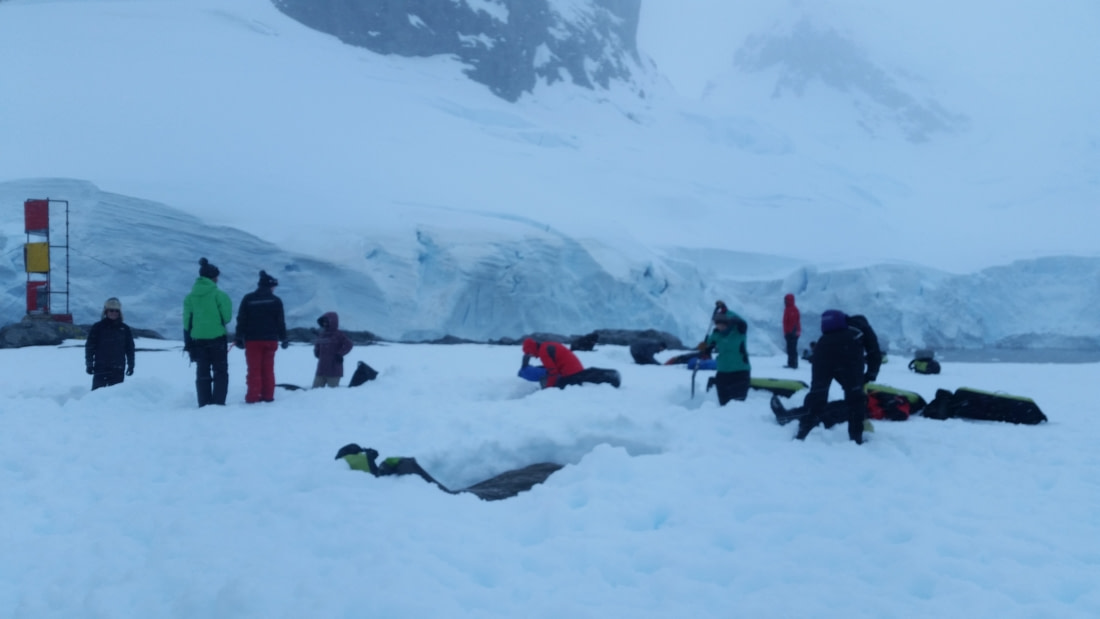 Kayaking in Antarctica is one of the most expensive adventures, too. Some expedition companies include this activity in their package cost, while for some it is optional, and you can choose by paying an additional cost, depending on which expedition company you choose.
Because I kayaked Antarctica with Oceanwide's Basecamp Voyage, the cost of this activity (along with many others) was included in the base price for the cruise.
If you'd like to experience all the possible adventures in Antarctica, I highly recommend you check Oceanwide Expeditions Basecamp Cruise. This package will give you an opportunity to experience many different activities, such as camping, kayaking, mountaineering, snowshoeing, photography workshops, and many more at a relatively affordable cost.
I kayaked around Cuverville. The wind was under 15 knots, the water was still, and there was good daylight. We were so excited to paddle in this spot, as it has one of the largest rookeries of gentoo penguins in all of the Antarctica Peninsula, along with many different shapes and sizes of icebergs close to the island.
Our kayaking leader, Ms. Fran, briefed us about some tricks and tips on how to kayak in Antarctica.
There are two different types of kayaks available, one with a single paddle and another with a double paddle. Kayaking needs a reasonable amount of fitness, and if you are not experienced enough and not fit for paddling a single kayak, I would recommend going for the double kayak. It is always good to work as a team. I opted for a double kayak. Me and Neil, my cabin mate, were ready to put our kayak into the Antarctic water for the first time.
With our experienced Zodiac driver, we reached Cuverville in just 10 minutes. Upon arrival to the spot, the next job was to shift from the Zodiacs to the kayaks with our respective teammates. With the help of our kayaking leader, we did it in no time.
What an awesome feeling it was to touch the Antarctic water for the first time!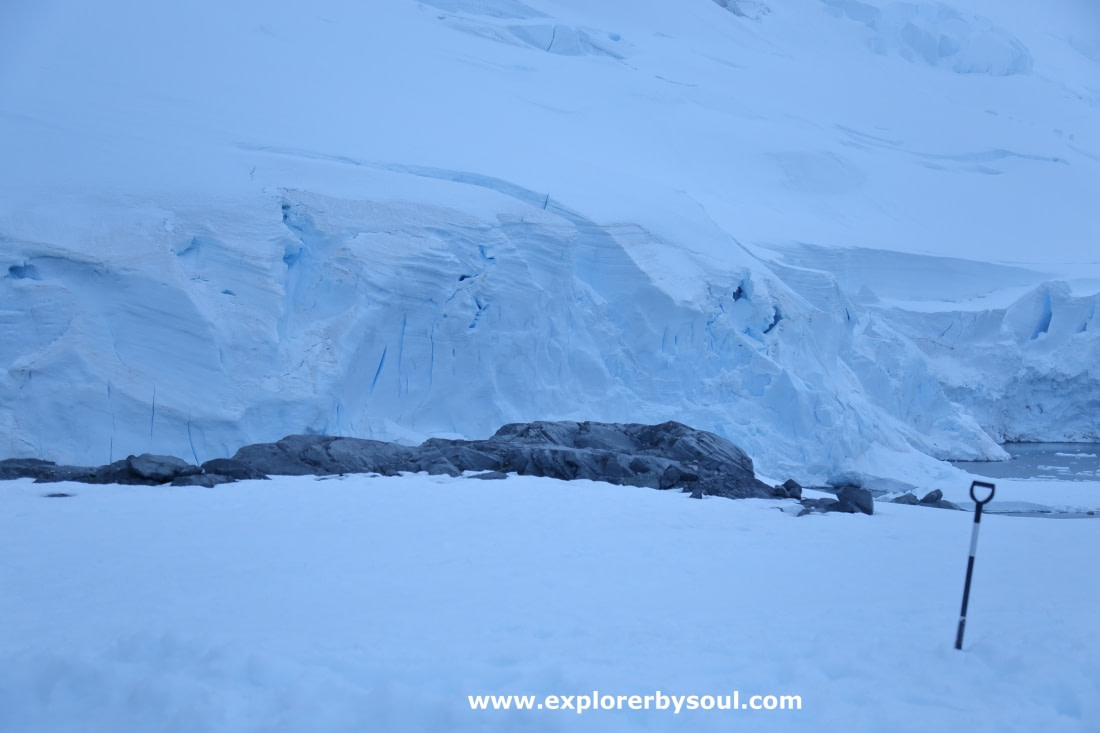 Cuverville is filled with icebergs, and in the good daylight, the shades of blues in the ice were just breathtaking, coupled with a myriad of different shapes and sizes. It was undeniably a visual smorgasbord for the lover of ice.
It appeared that somebody had carved those icebergs with dedication and perfection and placed them over the surface of water. Cuverville was truly a paradise. We saw many different shapes and sizes of icebergs, some tall and steady, others bobbing lightly on the water.
Our kayak leader had such a warm heart, allowing us to paddle farther to the west side of the island, where we saw some really dramatic icebergs – one with a huge arch that looked rather perilous, so we didn't get too close.
A few little gentoo penguins were swimming with us, and out of curiosity, they kept jumping around our kayaks. Such an amazing feeling!
The water was so pure and calm that the mirror reflection of glaciers and mountains was just breathtaking. It looked like a fairytale. In fact, it was so surreal that Neil and I were lost in nature and stopped paddling for a while. I closed my eyes and did a few minutes of meditation while Neil took some awesome shots of those dramatical icebergs.
We all were so lost in nature and enjoying the kayaking so much that most of us didn't even notice that our outer layers were wet, our noses were red, and our teeth were chattering.
We all were just admiring the beauty of nature. It was so epic. Most of us had never seen such pure and crystal-clear water in our lives. We wished we could have spent more time there to watch God's most beautiful creation on our planet.
After a great kayaking experience in Antarctica, Ms. Fran asked all of us to return to the Zodiac. And with all the lovely memories we made kayaking, we then returned to our ship.
I did not know it yet, but an equally spectacular adventure awaited me on our Antarctic camping trip.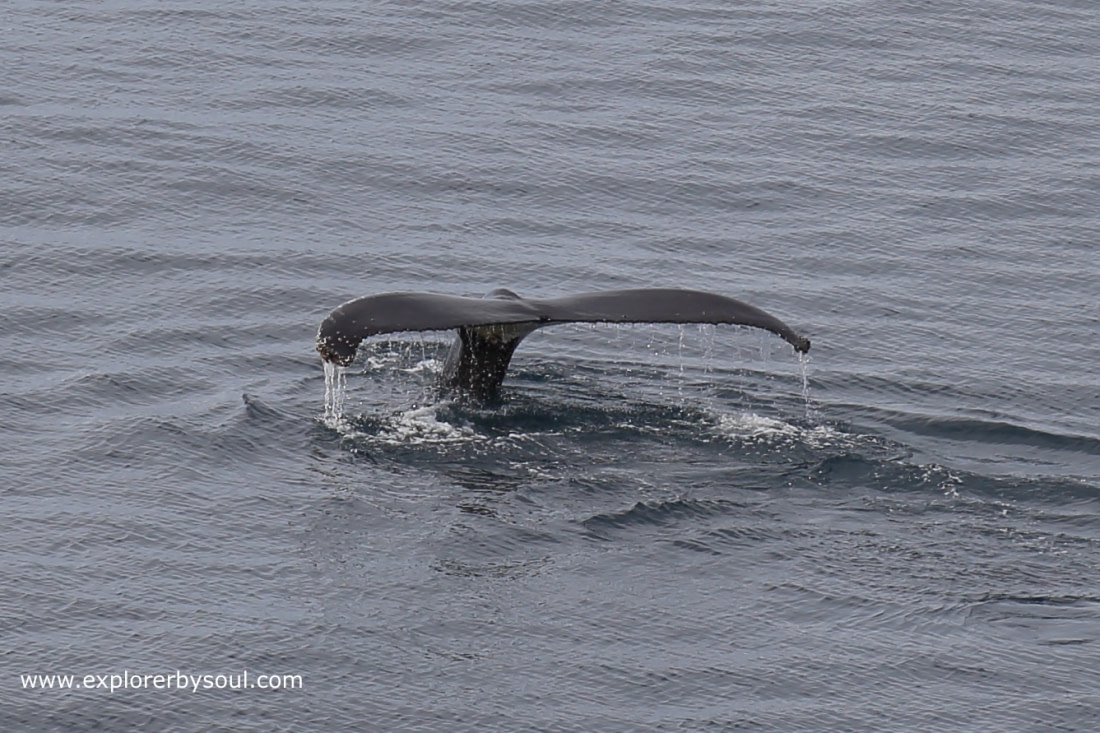 Camping under the wild Antarctic skies
Every year around 40,000 tourists travel to Antarctica. Statistics say that out of that number, just one-third get a chance to set foot on the continent. And only a few hundred crazy adventurers actually get to camp in Antarctica.
I feel so lucky and proud to be among those few hundred.
Only a few expedition companies offer tourists the option of camping in Antarctica. Oceanwide Expeditions is one of them.
Let me start by highlighting a few things every tourist should know before signing up for a camping trip in Antarctica.
You are not allowed to take any kind of food or drink on the land except a bottle of water. Relieving yourself on the continent is strictly prohibited. As Antarctica is not owned by any single country or government, there are very strict rules and regulations drafted by IAATO (International Association of Antarctica Tour Operators) to protect the vulnerable landscape and wildlife.
You can find specifics about these regulations at the IAATO website.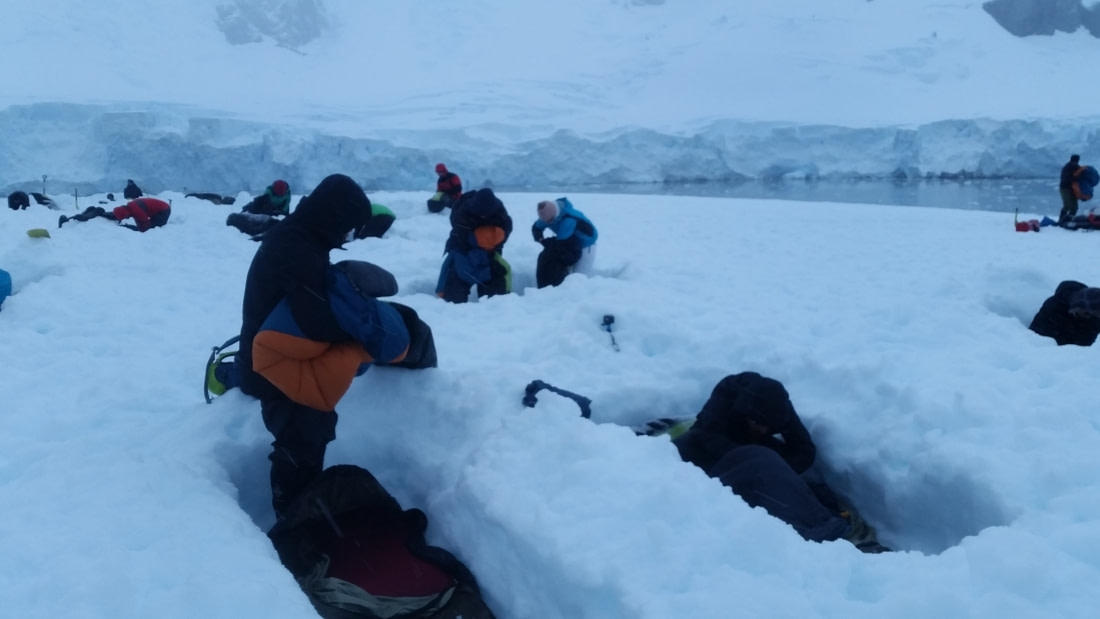 For me, camping in Antarctica sounded very adventurous, as I had never done any kind of camping before in my life. I knew that Antarctic camping was going to be an entirely new and challenging experience for me. Like others, I had many questions running through my mind.
For example: "How am I going to put up my tent? How am I going to sleep on that freezing cold surface? What will happen if snowfall occurs? What if the wind picks up?" And so on…
Like an amateur camper, I went to my camp leaders, Mr. Benjamin and Ms. Gracie, to tell them that it was my first time and I did not know anything about camping.
I said, "I don't know how to put up my tent. I don't know how to make my bed."
Ben smiled and said, "Don't worry, you are not putting up any tent there. We will be camping in a sleeping bag, a bivouac sac."
I said, "What? In this freezing cold, you're telling me that we are camping in a sleeping bag in Antarctica? You must be joking."
Both of them smiled at me again, and Gracie said, "No, we're not."
Her smile did the trick. I was convinced.
Having made up my mind about sleeping in the bivy sac, I got very excited. And a bit worried too, as it is very hard to predict the weather in Antarctica. One batch of campers had already been cancelled the other night due to bad weather. Therefore, our group was simply hoping for fair skies.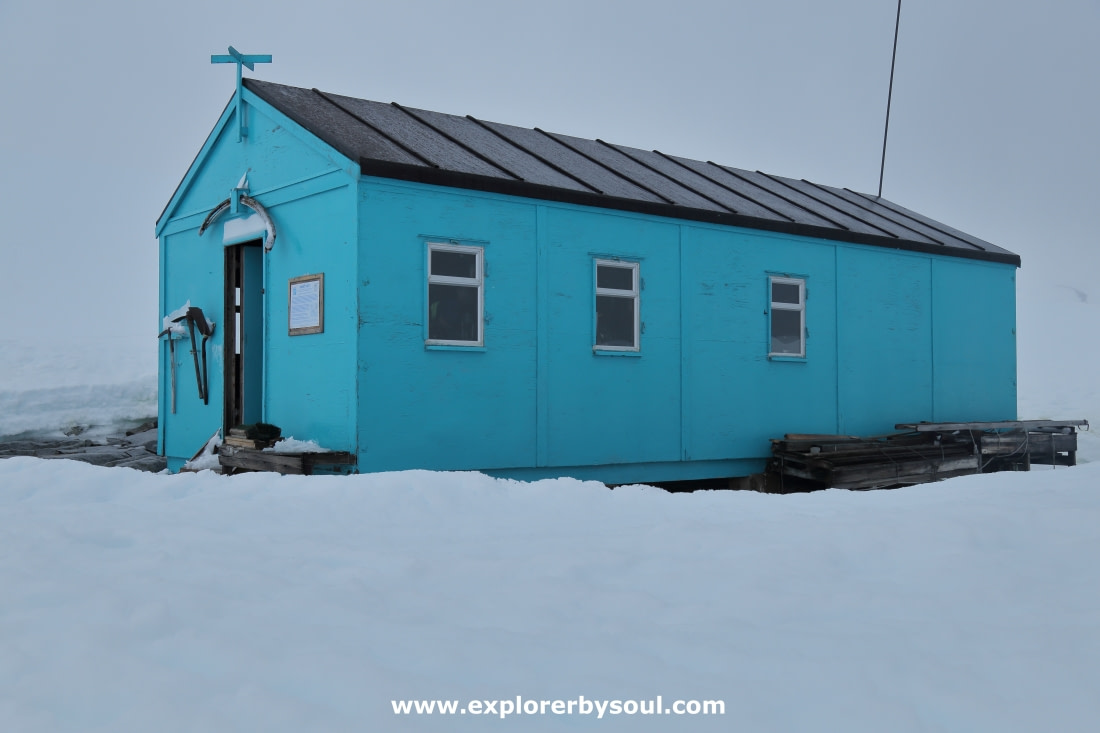 Thankfully, luck was with us that day. At the last moment, it was announced by our expedition leader that all campers should layer themselves, collect all the camping gear from the storeroom, and meet at the gangway by 21:30.
Our team of twenty campers and two leaders got ready for their adventure. We left the ship by 21:35 and with our excellent Zodiac driver made it to our campsite, Leith Cove, before 22:00.
I will never forget that 15-minute Zodiac shuttle from our ship to the campsite. We were freezing, as the temperature was far below zero. All the campers were motivating each other, singing songs and cracking jokes to keep spirits high.
Our campsite for the night had an awesome panoramic view of stunning icebergs, a massive mountain in the background, and a glacier coming out into the sea from the front. I can't explain it in words. It was so epic!
Upon our arrival at the campsite, the real work began. Our camp leaders gave us a shovel, and everybody started digging their pits, sharing the shovel, and helping each other.
Digging a pit was not an easy task. It was more challenging than I expected it to be. It demanded a good fitness level. The conditions were hard, as the snow was fresh. We found it difficult to even walk on the surface. Some of us are were walking like penguins and falling after every few steps on our stomachs. It was a very funny situation.
Ms. Valeria, one of my fellow campers, fell twice in the same spot. It was a cute moment. She was so obsessed with her own photos that instead of asking for help, she asked me to take her picture. (I wish I could share that snap!) Everyone was laughing and enjoying that moment. She, along with her son Marcos, had come from Argentina.
After this short and funny incident, everybody got back to work and started digging their pits. The hardest part for me was to dig three feet deep, four feet wide, and six feet long to make a pit big enough to keep myself safe from the cold winds and snowfall.
While we were busy digging our pits in that freezing cold, suddenly we heard the creaking sound of an iceberg. One of them was calving. Tom, my fellow camper, and I wanted to go see it, but due to safety reasons, the guides asked us to come back. The edges were very slippery.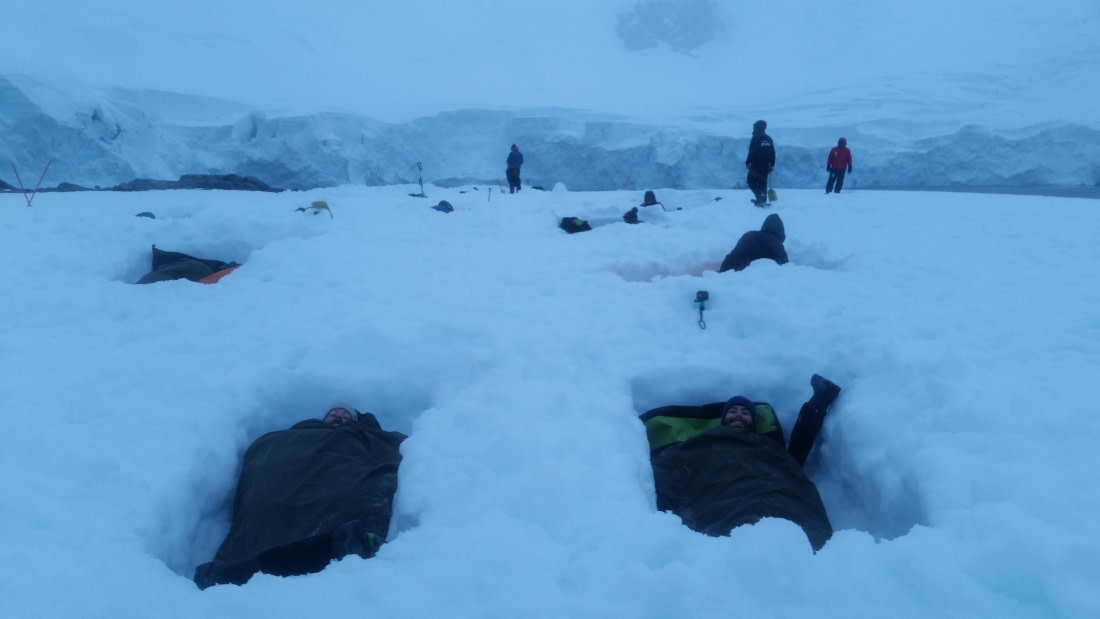 It was so scary that all of us panicked. But our experienced leaders calmed us by saying, "Guys, this is normal. Get your shovels and continue digging before the weather gets hard."
After a few minutes of pause, we continued.
When everything was set up for the night, all of us got busy taking pictures, mingling with each other, and walking around the campsite.
After the individual photo shoots were over, all the campers scrambled around, working out how to spell Antarctica with our bodies. That was a fun part, especially making the letter N, as it needed three people. Two people each were needed for making the letters C and A.
Finally, we managed to create this unique photo.
By then it was 23:00. We were set to say, "Good night, Antarctica."
Before going to bed, Ben wanted to do the final check to see whether each one of us was comfortable or not. I requested to accompany him, and he took me along.
We saw some funny things outside the pits of fellow campers. A few had made snowmen. One couple had made a double-bed luxury pit for themselves. A Chinese couple had made the shape of the Great Wall of China around their pits. There were many such funny things.
After a few minutes of inspection, Ben asked me to go back to my pit.
I returned and removed my snow boots, snow pants, and jacket. I kept the stuff outside in a sack and quickly crawled into my sleeping bag. The temperature was falling briskly.
As it was my first experience in a sleeping bag, I just lay down in three layers. After a few minutes, I started sweating and feeling suffocated.
"Why am I sweating in Antarctica?" I thought. I got panicked, crawled out from my sleeping bag, took some fresh air, and turned to Tom, who was sleeping next to my pit.
"How are you, man?" I asked.
In a low voice he replied that he was feeling uncomfortable.
"Why?" I said. "What happened?"
"I'm feeling suffocated in this sleeping bag."
"Me too. That's why I came out. I'm feeling better now."
" Okay, let me come too."
Another camper heard our conversation and said, "Guys, you'll sleep better if you remove your layers. And so will I."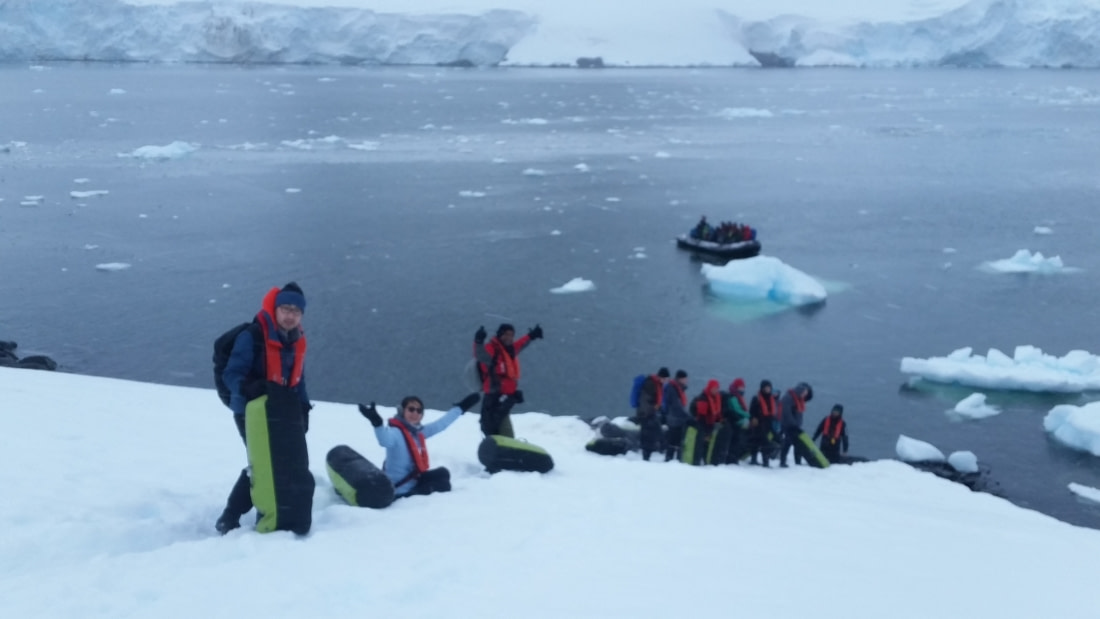 I must say that after removing two of my layers, I felt normal and had a very cozy experience. Oceanwide had provided us sleeping bags of the best quality, which kept us warm throughout the night.
To be honest, first because of panic and then out of the excitement, I couldn't sleep until about three in the morning. I plugged in my earphones and started listening to my favorite playlist while watching the Antarctica sky.
When everyone else seemed to be asleep, I heard the noise of two adorable penguins very close to my pit, playing with each other. I wanted to get closer, but snow was falling and I had already removed two layers of clothes. The temperature outside was freezing, so I decided to watch them from a distance.
After a few minutes, they walked away and I was lost in Antarctica's beauty, listening to the mysterious noise of melting ice, the sound of creaking icebergs, and avalanches from the mountain. Puffy snowflakes fell on and off throughout the night.
It was truly heaven.
Around 04:30, we heard, "Happy campers, good morning," from our leaders, Gracie and Ben. I woke up with a nice camping experience. Then it was time to head back to the ship. Our Zodiac driver was already waiting for us at the shore.
Our camp leaders asked us to take all our belongings before leaving the campsite and to cover our pits to ensure that no penguins would fall inside. Ben and Gracie were such kind-hearted human beings that they made a final check, making sure no suspicious objects were left behind that could impact the local wildlife.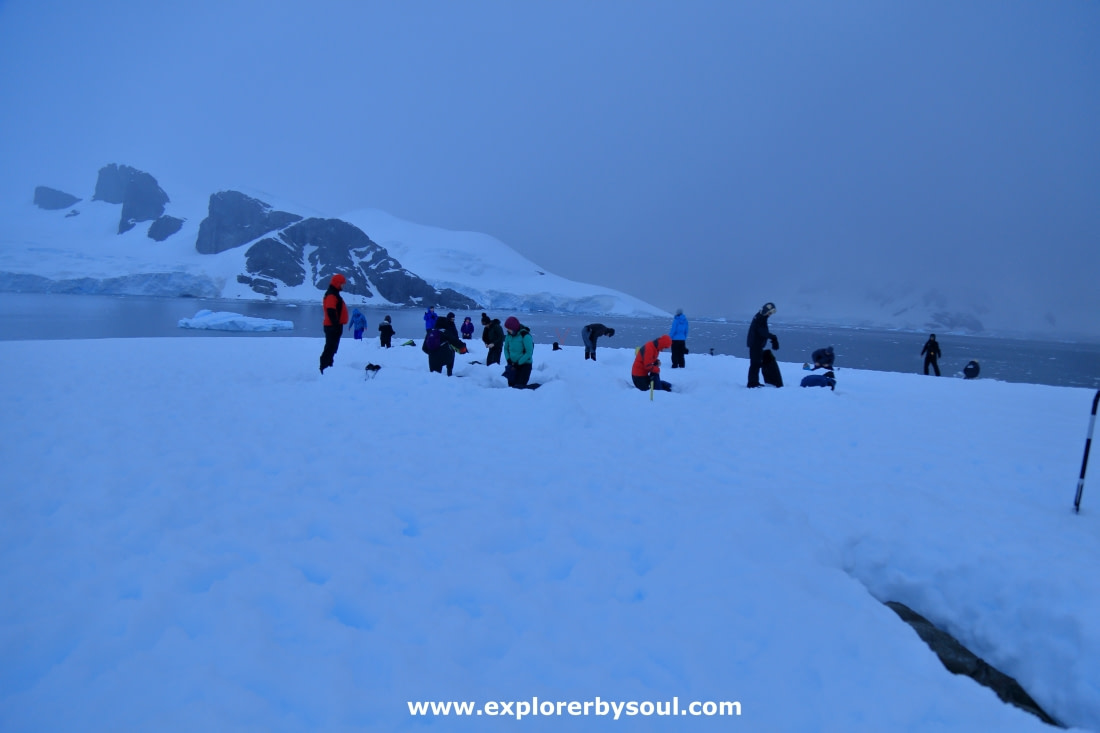 Finally, when we returned to the ship, our most humble crew (including the manager, Ms. Zsuzsanna) was waiting for all the happy campers with hot chocolate and coffee. I have never met such an amazing crew in any of my travels so far.
We congratulated each other for the awesome camping experience in Antarctica. I felt so happy! Once again, big thanks to Oceanwide Expeditions for giving me such a memorable camping experience. I will cherish it forever.
Returning from an epic Antarctic cruise
While heading back to Ushuaia, we were not much worried about crossing the world's roughest sea again. Most of us had proper medication before entering the Drake Passage this time.
And although it was not the Drake Lake, we had a smooth experience on that crossing.
Albatross greeted us as we sailed back north, gliding over the crest of the waves. And later on, when we entered Beagle Channel, a group of dusky dolphins swam alongside the ship. Upon our arrival in Ushuaia, nature capped our voyage with the beautiful colors of a rainbow.
It was truly a magical adventure.
Go to explorerbysoul.com for more of Sagar's adventures.