The rugged & remote seabird haven of Gough Island
Gough Island is a remote volcanic island in the South Atlantic, uninhabited except for a small party of meteorologists and (sometimes) biologists.
Set in the midst of the Roaring Forties, a Southern Hemisphere area of strong western winds between 40 and 50 degrees latitude, Gough Island is often buffeted by strong westerly gusts as well as powerful sea swells.
Only a few vessels visit Gough Island each year due to its remoteness and severe weather.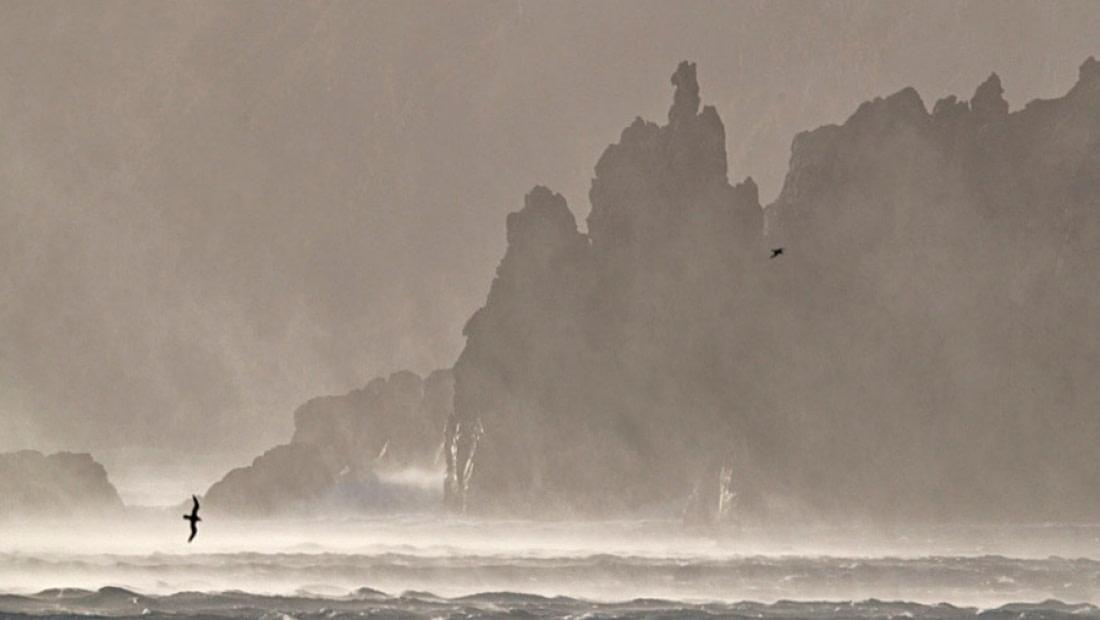 Picture by John & Jemi Holmes
The first eye-popping glimpse of Gough Island
Like many South Atlantic islands, Gough Island is volcanic and visually mind blowing. Steep cliffs several hundred meters high frame the island, telling of towering mountains and deep-carved valleys that create dramatic natural scenery.
The island receives a great deal of rain, and after a fresh fall you can often see peat-stained waterfalls cascading down the cliffs.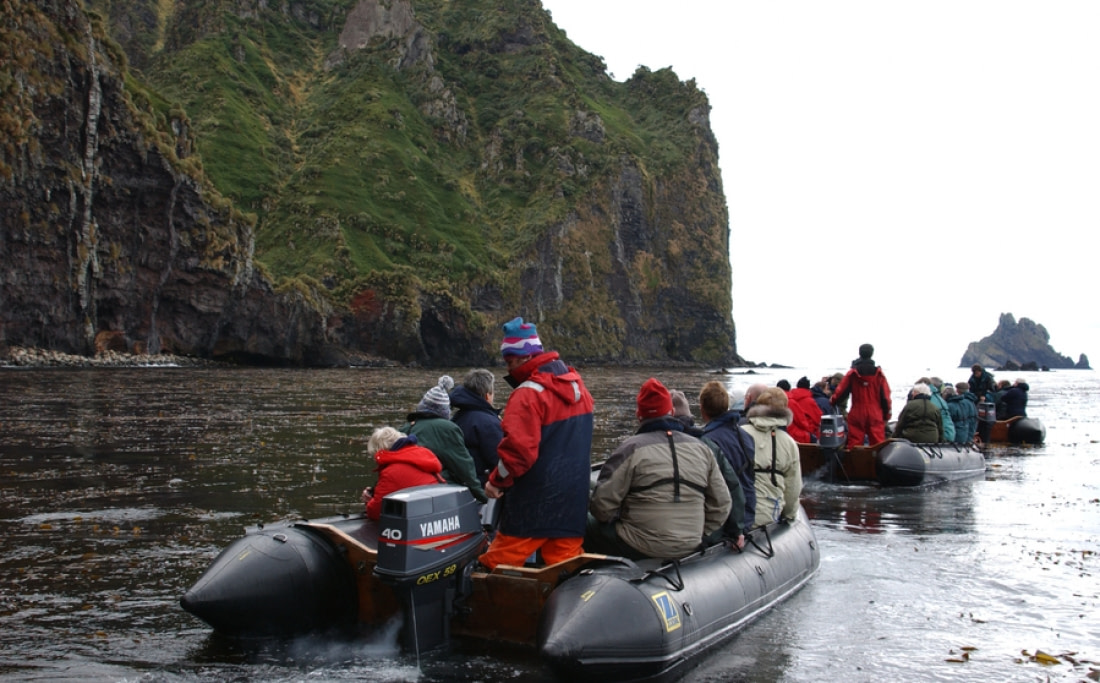 Picture by Hadoram Shirihai
The Gough Island seabird paradise
Though Gough Island is not well known even among many seasoned travelers, it is most famous for its wealth of breeding seabirds.
Situated near the Subtropical Convergence Zone, where temperate waters mix with subtropical waters, Gough Island is highly attractive to both warm- and cold-water seabirds.
In fact, nowhere else in the world do Antarctic terns and tropical brown noddies nest side by side than on Gough Island. Despite this feature, however, it is the incredible array of tubenose seabirds that truly sets Gough Island apart.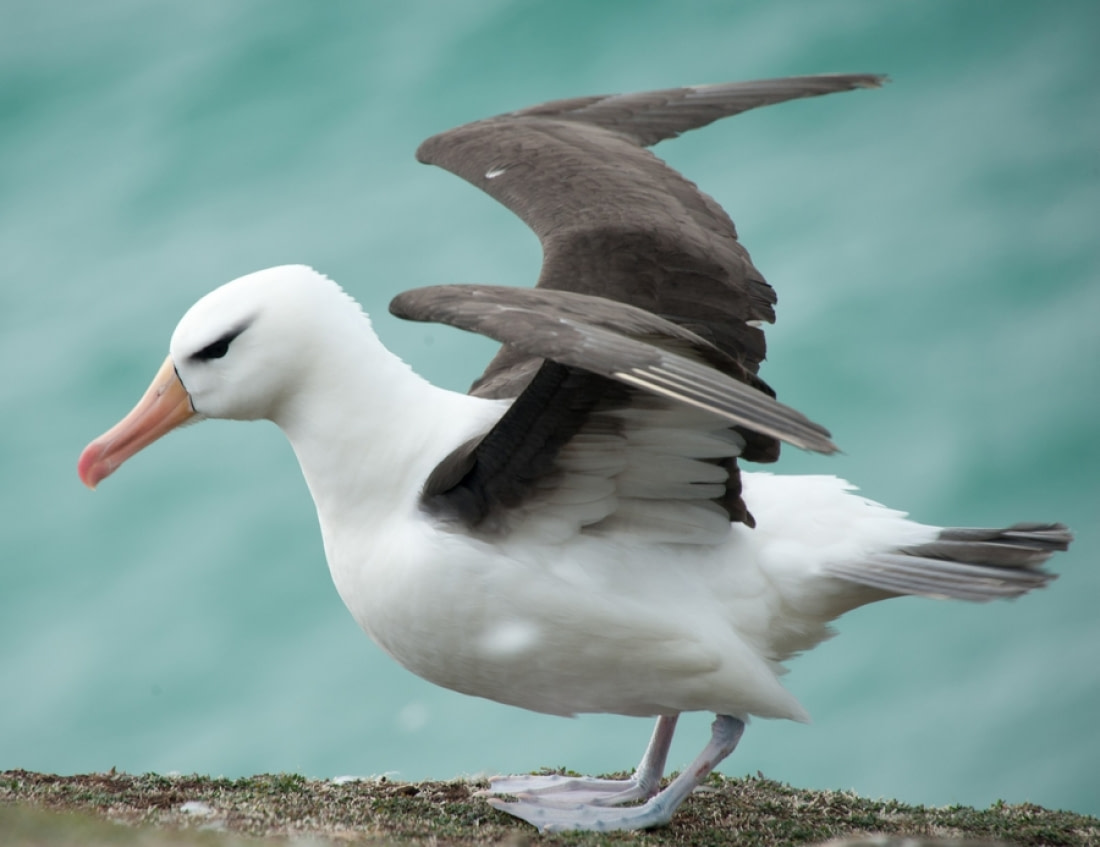 Picture by Erwin Vermeulen (black-browed albatross)
The tubenose seabird feeding grounds of Gough Island
The seas surrounding Gough Island are some of the richest seabird feeding grounds anywhere in the Atlantic Ocean.
Some cruises have counted over 20 tubenose species around Gough Island, including birds from South Georgia (black-browed albatrosses, Cape petrels, Antarctic prions), New Zealand (shy albatrosses), and the Indian Ocean (white-headed petrels).
Gough Island and Tristan da Cunha also hold the world's only breeding colonies of Tristan albatrosses, Indian yellow-nosed albatrosses, Atlantic petrels, and spectacled petrels.
Seeing such birds in such numbers is enough to get any birder's heart pumping.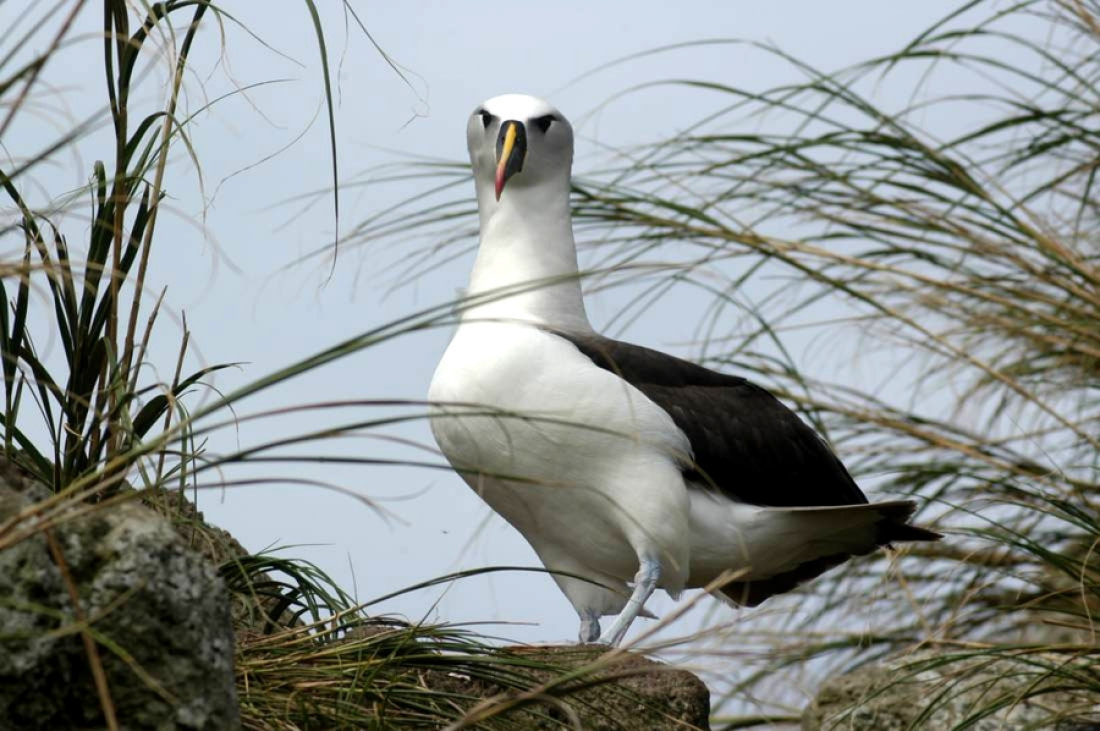 Picture by Vidar Bakken (yellow-nosed albatross)
Further Gough Island seabirds
Other tubenose seabirds on Gough Island include sooty albatrosses, great-winged petrels, Kerguelen petrels, soft-plumaged petrels, grey petrels, great shearwaters, sub-Antarctic little shearwaters, broad-billed prions, and white-bellied storm petrels.
Though this is not mean to be a complete list of Gough Island seabirds, it does cover the more commonly seen varieties.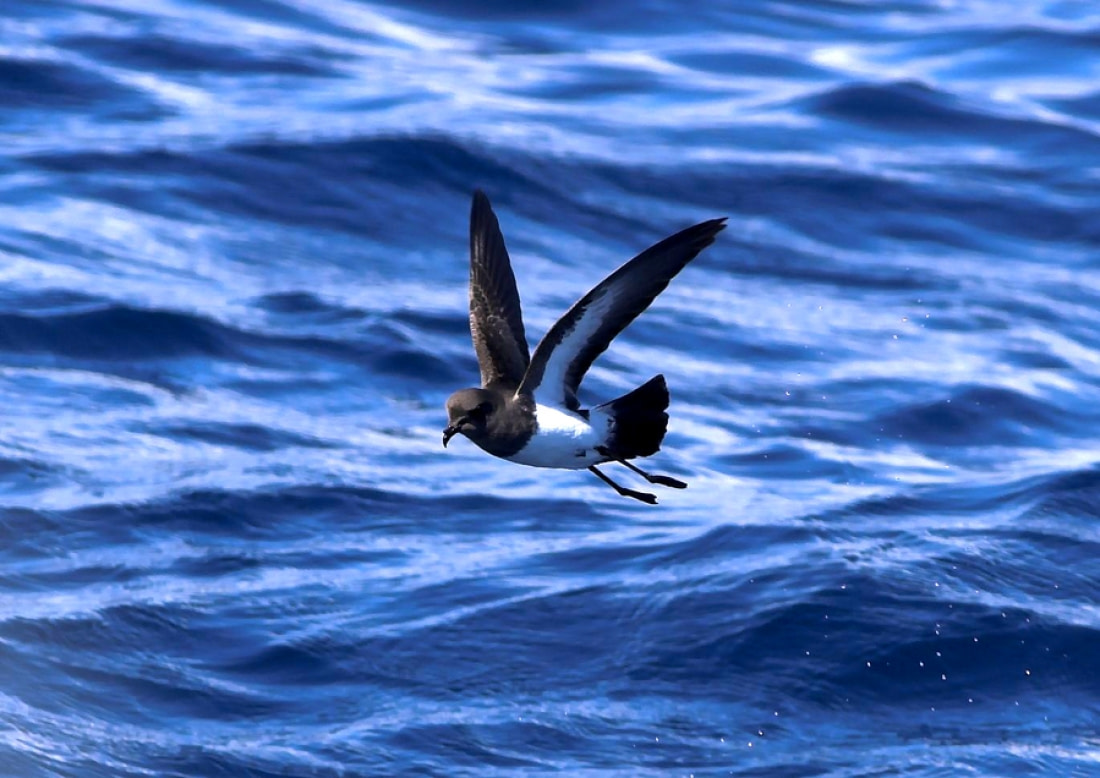 Picture by Troels Jacobsen (white-bellied storm petrel)
Gough Island feeding frenzies
Landings on Gough Island are not permitted due to conservation reasons, but you may still see some action even at a distance.
Circumnavigations of Gough Island have revealed, for example, large pods of dusky dolphins accompanied by a feeding frenzy of hundreds of seabirds. We cannot promise you this on your own Gough Island trip, of course, but the possibilities are always there.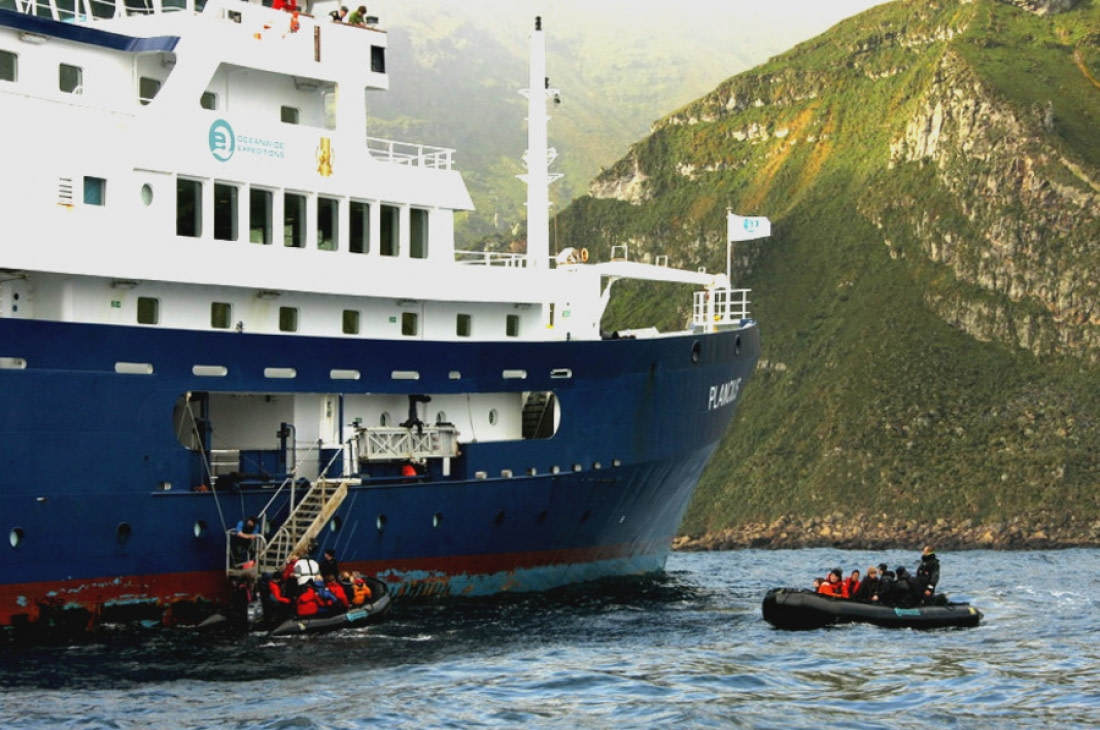 Picture by Alexey German
The rare rockhopper penguins of Gough Island
On the east side of Gough Island lies Quest Bay, which is known for its rookery of northern rockhopper penguins.
Northern rockhoppers have longer yellow crests than their southern cousins, and they can only be found on a handful of remote and rarely visited islands in the South Atlantic and South Indian Ocean. Gough Island fits the bill, so to speak.
Not only do northern rockhopper penguins sport the best hairstyles, they are also among the most seldom-seen penguin species in the world.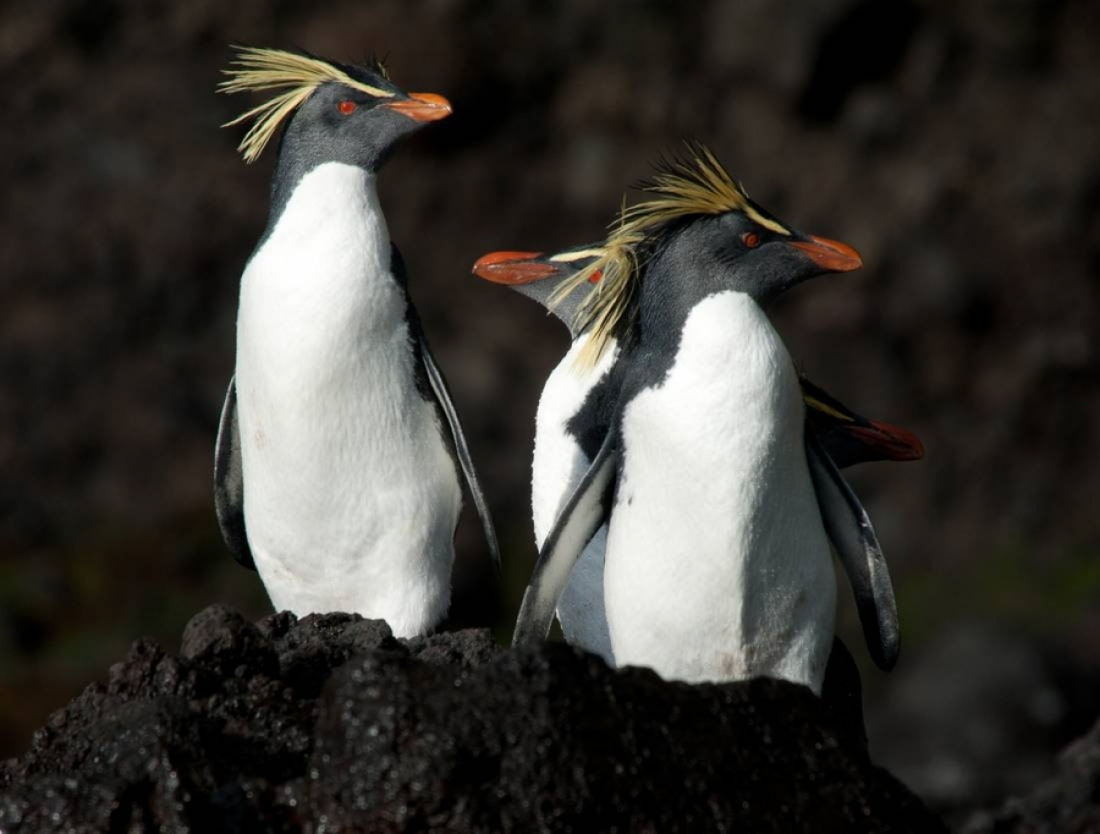 Picture by Erwin Vermeulen (northern rockhopper penguins)
Gough Island's equally rare fount of fur seals
You might also encounter sub-Antarctic fur seals on the shores of Gough Island.
Males have a striking color pattern, with a lovely blond face and chest against a black body. These seals share a similar range with northern rockhoppers and are also rarely encountered, further evidence of how unique Gough Island wildlife is.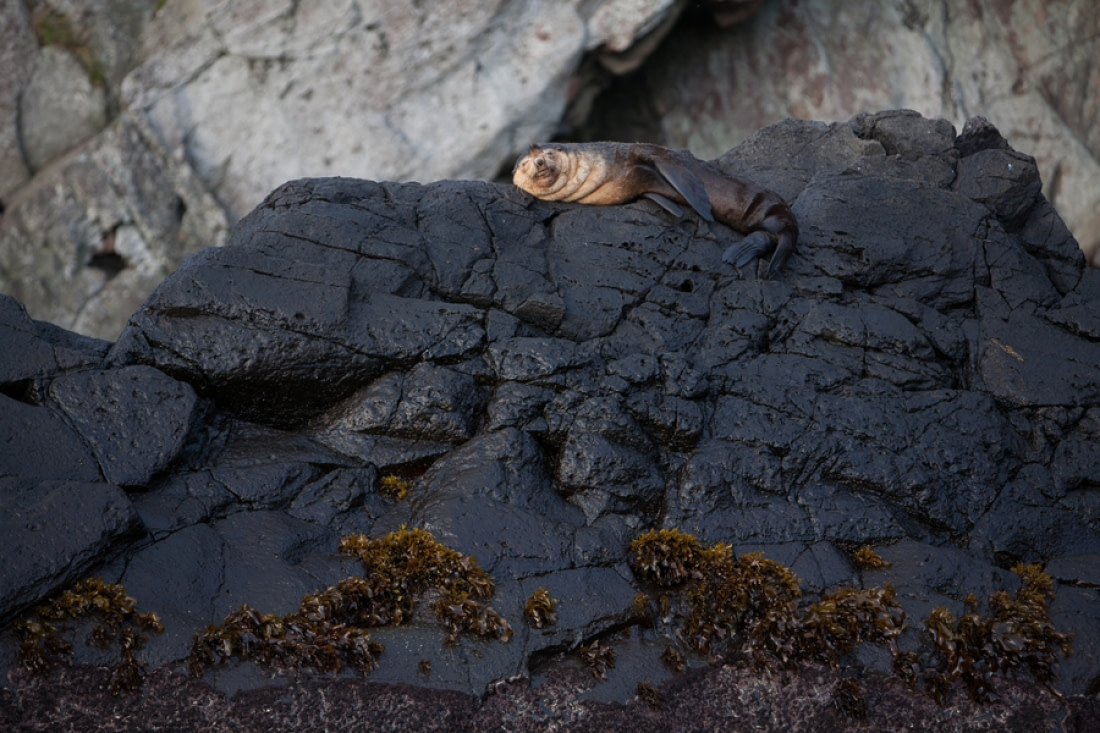 Picture by Troels Jacobsen (sub-Antarctic fur seal)
Endemic Gough Island birds: Gough moorhens & Gough buntings
Gough Island houses two endemic land birds, distinct species evolved from South American ancestors and found nowhere else in the world: the Gough moorhen and Gough bunting.
The Gough bunting is particularly unique, being the only member of the genus Rowettia.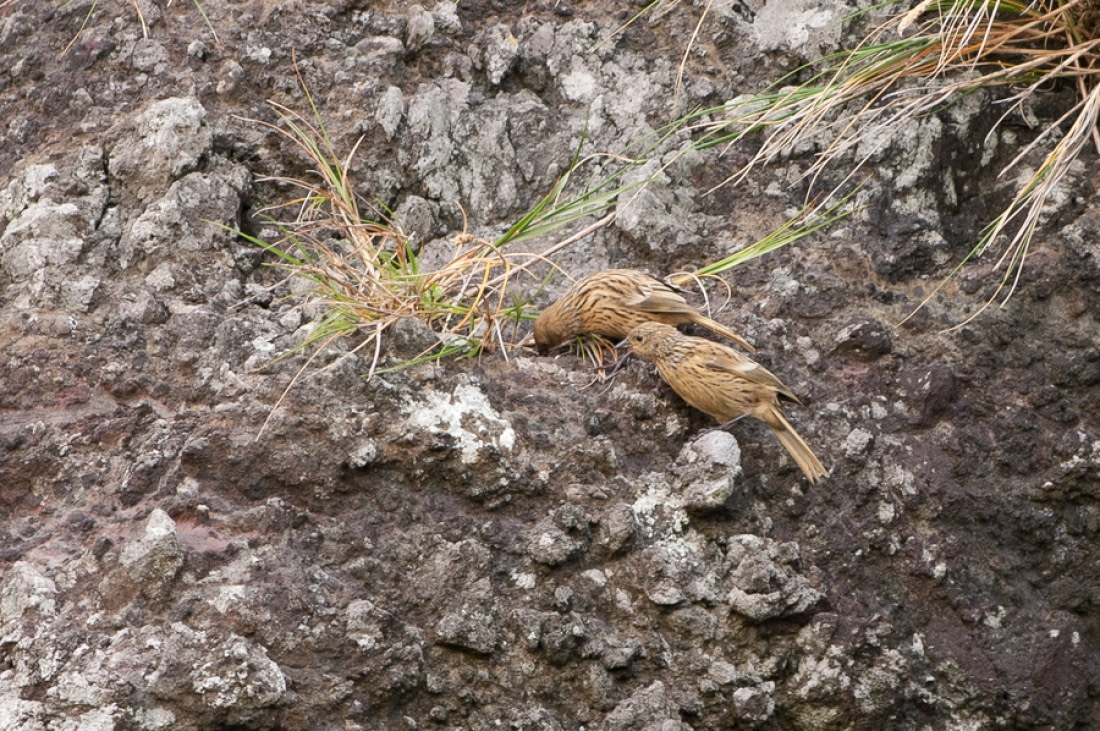 Picture by Troels Jacobsen (Gough bunting)
UNESCO World Heritage Site: Gough and Inaccessible Islands
Because of its wildly diverse flora, fauna, and unusually undisturbed ecosystem, Gough Island (along with the relatively close Inaccessible Island) is a protected wildlife reserve and World Heritage Site under UNESCO.
Not surprisingly, then, Gough Island is also one of the most beautiful and fascinating locations for birders and nature lovers alike.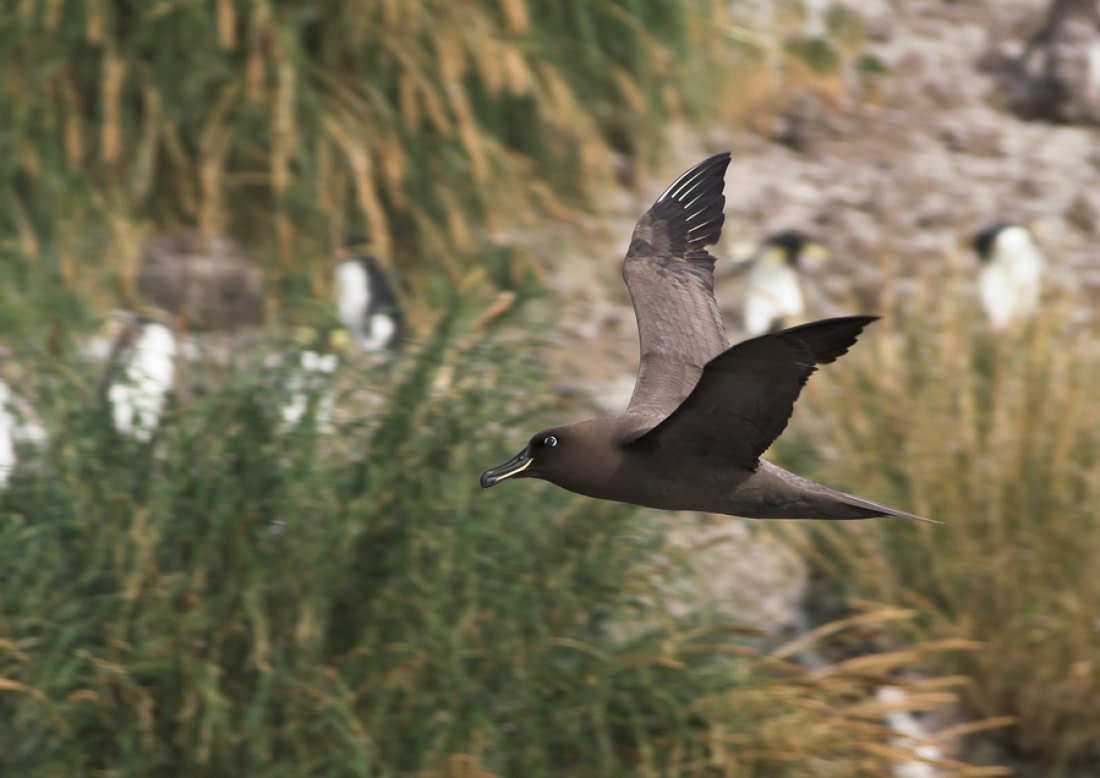 Picture by Troels Jacobsen (sooty albatross)