The people and penguins of Port Lockroy
Port Lockroy is located along a scenic bay on Goudier Island, southwest of Wiencke Island, near the Antarctic Peninsula. French explorer Jean-Baptiste Charcot discovered the bay during his 1903―1905 expedition, naming it after the politician who helped finance his expedition. Port Lockroy is one of the most visited sites in all of Antarctica.
Port Lockroy's colorful history
Originally the site of the Speirs Bruce Station (named after British scientist William Speirs Bruce), Port Lockroy was given to Argentina by Speirs Bruce with the permission of the British Consul in Buenos Aires.
The UK government was not happy about this decision, however, and within a short time, Argentina had moved permanent residents to Port Lockroy, set up a post office, and claimed sovereignty of the area. This led to Operation Tabarin, the creation of the British Antarctic Survey, and the start of political hostilities between Argentina and the UK over disputed territories.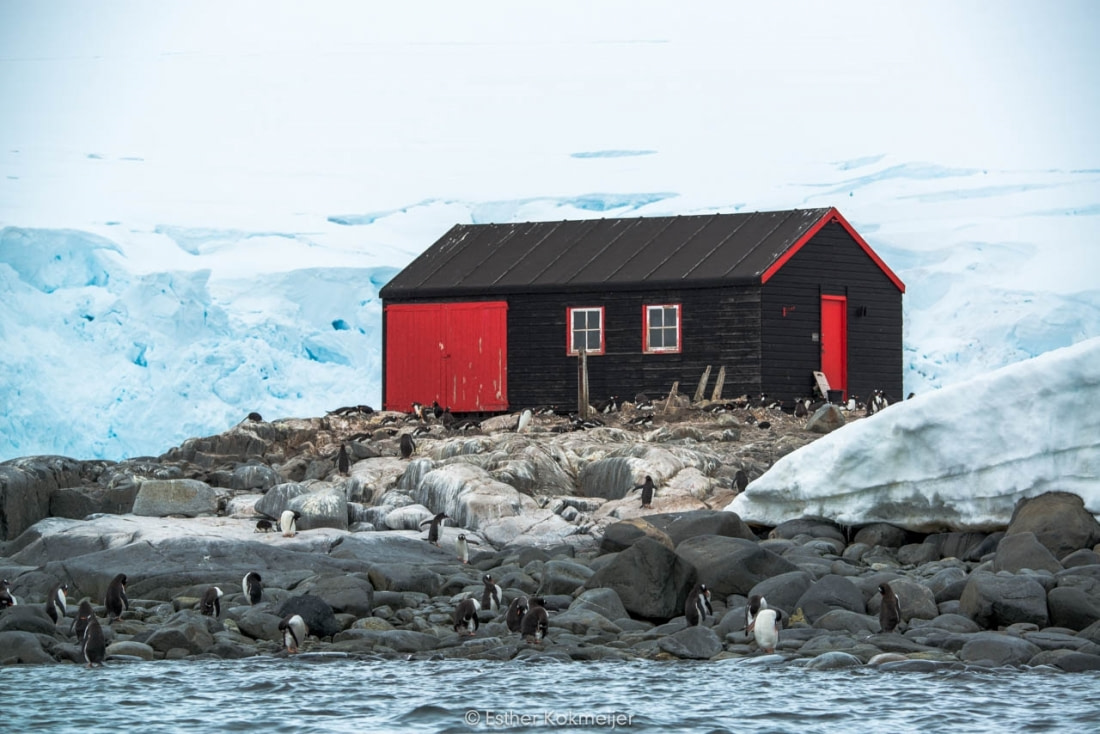 Picture by Esther Kokmeijer
At the boom of the Antarctic whaling industry, factory ships moored in Port Lockroy while the whalers pressed farther out to sea. Evidence of their livelihood is still littered all over Port Lockroy in the form of rusted mooring chains and long links of whale bones bleaching on Jougla Point.
During World War II, British Forces built several secret military bases in Antarctica to keep out enemy forces. Port Lockroy, then called Base A, was one of these. The station was continuously manned until 1962, with anywhere from four to nine workers occupying it. A typical tour of duty lasted two and a half years.
The fields of research studied at Port Lockroy were many, but primarily the crews studied the physics of the upper atmosphere. After 1962, the base fell into disrepair, and it was not until 1996 that it was restored to its original state as Port Lockroy.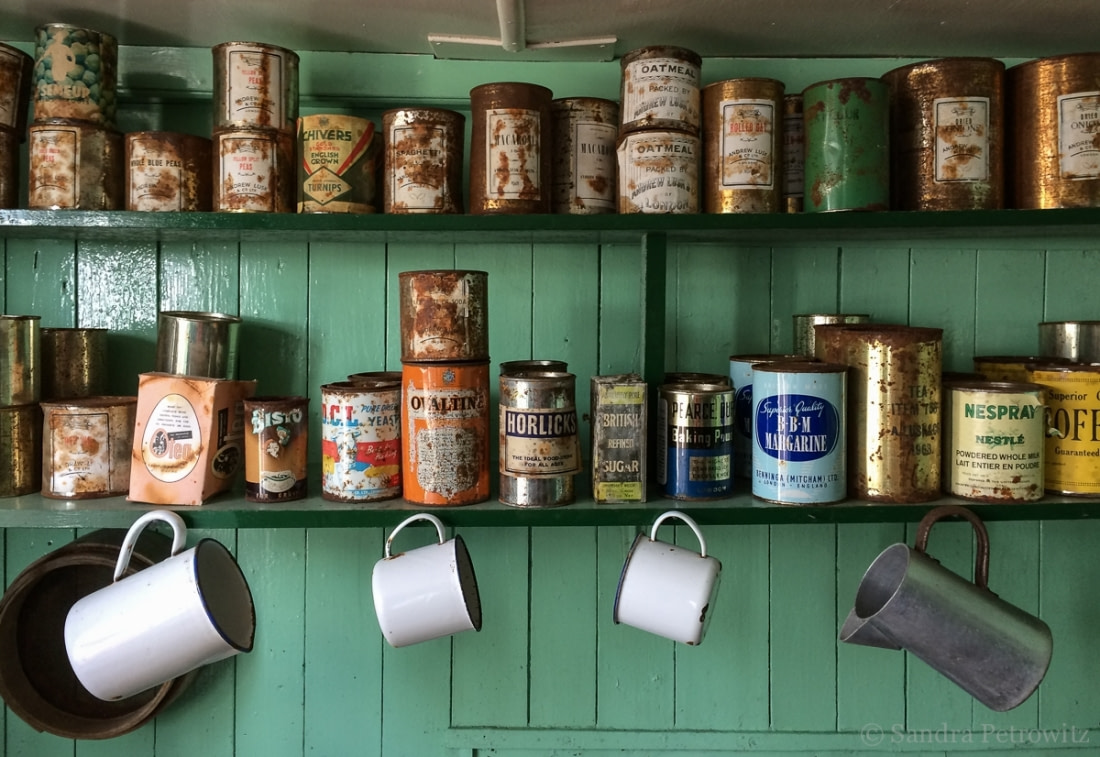 Picture by Sandra Petrowitz
The military base-turned-museum of Port Lockroy
The United Kingdom Antarctic Heritage Trust was responsible for Port Lockroy's renovations. Since 1996, teams have lived at the station during the austral summer, working hard to make it look as it did in the 50s and 60s.
Port Lockroy now functions only as a museum and a post office. Whether you're sending a postcard or buying a souvenir, all profits go to the base and the Antarctic Heritage Trust. Port Lockroy is designated a Antarctic Historic Site or Monument under the Antarctic Treaty.
This is a friendly station and one of our most popular landing sites. At Port Lockroy, you can see dozens of penguins, ruins from the area's rich history, and talk to the residents. Tours are not offered at Port Lockroy, but the workers offer refreshments and run a small gift shop.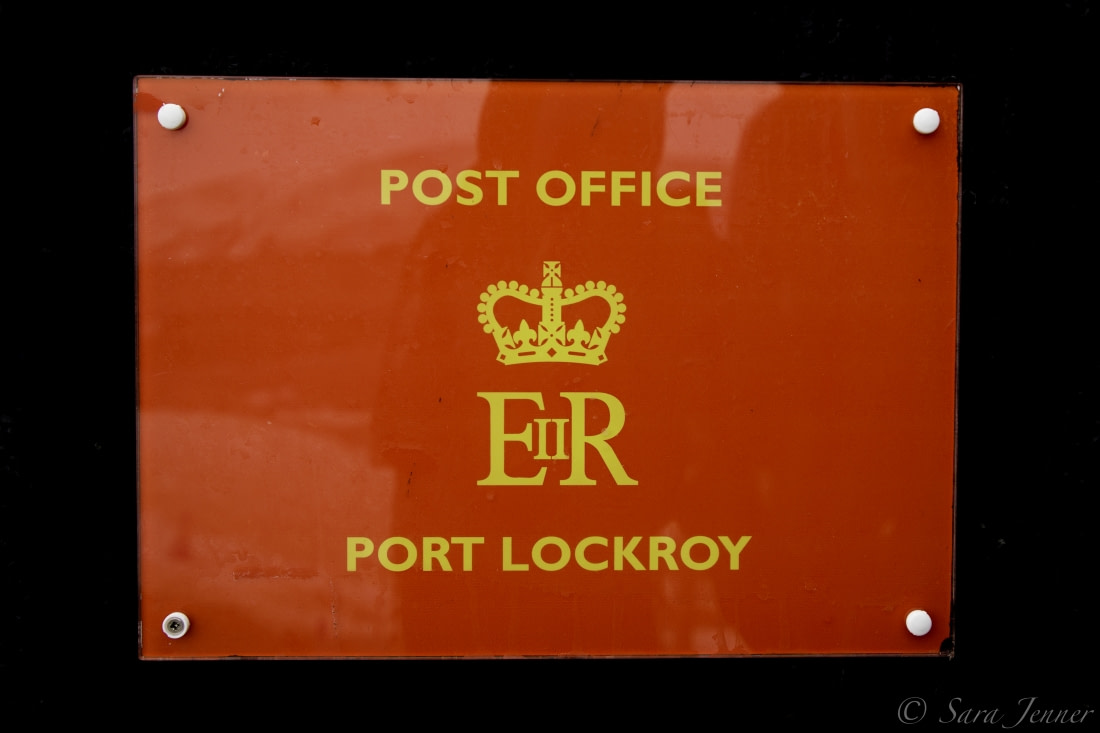 Picture by Sara Jenner
Main image by unknown photographer