Borchgrevink's highly important hut
Polar explorer Cartsen Borchgrevink's hut at Cape Adare, Antarctica, is notable for not only its important role in the exploration of the continent, but also because it was the first man-made structure ever erected on Antarctica.
In 1899 Norwegian explorer Borchgrevink and his crew landed at Cape Adare with the intention of being the first group to over-winter in Antarctica. The resources of this expedition, known as the Southern Cross Expedition of 1898 - 1900, included two huts of Norwegian spruce, one of which was used for accommodation and the other for supplies.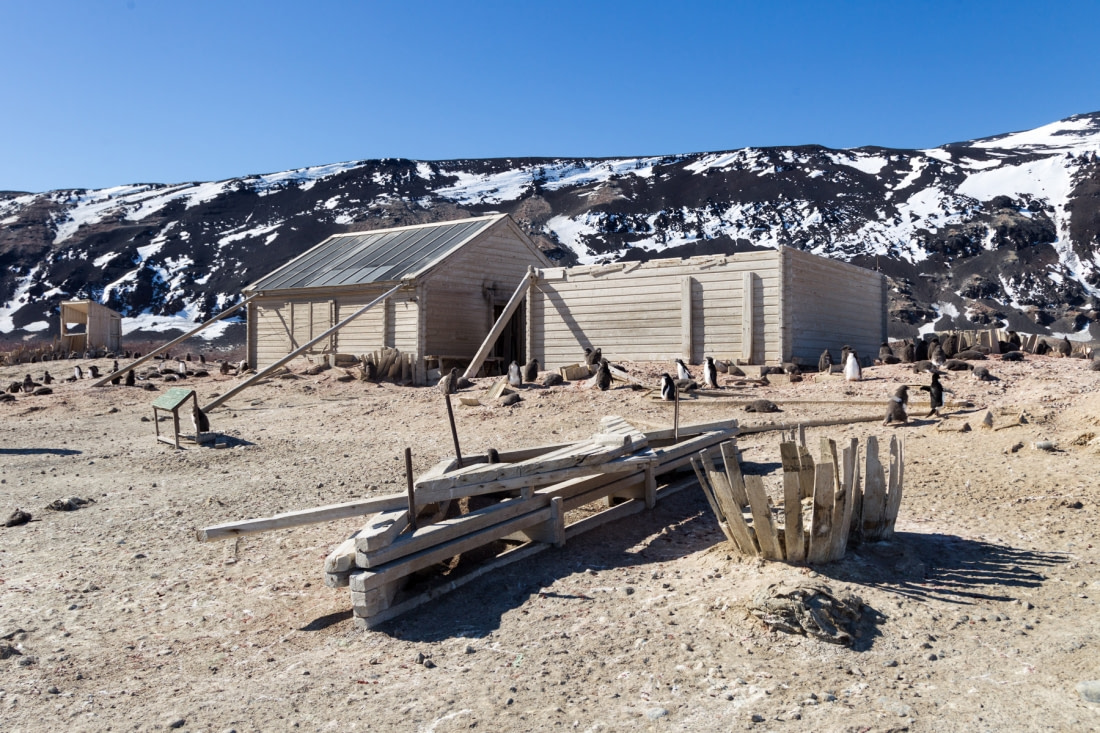 Borchgrevink and the Southern Cross Expedition
The Southern Cross Expedition landed with 75 Siberian dogs, two British tonnes of dehydrated food, a tonne of butter, a collection of guns, ammunition, and 500 miniature Union Jacks for the purpose of surveying and extending the British Empire.
Huts were constructed of interlocking boards made tight with steel tie rods, while the roof of each hut was covered with seal skins weighed down by bags of coal and boulders. The living quarters had a double floor and walls were insulated with papier mache with sliding panels and curtains, giving the men some privacy. The living hut also had double-glazed windows with exterior shutters to keep the warmth in. For lighting the crew borrowed a saloon lamp from the ship.

The smaller hut was used to store medical supplies, provisions, and surplus clothing. Eventually, however, this hut became a private study for Borchgrevink. It had another two small rooms used as photography dark rooms and storage rooms for instruments.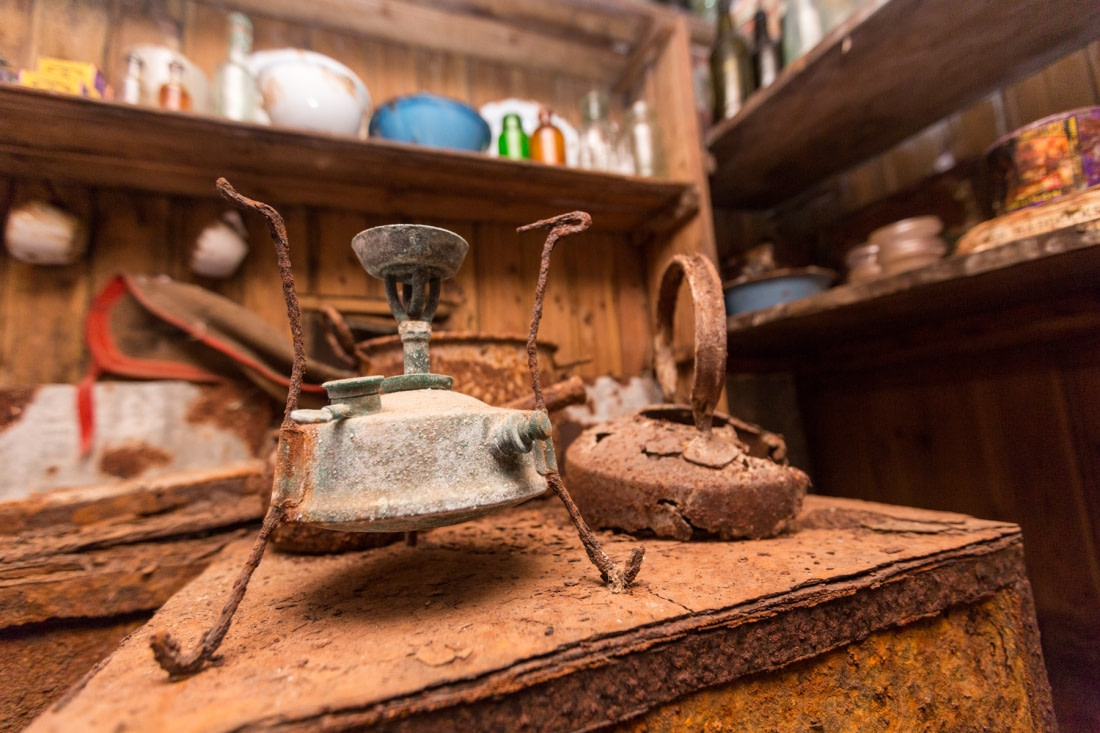 The two huts were connected with a roof line that extended to the ground, providing extra storage space and protection from the wind. In the summer, Borchgrevink proposed to take the huts, provisions, and party to either Coulman Island or Cape Gauss after the winter of 1900, and from there sledge to the South Magnetic Pole.
A start was made in dismantling the hut, but work stopped and the party departed on February 2, 1900, south to the edge of the Ross Ice Shelf before returning to Stewart Island, New Zealand.
The life and legacy of Borchgrevink
Carsten Egeberg Borchgrevink lived from 1864 - 1934 and was a pioneer of Antarctic exploration. He was the precursor of Scott, Shackleton, Amundsen, and other famous names associated with the heroic age of Antarctic discovery. His Southern Cross Expedition ventured farther south than any expedition before it, reaching 78°50'S.
Borchgrevink's remaining hut at Cape Adare
One of Borchgrevink's original two huts still remains at Cape Adare under the care of the Antarctic Heritage Trust. Designated an Antarctic Specially Protected Area (ASPA) in 2002, Borchgrevink's hut is among our most beloved Ross Sea landing sites.