The Ross Ice Shelf
​The Ross Ice Shelf is a floating mass of land-ice, with a front between 15 and 50 meters high. ​It is the largest ice shelf of Antarctica. An area of roughly 487,000 square kilometers (188,000 sq mi) and about 800 kilometers (500 mi) across. The nearly vertical ice front to the open sea is more than 600 kilometers (370 mi) long, and between 15 and 50 meters (50 and 160 ft) high above the water surface. Ninety percent of the floating ice, however, is below the water surface.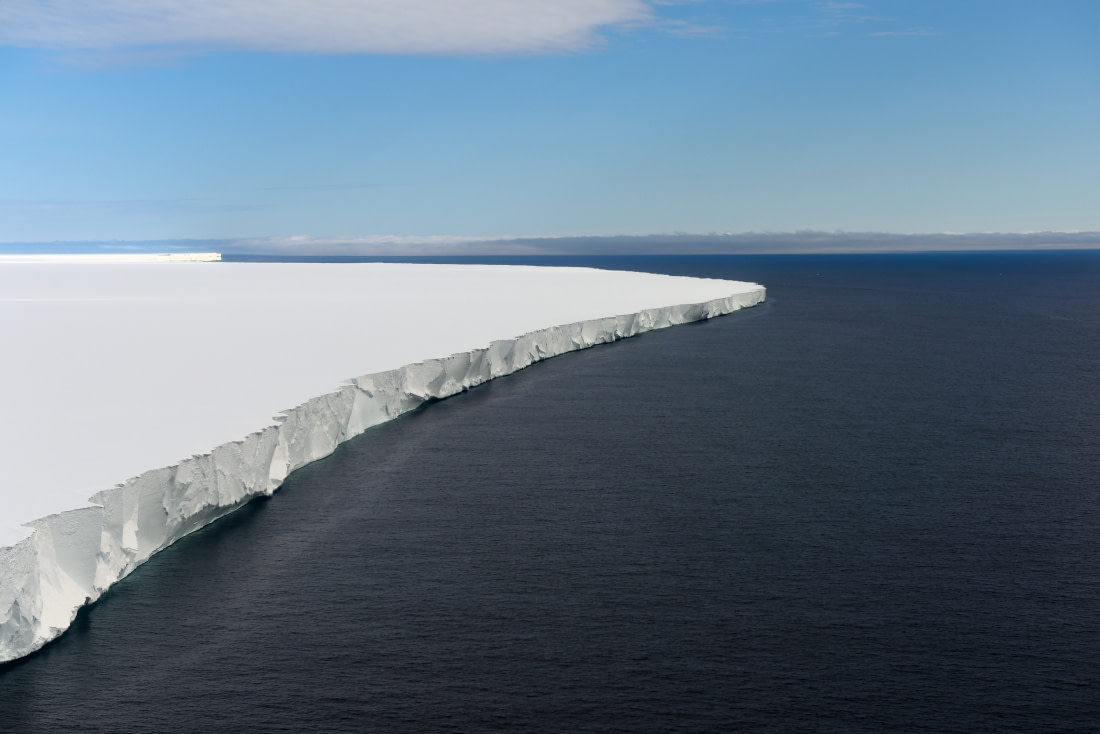 This ice-shelf produces the huge tabular ice-bergs that are so abundant in the Ross Sea. In the Bay of Whales at the eastern side of the shelf, close to Roosevelt Island (named by the American aviator Richard E. Byrd in 1934 for President Franklin D. Roosevelt), Roald Amundsen gained access to the Shelf and ventured to the South Pole, where he finally arrived on 14 December 1911. Also the Japanese explore Nobu Shirase had his camp in this area at Kainan Bay in 1912.
Helicopter landing on the Ross Ice Shelf
We intend to attempt a helicopter landing on the Ross Ice Shelf if conditions allow for it.