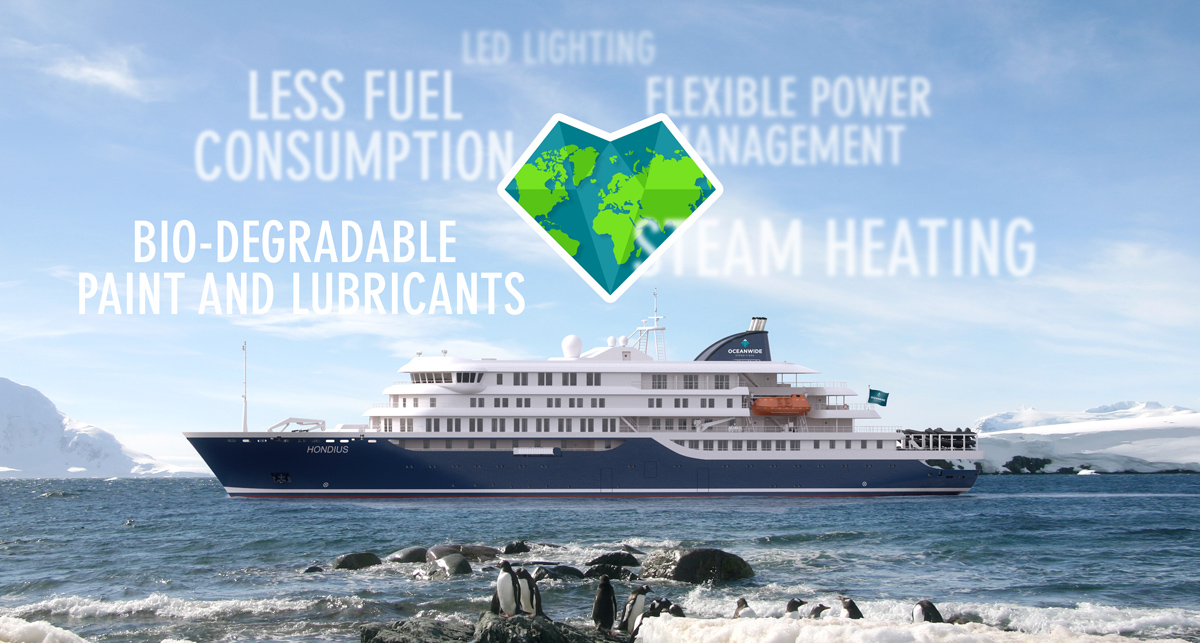 Foremost among our sustainability goals is actively reducing the impact and emission of our vessels, investing in new technology and continuously improving our existing resources.
Our new vessels, m/v Hondius and m/v Janssonius, are designed from the ground up to employ only the latest green technology. They employ LED lighting, steam heating, biodegradable paints and lubricants, adjustable pitch propellers, shaft generators instead of diesel generators, Tier III engines that reduce nitrogen oxide, waste heat that can be reused for producing fresh water, and flexible power management systems that keep fuel consumption and carbon dioxide emissions low.
Specifically, these efficient new engines have reduced our average fuel consumption per passenger by more than 35 percent, making Hondius and Janssonius some of the most environmentally sustainable ships in the polar regions.
But apart from building new technologically advanced ships, we have also installed two new low-emission engines in our veteran vessel, Ortelius. These engines, like those in our newer vessels, comply with all the latest environmental legislation.
Another of our important commitments to sustainability is our use of low-sulphur marine gas oil (LSMGO), which has a sulphur content of less than 0.1 percent. And on our traditional sailing vessel, Rembrandt Van Rijn, we of course use wind power whenever possible