Visiting the Snow Hill emperor colony three years in a row
For the third time in as many years, Oceanwide Expeditions has achieved helicopter landings at Snow Hill Island, hiking our passengers to the rarely visited emperor penguin colony there.
Though perhaps it's not so rarely visited anymore.
Snow Hill Island, located in a cold cluster of Weddell Sea islands east of the Antarctic Peninsula, is almost always ice-locked, precluding landings even by our most advanced ice-strengthened expedition vessels.
And in the years immediately preceding 2017, inclement weather prevented us from landing on the island with our helicopters staged aboard m/v Ortelius.
But in 2017, 2018, and now in 2019, we succeeded in flying to Snow Hill Island, whose famous emperor penguin colony has delivered some of our most endearing photos in recent years.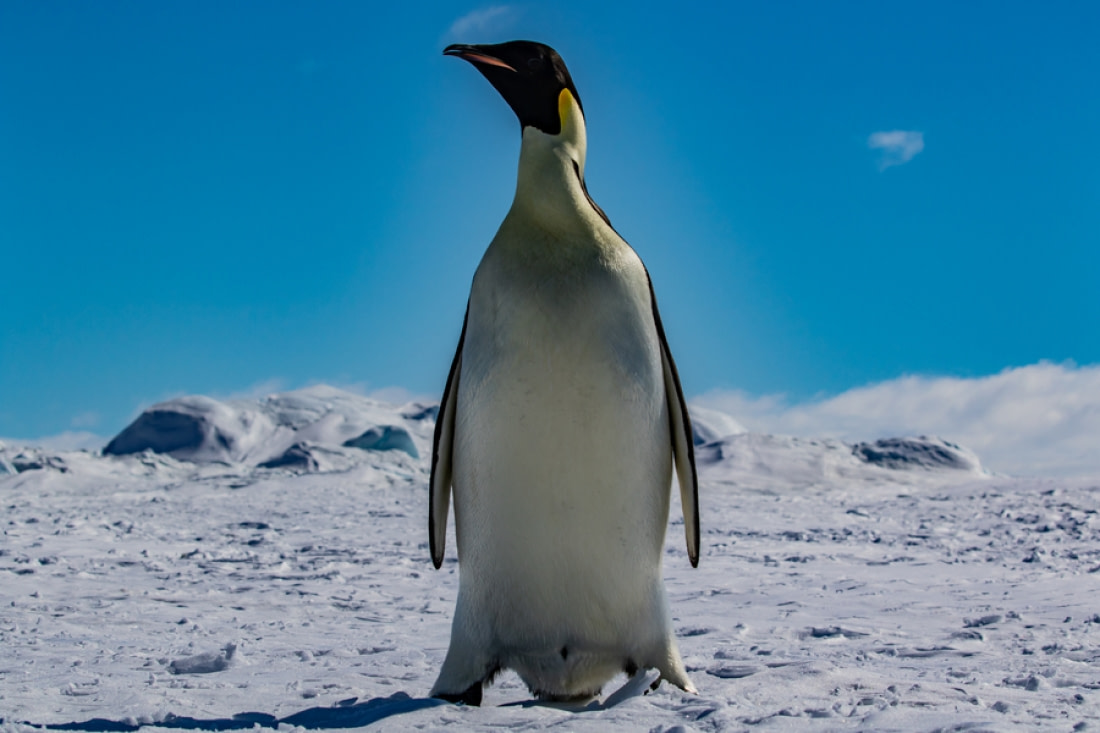 This momentous event was reported on by assistant expedition leader Pippa Low:
"Helicopter operations began after lunch due to 50 mph (80 kph) winds in the morning, meaning we could not fly. By midday the wind had dropped to below 20 knots, and we were given the all-clear from the pilots that we could go ahead.
"After a stunningly beautiful 20-minute flight from our dear Ortelius across the vast sea ice, we landed close to Snow Hill. After landing on the ice amongst towering trapped icebergs, the walk to the colony was like being on another planet.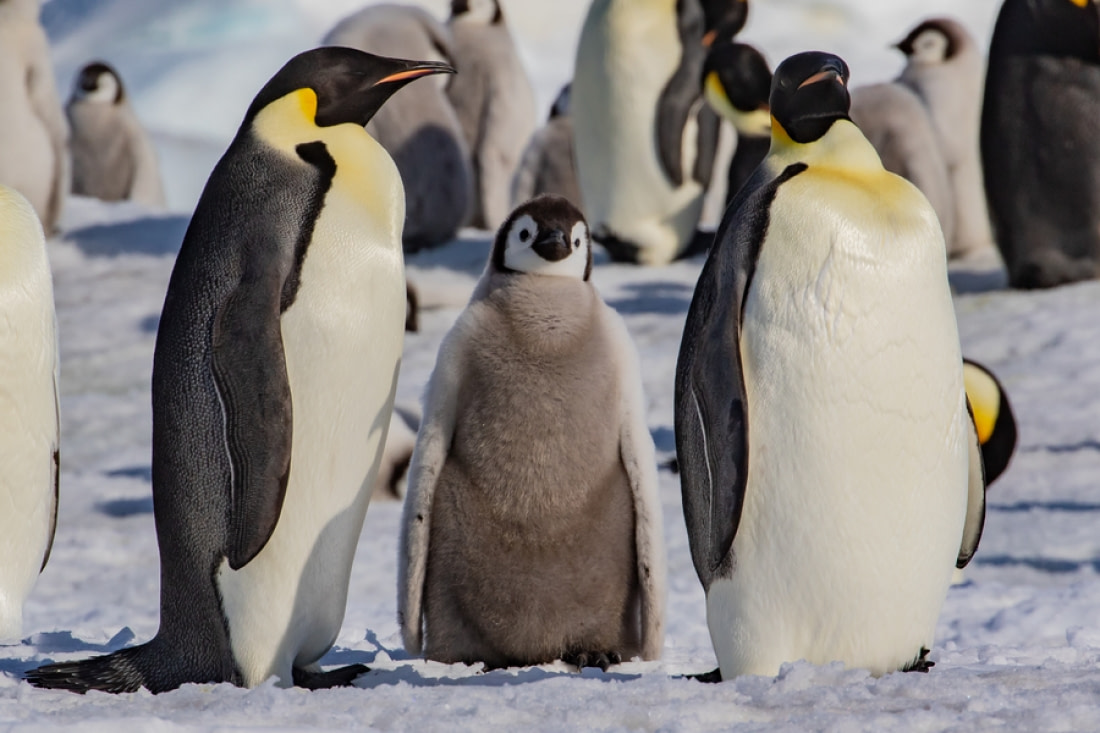 "Along the way, passengers were joined by sledding emperors gliding their way past us clumsy humans. The colony was full of cute penguin chicks, all waddling around and being rounded up by the adults.
"The helicopters flew for 10 hours non-stop to ensure all passengers made it to the colony before dark, and indeed the guests that had to wait the longest were rewarded with the best light as the sun set over the sea ice and the emperor colony."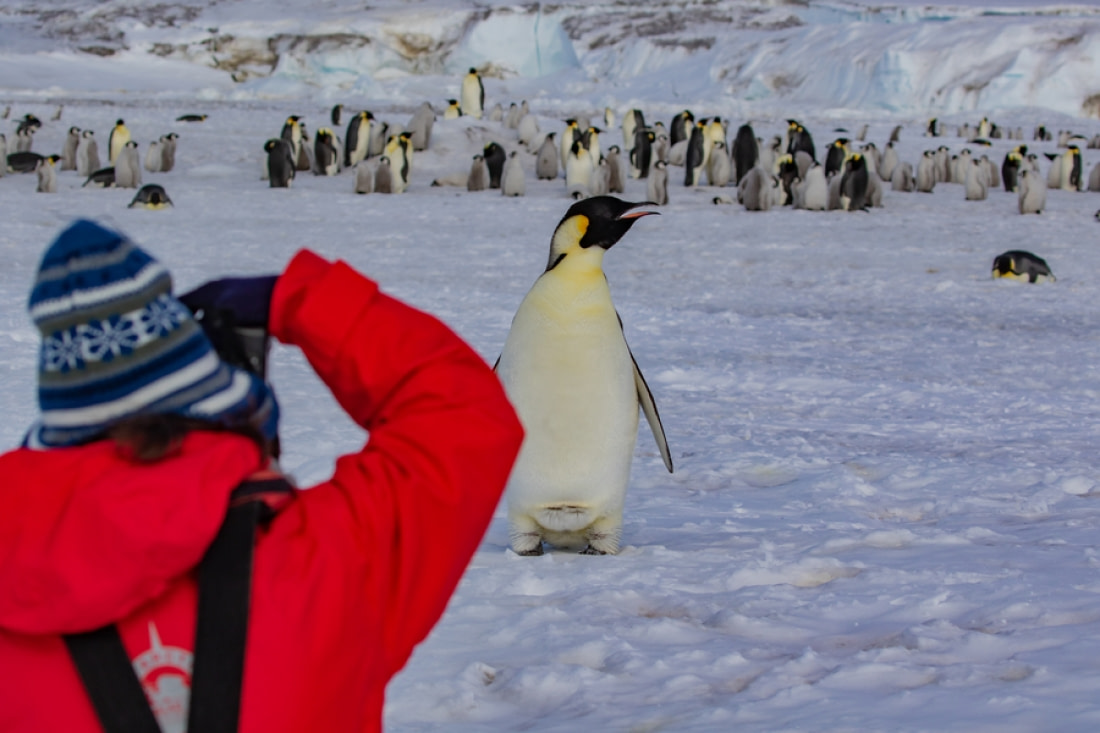 There are about 2,000 emperors at the Snow Hill Island rookery, most of which are quite curious and will sometimes approach hiking groups snapping photos at a respectful distance.
And because emperors are the only species of penguin that breeds during the Antarctic winter, which has drawn to a close, it's now possible to see their all-too-cute chicks.
In summary, this third year of Snow Hill landings is a great stroke of luck for Oceanwide and our guests.
There's a saying in Dutch: "Drie keer is scheepsrecht." It's the equivalent of, "Third time's a charm." We're thinking this goes double – or is it triple? – if you succeed each of those three times.
Photos by Pippa Low