Oceanwide completely refurbished deck 4 aboard Ortelius
In 2011, Oceanwide Expeditions acquired the vessel Ortelius. A great expedition ship with the highest ice-class ranking as well as lots of deck space. Ideal to operate in the ice and to offer exclusive wildlife programs, including helicopter flights.

Aside from big investments in the engine room, deck areas, helicopter deck and hangar, navigational and safety equipment, steelwork and piping, we have additionally made great efforts in improving the comfort level on board. We rebuilt the lounge, the restaurant, lecture room, cabins and corridors and in general greatly improved the service and hotel standard on board the vessel.

In May 2014, Deck 5 was completely stripped and brand new Superior, Twin Deluxe and Twin Window cabins were built.

We are now very pleased to announce that Oceanwide Expeditions has completely refurbished Deck 4.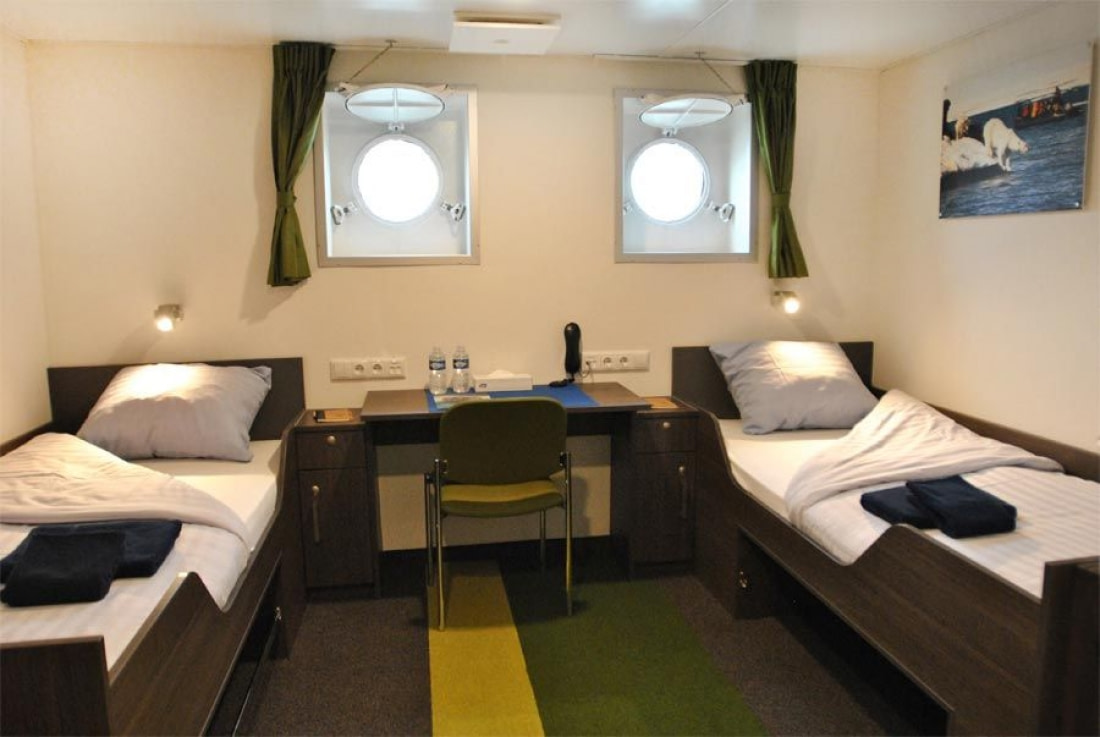 New Twin Porthole Cabin

All Twin Porthole cabins have brand new furniture including beds, wardrobes, desks and chairs. The cabins and corridors are furthermore equipped with new carpets, ceilings including new piping (water and ventilation) and the walls have been wallpapered.
This half a million dollar investment has been carried out in the shipyard in The Netherlands and was completed on 20 May, 2016. We are very satisfied with the end result, bringing the vessel to a higher comfort level and quite positive that our passengers will enjoy their comfortable cabins on Deck 4.