Exploring Borchgrevink's hut at Cape Adare Antarctica
I pointed, "Look!" My exclamation broke the reverential hush inside the first human habitation on the Antarctic continent, heads turned quizzically. "Socks!" I explained, which baffled still further the passengers from the Antarctica expedition vessel m/v Ortelius who were exploring Borchgrevink's hut at Cape Adare with me. I make another try "They are in the wrong place!" The group moves for closer look at the misplaced footwear.
Unusual, things out of place
As a guide specialising in polar history, this is the sort of thing I'm on the look out for. Not socks per se, but the unusual, things out of place, the uniqueness of a site. Many of our passengers are well informed, so in addition to recounting the tales of the well known expeditions, I like to go a little deeper into the minds of the explorers or zoom into a particular element of life in the polar regions.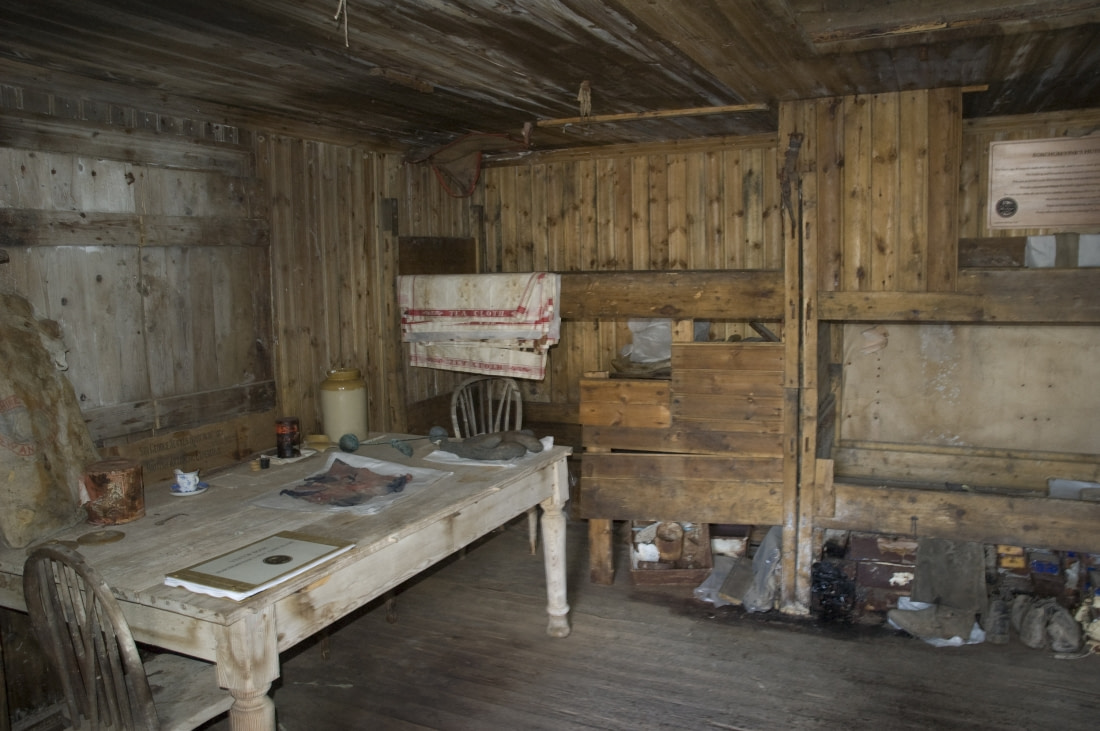 Inside Borchgrevink's hut © Delphine Aurès - Oceanwide Expeditions
Murray Levick?
"See the name tag reads 'Murray Levick' pause 'well, he wasn't on Borchgrevink's expedition.'" The socks, woollen, beige, stained and with holes tell a story. They are hung over the end of a bunk as though waiting for Santa, or may be drying after a wash. I explain that the socks have come from the now derelict hut next door, home to Captain Robert Scott's northern party during the 1911 winter. Murray Levick was the doctor and penguin biologist in that party, which used the 1899 hut in which we stand as a work shop, store and quite possibly a laundry.
Cape Adare: a must-visit location for fans of polar history
Cape Adare is our first stop in the Ross Sea, the setting for many of the heroic age expeditions and a must-visit location for fans of polar history. Our helicopters have delivered the passengers over the bastion of coastal ice, as they will later on at Shackleton's Hut at Cape Royds. I hope we find some socks there too!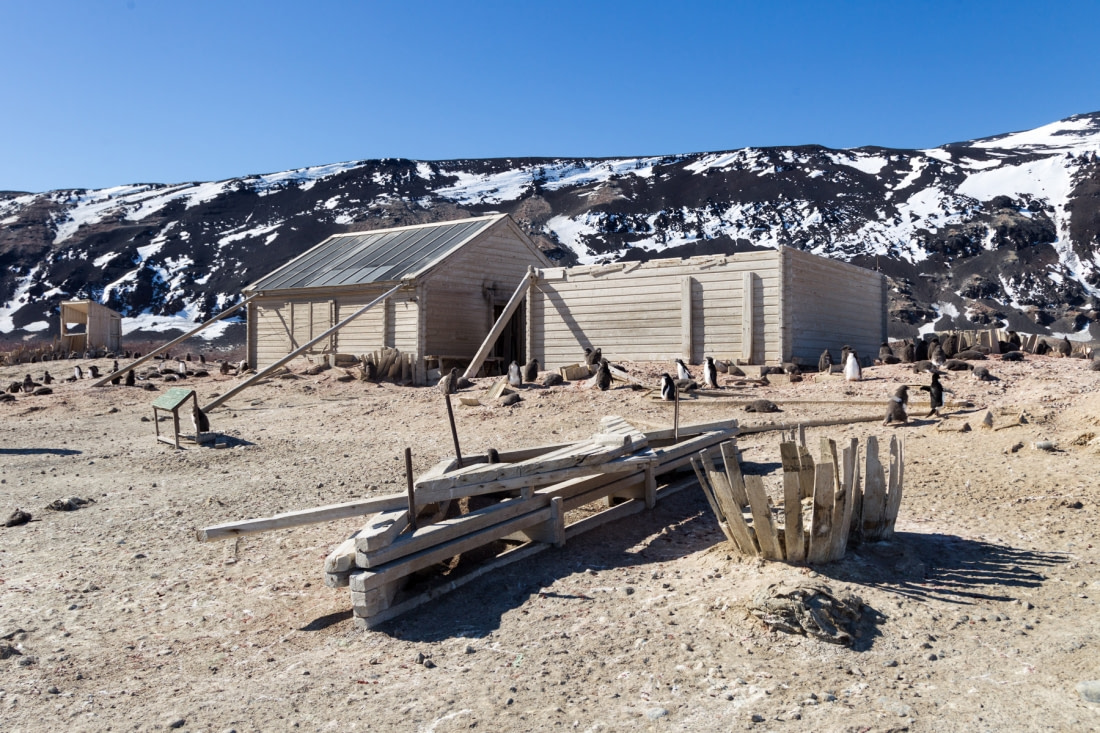 Borchgrevink's hut at Cape Adare © Rolf Stange - Oceanwide Expeditions