Palanderbukta
Palanderbukta is a bay located in the Norwegian region of Svalbard. The bay offers Arctic cruise passengers the chance to experience a startlingly barren and desert-like landscape. Often cut off by ice until late into the summer, Palanderbukta represents the chance for explorers to experience a region of the world that is rarely visited by anyone else.
Beyond the flattened shorelines (which make for easy hikes) the land curves up to be met by rocky towers, ex-mountains that have been ground down over time. Off to the north visitors have the chance to witness the spectacle of icebergs calving from glacial ice cliffs.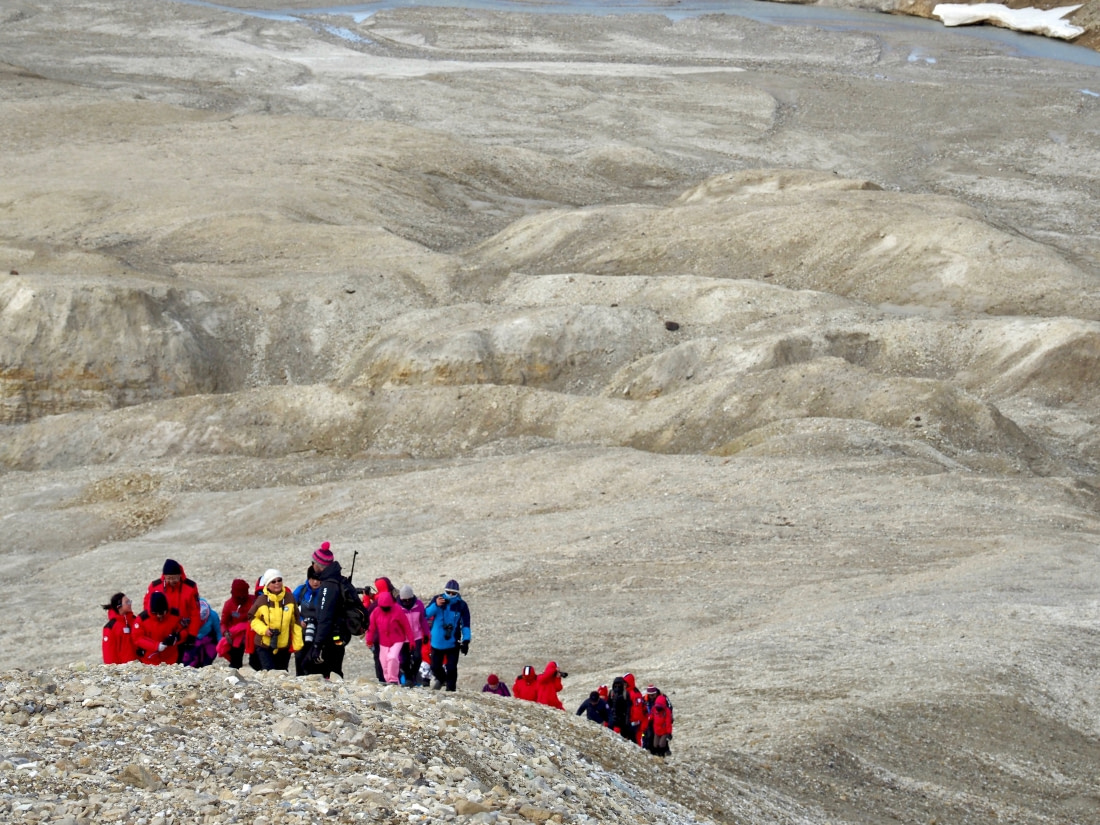 Plant life is hard to find, with the few examples being dominated by species like Purple saxifrage and the Svalbard poppy. Wildlife is slightly more abundant, with the occasional polar bear wandering by, walruses hauling themselves up on ice floes in the bay, and a reindeer here and there trying their best to fertilize the desert environment.
Palanderbukta history
Palanderbukta is named after the Swedish naval officer Adolf Arnold Palander, who is perhaps best known as being the captain for the first expedition (led by Adolf Erik Nordenskiöld) to find the Northeast Passage (a trading route following Russia and Norway's coastlines). This mission was so important to boosting trade that Palander was declared nobility by Swedish King Oscar II, attaining the name Palander af Vega.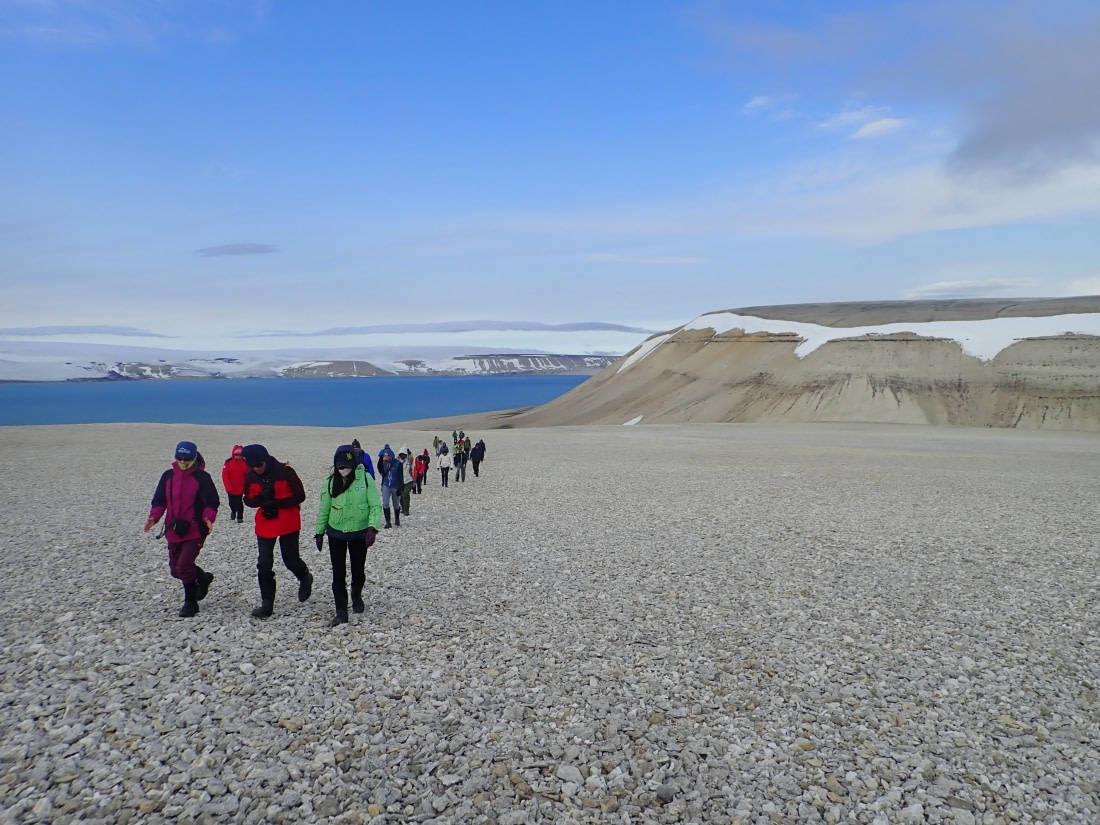 Visit Palanderbukta
If you'd like to explore the quiet barren beauty of Palanderbukta join us for one of our Spitsbergen cruises below.