Liefdefjorden
Take an Arctic cruise to Liefdefjorden, "The Love Fjord", and experience the majestic beauty of one of Mother Nature's greatest works of art – the glacier.
How did Liefdefjorden get that name?
As near as anyone can tell, Liefdefjorden's name is to honour a Dutch ship that passed through the area with the name Liefde, which translated means "love". The bay has had multiple names over the years, all of them pertaining to love – Baye d'Amour, Kjærlighedsbugten, Porto detto l'Amato, Liefde Bay, and Love Bay.
Liefdefjorden cruises
Liefdefjorden is found on the northern coast of Spitsbergen, which is part of northern Norway's Svalbard archipelago. Enjoying some warmth from the Gulf Stream, the bay usually opens itself up to visitors fairly early in the summer season.
Most of the area is part of the protected Northwest Spitsbergen National Park. It's a land of rolling reddish-brown hills that lead the way to snow-capped mountains found further inland. The dark waters pull on a coat of blue-white ice and mini-icebergs as the summer heat chops off chunks from the nearby glaciers.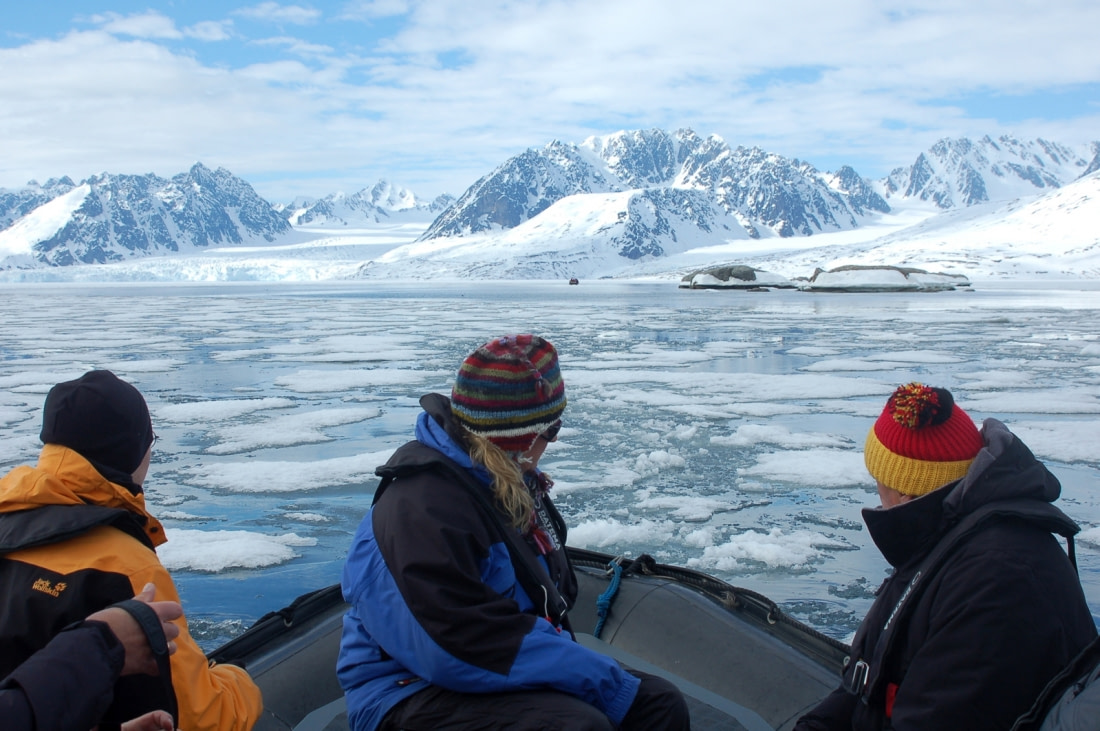 Thanks to the Gulf Stream the area is a haven for wildlife. Flora includes low clinging species like purple saxifrage and spider plants. Fauna-wise, the skies become quite noisy with the sounds of thousands of seabirds like Eiders, kittiwakes, and terns arriving to breed.
Visit Liefdefjorden
If you'd like to explore the magical beauty of the Love Bay then we invite you to check out our Svalbard cruises.