PLEASE NOTE: The vessel referred to in this blog is no longer in our fleet. We also no longer offer expedition cruises in Northern Norway. Please see our numerous other voyages that operate in the Arctic and Antarctica.
The nuts and bolts of Noorderlicht
Noorderlicht is one of two historic schooners we operate in the Arctic, and is the only ship in our fleet not technically owned by Oceanwide Expeditions.
Built as a three-masted schooner in Flensburg, Germany in 1910, she served as a light ship in the Baltic until 1991, when her 46-meter (153-foot) hull was purchased by a charter company. As of 2017, however, she has been owned and chartered by Floris de Waard and Mariëlle van Twillert of the Netherlands.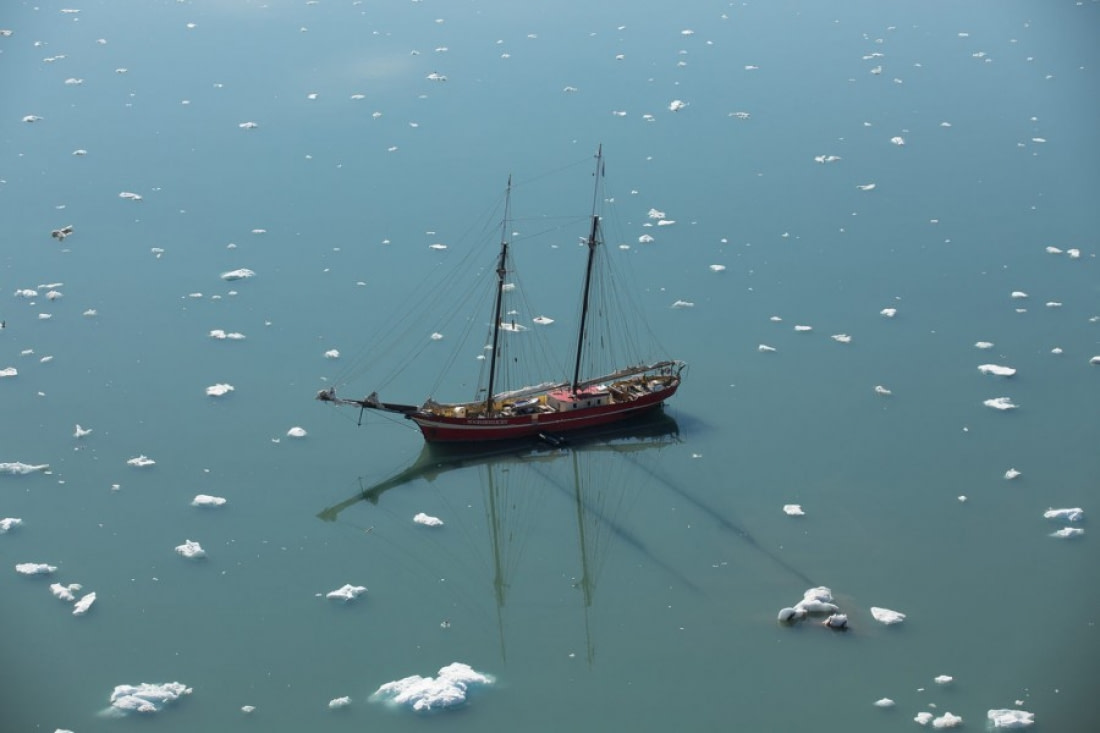 Noorderlicht now has two masts, flies the Dutch flag, and carries up to 20 passengers in 10 cabins, with a total of five crew and expedition guides.
While her ice-strengthened hull enables Noorderlicht to sail in polar waters, she's not outfitted for long voyages or the sometimes-turbulent conditions on the Drake Passage. As such, we only employ her for Arctic cruises in Northern Norway and Svalbard.
Her name means "northern lights," which is fitting when you consider the voyages she makes.
What you can see on Noorderlicht's Norway and Svalbard trips
Venturing east and west of the town of Tromsø, Noorderlicht's North Norway voyages visit the fjords, islands, and fishing settlements between Andenes and Alta. The primary objectives of these expeditions are whale watching, shoreline hikes or snowshoeing, and the northern lights (aurora borealis).
Whale species we sometimes encounter in this enchanting Nordic area include sperm whales, humpbacks, and orcas (killer whales).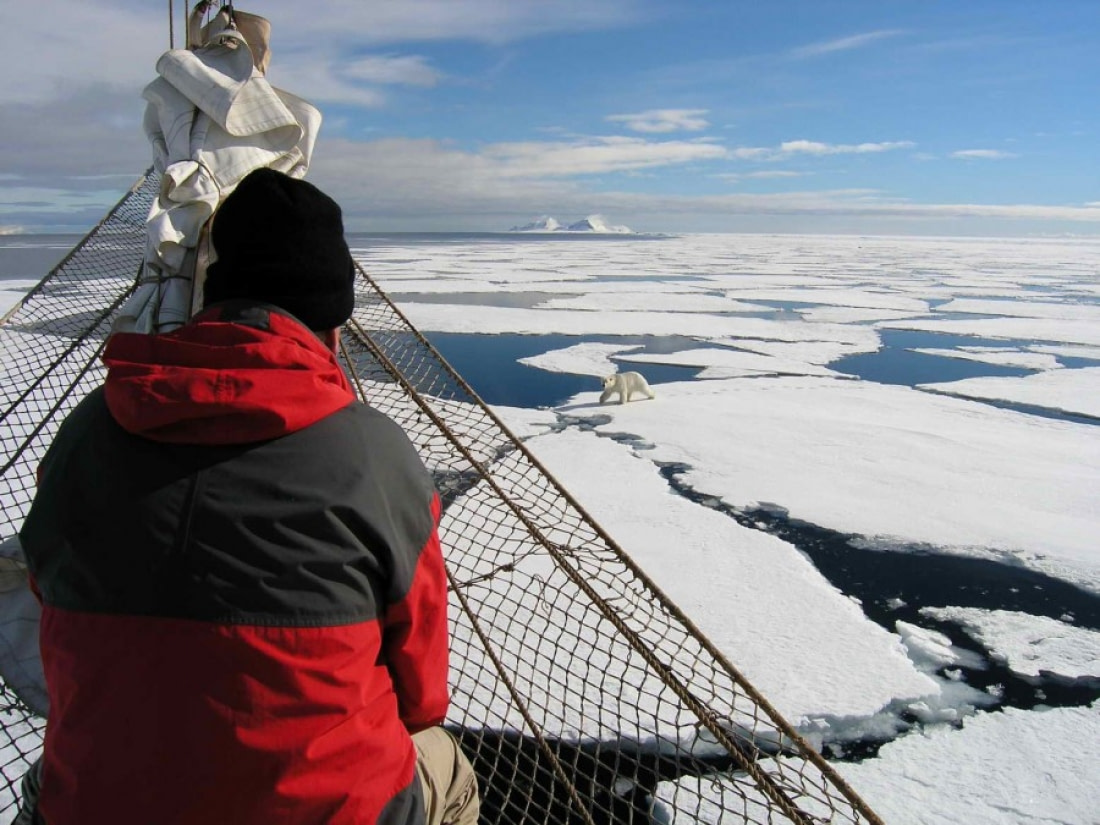 Noorderlicht also sails in the Arctic archipelago of Svalbard, making trips mostly around the principal island of Spitsbergen. Svalbard, in particular Spitsbergen, is one of the best places on the planet to search for polar bears, walruses, and Arctic seabirds.
You may also encounter certain species of seal (bearded, ringed, or harp) and whale (blue, humpback, fin, minke, or beluga) around these islands.
Noorderlicht voyages take place during all seasons, though her northern lights trips of course only occur in the darker days of spring, autumn, and winter.
Why Noorderlicht makes a great expedition cruise ship
Because of her small size and dual motor-sail capability, Noorderlicht makes an ideal ship for those interested in the most peaceful, social, nature-centered Arctic experience.
She has a breadth of 6.5 meters (22 feet), a draft of 3.2 meters (11 feet), and her modest 360 HP diesel engine is capable of propelling Noorderlicht up to six knots when the wind isn't strong enough to sail. This option to sail gives your voyage not only a relaxed feel but also a hint of historic Arctic exploration.
And even though she's the smallest of our ships, Noorderlicht has great open-deck viewing areas even when under sail.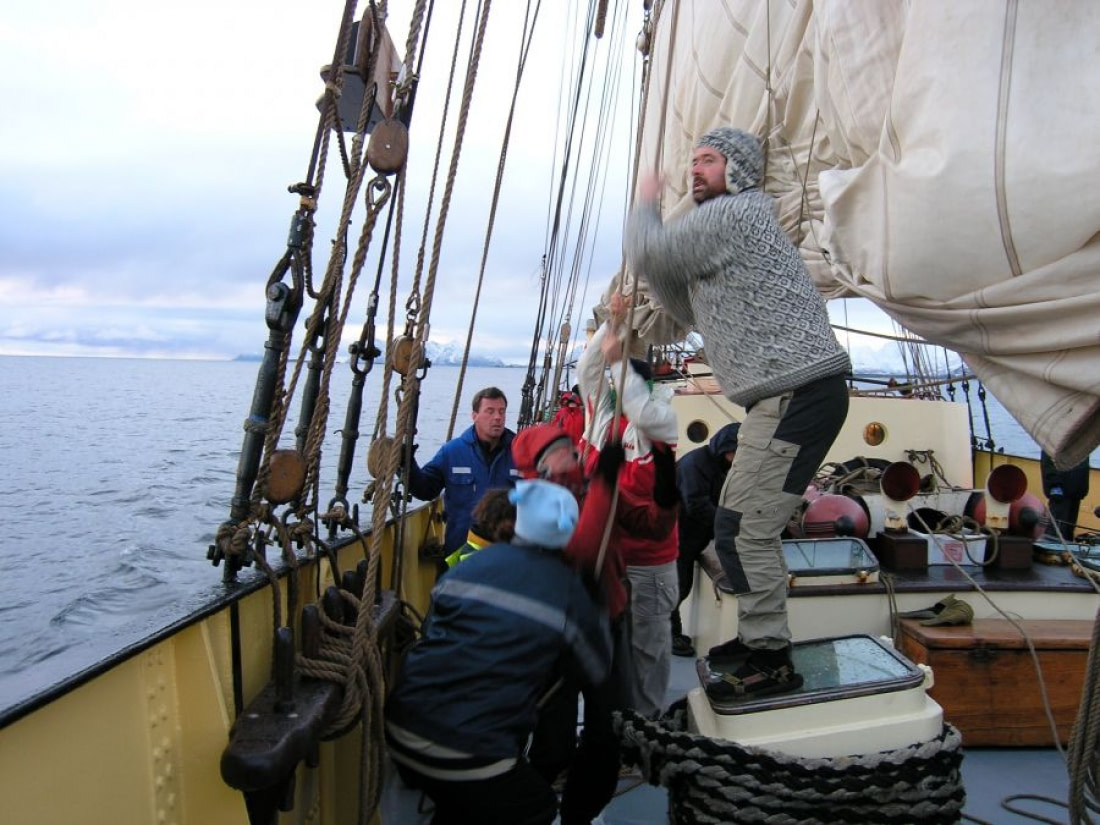 Also, her small-scale environment lends itself to making new friends: Meals are taken in a cozy common room below deck, and all cabins are shared. You're even encouraged to help the crew with basic tasks, a great way to immerse yourself in all aspects of your voyage.
In summary, very little gets between you and nature when you're on Noorderlicht, so you can enjoy all the dramatic landscapes and exotic wildlife up close and personal.
Last-minute specifics of Noorderlicht
Noorderlicht carries one inflatable Zodiac boat for shore landings.
All of her twin cabins have upper and lower berths, a cupboard, and a wash basin with hot and cold water. There are also four showers and five toilet facilities conveniently located on board.
Most Noorderlicht cabins have a small hatch window in the ceiling that varies in size, though one of the cabins has a small locked porthole in the ceiling and ventilation slots in the door instead.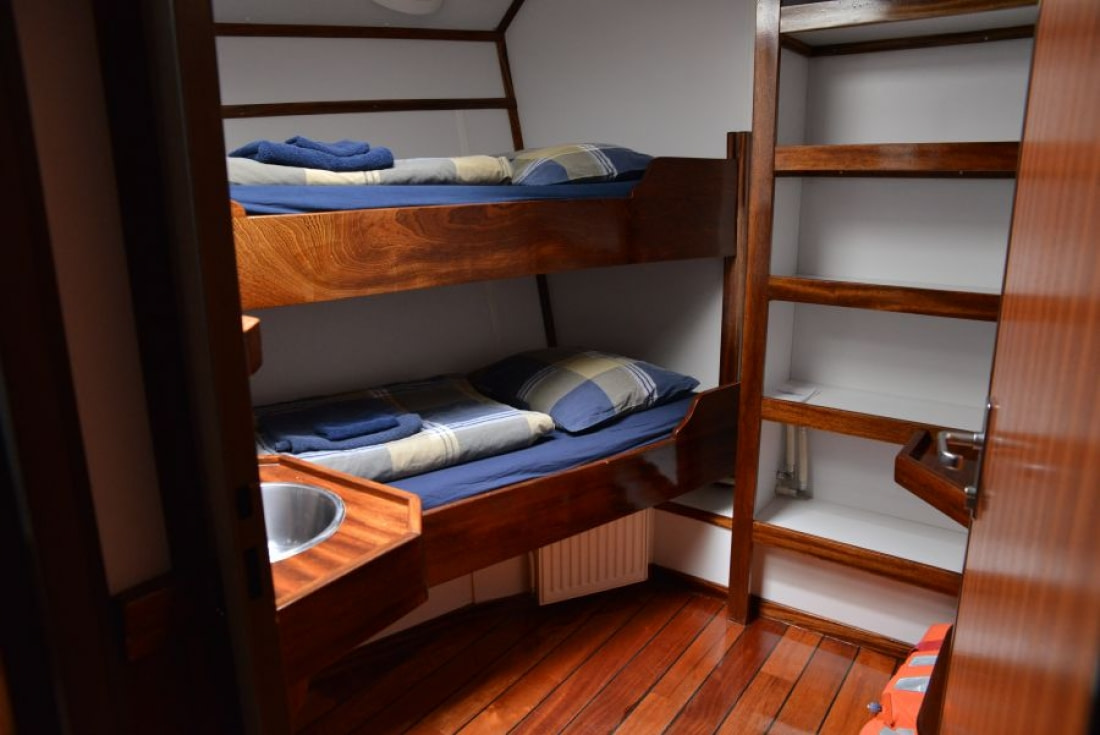 Depending on weather conditions, the crew will occasionally open cabin hatches to let in fresh air while you're enjoying shore landings.