Thirteen Oceanwide guides and 50 passengers removed roughly 1,000 kg (2,200 pounds) of plastic from the beaches of Svalbard last week, about half the weight of an average car.
The efforts were part of the Clean Up Svalbard program, which for 20 years has been supervised by the governor of Svalbard. A Norwegian archipelago and common Arctic expedition cruise area, Svalbard cleanups typically occur on the beaches of Spitsbergen, the largest island of that chain and the location of its capital, Longyearbyen.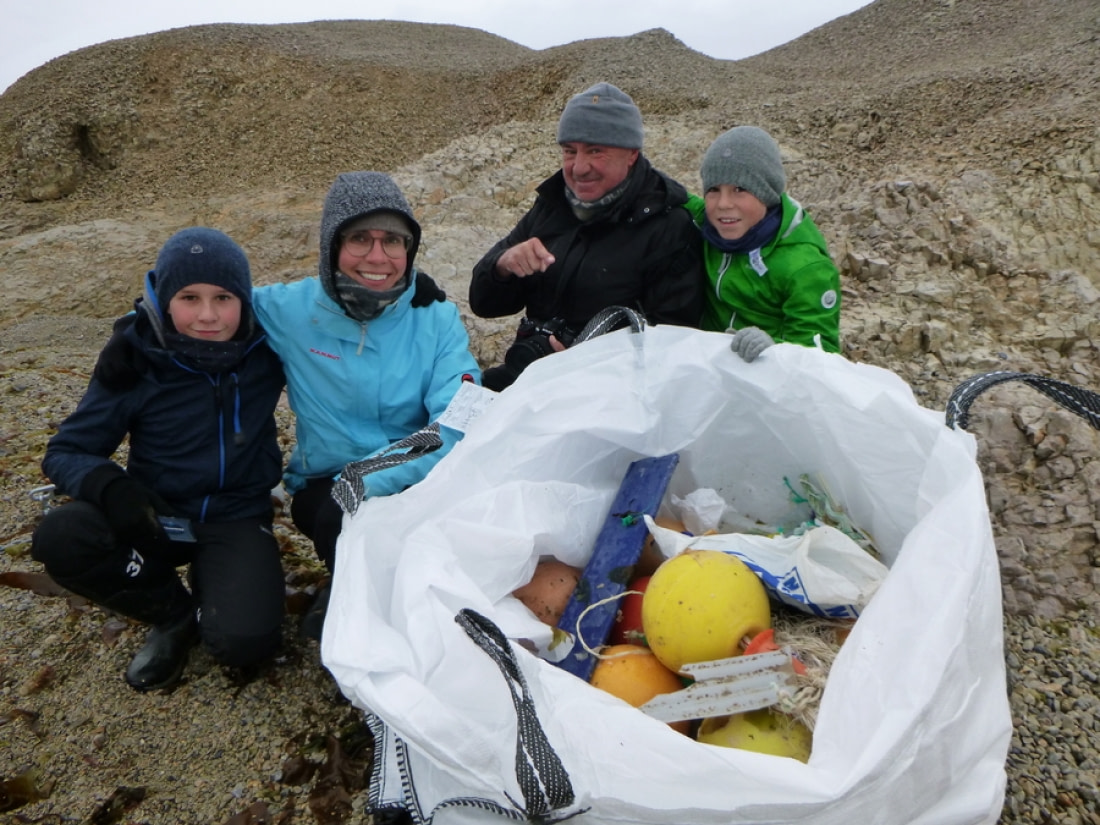 L-R Tim, Carole, Gottfried and Max from Switzerland. The family collected all of this rubbish. Photo by Catherine Buckland.
A one-ton bag filled with fishing weights, large shreds of net, and various smaller plastics was hauled off the otherwise pristine shores of Spitsbergen, one of the planet's core polar bear habitations. This plastic often entangles small animals or even gets into the digestive systems of the local wildlife.
Oceanwide, an active and longtime member of the Association of Arctic Expedition Cruise Operators (AECO), frequently assists in Clean Up Svalbard and encourages its passengers to participate. AECO, the governor of Svalbard, Oceanwide, and a number of fellow tour operators are involved in an ongoing effort to refine the program through enhanced data gathering.
Each year Clean Up Svalbard removes about 20 tons of plastic waste from Svalbard, with expedition ships like Oceanwide's accounting for about three to four tons of that removal. The governor of Svalbard also organizes two yearly beach cleanups composed of local citizens.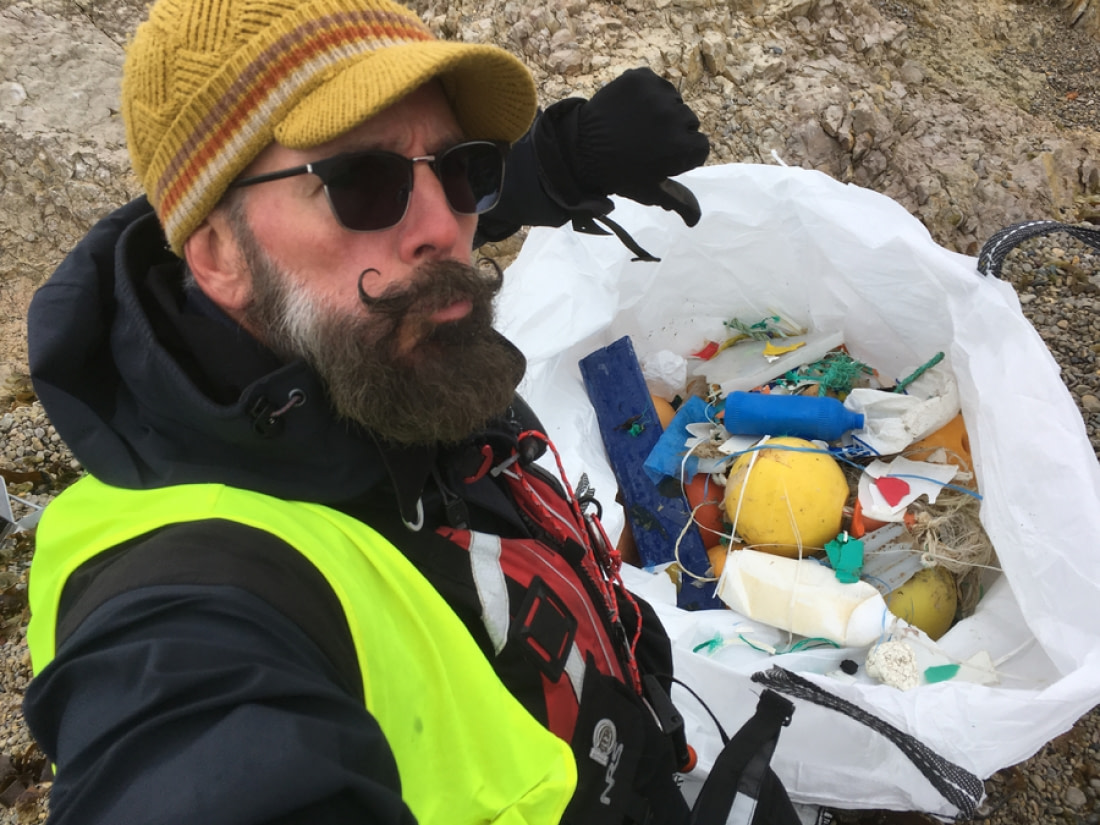 Expedition guide Mark Vogler says thumbs down to rubbish. Photo by Mark Vogler.
This most recent expedition cleanup was coordinated from Oceanwide's new Polar Class 6 vessel, Hondius, during its summer Arctic program. The bulk of the waste removed was from commercial fishing in the area. In fact, in 2016 and 2017 about 60 – 80% of Svalbard's plastic pollution came from the fishing industry.