A maritime match made in heaven
Recently we announced the addition of a new expedition vessel to our fleet. Built to the same advanced standards as Hondius, this new ship would also share the signature trait by which many of our vessels are known: It's named after an historic Dutch cartographer.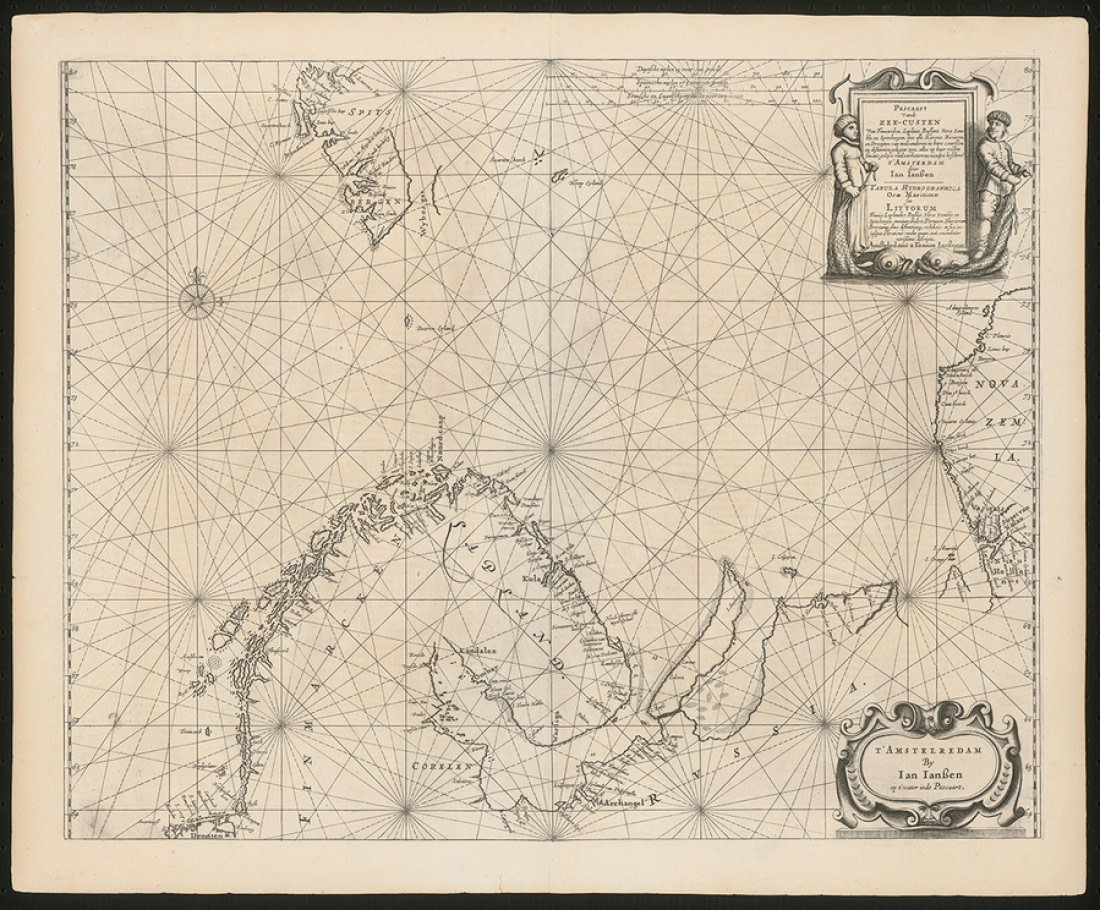 From the private collection of Oceanwide Expeditions
But why do this particular ship and map maker deserve each other? We looked into the features that set them apart, making both ship and man exceptional for their place and time.
Why our new expedition vessel deserves a map maker's name
Set to launch in 2021, m/v Janssonius will be a Polar Class 6 vessel (equivalent to the 1A Super class) like Hondius, capable of sailing 170 passengers in 80 state-of-the-art cabins.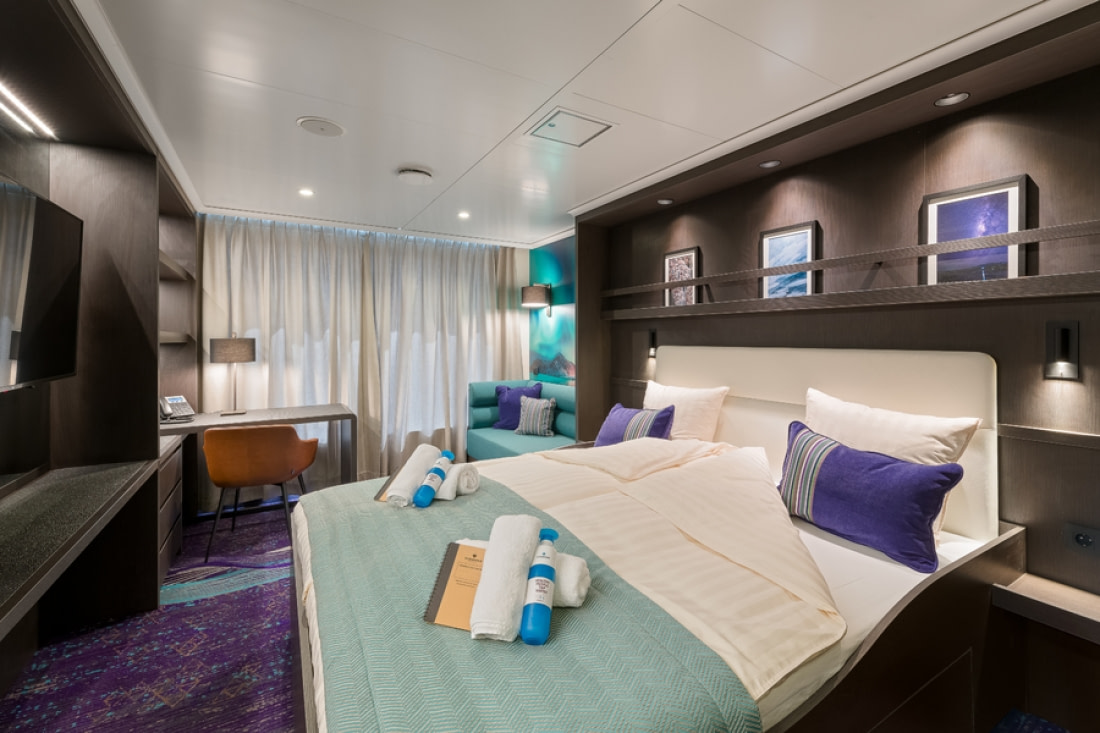 Also like Hondius, Janssonius will be both structurally tough and technologically advanced, using environmentally friendly LED lighting, biodegradable paints and lubricants, steam heat, and flexible power management systems that keep CO2 levels and fuel usage low.
And since Zodiac boats are at the core of the polar expedition cruise experience, Janssonius prioritizes these watercrafts with two gangways and a sheltered embarkation platform that can also be used for special activities like kayaking.
To keep its sea legs swift and pleasant, Janssonius is equipped with advanced stabilizers and two main engines that can power the vessel up to 15 knots.
Along for the ride will be 72 crew and staff members (including expedition and hotel staff) who will do their best to make sure your onboard experience is as memorable as your adventures in the pristine polar terrain.
And to further brighten your time on board, Janssonius will have a spacious and elegant layout well suited to polar travel: ample outdoor viewing areas, a large observation lounge, and a separate lecture room for interactive workshops and performances.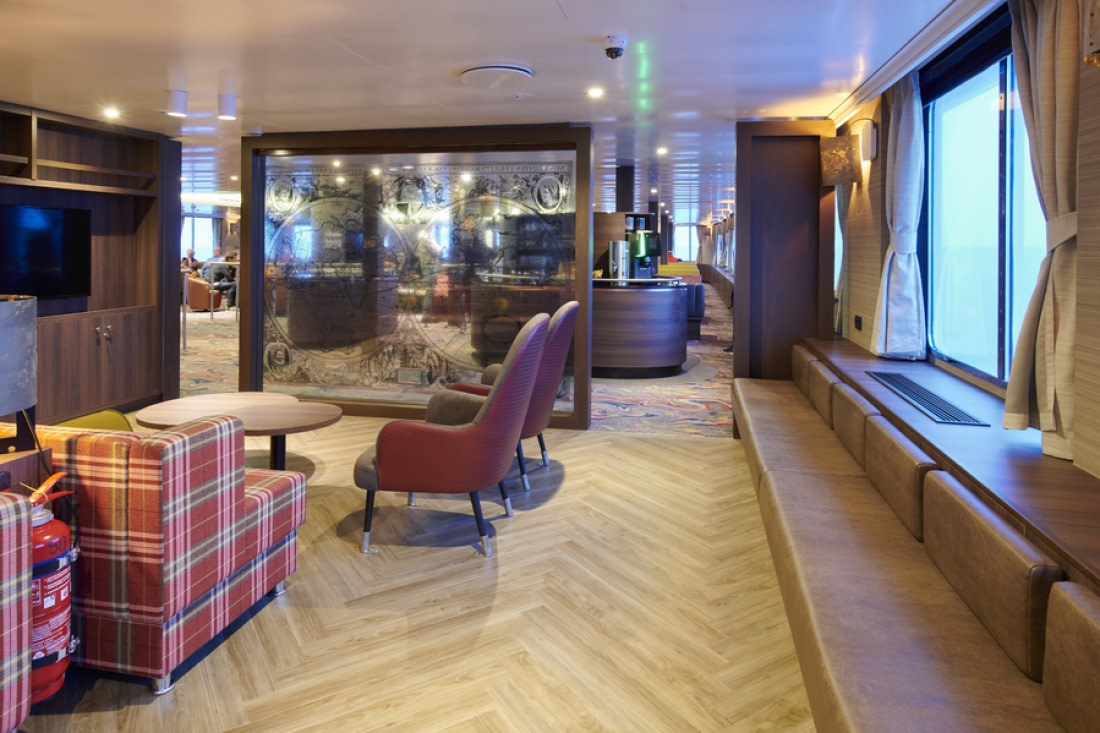 Janssonius will also be laid out in sleek mid-century modern décor, retaining a sharp sense of style while providing you the very best in Arctic and Antarctic adventure.
But as we'll see, Janssonius the cartographer was worthy of his own ship every bit as much as Janssonius the vessel is worthy of his prestigious name.
Why Johannes Janssonius deserves an expedition ship named after him
The Netherlands in the 17th century, and in particular Amsterdam, were at the center of the world of cartography, being major players in the Age of Discovery. And of the many illustrious names that come out of this period, Johannes Janssonius was among the most renowned.
Born in 1588 in Arnhem, Janssonius lived and worked for most of his life in Amsterdam. There he produced maps of France and Italy in 1616, and by the 1630s was selling atlases with his brother-in-law, Jodocus Hondius, another famous cartographer whose name you may recognize.
Their atlases, drawing on work from Gerardus Mercator, were named the Atlas Novum and became progressively enlarged under Janssonius's leadership.
The 1638 edition had three volumes, one of which was entirely dedicated to Italy. The fourth volume, released in 1646, was for a time accused of copying certain maps by Janssonius's rival, Joan Blaeu, though such claims have since been discredited.
The Janssonius /Hondius/Mercator atlas was known as Atlas Major by 1660 and was quite sizable, being composed of 11 volumes that included the work of roughly a hundred engravers and authors. It also featured 60 maps of the ancient world, 33 maps of the maritime world, and a description of multiple world cities.
In addition to his cartography work, Janssonius also owned a bookstore in such cities as Frankfurt, Stockholm, Berlin, Copenhagen, Lyon, and Geneva, among others.
In other words, Johannes Janssonius was a very busy man working at the forefront of an industry that witnessed its greatest flowering during his lifetime. We think this makes him as worthy of m/v Janssonius as Janssonius is of him.