The Neumayer Maze
Neumayer Channel is shaped like an S, which can make visitors feel they are in a maze. It is also often blocked by pack ice, especially early in the cruising season. Neumayer Channel is about 25 km long (15 miles), and though it is a narrow channel – no more than 2.5 km wide (1.5 miles) in many parts – it is more than 200 meters deep (650 feet), enabling larger ships to sail through it.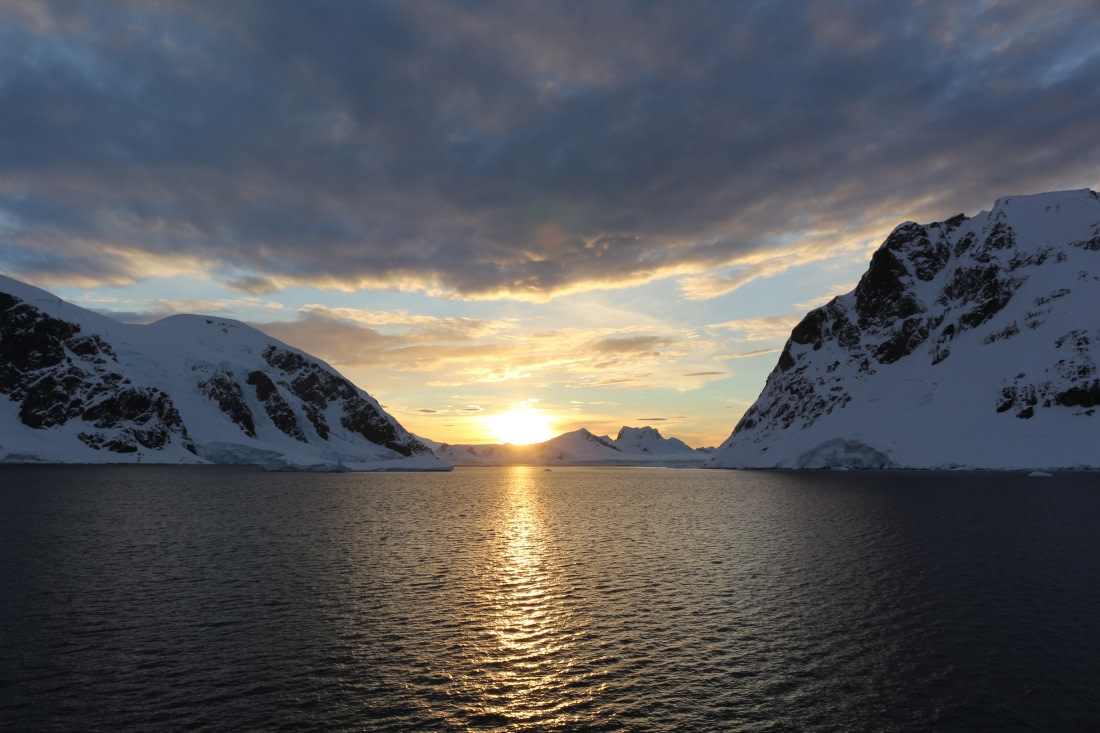 Neumayer Channel's Scientific Namesake
Belgian explorer Adrien de Gerlache named Neumayer Channel after a German explorer and scientist, Georg von Neumayer, who sailed it during his Antarctic expedition of 1897 – 1899. Because of the waterway's high mountains, ice-covered cliffs, steep glaciers, and occasional whale sightings, Neumayer Channel is considered one of the most desirable passages of the Antarctic Peninsula. Another famous attraction of Antarctica, Port Lockroy, is located along the channel.