Q: Where is the Weddell Sea Located?
The Weddell Sea is located between the land boundaries of the Antarctic Peninsula to the west and Coats Land to the east. When you travel to the Weddell Sea region, your cruise will take you through territorial areas that have been claimed by Britain, Argentina and Chile. Most of the Weddell Sea is covered in dense sea ice all year around and only the northwestern part can be visited by ships.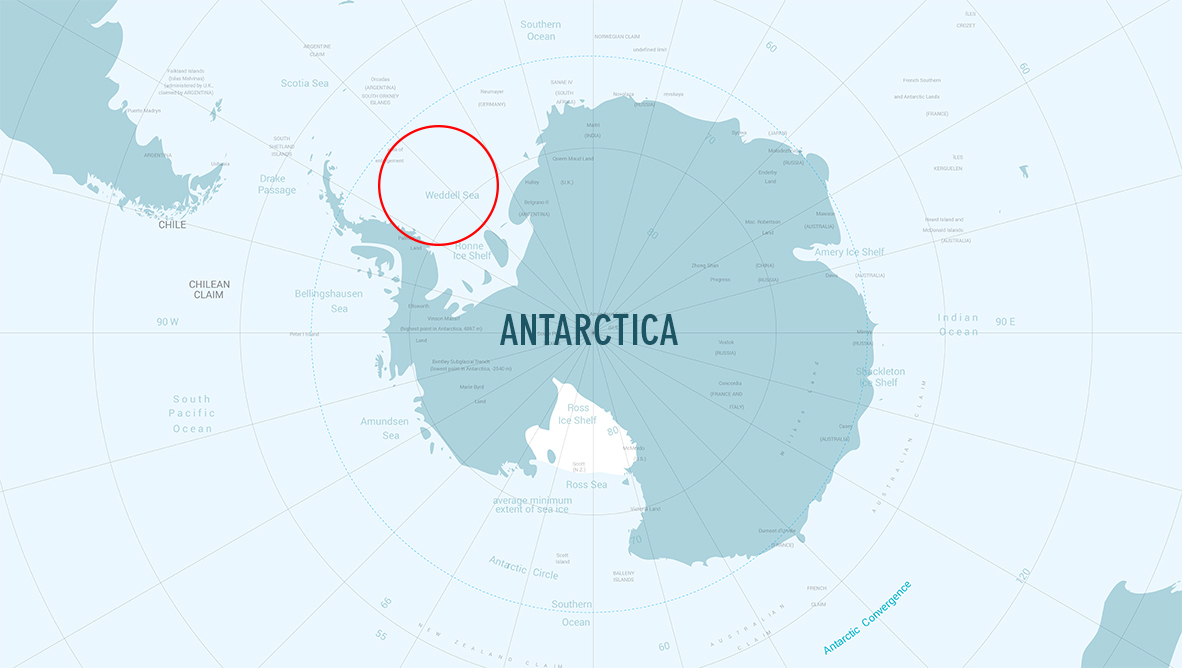 Can't find the answers you're looking for?
Contact our support team and we'll personally get back to you as quickly as we can.