Q: Where is Franz Josef Land located?
Franz Josef Land is located between the islands of Svalbard to the west and the islands of Severnaya Zemlya to the east. A Russian archipelago of 192 islands lying around 81° north, Franz Josef Land is largely glaciated and surrounded by ample sea ice.
Other than its wildlife, which includes such animals as polar bears, walruses, and several species of whale, seal, and seabird, Franz Josef Land's small human population is entirely composed of scientific, national park, and military personnel.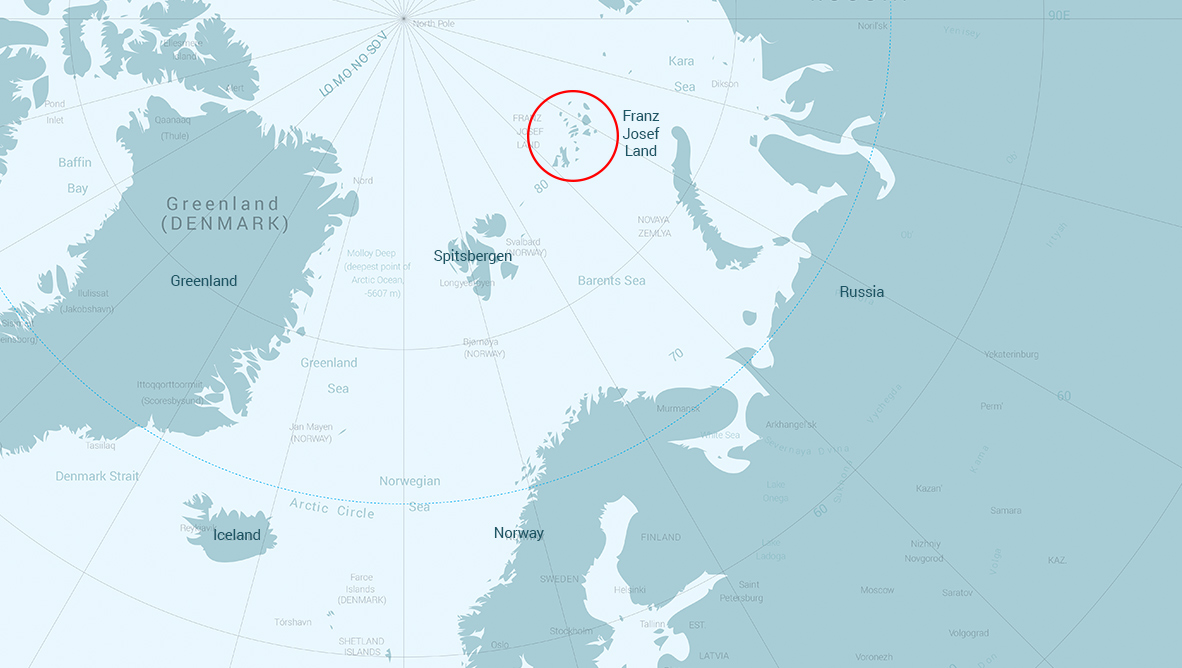 Can't find the answers you're looking for?
Contact our support team and we'll personally get back to you as quickly as we can.