OEX proudly accepts the 2019 World's Leading Polar Expedition Operator award
Oceanwide Expeditions was named the 2019 World's Leading Polar Expedition Operator at the World Travel Awards gala held on November 28 in the Sultanate of Oman.
Having received this prestigious honor in 2005, 2009, 2010, and 2011, OEX staff are humbled and elated to have been selected for yet a fifth time.
A World Travel Award is globally regarded as the greatest distinction in the travel industry.
Nominees for the award advanced based on an open-registration vote at the World Travel Awards website, a process for which we sent out requests for support among our online followers via the major social media channels.
And because we have such loyal support from former passengers and fellow industry professionals alike, OEX took home the prize.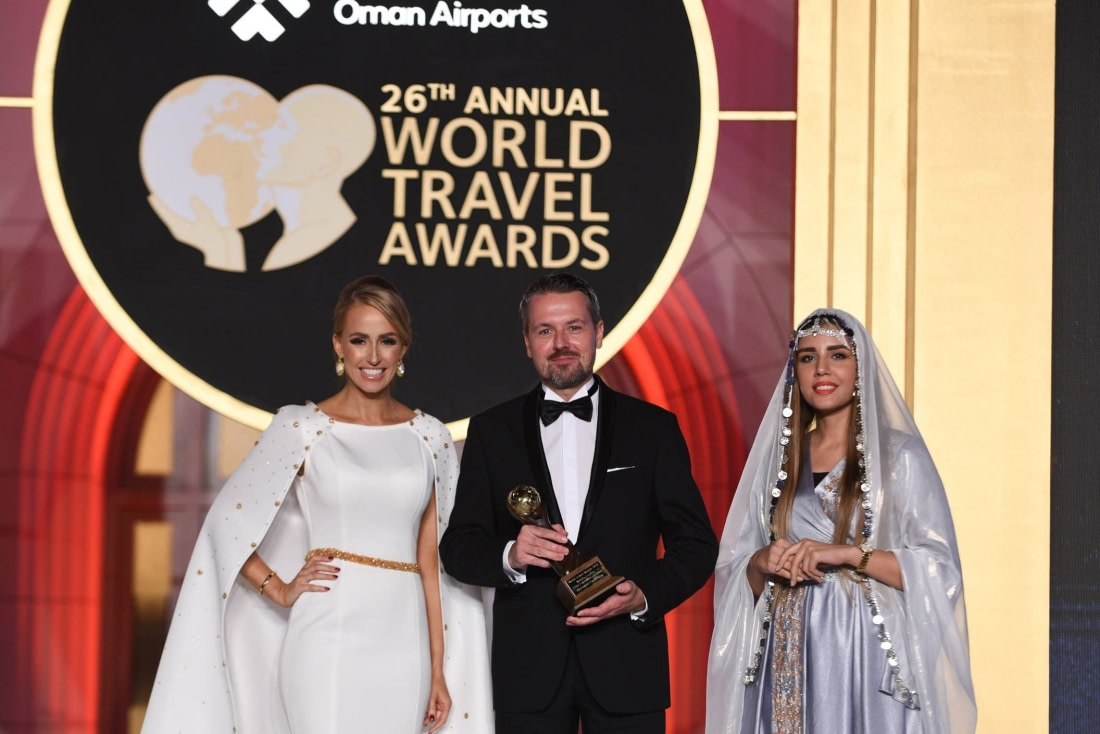 Senior staff member Florian Piper with the award
The gala was held at a beautiful open-air venue at the Royal Opera House Muscat, marking the World Travel Award's 26th anniversary.
This, coincidentally, puts WTA at the same age as OEX, which also celebrated its 25th birthday just last year.
The World Travel Award was established "to acknowledge, reward, and celebrate excellence across all key sectors of the travel, tourism and hospitality industries," and is recognized as the chief mark of excellence in tourism.
Oceanwide Expeditions, a pioneer of innovative ship-based polar travel since 1993, is proud to be included, nominated, and distinguished in this great tradition.