Updated news, 30 January 2015:
After great landings with helicopters at Scott's Hut and a fabulous trip to the Dry Valleys we had another good excursion to Cape Royds. We're heading now for Drygalski Ice Tongue for midnight sun zodiac cruise, and then tomorrow in Terra Nova Bay/Cape Washington. Hopefully another double time with helicopters and zodiacs around the ice edge and tabular bergs. It is a great place for a scenic flight, and then a BBQ in the evening before heading north.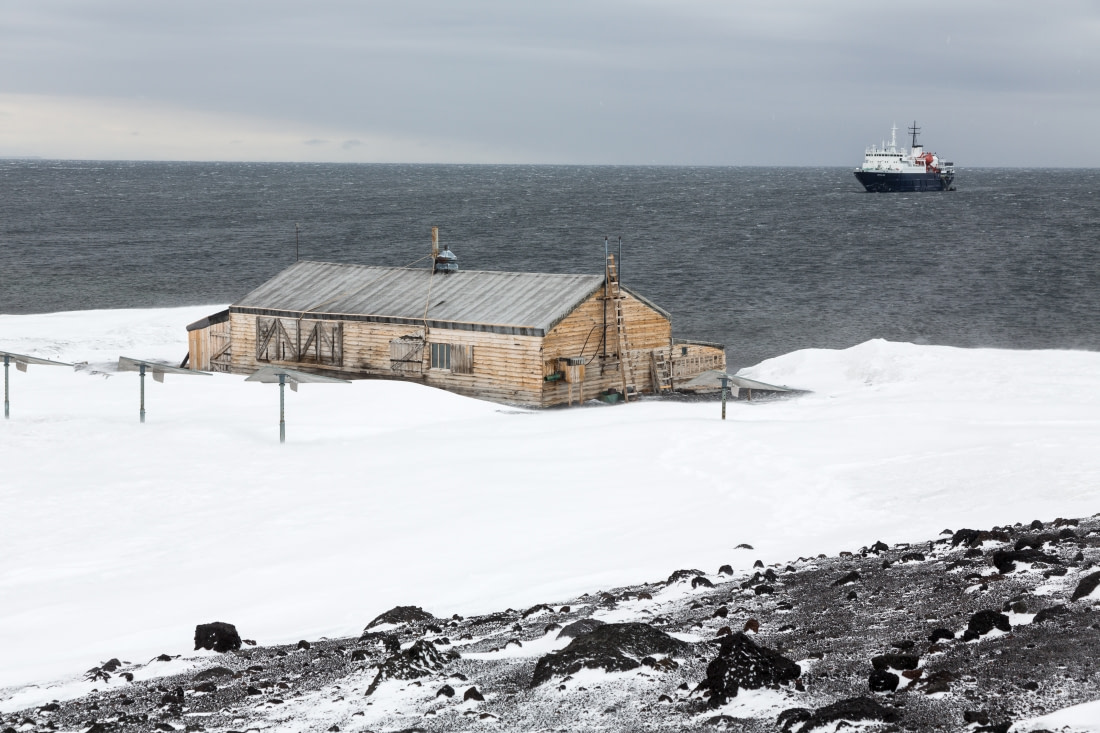 Scott's Hut, Cape Evans (Archive photo © Oceanwide Expeditions)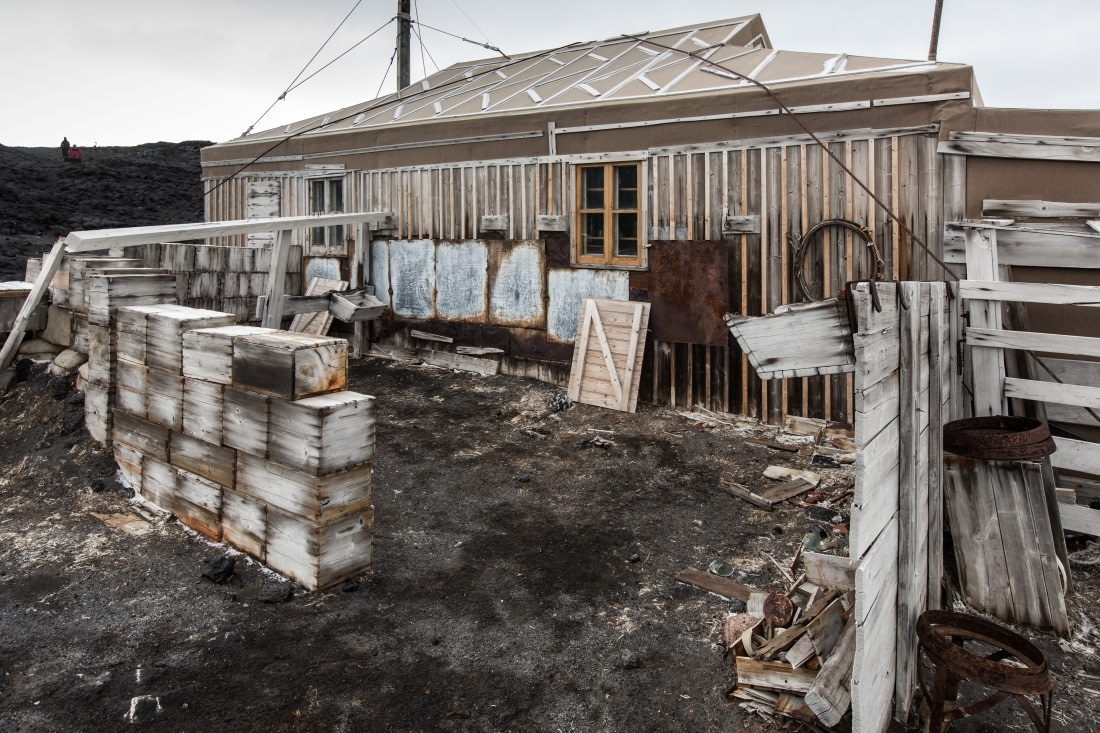 Shackleton's Hut, Cape Royds (Archive photo © Oceanwide Expeditions)
27 January, 2015: Our expedition team aboard m/v Ortelius reports;
MV Ortelius reached 78˚32.5 south yesterday afternoon at 1400hrs local time (UTC-10). In front of us, the 50m high Ross Ice Shelf, known as the Great Ice Barrier to its discoverer James Clark Ross, stretched to the limits of our vision. Passengers and expedition guides were out on deck despite the temperature of -4˚C, made worse by a biting wind, to marvel at the shapes, colours and contours of the ice wall. Approaching the barrier along the 165˚ west line of longitude Ortelius sailed in the wake of Roald Amundsen, whose successful journey to the south pole in 1911 started at this point.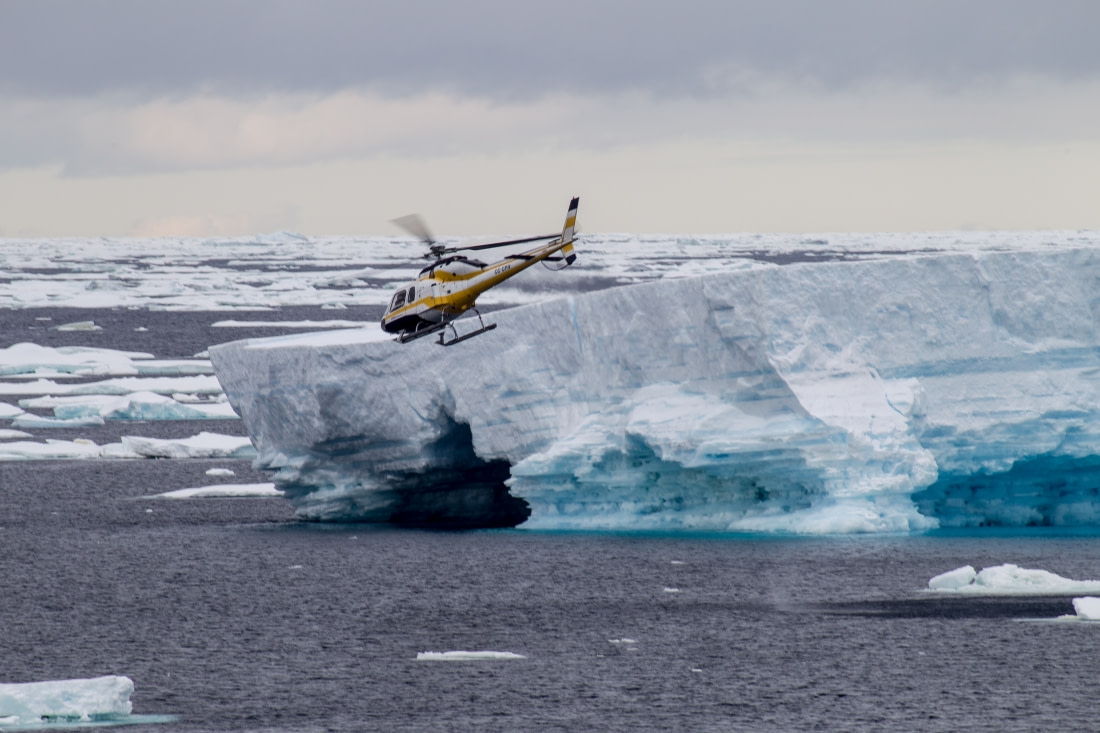 Helicopter flight in the Ross Sea (Archive photo © Oceanwide Expeditions)
We geared up for a helicopter excursion to explore the surface of the unique ice formation, but threatening snow showers caused a postponement. For our voyage, this is to be the furthest south; we turn now towards the west. The ice front will lead us 250 miles towards the steaming volcano of Mount Erebus.
Tomorrow, at her dark feet, we hope to zodiac cruise at Cape Crozier. This spot was the focus for what became known as "The Worst Journey in the World", but most of our passengers are having a much better time on their Antarctica expedition than that!