The many beautiful birds of Greenland
A Greenland expedition cruise gives birdwatchers the chance to add some beautiful avian entries to their photo collections. Host to over 230 different species of bird, Greenland is as full of spectacular landscapes as species of winged wildlife.

About 60 permanent bird species live on Greenland year-round, meaning that the vast majority of Greenland birds are only part-timers, migrating in and out of the area at different times of the year. In this entry we'll take a look at some of the most eye-catching examples of birds in Greenland, Earth's largest island.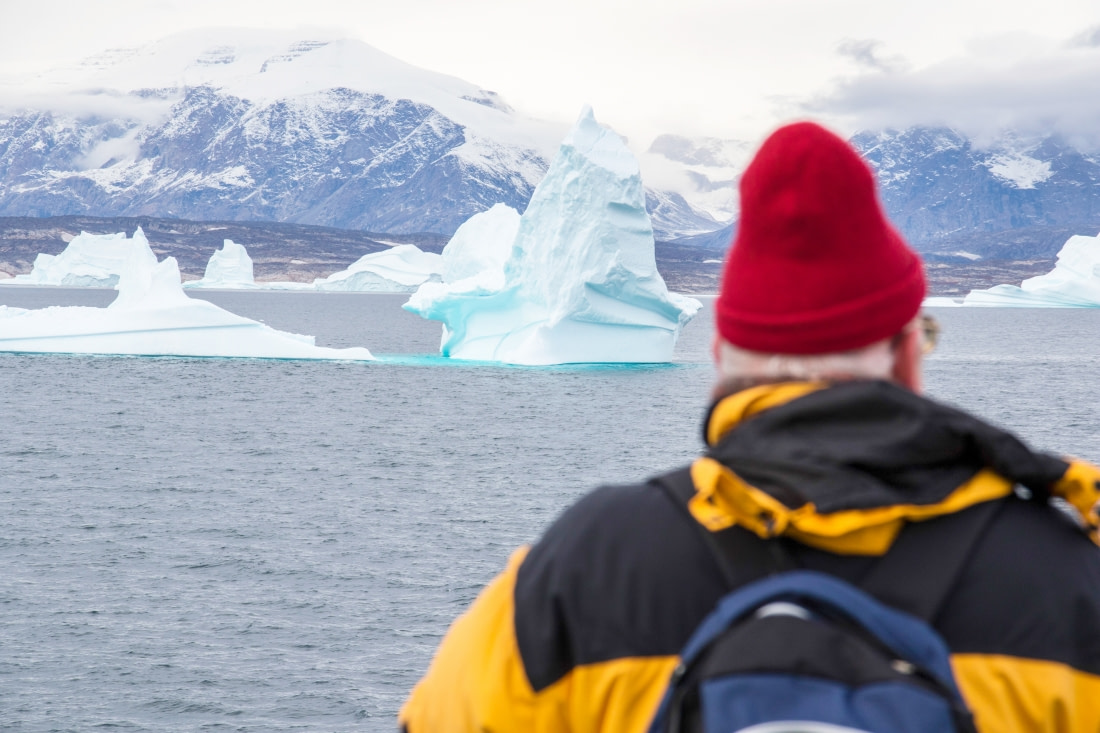 Image by Alexander Kassler
1. Black guillemot, a well-connected Greenland bird
Black guillemots are part of the auk family. And since auks claim the highest population of all breeding birds in Greenland, black guillemots are in strong company.
You'll be able to identify black guillemots quite easily based on their black bodies and bills, red feet, and white patches on their wings. These Greenland birds are also related to puffins and have a very particular way of holding the fish they catch.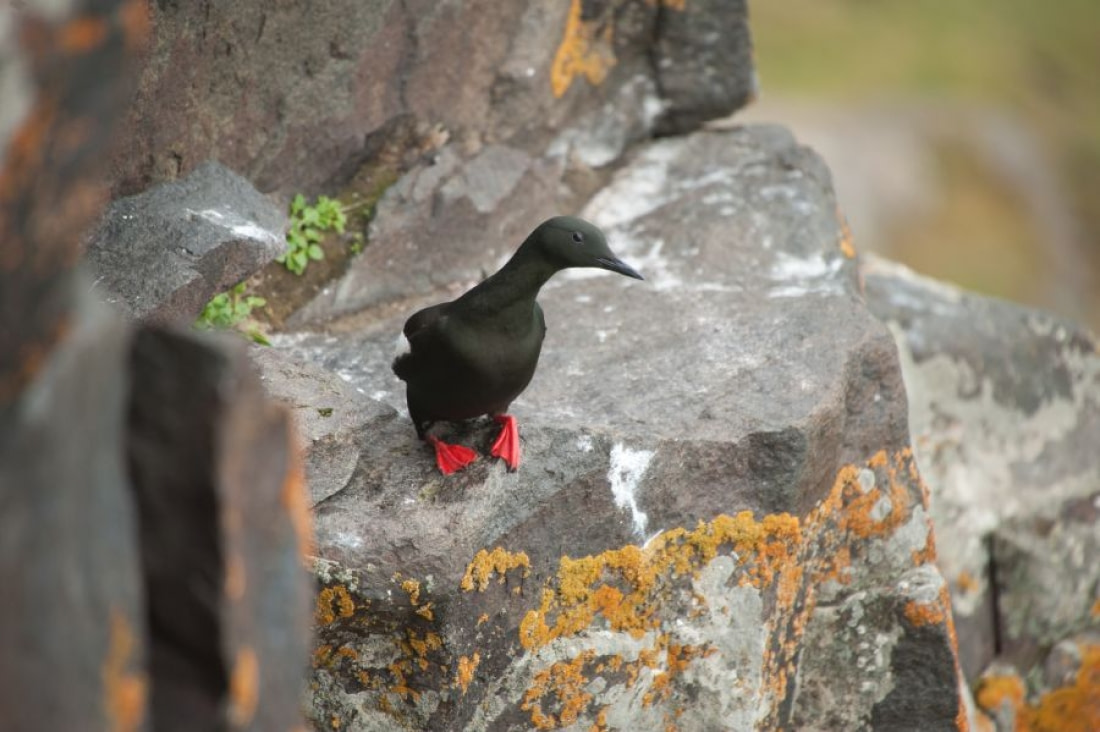 Image by Erwin Vermeulen
2. Fulmar, a Greenland bird friendly to our ships
Gull-like in build, these Greenland birds are members of the petrel family. Fulmars are pelagic birds - they live their entire lives at sea - that we often encounter around Disko Bay and locations farther north.
There's a good chance you'll have fulmar flocks as sailing companions, since these Greenland birds are known for following ships in the hopes of picking up some tasty offal in their wakes. In addition to seeing these birds in Greenland, you can also see them in other Arctic locations, such as Svalbard.
Image by Josh Harrison
3. Great northern diver, the oldest bird species in Greenland - and the world, for that matter
These Greenland birds are also known as "loons" (made famous by the Canadian one-dollar coin, the "loonie"), are are identifiable by their black heads and black-and-white patterned bodies, joined together with a graceful curving neck.
Great northern divers gain their name from being one of the few bird species that have some solid bones as opposed to all hollow ones, allowing them to plunge into deeper dives. The trade-off is that their denser bone structure makes these Greenland birds heavier, so they need more steam to take off in flight. Because of this, great northern divers make a sort of runway approach before lift-off.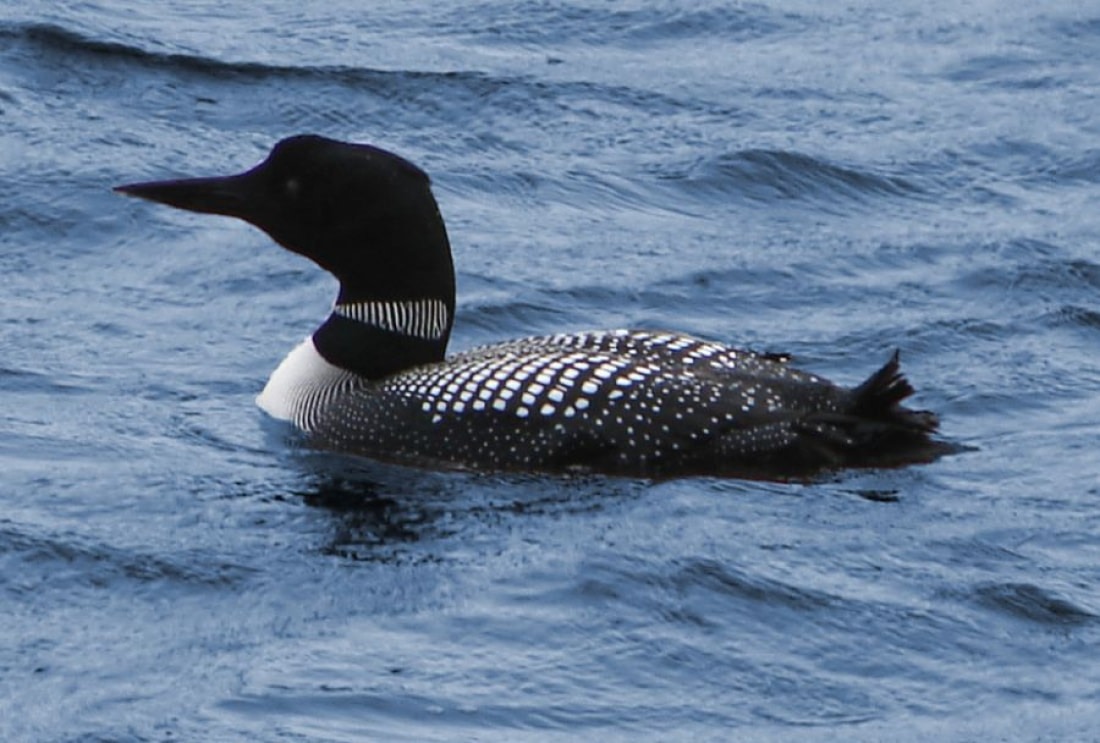 © P199 [CC BY-SA 2.5], via Wikimedia Commons
4. Ptarmigan, a well-disguised Greenland bird
Ptarmigans present a special challenge for Greenland birdwatchers not because they're rare, but because these birds are masters of camouflage.
Ptarmigan coloring shifts with the seasons - brown with dark stripes in the summer months, white in the winter - making them well-suited for blending in with both grasses and rocks in the warm season, ice and snow in the cold.
These Greenland birds sometimes witness "ptarmigan years," when their breeding activity is accelerated. If you visit Greenland at this time, you'll have a great chance of adding ptarmigans to your photo bank, camouflage or no.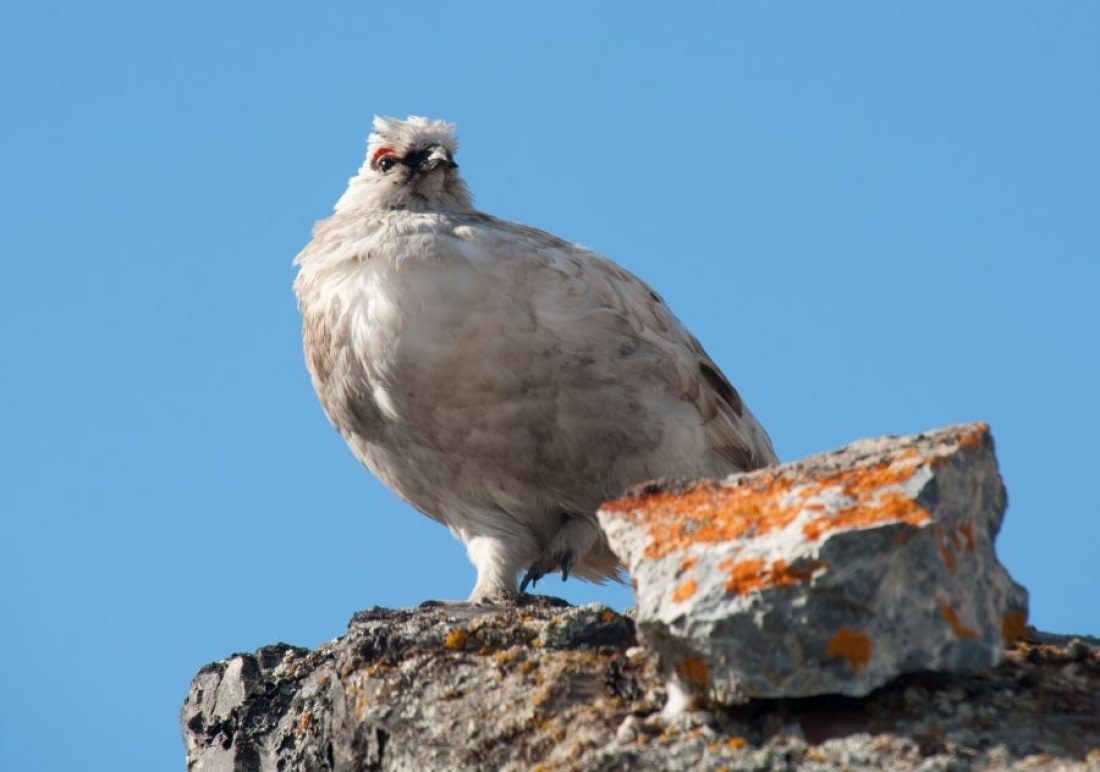 Image by Erwin Vermeulen
5. Red-throated divers, a star Greenland bird
Also known as red-throated loons, these Greenland birds are the most widely-distributed of the diver family. They have a creamy-brown head and namesake red throat, which shows up during mating season. During the winter, the throat is a more subdued gray.
These divers' Latin name, Gavia stellata, means "starry" or "set with stars," which refers to the dappling of white stars on their brown or black back.
Unfortunately, the word "loon" isn't quite so flattering – it's believed to come from either the Old Dutch word loen, the Swedish lom, or the Old Norse/Icelandic lómr, which all mean "clumsy" or "lame," probably referring to this Greenland bird's less-than-graceful movements on land.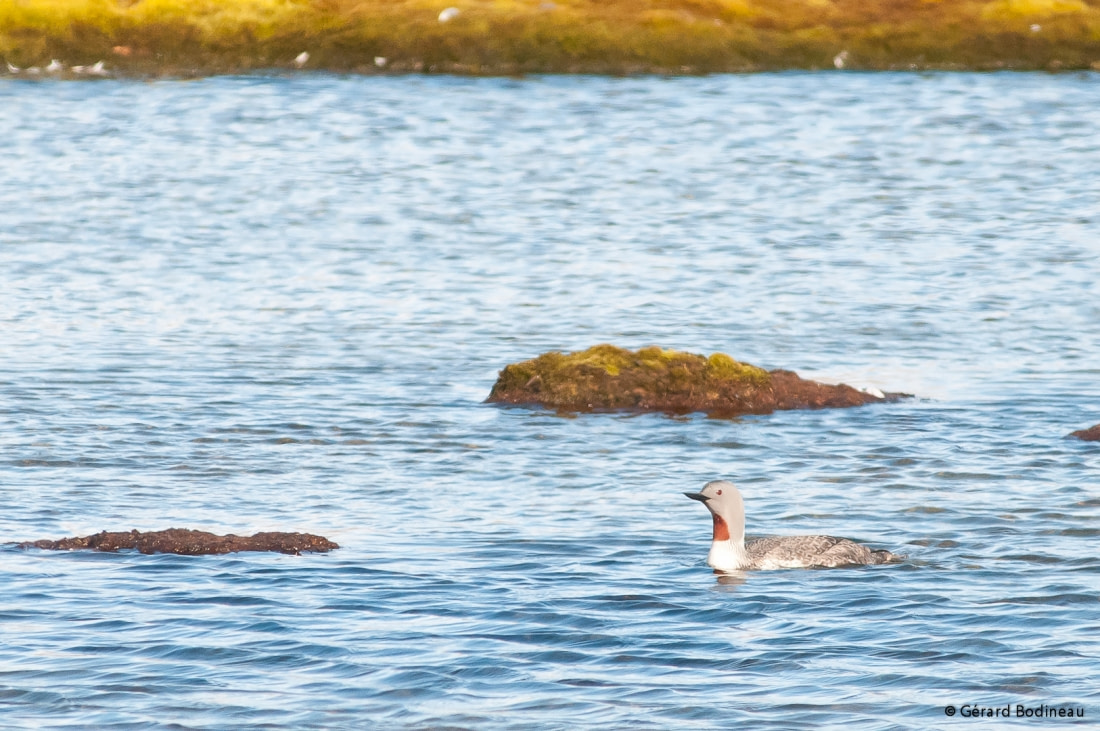 The best voyages for seeing Greenland birds
Although many of our Arctic cruises give you the chance to see some of the birds listed here, our Greenland trips provide you the best opportunity to encounter not only these birds (and multiple others) but also some of the most dramatic coastline, mountains, and especially fjords on the planet.
So ready your camera equipment, sharpen your bird photography skills, and join us on a journey to this otherworldly Arctic location.