Greenland is the world's biggest island stretching approximately 2800 kilometres (1750 miles) from north to south. 85% of Greenland is covered in ice and is therefore white on the map.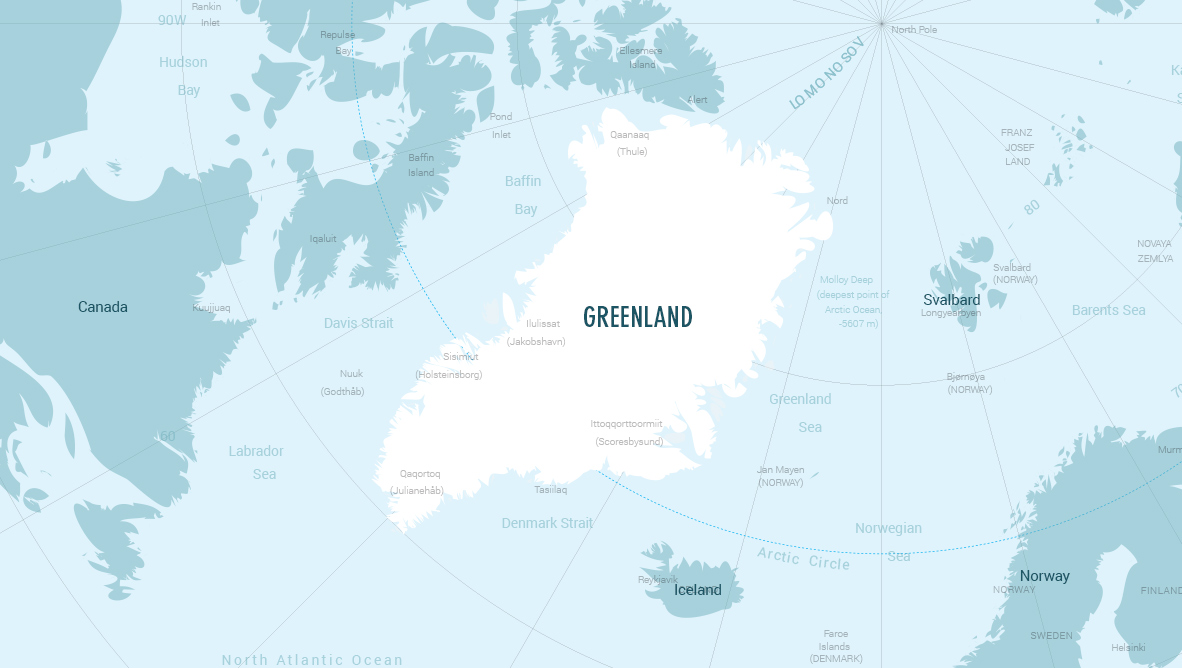 Can't find the answers you're looking for?
Contact our support team and we'll personally get back to you as quickly as we can.