PLEASE NOTE: We no longer offer expedition cruises in Northern Norway. Please see our numerous other voyages that operate in the Arctic and Antarctica.
Things to do in Tromsø, North Norway's Arctic gateway
We love Tromsø, and not just because some of our best voyages start there.
The town is more than worth a visit on its own merit, filled with enough exciting activities inside and out to justify arriving several days before embarkation.
Tromsø pastimes we'll mention here won't include things you'll already be doing with us on your expedition cruise: basking in the magical northern lights, snowshoeing along scenic Nordic shorelines, and seeing a lot of enchanting fjords, islands, and hopefully, whales.
But those adventures aside, here are 10 of our favorite things to do in Tromsø.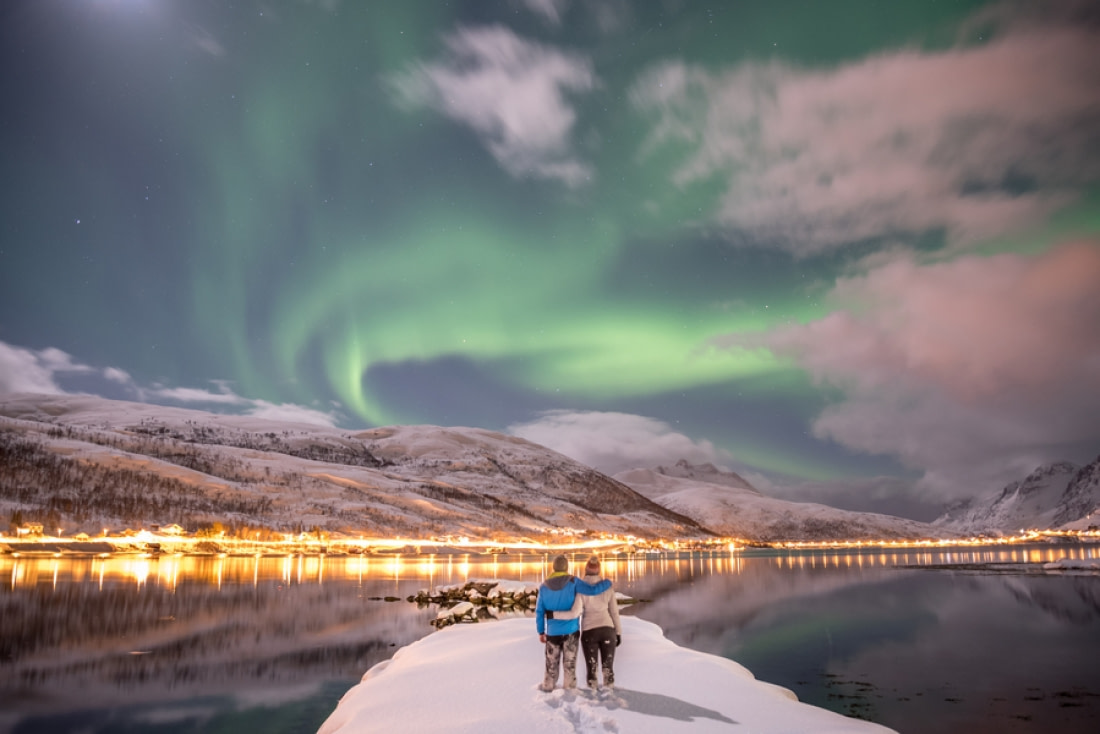 1. Visit a Saami reindeer farm
The Saami (or Sami) people have lived in and around Northern Norway for thousands of years, and essential to their livelihood has always been reindeer herding.
One of the activities that will most immerse you in Tromsø culture, then, is to visit one of the area's reindeer farms. Many of these reindeer farms not only let you feed and sled with the reindeer, but also teach you about Saami history and traditions.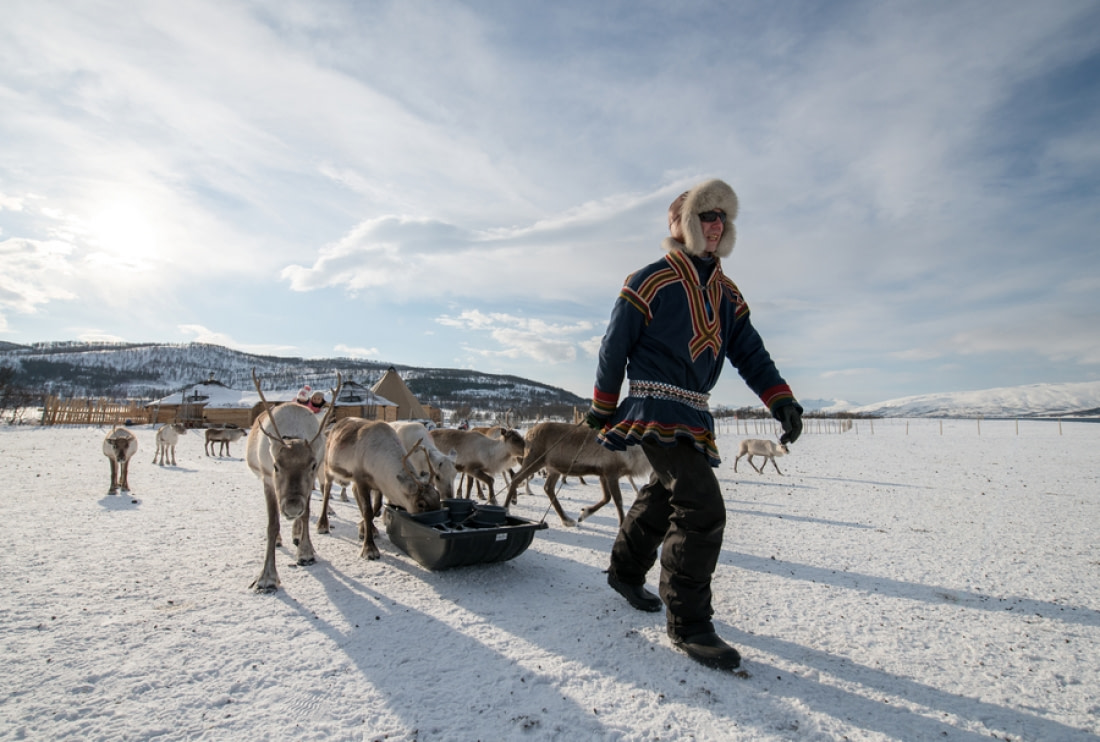 2. See Tromsø from the Fjellheisen cable car
A quick taxi or bus ride will take you to Fjellheisen, an aerial tramway located in the suburb of Tromsdalen. From there you can get a truly panoramic view of Tromsø.
Fjellheisen lifts you to the upper station on Storsteinen, a ledge roughly 420 meters (1,378) above sea level. There's a restaurant up there where you can get out of the cold, grab a bite and a hot drink, and admire the lights of Tromsø twinkling below.
The cable car is a five-minute journey each way.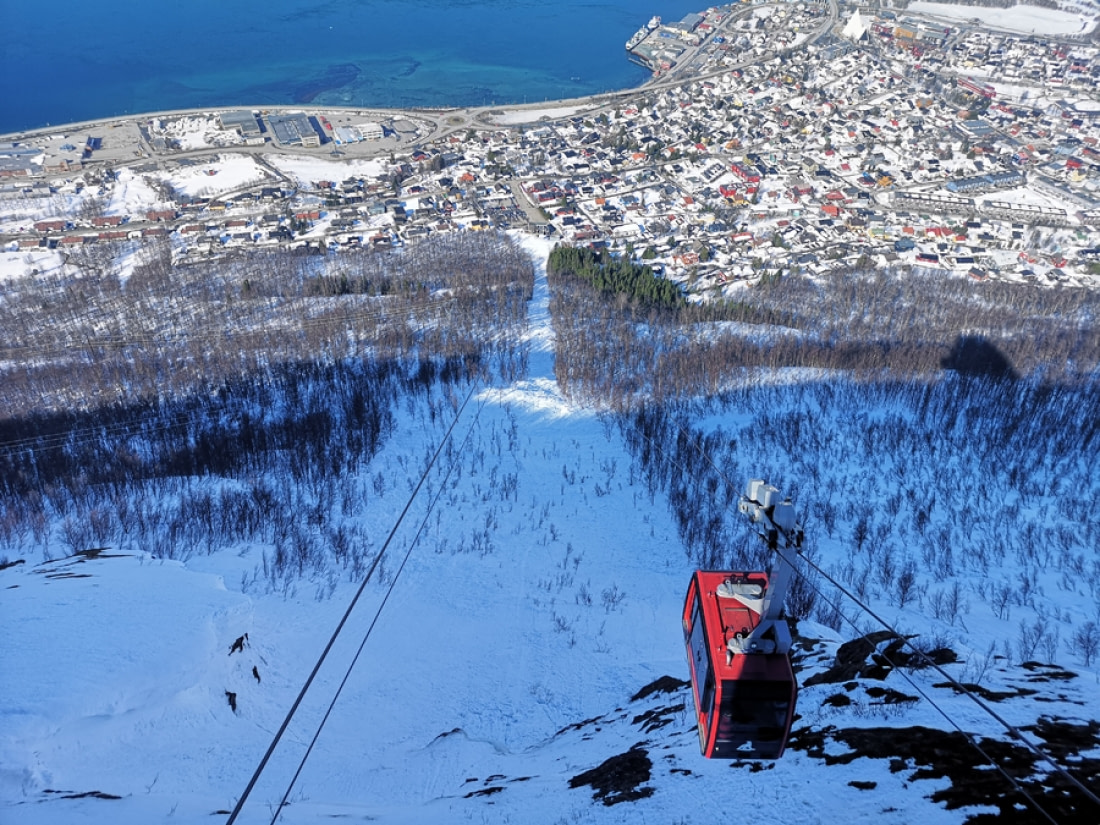 3. Hop a dog sled to travel the traditional way
Huskey sled rides are nearly as historically linked with Tromsø as reindeer. Up to six very enthusiastic dogs pull these sleds, or sledges as they're also called, which will make you feel part of your own Arctic Iditarod.
You should already have some good thermal gear packed for your expedition cruise, but if you don't you can usually rent some at the sledding office.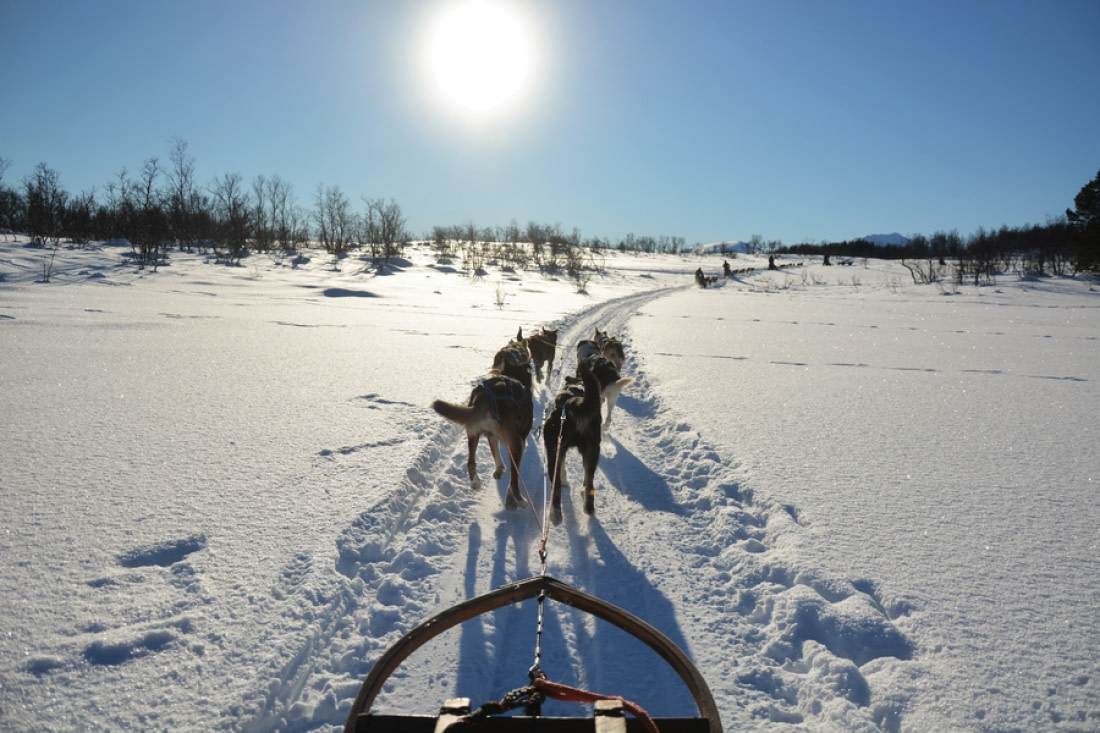 But though there are several companies in Tromsø that offer this activity, it is also highly popular. You'll probably want to book your sledding trip well in advance. And if you'd rather just pet husky puppies, there are places you can do that too.
4. Perch yourself on the Tromsø Bridge
Tromsø Bridge is one of the most emblematic sights in Tromsø and a definite must-see for this Northern Norwegian town.
A large cantilever road bridge crossing the Tromsøysundet Strait between the mainland and island of Tromsøya, Tromsø Bridge runs 1,036 meters (3,399 feet) long and stands 38 meters (125 feet) above the water.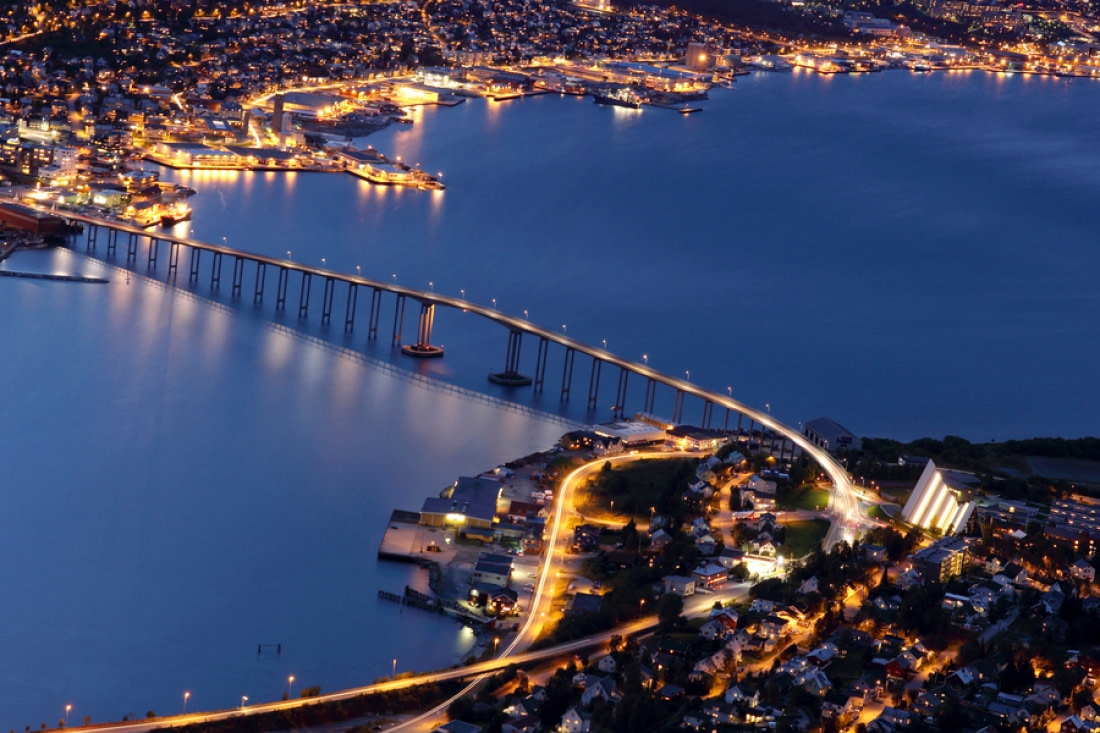 It was built in 1958 and opened for traffic in 1960, at which time it was Northern Europe's longest bridge. Tromsø Bridge is said to be part of a design motif that includes the town's Arctic Cathedral, which we'll mention later.
5. Go ice fishing like a true local
Seafood is pretty popular in Tromsø, and if you go on a fishing excursion you might find out why. Like reindeer, huskies, and the aurora borealis, it's one of North Norway's top features.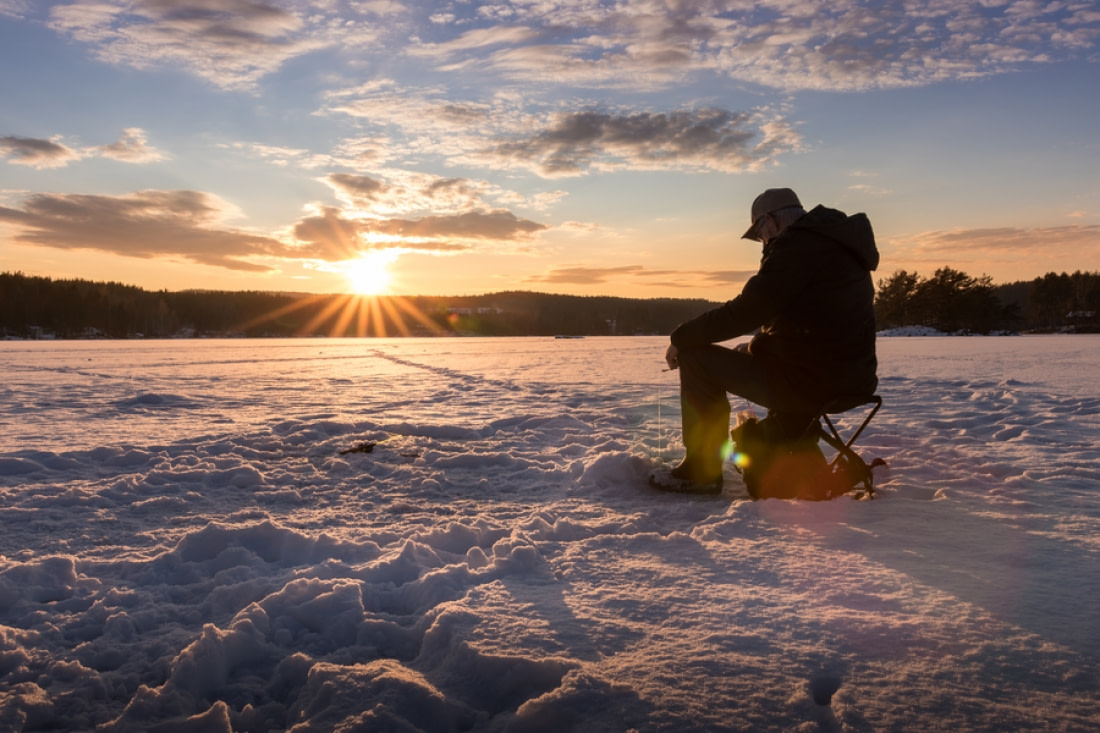 A day of ice fishing is a great way to get a pre-cruise taste of Tromsø's surroundings, as reports from these outings are generally great. The only catch, so to speak, is that this activity usually requires at least one extra day in Tromsø.
But in our opinion, that's a very good thing.
6. Check out one of the Tromsø museums
Our Northern Norway cruises focus on the northern lights, which can most clearly be seen when the sky is darkest – autumn through spring, in other words. But if you're looking for some more light, try one of Tromsø's local museums.
There are several to choose from: the Polar Museum, Polaria, the Tromso Museum, and the Perspective Museum, to name just a few, exploring science, art, history, etc.
7. Sample some delicious Tromsø seafood
Like we said, Tromsø loves its seafood. This is evident in the abundance of restaurants scattered throughout the city, many of the best spanning Tromsø's picturesque waterfront.
Whether you're into sea bass, king crab, prawns, or other such options, there's no chance you'll go hungry.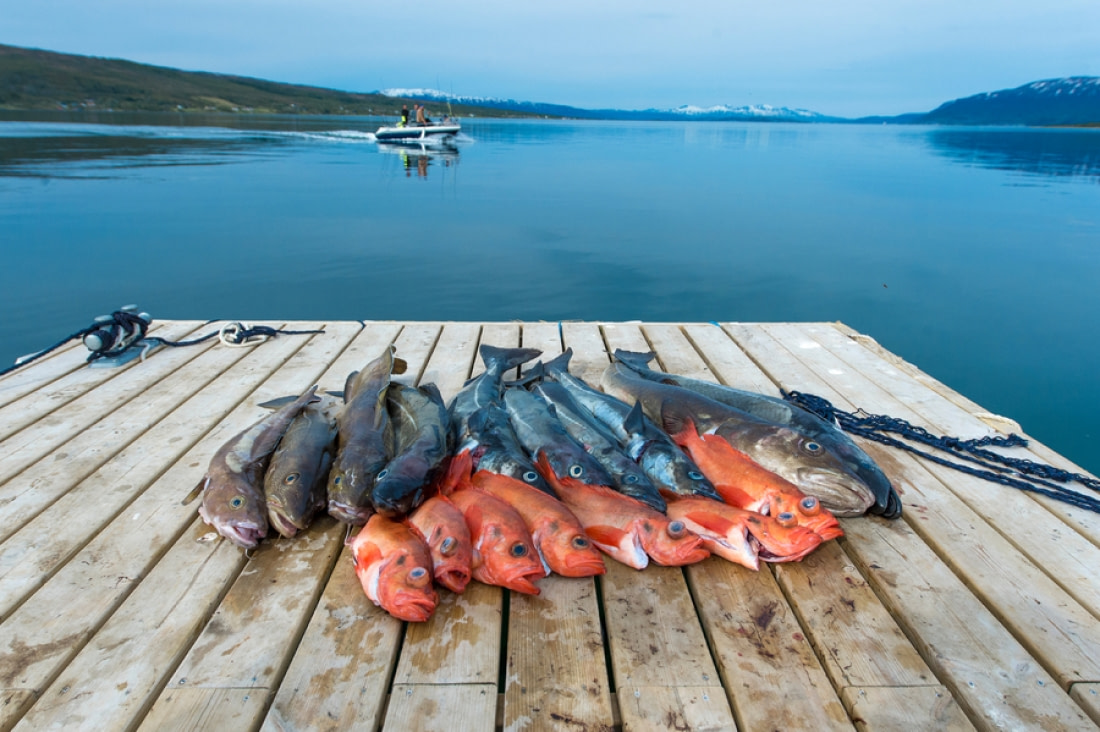 8. Wash it down at the world's (second-most) northern brewery
Mack's Ølhallen used to be the world's northernmost brewery, and in fact its website still claims this, but some years ago the Svalbard Brewery claimed the honor when it opened in Longyearbyen.
Even so, Mack's brewpub Ølhallen is not the least diminished in reputation. It's still the oldest pub in Tromsø, where it was once called simply "The Hall" and was packed with farmers, fishermen, and anybody else in search of suds.
With 72 beers on tap, you're as unlikely to go thirsty in Tromsø as hungry.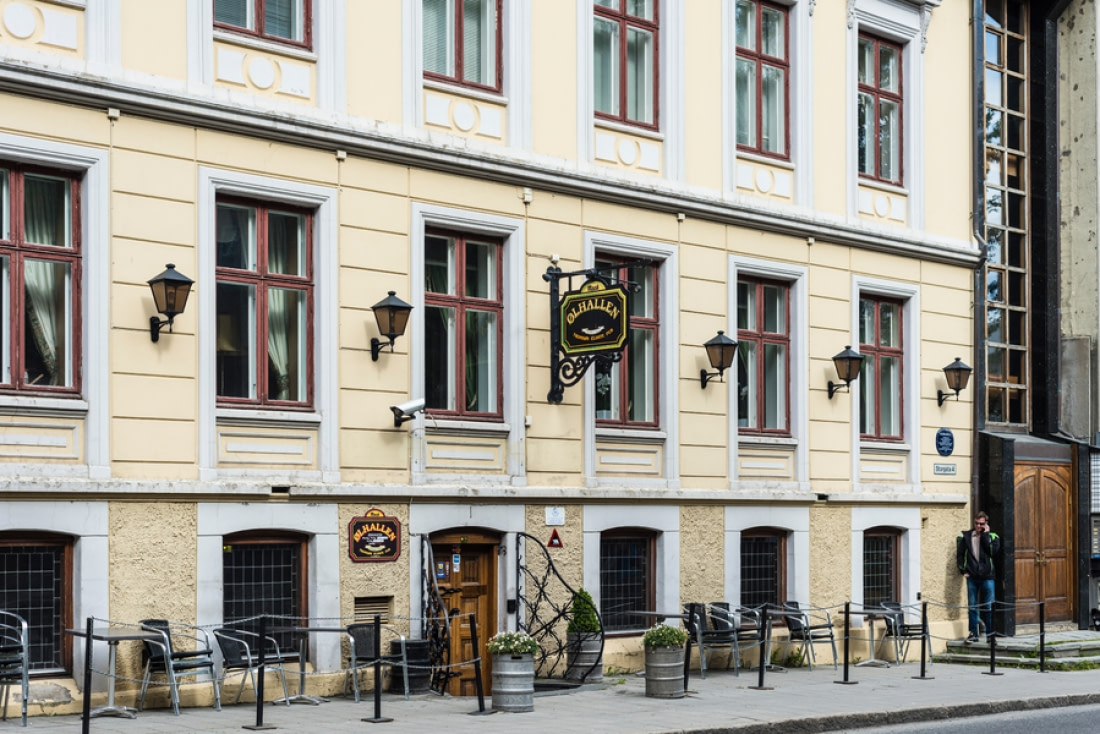 9. Sober up at Tromsø's Arctic Cathedral
If all that beer-tasting has got you feeling penitent, or if you're just into really beautiful buildings, consider a stop at the local cathedral.
Dedicated in 1965, the Arctic Cathedral (technically Tromsdalen Church, also known in the local dialect as Ishavskatedralen), is a local marvel. It can be seen from the aforementioned Tromsø Bridge, and you'll likely also see it when flying into town.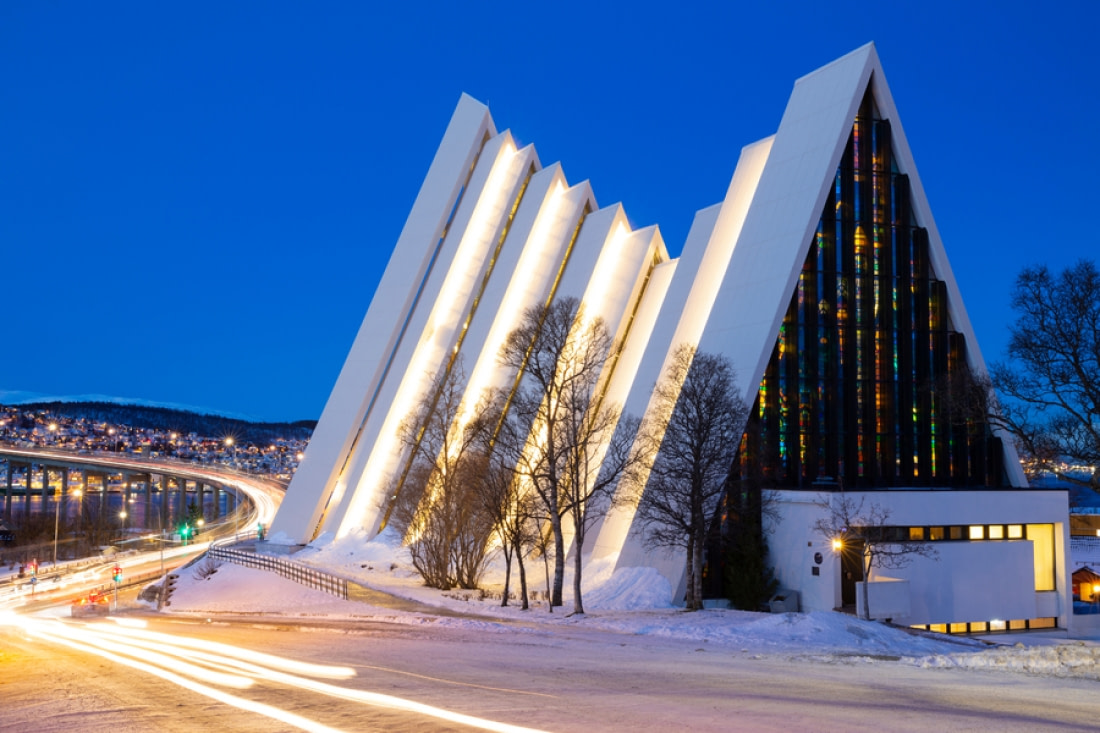 The organ is one of the cathedral's pride and joys, made in the French Romantic style and composed of 2,940 pipes, the longest of which stands 9.6 meters (32 feet) high.
10. Stroll the town on your way back to the hotel
With all these great things to do in Tromsø, it can be tempting to squeeze in too much fun before your cruise and board your vessel under-slept, exhausted, or worse yet, jaded.
Resist the urge, we implore you!
A peaceful walk around this beautiful Arctic town may be more than enough to give you a sense of your surroundings. Remember, you'll already be seeing some of the most spectacular landscapes and (with any luck) wildlife during your expedition.
Also, unless you're flying in from the UK or EU or somewhere relatively close by, you'll have to contend with jetlag, which can have a considerable impact on your voyage.
So give yourself the time and rest you need. Top priority is your North Norway cruise, after all. Tromsø is just a bonus.