History of Maniitsoq
​Formerly named Sukkertoppen, it is now a sleepy town with about 2700 inhabitants. The area around the town is very scenic though and offers great hiking and kayaking possibilities.
As with many of the towns and villages in Greenland the area around Maniitsoq has been inhabited long before the town itself was founded. Evidence suggests that Paleo-Eskimo were living here more than 4000 years ago.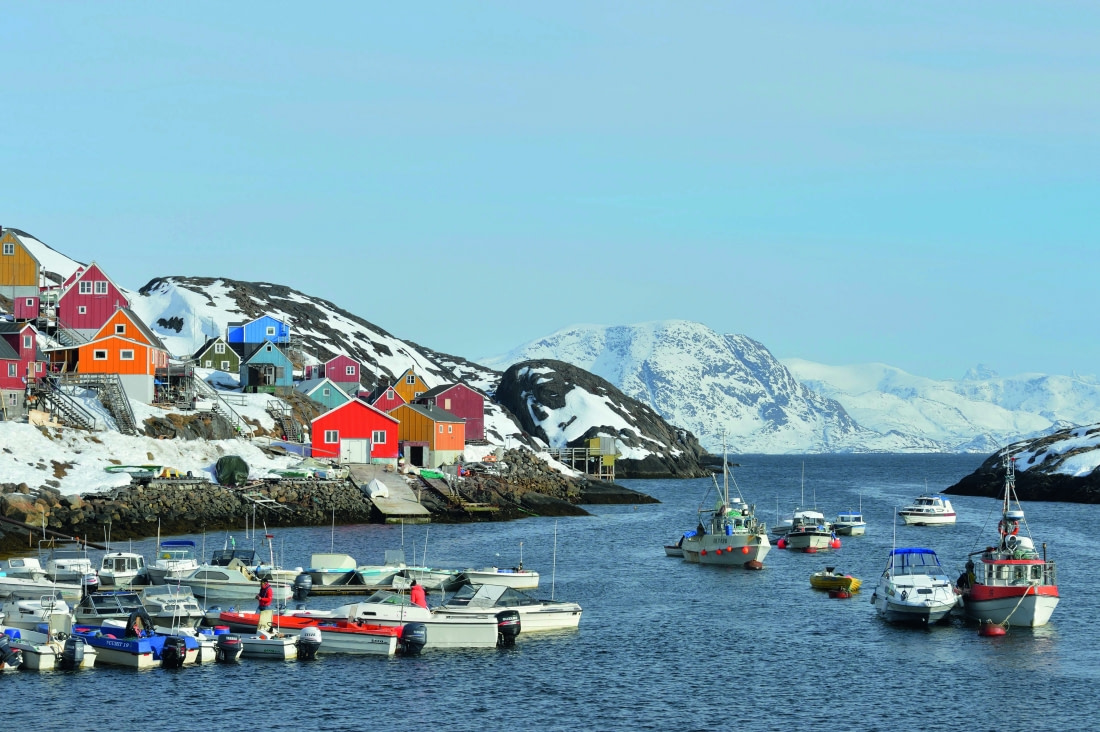 The Maniitsoq Crater
A very old geological feature was recently named after the town of Maniitsoq; the Maniitsoq crater. Only in 2012 this 100 kilometre (60 mile) wide impact crater was discovered about 50 kilometres (30 miles) south of the town.
The huge meteorite must have hit the Earth about 3 billion years ago. It is the oldest impact structure recorded to date on earth. The Danish geologist Adam Garde, who also works as a guide in our expedition team, discovered the crater.