Bear Island
Bear Island, or Bjørnøya in Norwegian, is the southernmost island of the Spitsbergen archipelago. It is located in the Barents Sea, about 450 kilometres (280 miles) north of Norway and about 225 kilometres (140 miles) south of Spitsbergen.
The island is approximately 20 kilometres long and 15,5 kilometres wide (12 by 10 miles). The northern part of the island lies only 30 to 40 metres (100 to 130 feet) above sea level and is rather flat with numerous small lakes. The southern part is mountainous, the highest top being the Mysseryfjellet (536 metres, 1758 feet).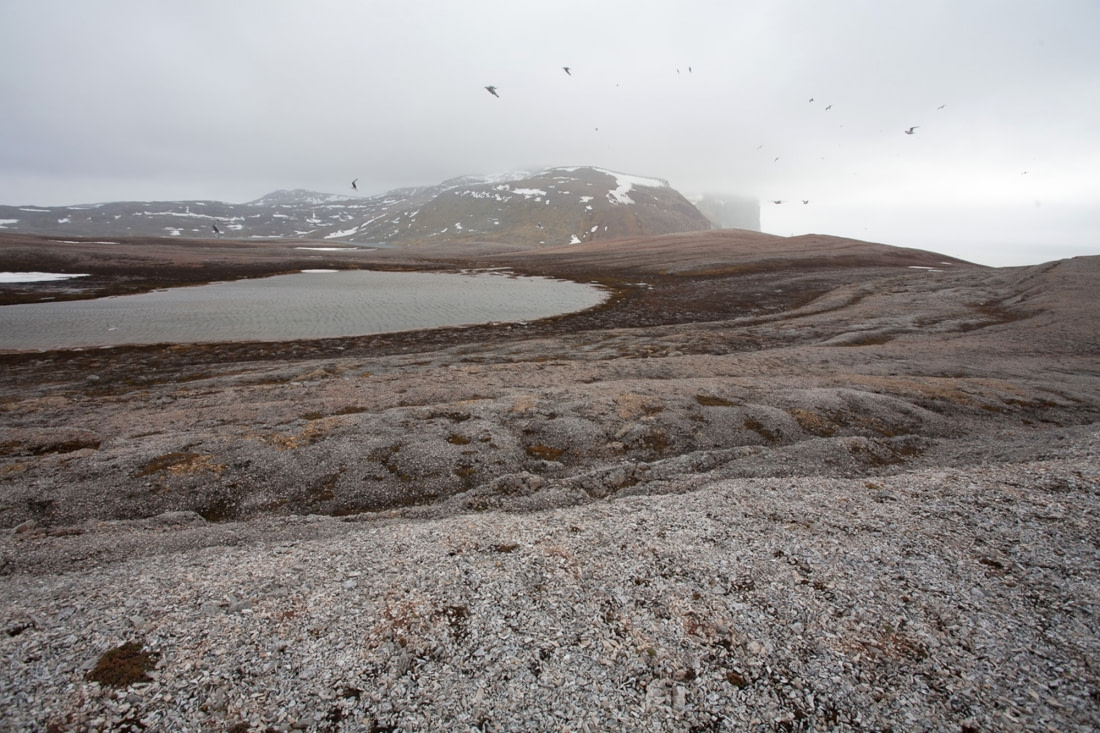 The climate of Bear Island is maritime sub-Arctic. For an island at these latitudes Bear Island enjoys rather mild temperatures, especially during winter, the reason being again the warm waters of the Gulf Stream. In July and August the average temperature is around 4.4ºC (40ºF). Bear Island does not get that much precipitation, about 370 mm per year, though fog is common.
As Bear Island lacks good fjords and bays for landings and as the coastline consists mainly of cliffs and reefs, there is no guarantee that we will be able to land. Of course we'll try if the conditions allow it.