Antarctichavn, or Antarctic Harbor
Our Greenland voyages sometimes visit the former Norwegian trapping station of Antarctichavn, located on the stark shores of Greenland's mountainous eastern coast.
At Antarctichavn you can see the numerous archeological remains left over from the station's use in the 1930s, along with the many birds common to the area, such as black guillemots. You might also spot musk oxen here.
The old days of Antarctichavn
Built in 1930 by a Norwegian expedition party, Antarctichavn was not only a hunting station but also the residence of a Norwegian governor during Norway's occupation of East Greenland from 1932 to 1933.
Norway claimed that they rather than the Danish had legal claim to East Greenland, also known as Eirik Raudes Land during that time, but an international court formed by the League of Nations in the Hague ultimately ruled in favor of Denmark, ending the occupation.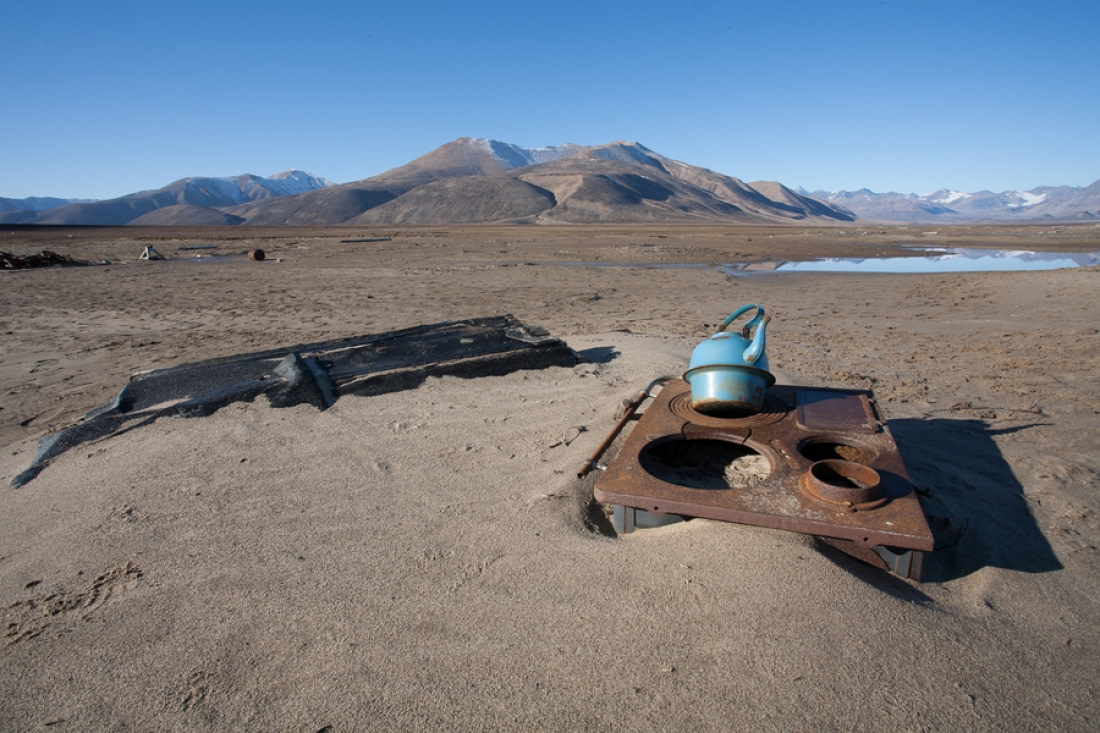 Picture by Troels Jacobsen